The August 19 ribbon-cutting that opened Sullivan's Bridge, a new connector between the Schuylkill River Trail and Valley Forge National Historical Park, resonated with me personally.
I am a recreational cyclist.
No high-speed Ambler Bike Race or long-distance Pennsylvania Circuit Trail rides for me. But I do enjoy the occasional ride to work.
From my home in Limerick to my office in King of Prussia is about 18 miles It's a 75-minute pedal, ample time to roll through my mental to-do list, get some cardio, extend a thought of sympathy for commuters experiencing their daily delays and enjoy the beautiful scenery.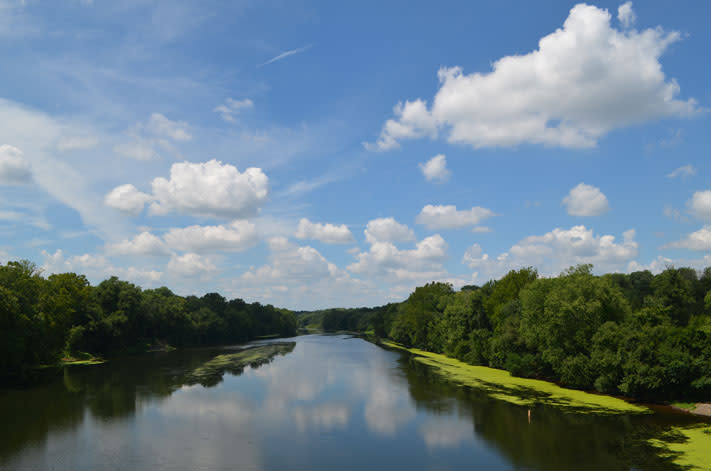 Prior to the opening of Sullivan's Bridge, however, there was one snag: crossing the river.
Getting from one side to the other involved traversing a four-foot-wide, rickety boardwalk that was patched onto the eastbound lane of Route 422. With every plank that rattled as I went over - and every nail that seemed ready to pop from the decking - my chest pounded in fear.
And if that weren't bad enough, the traffic would blast by so fast that their backwash wind routinely snapped my backpack straps.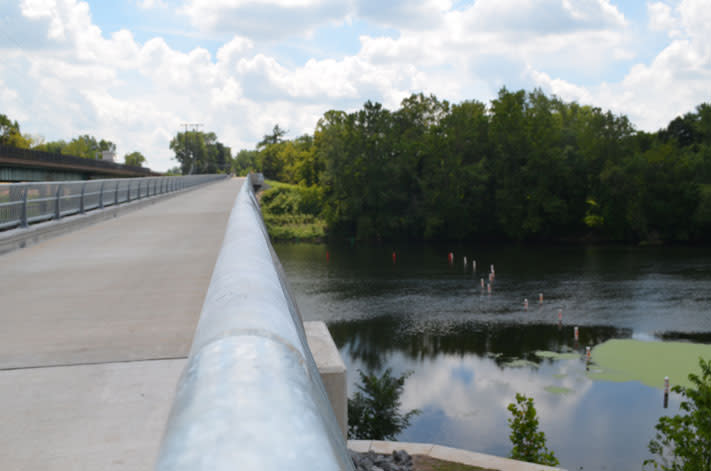 I could never muster the nerve to ride across; instead, I would dismount and slowly trudge from one side to the other.
There were cyclists who would ride it, and when we passed each other, I would have to snatch my bike from the boardwalk and hold it close to me, pressing myself against the chain-link fence to allow enough room.
As the Sullivan Bridge project began to take shape, I would longingly look at it progress and mentally spur on the workers: "Hurry up. Hurry up! Please, hurry up!"
And now, this beautiful entryway into Valley Forge is open.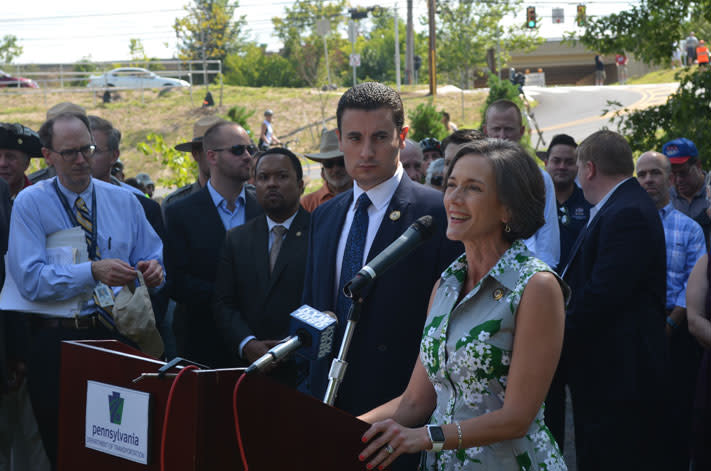 At the ribbon-cutting, Dr. Val Arkoosh, Vice-Chair of the Montgomery Board of Commissioners, summed up my sentiments perfectly: "For the last couple of Bike to Work Days, I have been terrified as we have crossed the bridge over 422.
"The first year, I rode across because I was too embarrassed to get off my bike. This year, I said 'I'm not doing it,' and I walked my bike across.
"So I cannot wait until next year's Bike to Work Day, when I will very proudly ride my bike over Sullivan's Bridge."
Sullivan's Bridge replaces the Betzwood Bridge that was removed in 1991. The new conduit is 14 feet wide, with a surface of pre-stressed concrete that stretches in a gentle 604-foot-long arc, enclosed with decorative fencing. Midway across, a small viewing spot was incorporated into the design, and its position on the river will soon make it one of the primo photography spots in the entire county. This outlook has been embellished with a pair of artistic medallions.
The bridge is named for Major General John Sullivan, a New Hampshire native who, under General Washington, built a wooden supply bridge across the Schuylkill as a supply route for the Continental Army.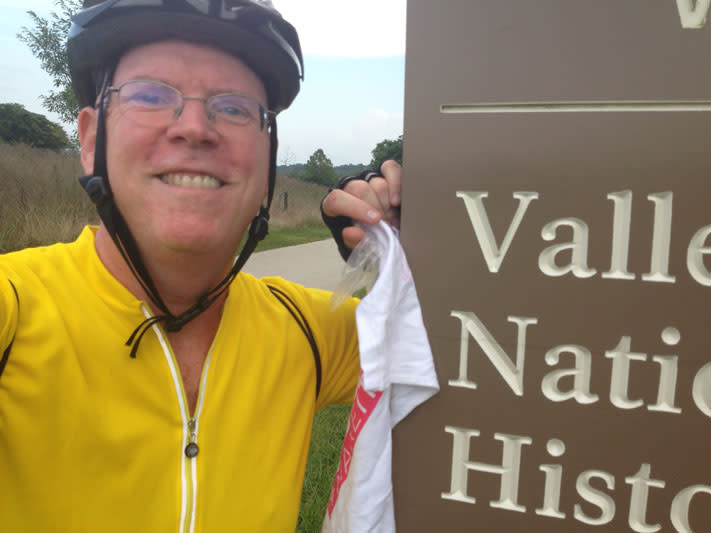 The day following the opening, I returned to Sullivan's Bridge.
Even as the sun was just beginning to crest over the horizon, the structure was busy with walkers, joggers and bicyclists.
As one zipped by in a blur, he commented, "This is awesome!"