On the heels of the politicos, a different kind of convention is meeting in King of Prussia.
Members of the East Coast Collectors will be pushing the agenda of the Beagle Party, hopeful for nominee Snoopy's election to the presidency.
A bone in every dog dish!
The East Coast Collectors is a group of Charlie Brown fans. They have met yearly since 1994 to celebrate all-things Peanuts, the iconic comic strip that ran in daily and Sunday newspapers from 1950 to 2000.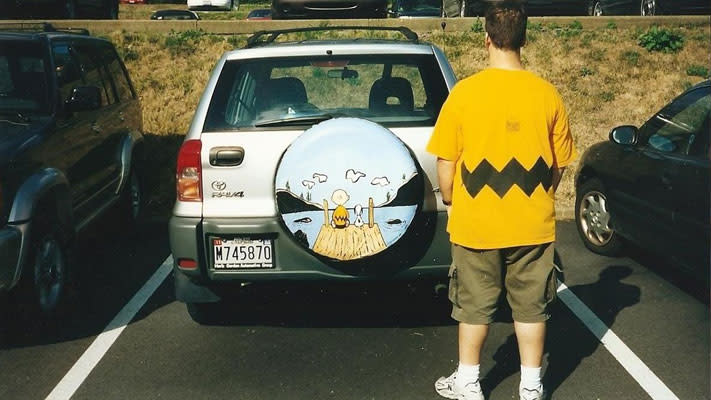 Their club's members will meet not in a backyard doghouse but, rather, at the Doubletree Valley Forge from August 3-8. Nonmember fans of Charlie Brown, Lucy, Linus, Schroeder, Peppermint Patty and the rest of the crew are invited to attend during the weekend, August 6-7.
Chuck Macy, the group's event planner, admits that the itinerary is purposefully loose. It includes a silent auction and a traditional auction, and proceeds benefit Canine Companions for Independence (CCI), a national group that works to place assistance animals where they are needed.
Macy got involved with the Peanuts Collectors Club, the group's West Coast branch, which held an annual Snoopy celebration called BeagleFest. There was, however, no East Coast counterpart until he organized one.
Attendance has swelled to more than 500 participants who come from as far away as Australia, Japan, England and Canada.
"It's a really big event in the Snoopy world," Macy says.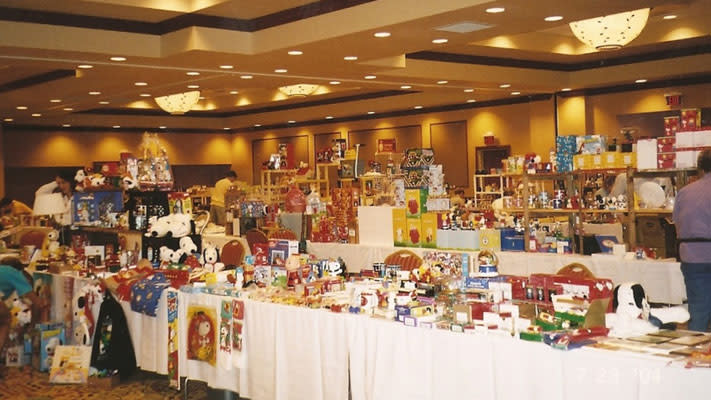 The multi-day party includes a costume parade with prizes, a Jeopardy-style trivia game, a Bingo tournament that uses the letters SPIKE (Snoopy's mustachioed brother) and a marketplace where rare items from the kid-centric world of creator Charles M. Schulz is displayed, swapped and sold.
"We have room sales," Macy explains. "People set up merchandise in their rooms, stuff sprawled out on the dressers, on the bed, on the floor. And buyers walk up and down the halls and browse. We have people who fill the bathtub with Peanuts stuff and say anything in the bathtub is a dollar. It's crazy."
Macy's love of the Peanuts gang started as a boy, growing up in Wilkes-Barre, Pa.
"I was always a fanatic," he recalls. "I have memories of my first Peanuts piece. It's a little plastic Snoopy as the flying ace, sitting on his doghouse. And there's a little key on the back, and you wind the key and the thing hops up and down like Snoopy's flying.
"I saw this toy in a mail-order catalog, and I just begged my mom to order it for me. And she did.
"I was probably five or six years old. And I still have the piece. The corners are chipped from playing with it, but it's still one of my most treasured pieces because it's my original."
Macy had the good fortune to meet Schulz before the artist passed away in 2000.
"He was one of the most down-to-earth people I've ever met in my life. You would never take him for one of the richest men in the world or somebody as famous as he was; he was like you and me. He was just a great guy. He used to say, 'All I do is draw funny pictures; I'm not a celebrity; I'm not anybody special; I'm just an ordinary person who got lucky.' He admitted it. He used to say, 'I still go to the drugstore to buy my own toothpaste.'"
One of Macy's prized collectibles is an original of a Sunday strip.
"It's an awesome piece. It talks about the cat next door," says Macy. "In the strip, there's this running gag about Snoopy not getting along with the cat next door. The cat is never seen but Schulz repeatedly alludes to it.
"So Snoopy on his dog house, sitting in front of his typewriter. And in the next frame, all this paper flying is in the air, as if the cat with his claws has destroyed whatever Snoopy was writing. It's really funny."
I ask about The Peanuts Movie, a big-screen reboot of sorts from 2015. Macy saw it opening weekend and enjoyed it.
I also share my own Peanuts memories, particularly the annual excitement of A Charlie Brown Christmas on TV, which has reached holiday classic status since its first airing in 1965.
Macy concurs that the special's specialness is well-earned.
"People in our group still get really excited when it comes on network television," Macy admits. "Yes, they've got it on tape and DVD and Blu-ray. But that's not the point. The point is watching it as we did when we were kids.
"It was an event back then when it was first on, and for us, it's still an event.
"It's happy memories of our growing up."