It's been three years since 6ABC meteorologist Cecily Tynan took on the challenge of the Valley Forge Revolutionary 5-Mile Run®.
But she's back for the 2016 edition, as eager as ever.
"Two years ago," Tynan recalled, "I think it was a week before the Broad Street, and I didn't want to do that to myself. It takes me longer to recover.
In 2015, an injury prevented her participation.
"It was late January, and I was skiing. I hit some ice and ruptured my ACL," Tynan said. "This was really weird; I've been skiing since I was 12 and never even had a nosebleed."
The accident that felled her gave her a new perspective on the sport. "I had been running all winter, but just running easy, not doing hard workouts. I started to lose some of my passion.
"But after falling, I found out that I couldn't run for three months. And I couldn't wait to get back!
"So now, whenever I start to dread a hard workout, I think 'Woah-woah-woah: Remember this time last year when you weren't running at all.'"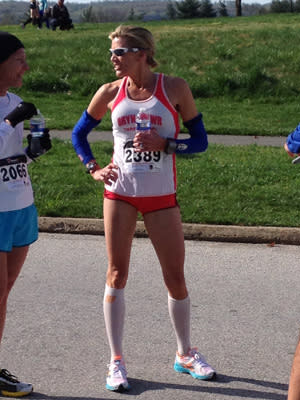 Tynan has a deep appreciation for the Rev Run and its location. "I used to live on Valley Forge Mountain," she says. "I would run in Valley Forge Park every day. So I love the course. And I love the awards ceremony afterward - the men dressed as soldiers. And the fact that portraits of Valley Forge have been given as the awards. I love that. I think the whole thing is fantastic."
6ABC Colleague Adam Joseph, also a Rev Run veteran, is registered for the April 17 race, leading to some good-natured competition. "My husband, who is also a runner, has been giving me workouts. I then give them to Adam. I tell him, 'I'm your coach!'" she laughs. "He'll have to step it up."
But her return to the race has given Tynan a more philosophical view on the five-mile course: "I'm just happy to be back running. It takes an injury like that to put everything in perspective. You realize your times aren't that important. It's just that you're out there in the fresh air and getting the exercise.
"What I like about the race, though, since it's pretty much a loop, for every uphill, there's a good downhill, either before or after. So I feel like that that last hill, if you get some steam from the downhill, you can start to coast up and then the finish line is right there! Yeah, I really do love it. I'm so glad I can run this year.
We are so lucky to have Valley Forge Park in our backyard. It's just a great place, whether you want to exercise there or bring your kids for the historical benefit, it's fantastic. So anything I can do to support it, I'm happy to do."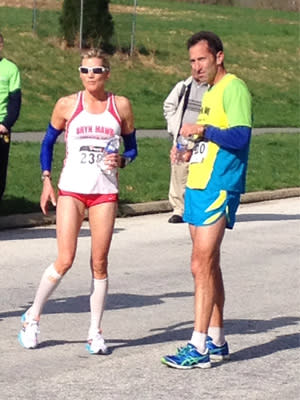 Tynan has been running since her teenage years, picking up the sport by happenstance.
"In high school, I was a ballet dancer. I started when I was three in ballet because I had a congenital hip condition. I had a very shallow hip socket that wasn't discovered until I was about two-and-a-half.
"My doctor told my mom I should do ballet. And I really got into it. I wanted to be a professional ballerina.
"My ballet company went to Russia for two weeks, and my parents wouldn't let me go because I would have had to be pulled out of school.
"So for two weeks, I didn't know what to do. So I went out for the track team and they threw me onto hurdles because they figured I could jump. And I loved it."
Tynan retired her toe shoes and became captain of her high school track team. From there, she began running cross-country in college and has been zipping across local landscapes ever since.
"I like running outside," she said. "Even if it's just for half an hour. Every now and then, I'll run on the treadmill, but I hate it. I want to be outside."
Valley Forge has therefore become a favorite location for Tynan to log some serious mileage on some serious hills.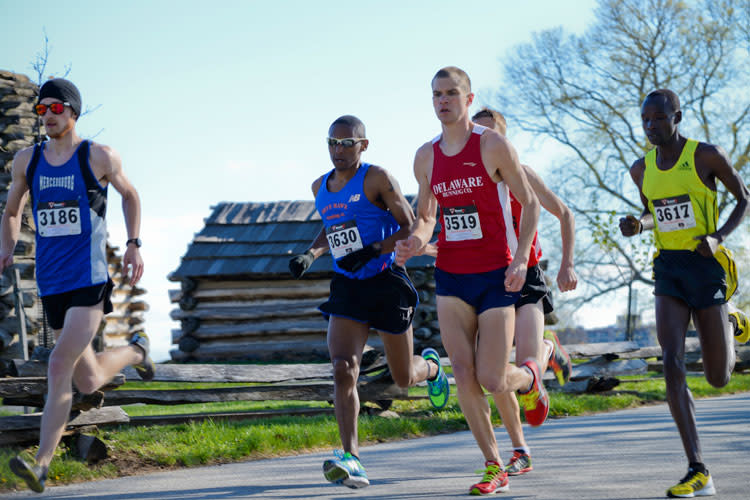 "The scenery is just beautiful," she reflected. "I remember running there in the middle of winter when it was covered with snow. And I'd remember the soldiers and the history and think, 'Wow. This is what it was like back then.'"
Registration for the 2016 Valley Forge Revolutionary 5-Mile Run is still open, and the current price points ($35 for the run; $20 for the three-mile walk; $10 for the Young Patriots Fun Run) remain in effect until March 18, when they uniformly increase by $5.
Online registrations close April 15.
In-person registrations and packet pickup are at the:
Valley Forge Tourism & Convention Board
1000 First Avenue, Suite 101
King of Prussia, Pa.
On the following schedule:
April 15, 3:30-6 p.m.
April 16, 9 a.m. - 3 p.m.
No registrations can be made on race day, April 17, 2016. The starting gun sounds at 8:30 a.m. sharp.