If you've already scored your tickets for Cirque du Soleil's Amaluna, then you are probably looking for great places to eat, stay, and relax in the Oaks area. Well, look no further! We have created an itinerary perfect for any spectator to make a little getaway out of their time in Montgomery County!
Hotels
With over 75 hotels just minutes from the Big Top, Montco offers everything from family-friendly accommodations to the perfect romantic retreat. Right in Oaks, we have five hotels that are sure to satisfy any guest:
Courtyard by Marriott Philadelphia Valley Forge/Collegeville
Hampton Inn & Suites—Valley Forge/Oaks
Hilton Garden Inn Valley Forge
These hotels are equipped with amenities like pools, spas, and fitness centers. Once you've checked in and found your room, go enjoy Amaluna and let us plan the rest of your stay!
Restaurants
Dinner
Dinner and a show are a must for this event; luckily the surrounding area is filled with a variety of choices in cuisine and atmosphere. For a date night or special night out, Davio's Northern Italian Steakhouse in the King of Prussia Town Center serves up delicious Italian dishes, and Eddie V's is arguably one of the best seafood restaurants in the county. Firebird's Woodfire Grill in Collegeville is also just minutes away and has a large selection from steak to seafood. For all the meat lovers, there is the Brazilian steakhouse, Fogo de Chão.
There are also plenty of family friendly options in the area that will please kids and parents. PJ Whelihan's Pub is a 2-minute walk from the Greater Philadelphia Expo Center and is the perfect post-show atmosphere with indoor/outdoor seating and pub-style favorites. For a more laidback setting there is Mission BBQ and Shack Shake in King of Prussia, and Elevation Burger in Collegeville. P.F. Chang's in Collegeville offers its signature Asian flavors in a cozy and fun setting.
Breakfast
When you wake up the next morning, you'll still be enchanted from the show, and a little hungry. Founding Famers in King of Prussia is known for its spectacular brunch menu, with pastries made in-house and fresh, farm-to-table produce to energize you for the day. For a lighter fare, try the Steel City Coffeehouse & Brewery for live music and a dynamic menu. And for all those with a sweet tooth, Duck Donuts in King of Prussia will give you a sugar rush with its made-to-order menu and unique flavors.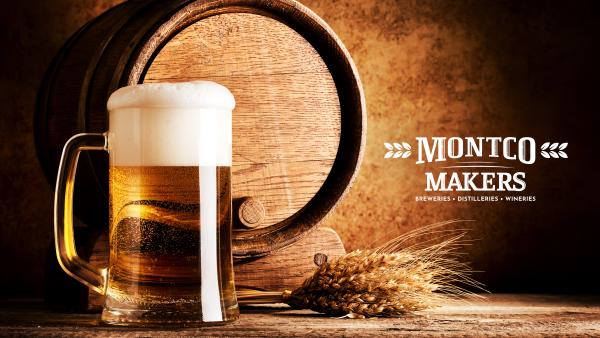 Breweries
Montco is also a hub of local breweries, with craft beer to try around every corner. Workhorse Brewing Company in King of Prussia and Bald Birds Brewing Company in Audubon provide unique flavors and experiences, whether you are a beer connoisseur or just looking to expand your knowledge. Further out into Pottstown are Pottstown United Brewing Co. and Amruth Brewing Company as well.
Deals
Many restaurants in the area will be offering coupons for patrons who show their Amaluna ticket stubs. Season's 52 is offering a free flatbread with every two entrees purchased. California Pizza Kitchen, with locations in King of Prussia and Plymouth Meeting, will offer a free small plate or dessert. Morton's The Steakhouse will include a free dessert when tickets are shown!
Attractions
Arts & Culture
Now that your stomachs are full, it's time to take advantage of the rest of Montco's thriving arts and culture scene! For live music, Sunnyfest arrives on July 27 at the SunnyBrook Ballroom, a live outdoor music festival with catered food, local vendors, and games for the whole family! Steel City Coffeehouse & Brewery also hosts an open mic night every Thursday for those looking to participate or hear great local talents! If you're looking for a laugh, the Comedy Club at Valley Forge Casino Resort will welcome double headliners "Katina and Kendra, Less Bitter More Glitter" on July 26. If you aren't through exploring our live arts scene, the Act II Playhouse will be staging Kalamazoo from the start of Amaluna through August 4th. The music of Steve Kramer, notable cellist, is displayed in Norristown every first Sunday for any classical music enthusiasts. The American Treasure Tour right in Oaks also provides visitors with a rich history and education on the treasures of the Montco area, from old cars to pianos, with a guided tour. For the artist, the Busy Bees Pottery & Arts Studio in Audubon is a great place to try your hand at clay building and painting. Our local Ursinus College campus houses the Berman Museum of Art which holds collections of 19th and 20th century pieces from sculptures to paintings.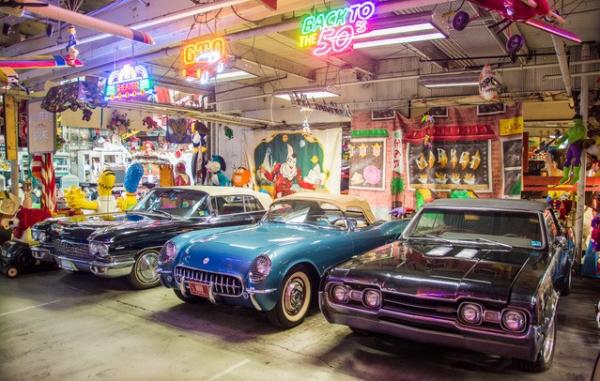 Other Local Attractions
For traveling families, Montco, and Oaks especially, is a hub of entertainment for everyone. iFly Indoor Skydiving in King of Prussia is perfect for the adventure-seeker looking to experience the rush of skydiving in an indoor facility. Two escape rooms can put your family to the test to find the best puzzle solver. Arnold's Family Fun Center can fill your day with go-kart racing, laser tag, bowling, and even an in-house café so you can compete all day long! The Elmwood Park Zoo is also a short drive away for anyone interested in feeding giraffes and exploring the lives of exotic animals.
For the shopping addicts, the King of Prussia Mall, just minutes from Oaks, gives a one-of-a-kind shopping experience with over 450 stores to visit. The Philadelphia Premium Outlets provides an open-air mall with bargain prices on hundreds of name brands. The nature enthusiast will also be happy to know that right down the road from the Expo Center is the Valley Forge National Historical Park! With historical tours and trails to explore, you can learn all about this national landmark and walk in the steps of Revolutionary War soldiers. Try your luck at the Valley Forge Casino Resort or discover the beauty of the outdoors at the John James Audubon Center at Mill Grove.
Amaluna is sure to be a spectacular show, and we want that feeling to stay with you all week long as you make Montco your arts and culture destination this summer!