Happy American Adventures Month, a celebration of the joy of unlocking new discoveries, connections and experiences. The Valley Forge and Montgomery County, Pa., area is chock full of new worlds to conquer, all within a drive of less than an hour for most of us.
The recommended outings for this coming weekend will get you out of your office and out of your home and into the fresh air and sunshine, perfect for an August afternoon. These carefree weekends are dwindling as summer 2014 unfolds, so take advantage of the opportunity while it lasts.
The fascination of farm life is what the annual Montgomery County 4-H Fair is all about. The event, August 7-9, includes quilt making, hayrides, livestock competitions, animal science, great food and music (The Daisy Jug Band). If pork products give you pause, come and see the world's largest sausage patty. The 4-H fair has also been known to attract a number of local officials. We learned about an unusual skill exhibited by Josh Shapiro, Chairman, Board of Commissioners, Montgomery County, in our blog from back in May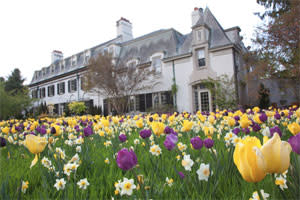 The Chanticleer estate dates from the early 20th-century, when land along the Main Line of the Pennsylvania Railroad was developed for summer homes to escape the heat of Philadelphia. Chanticleer gardens were honored with a review from London's Financial Times, which found them "...planted to perfection." The grounds maintain longer hours on Fridays in summer, meaning that August 8 (as well as 15, 22 and 29), visitors can view the lush grounds and charming waterfall until 8 p.m. House tours are also available Fridays and Saturdays at 11 a.m., with preregistration requested (610.687.4163).
The August 9 presentation at Peter Wentz Farmstead is on Colonial techniques for housecleaning, showing the challenges of addressing a current-day problem (dirt) using rudimentary technology (muscle). But the real draw, especially for kids, is the vintage laundry demo, which really is just a chance for some soapy, wet giggling.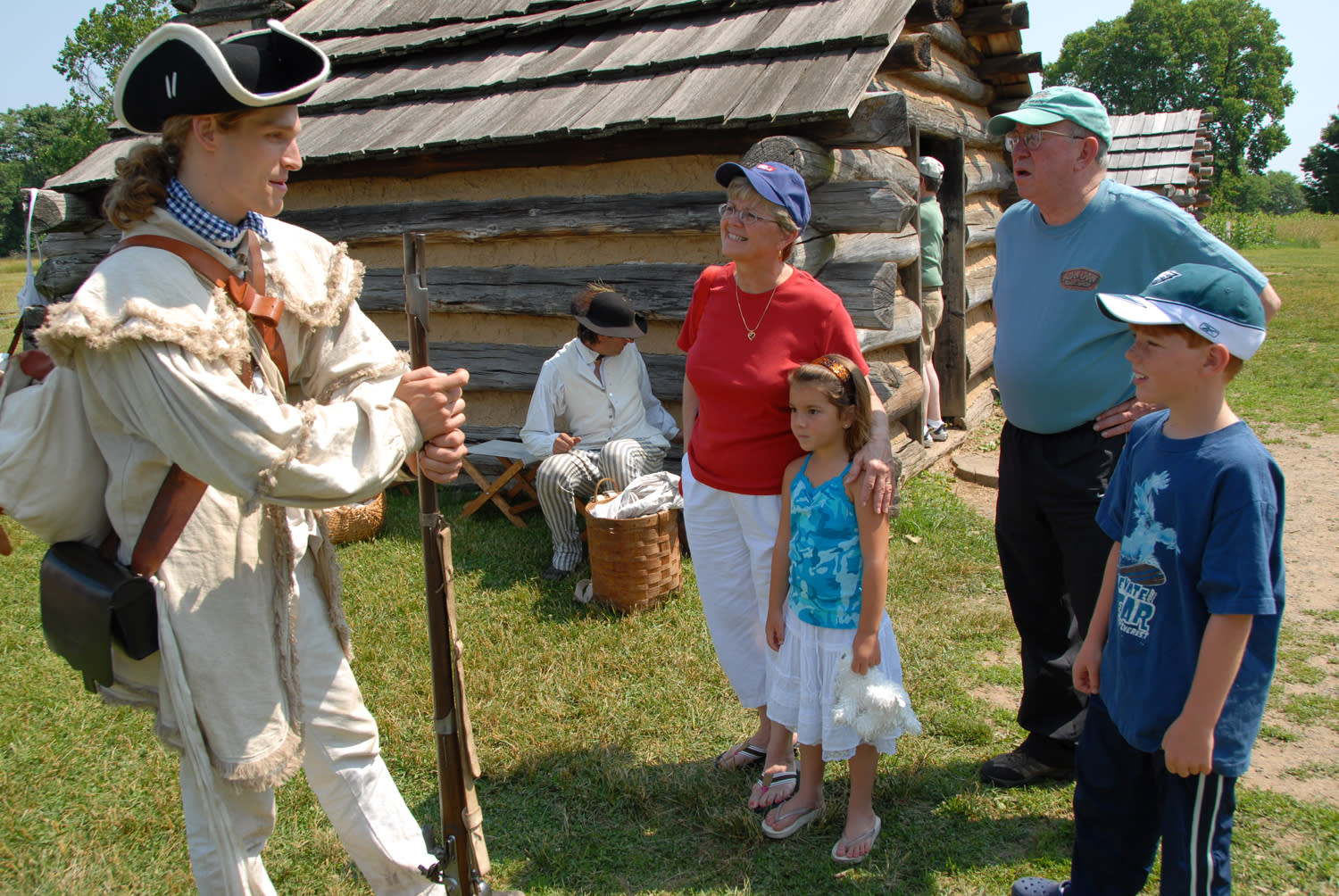 The sights, smells, activities and stories of camp life at Valley Forge National Historical Park are recreated with clarity and authenticity on the August 9 Muhlenberg Days. Watch the unfolding of a typical 1777 day, complete with demonstration that will have you smelling the scent of bread as it's baking. Living History Volunteers from the Friends of Valley Forge Park give visitors an up-close and personal understanding about the experiences and hardships of the encampment. The next in the series of Muhlenberg Days is August 30.
Bravery and thrill are a part of any adventure, and they are in abundance at the county's two zipline courses:  
Spring Mountain Adventures was the first ski area in the country to install a canopy tour, meaning that after all that time, they've become the best. Taking full advantage of the mountain's 535-foot elevation, this is one of the fastest (but safest) rides possible. New this year is a Junior Explorer tour, geared for 6-12 year olds. It consists of three kid-friendly ziplines, a rope bridge and a scramble up a rock tower.
The newest skyline ride in the county is also one of the most unique: Elmwood Park Zoo, a favorite destination for 90 years, offers ziplining to all ages. Children can tackle a course close to the ground (adults can reach up to lend a hand), and teens and adults can go the full 40 feet into the treetops. Best yet, several of the lines go over the animals themselves, meaning that elk and bison watch adventurers fly by.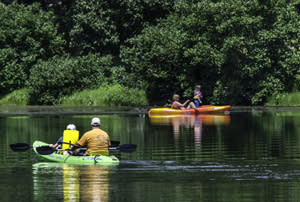 Adventurers can explore the pristine beauty of the reservoir at Green Lane Park two ways, thanks to Green Lane Boat Rental:
A one-hour pontoon boat tour takes groups of five or more on an informative ride across its glassy surface. The guides provide interesting commentary along the way, but the trek allows the beautiful views to speak for themselves.
If you prefer to take control of your own discoveries, the reservoir can also be navigated on a stand-up paddleboard. More than 20 boards are onsite, ready to transport pioneers of all skill levels and styles.
If your quests leave you looking for a place to unwind, our recommended accommodations will let you do it in style. Check our website for hotel and B&B information, as well as full details on events, attractions and dining in the area. For example, full contact information for the Garden Grille & Bar, Hilton Garden Inn, Oaks, makes snagging a reservation a snap.