September was, under the ancient Roman calendar, the seventh month of a ten-month year, which explains the use of the Latin word septum for seven. 
Today, of course, it holds the ninth spot on in our year. But that doesn't take away from seven terrific ways to get out and enjoy Montgomery County this weekend.
Greek Festival - Saint Sophia Greek Orthodox Church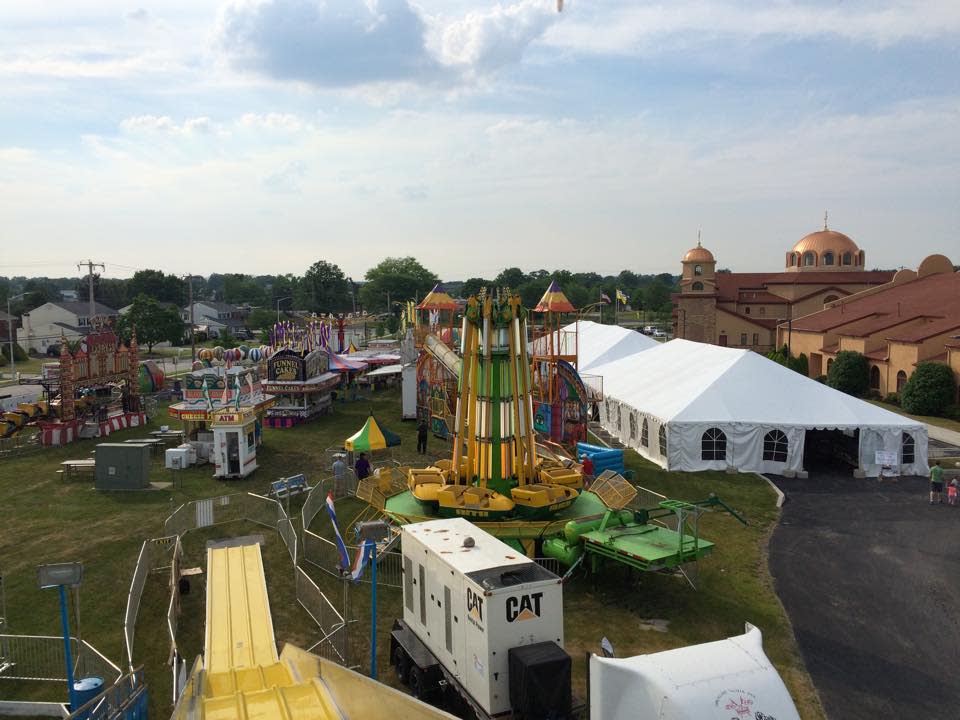 All weekend long, the grounds of Saint Sophia Greek Orthodox Church in Jeffersonville will resonate with the cheers of "Opa!" The annual Greek festival, set against the stunning Byzantine architecture of the church itself, is a chance to dive into this rich culture through food, music and dance. The kid-friendly angle is handled through plentiful rides and amusements. Hours are 11 a.m. to 9 p.m. on Friday and Saturday; noon to 8 p.m. on Sunday.
Aftermath: Photos by Joel Meyerowitz - Berman Museum
The Berman Museum of Art at Ursinus College offers a solemn reminder of the fate of the World Trade Center in a unique and moving photography exhibit. Opening appropriately enough on September 11 and continuing to late December, the images captured by Joel Meyerowitz depict the New York landmark as it transitioned from disaster site to uplifting memorial. Meyerowitz had unfettered access, which he used to snap 8,000 images around the 16-acre footprint of the former Twin Tower location in Lower Manhattan. The full story of the transformation is depicted, from a landscape marred by despair to a location of strength, determination, resilience and healing.
Oktoberfest Beer Tasting Festival - Elmwood Park Zoo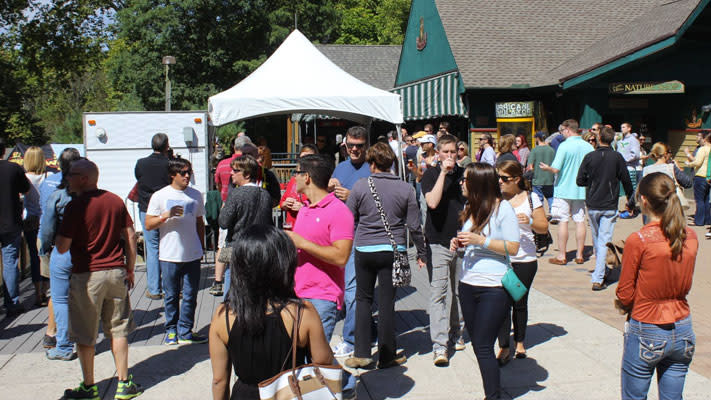 Elmwood Park Zoo offers a frothy toast to early fall with its annual Oktoberfest Beer Tasting Festival on September 12. The $45 ticket price ($15 for designated drivers) includes unlimited beer samples from more than 40 brewers (except for drivers), live music from the funk/rock jam band Great Big House and raffles. And, with this being the zoo after all, guests will have plenty of face time with the zoo's furry residents. A mechanical bull contest will have would-be cowpokes hanging on for dear life, and a celeb factor comes from the appearance of Steve Morrison and Kathy Romano of 93.3 WMMR's Preston and Steve Show. Space is limited and tickets are selling fast, so if you want to go, hops to it.
Conshohocken Restaurant Week

Taste of the flavors of one of the region's culinary hubs during the annual Conshohocken Restaurant Week. Seventeen of the town's best restaurants are offering special prix fixe menus so you can savor every course. Restaurant week kicks off on Monday, September 14 and runs through next Sunday.

Bryn Mawr Day
Join the party this Saturday at the annual Bryn Mawr Day celebration. The Main Line town is hosting a day of family fun from 9 a.m. to 2 p.m. that includes live music, fire truck rides for the kids, walking history tours, a traveling zoo and a pair of circus performances. More than 70 local restaurants and businesses will be taking part with samples and specials throughout the event. 
Grandparents' Day - Colebrookdale Railroad
September 13 is National Grandparents' Day, a celebration of the intergenerational bonds that encompass deep ethnic and cultural traditions. The Colebrookdale Railroad is providing a special day of themed excursions that include gourmet cupcakes in the coach and dining cars (but not the caboose, so please book carefully). The trip is a nearly two-hour adventure through some of the most picturesque landscape in all of Montgomery County. Departure times from the Boyertown station are 10:30 a.m., 1 p.m., 3:30 p.m. and 6 p.m. Please note: because the railway is still in its soft-open mode, it is not yet able to accommodate passengers in wheelchairs, a situation it is remedying as quickly as possible.
Carousel of Flavor - Pottstown
The Carousel of Pottstown is holding its annual fundraiser, the Carousel of Flavor, on September 13 from noon to 4 p.m. This year's edition, with a wide variety of food and beverage for purchase, is especially exciting because the vintage merry-go-round is on the cusp of a soft opening later this year. The site of the food festival is along the 100 block of High Street, in front of Borough Hall, but attendees can take a shuttle to the carousel location and view the progress. Our blogger got a sneak peek and covered it in our posting this week.