'Tis the weekend before St. Patrick's Day, and Montgomery County's activities outnumber even the clovers on the Irish countryside.
Even if your heritage doesn't have a bit of the Emerald Isle in it at all, there are tons of things to see, do, visit, sample and enjoy. And that's no blarney.
St. Paddy's Day Pub Crawl - Ardmore

Downtown Ardmore links together its most festive Irish pubs and taverns in a walkable way to celebrate St. Patrick's Day. Throughout the March 12-13 weekend, a helpful map guides revelers to the best drink specials, music, food and parties throughout the area. At any time, Uber drivers are standing ready to transport revelers home, with the first ride free (up to $15). All that's required is the promo code ARDMORE16.
Greater Philadelphia Boat Show - Greater Philadelphia Expo Center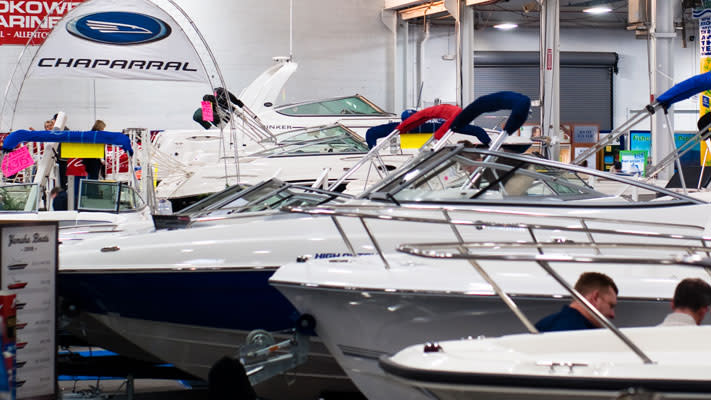 All weekend long is the launch of the 2016 boat show at the Greater Philadelphia Expo Center. It's a two-day (March 11-13) "sail"-ebration of seafaring vessels that include saltwater fishing boats, deck boats, jet boats, runabouts, personal watercraft and pontoon boats.
dineKOP Restaurant Week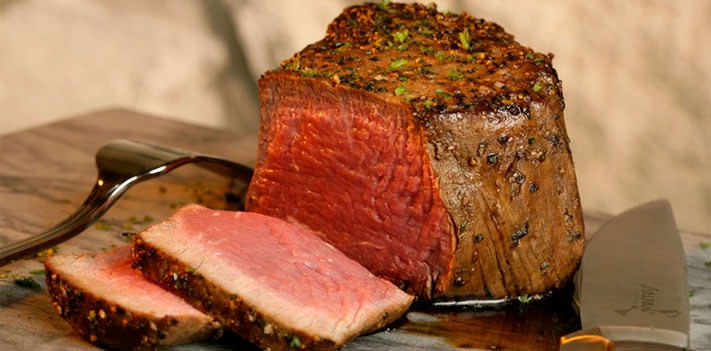 The culinary expertise available in King of Prussia on a daily basis is one of Montgomery County's strongest draws for tourists. This weekend marks diners' final chance to revisit an established favorite or discover a new hotspot, at prix fixe rates for lunch and dinner that are unbeatable. A list of participants is available on our website.
Deathtrap - Steel River Playhouse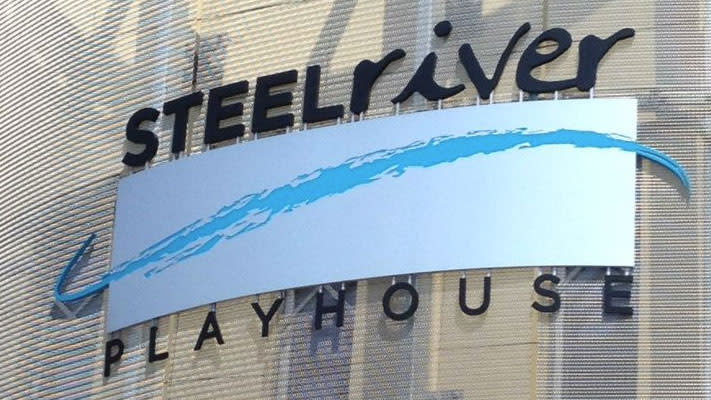 Forget March Madness; how about some March mystery? Deathtrap, opening March 11 at Steel River Playhouse, is the story of a successful playwright who turns to plagiarism and murder to cure his writer's block. Driven by laughter and what will seem like an endless string of plot twists, this puzzler keeps audiences guessing, gasping and giggling until its startling finish.
Ragtime - King of Prussia Players

Ragtime is the winner of the 1998 Tony Awards for Best Score, Book and Orchestrations, and both the Drama Desk and Outer Critics Circle Awards for Best Musical and Best Score. Called by Time Magazine "A triumph for the stage," and by the International Herald Tribune "the best musical in 20 years," this acclaimed show is filled with pageantry, emotion and hope. The production by King of Prussia Players opens at the Shannondell Performing Arts Theater in Audubon on March 11.
10th Annual Kegs & Eggs Bash - Chap's Taproom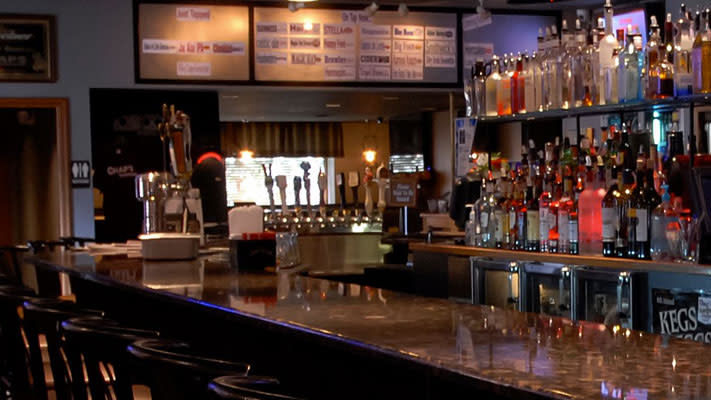 Chap's Taproom opens its doors at March 12 at 9 a.m. for one of the county's earliest St. Paddy's Day celebrations. A full-scale breakfast buffet kicks things off, with scrambled eggs, French toast, sausage and home fries. Music is courtesy of Hugh and Bob, playing favorite Irish tunes - with plenty of rock rotated into the playlists. Liquid refreshment comes by way of a build-your-own Bloody Mary and Mimosa bar, augmenting the extensive on-tap beer options.
Great Narberth Leprechaun Hunt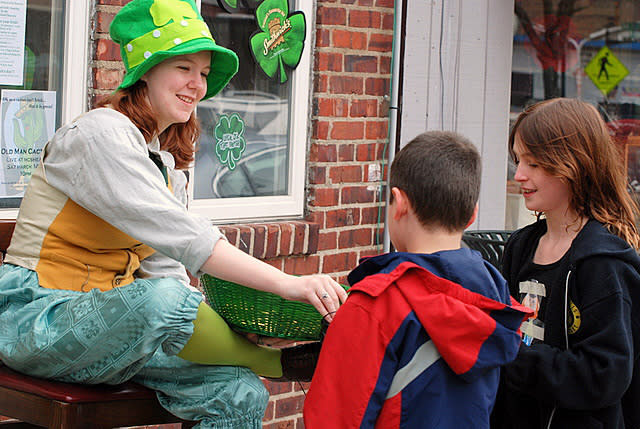 The Great Narberth Leprechaun Hunt challenges kids on March 12 to find a series of little green imps throughout the downtown district, beginning at the NBA "Blarney" Booth (corner of Haverford and Forrest Avenues) from 1-4 p.m. When they find all the leprechauns, they earn a Paddy's Day prize.
Conshohocken's St. Patrick's Day Blow-Out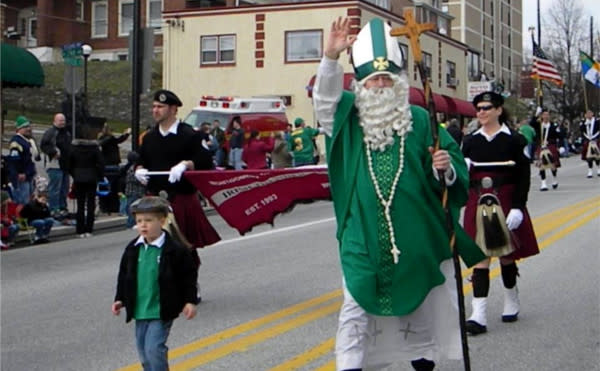 Montgomery County's biggest and most-historic party for St. Patrick's Day gets off to a running start on March 12 with the third annual Conshohocken St. Paddy's Day 5K Classic. Proceeds benefit Conshohocken Fire Co. #2 and the Philadelphia Distance Run Scholarship Fund. From there, the annual Conshohocken St. Patrick's Day cavalcade begins at 2 p.m. at 11th Avenue and Fayette Street. Marchers will descend to Elm and end in front of the Washington Fire Company. During and after the parade, local restaurants offer drink and food specials and host rousing parties.
Hippety Hop - Upper Schuylkill Valley Park
Come to Upper Schuylkill Valley Park on March 12 to learn about Easter's most famous mascot, the rabbit. The session includes plenty of information (and a take-home craft), but really, it's about meeting and petting the cuties who hop around the park.
Easter Workshop - Pennypacker Mills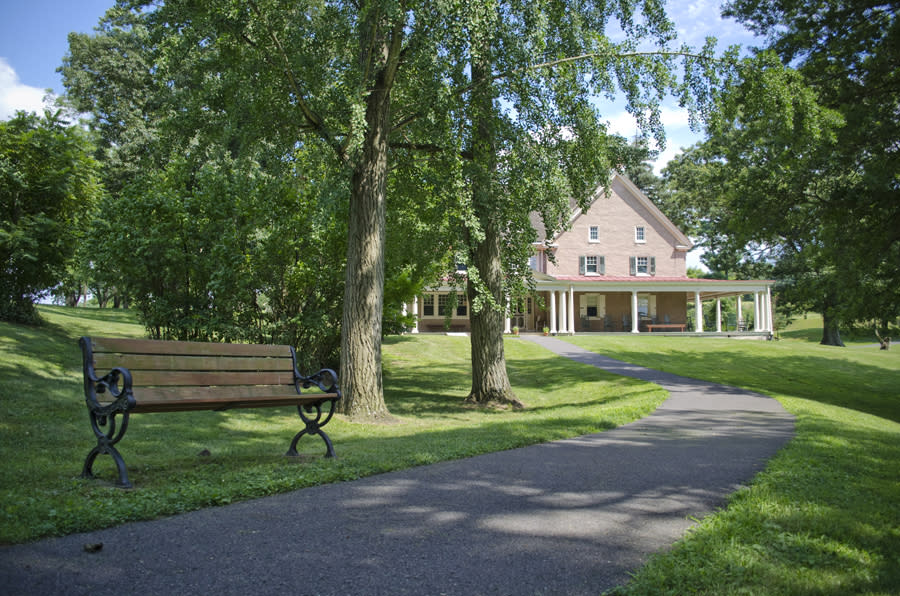 Think spring. And Easter. And hop over to Pennypacker Mills on March 12. Skills being demonstrated include card-making in the vintage style and dying eggs. Return on March 13 for Pennypacker's cocoa content, a how-to lesson in turning molten chocolate into cute and delicious molded candies.
Witchhazel Walks - Morris Arboretum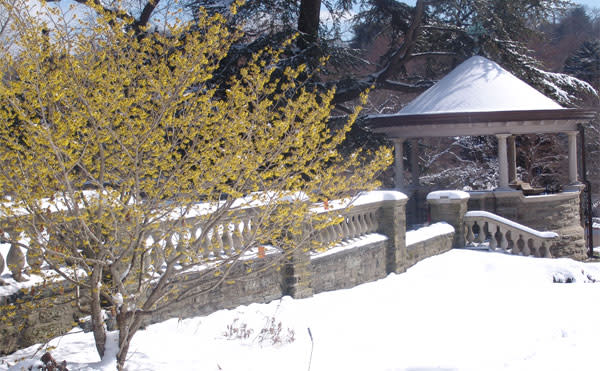 One of the signs that winter is over is the return of color to area gardens, and the experts at Morris Arboretum have faithfully been on the watch for witchhazel and their surprising bursts of orange and red. Walk with the experts on March 12 from 2-3 p.m. to spot these harbingers of spring.
Artistic Coffee Break - Abington Art Center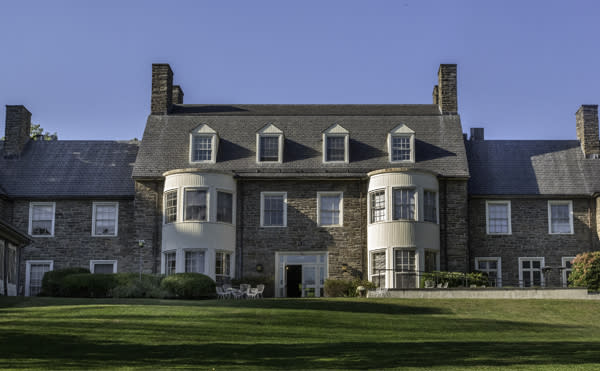 Percolate with a painter at the Abington Art Center on March 12. The gallery's series of coffee chats continues to make the artistic process accessible, with plenty of opportunity to discuss the works that hang in Alverthorpe Manor. This session highlights artists Zoë Cohen and Constance Culpepper.
Family Fun Day 2016 - Cheltenham Center for the Arts

The gallery space of the Cheltenham Center for the Arts becomes a crucible of creativity on March 13 from noon to 4 p.m. The free admission enables visitors to sample the musical performances, black-box stagecraft, artistic demos and a children's art show. This is no mere point-and-look visit; families can try pottery, painting, printmaking and other hands-on creative opportunities for themselves.
Season-End Party - Spring Mountain Adventures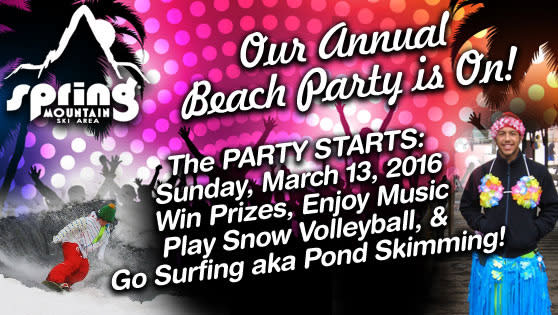 Spring Mountain Adventures throws its Season-End Party on March 13 from 8:30 a.m. to 9 p.m. A DJ will be on hand, lending an energetic pulse to events like pond skimming and snow volleyball. Late-season skiers (who were recently on the mountain wearing t-shirts and shorts in the recent 80° weather) can try for prizes as the mountain winds down another snowy-sport season.
The Foreigner - Methacton Community Theater
The Foreigner is a comedy involving mistaken identity and a series of secrets that are comedically shared under that false pretense. In the hands of the talented cast of the Methacton Community Theater, the performance on March 13 is presented in the Empress Room in Blue Bell, coupled with a dinner for a complete outing.
Samson - Sight & Sound Theatre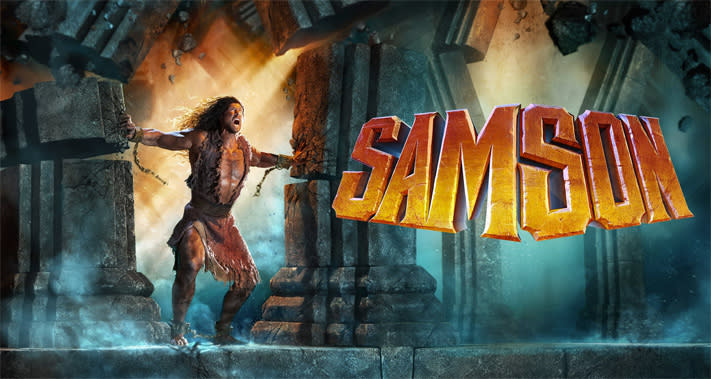 In a production guaranteed to bring the house down, the story of Samson muscles its way onto the Sight & Sound stage in nearby Lancaster, beginning March 12. Meet the Bible's first superhero, and be prepared to be wowed by not only the special effects but also the emotional sweep of this epic tale of courage and faith.

All that "March"-ing can leave a family tuckered out. Why not make your neighbors green with envy and make a complete weekend getaway out of all our events and happenings. Check out our website for first-rate accommodations that will put you close to the action and will leave you rested and ready to go for more.