For decades, Montgomery County has joined Philadelphia and the surrounding counties in welcoming international visitors to the region.
But over the last several years, the country showing the largest growth in visitors – and, particularly increase in spending – has been consistently China, officials said.
China is in the top two for countries visiting the Philly region with 68,000 people – a growth of more than 2% – and it's the largest spending market for the area, according to the U.S. Travel Association, and the National Travel and Tourism Office.
VisaVue spending from Chinese visitors in Montco in 2018 soared at nearly $13 million – a 3.1% growth – year-over-year – which is 237% higher than the second country in terms of spend, Canada, at $3.8 million.
And, that doesn't even account for total spend because it's not including other forms of payment such as mobile platforms like Alipay or WeChat Pay, according to Valley Forge Tourism & Convention Board (VFTCB) officials.
That's one of the many reasons why the VFTCB partners with Chester County's Brandywine Valley to work with the Philadelphia Convention & Visitors Bureau as the Countryside of Philadelphia (PHLCVB), a branded collaboration representing the area with marketing, promotional collateral, and translatable materials and venues.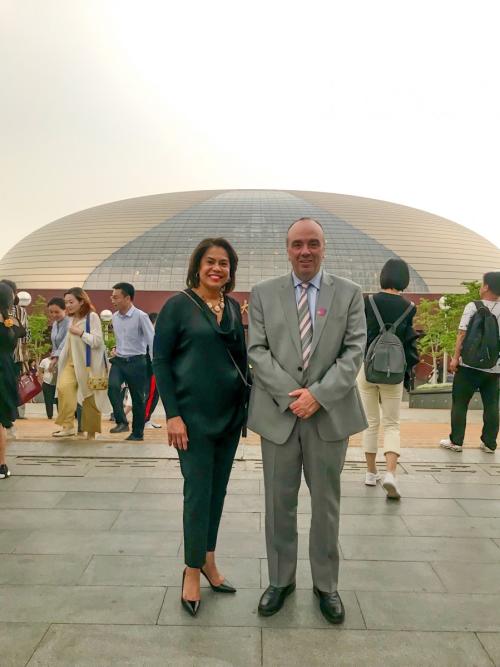 In fact, Mike Bowman, President & CEO of the VFTCB, traveled to China in May with PHLCVB's President & CEO, Julie Coker Graham to meet with tourism customers and media to inspire travel-related stories on the city and its surrounding countryside.
Joined by Orchestra Executive Director Ryan Fleur, the trip included visits to Beijing and the National Centre of Performing Arts to host and entertain Chinese journalists, bloggers, influencers, and travel and tour operators to educate them on Philadelphia and the region.
"Chinese travelers love visiting Philadelphia and the Countryside, especially Montco!" said Bowman. "They want to be here because our area is so easily accessible with high-speed rail lines and major roadways. We've got the best tax-free shopping in the country and it's tax-free! But there's also gardens and nature, history, outdoor adventure, trails, golf, and arts and culture. Plus, the countryside has everything from world-class full and select-service hotels to quaint bed and breakfasts."
The trip also marked six years of PHLCVB partnering with the Philadelphia Orchestra as a sponsor to support highly acclaimed tours of China, and 40 years of U.S.-China diplomatic relations. China is Philadelphia's second largest source market for overseas visitation and the number one market in terms of international visitor spending, said Coker Graham.
"As the official global marketing agency for the City of Philadelphia, our goal is to drive overseas visitation to the city," she said. "Working hand-in-hand with The Philadelphia Orchestra to foster people-to-people cultural exchange has helped to demonstrate and promote the friendly relationship between Philadelphia and China."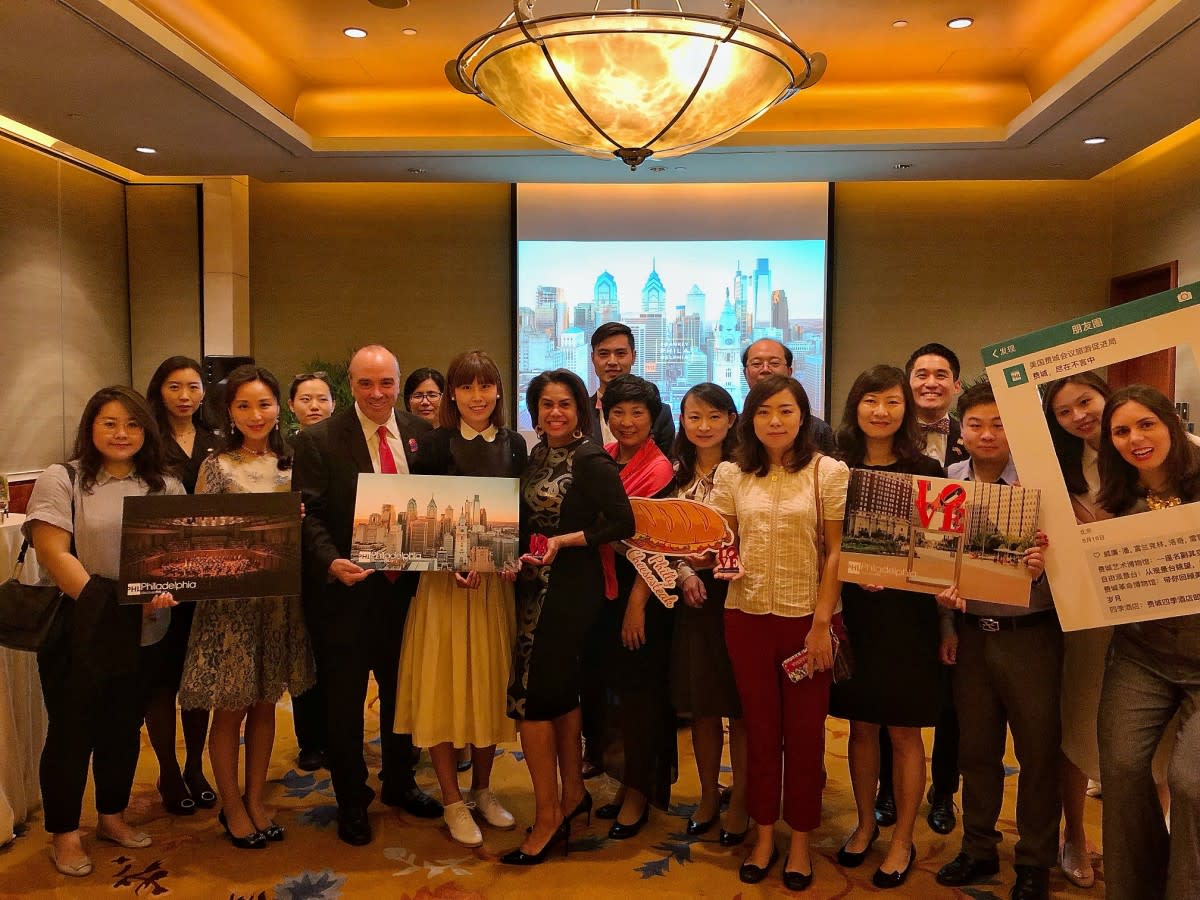 Each year, there are roughly 77 million international travelers to the United States, spending $251 billion. With 1.4 billion residents on the world's second largest land mass, China is the top fifth country sending visitors to America with more than 3.2 million, a 7% increase, said officials.
More than 6% of Pennsylvania's 197 million travelers come from overseas and are spending $2.8 billion of the more than $40 billion in total travel spend, according to the Economic Impact of Travel in Pennsylvania and Pennsylvania DCED Industry Profile.
The Valley Forge Tourism & Convention Board (VFTCB) is a nonprofit, membership-based sales and marketing organization that actively promotes Valley Forge and Montgomery County, PA as a convention site and leisure visitor destination by encouraging patronage of its 500+ member hotels, restaurants, attractions, and services. The award-winning website links visitors, meeting planners, tour operators, and residents to a diverse portfolio of brands focused on reasons to visit the region.