KING OF PRUSSIA, PA – The Valley Forge Tourism & Convention Board (VFTCB) appeared before the Montgomery County Commissioners to give an update on the county's tourism economy, including the hotel industry, international travel, marketing, and arts and culture.
"We continue to have great momentum in the tourism industry, and our team is extremely focused," said Mike Bowman, President & CEO of the VFTCB. 
In 2019, more than 2 million hotel rooms were sold in Montgomery County, generating more than $250 million in revenue for the hotel industry – which is twice as much as any other suburban county, according to Jake Markezin, Executive Director of Operations for the VFTCB.
With three new hotels opening in the county last year (a 4% increase, and the second most in the region), Montco's inventory increased to more than 9,000 rooms. Since two more hotels are slated to open in the county in 2020, and four more are planned, the total supply will be more than 9,500 rooms into 2021, he said.
"The hospitality industry continues to be a robust one for the county," said Markezin.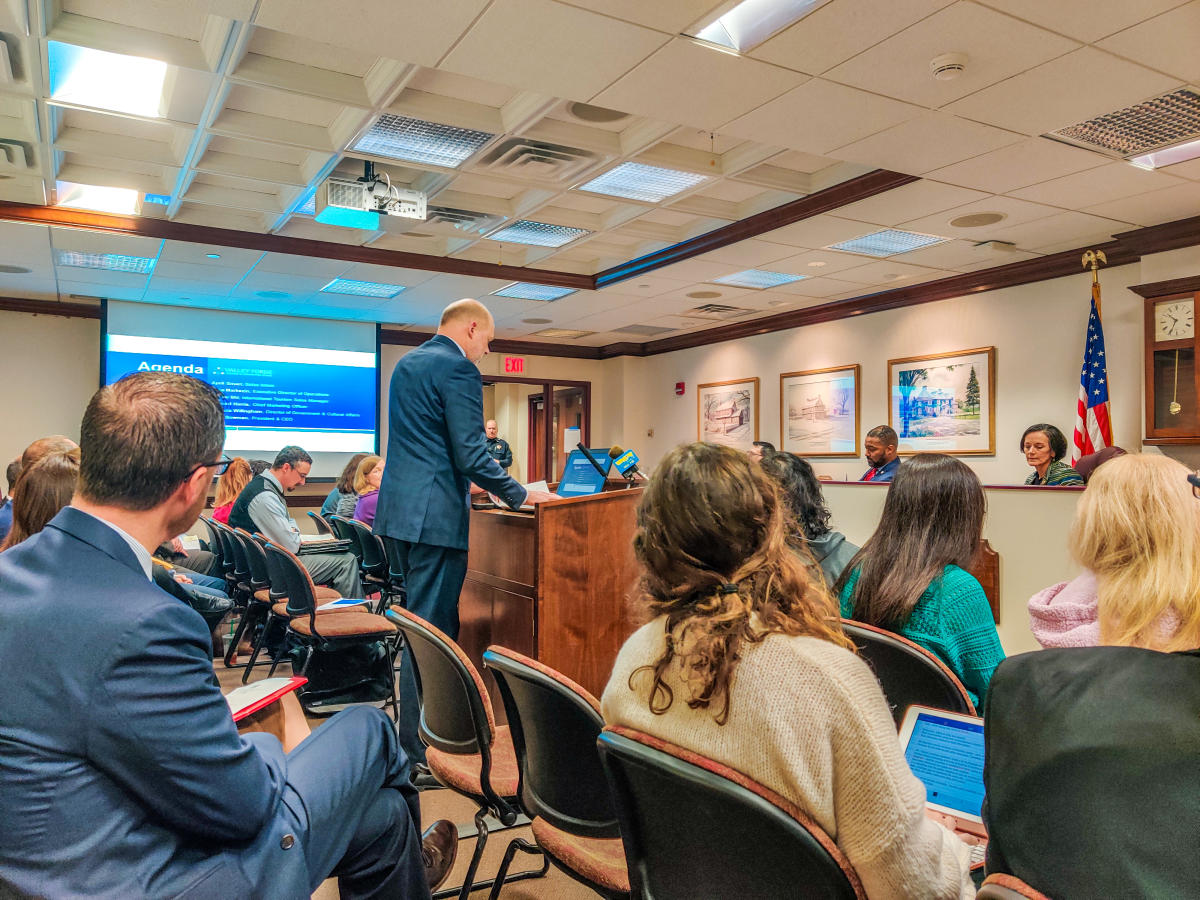 Bowman also provided the Commissioners with a report from Tourism Economics that compared 2019 with 2016, when Act 18 was approved to increase the hotel tax in Montgomery County from 2 % to 4%.
The Tourism Econimics comparison study found that since Act 18 was enacted at the end of 2016:
The tourism economy is up more than 8.3% to $1.65 billion
The total sector employment is up 3.7% to more than 20,000 jobs
Total state and local taxes collected from the tourism industry increased over 10%
Hotel Occupancy, Average Daily Rate, and Revenue Per Available Room have all increased
And, Montgomery County's hospitality industry continues to gain market share when compared to the region, Pennsylvania
From an international travel perspective, VFTCB International Tourism Sales Manager, Jessie Shi, reported that India is now one of the fastest growing outbound tourism markets in the world, second only to China, according to a 360 report of Montgomery County from Expedia Group Media Solutions.
India will account for 50 million outbound tourists by 2020, and the country is already one of the top five in international visitors and spenders in Montgomery County since India's tourist behavior includes spending on shopping, food, and recreation, a perfect alignment to what Montco has to offer, said Shi.
The VFTCB's Chief Marketing Officer, Edward Harris, discussed the organization's top marketing initiatives so far this year, including: a new out-of-market winter TV campaign, the nonprofit's new in-hotel-room TV channel, a series of panel events, golf campaigns, updated apps, the 15th anniversary of the Revolutionary 5-Mile Run at Valley Forge National Historical Park, and the park's renovations.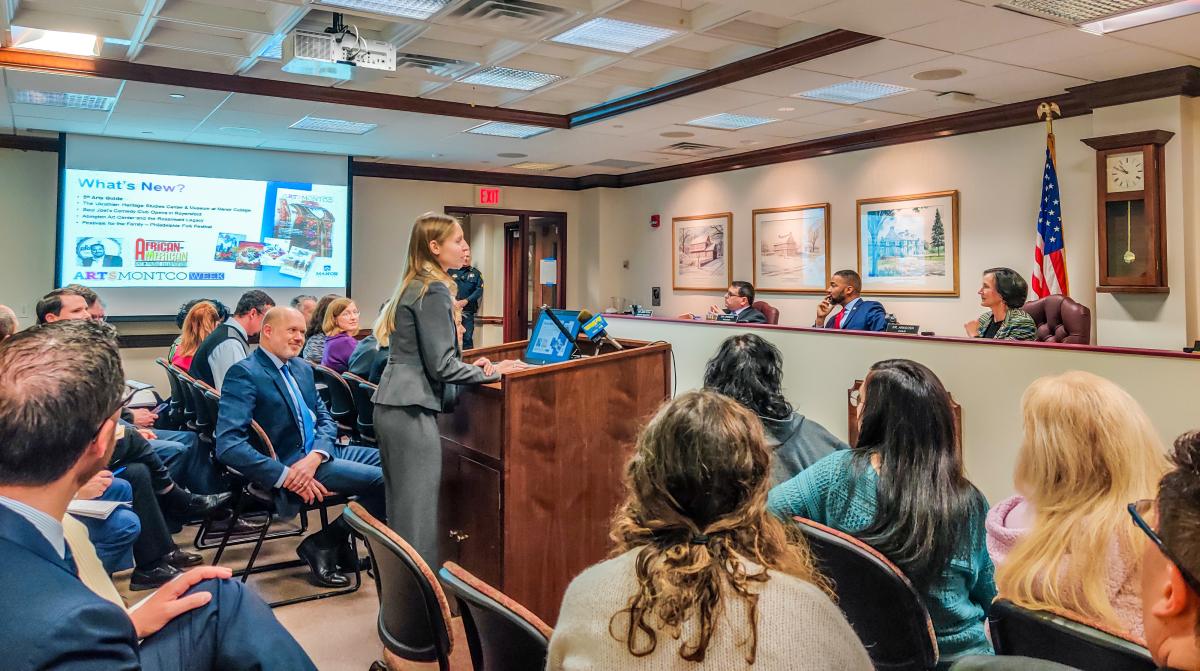 Jessica Willingham, the VFTCB's Director of Government & Cultural Affairs, spoke about Arts Montco's 2nd anniversary promoting the county's more than 200 arts and culture venues, and that brand's new projects this year, including:
5th Arts Guide being given out at the Philadelphia Flower Show (more than 40,000 distributed to date)
Arts Montco Week & African American Festival
"The American Revolution," a Chicago-based avant-garde show
Arts & Drafts – a monthly stint for local Montgomery County Studio Tour artists to draw on Workhorse Brewing Company's slate bar in King of Prussia, and sell artwork
The Valley Forge Tourism & Convention Board (VFTCB) is a nonprofit, membership-based sales and marketing organization that actively promotes Valley Forge and Montgomery County, PA as a convention site and leisure visitor destination by encouraging patronage of its 500+ member hotels, restaurants, attractions, and services. The award-winning website links visitors, meeting planners, tour operators, and residents to a diverse portfolio of brands focused on reasons to visit the region.