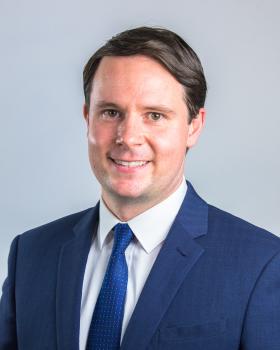 KING OF PRUSSIA, PA – The Valley Forge Tourism & Convention Board's Chief Marketing Officer, Edward Harris, will be speaking at the 2017 eTourism Summit in San Francisco this week!
The conference, Wednesday Oct. 18 and Thursday Oct. 19, offers expert updates to those attending on the latest trends in e-mail marketing, research, social media, mobile and web design and how travel marketers are using those tools to build website traffic.
Harris will be representing Montgomery County on a panel discussion about content marketing. He will share Montgomery County's success as the first to build an entire campaign around videos generated from Snapchat Spectacles.
VFTCB launched a Snapchat campaign and was a first-adopter of emerging technology to attract and connect visitors in the tourism market. The spring-summer marketing push made full use of Snapchat Spectacles, high-tech eyewear that enables post-worthy, first-person views from its wearer's perspective.
The Valley Forge Tourism & Convention Board partnered with Branded Productions of North Wales on the project. The team traveled throughout the county capturing video of attractions like the Carousel in Pottstown, U.S. Hot Air Balloon Team in Limerick, Elmwood Park Zoo in Norristown, LEGOLAND Discovery Center, and iFly in King of Prussia.
The campaign, contest and content featured a video, website and billboard advertising and lived on Snapchat with valleyforge.org serving as secondary support. Users were incentivized to add VisitVF on Snapchat and send a snap of their favorite in-county spot.
A panel of internal judges rewarded the best snappers with their own pair of spectacles in June. The campaign increased the organization's Snapchat following by 25%. VFTCB's total social following on Facebook, Twitter, YouTube, Instagram, Pinterest, and Snapchat is more than 105,000 across the channels.
Harris' fellow panelists will be from the San Francisco Travel Association and Amelia Island CVB. The summit also attracts state and regional travel associations, cruise and airlines, hotels, international tour operators, and marketing, advertising, and public relations agencies.
The Valley Forge Tourism & Convention Board (VFTCB) is a nonprofit, membership-based sales and marketing organization that actively promotes Valley Forge and Montgomery County, PA as a convention site and leisure visitor destination by encouraging patronage of its 500+ member hotels, restaurants, attractions, and services. The award-winning website links visitors, meeting planners, tour operators, and residents, to a diverse portfolio of brands focused on reasons to visit the region. The website also hosts The Montco Explorer, a nationally-recognized blog.
###