Oaks PA, March 18, 2019 – Cirque du Soleil proudly announced its return to the Philadelphia area in Oaks,PA with a new Big Top show, AMALUNA.  The critically acclaimed production will be visiting Oaks for an engagement of 40 performances. AMALUNA will premiere on July 24, 2019 under the Big Top adjacent to the Greater Philadelphia Expo Center, minutes from the King of Prussia Mall. Written and directed by Tony Award-winning director, Diane Paulus, Cirque du Soleil's 33rd production AMALUNA is a celebration of love and a tribute to the work and voice of women.
"We're ecstatic to be working with our friends at Cirque again this year," said Mike Bowman, President & CEO of the Valley Forge Tourism & Convention Board. "Last year's VOLTA show was such a success with more than 86,000 attendees. We knew we could bring large-scale events and entertainment to Montgomery County, and Cirque has helped us prove that. We can't wait for folks to see this show – which has a larger footprint than VOLTA – because we know it will be another top-notch performance that just adds to the Montco experience, and reasons to stay overnight here this summer."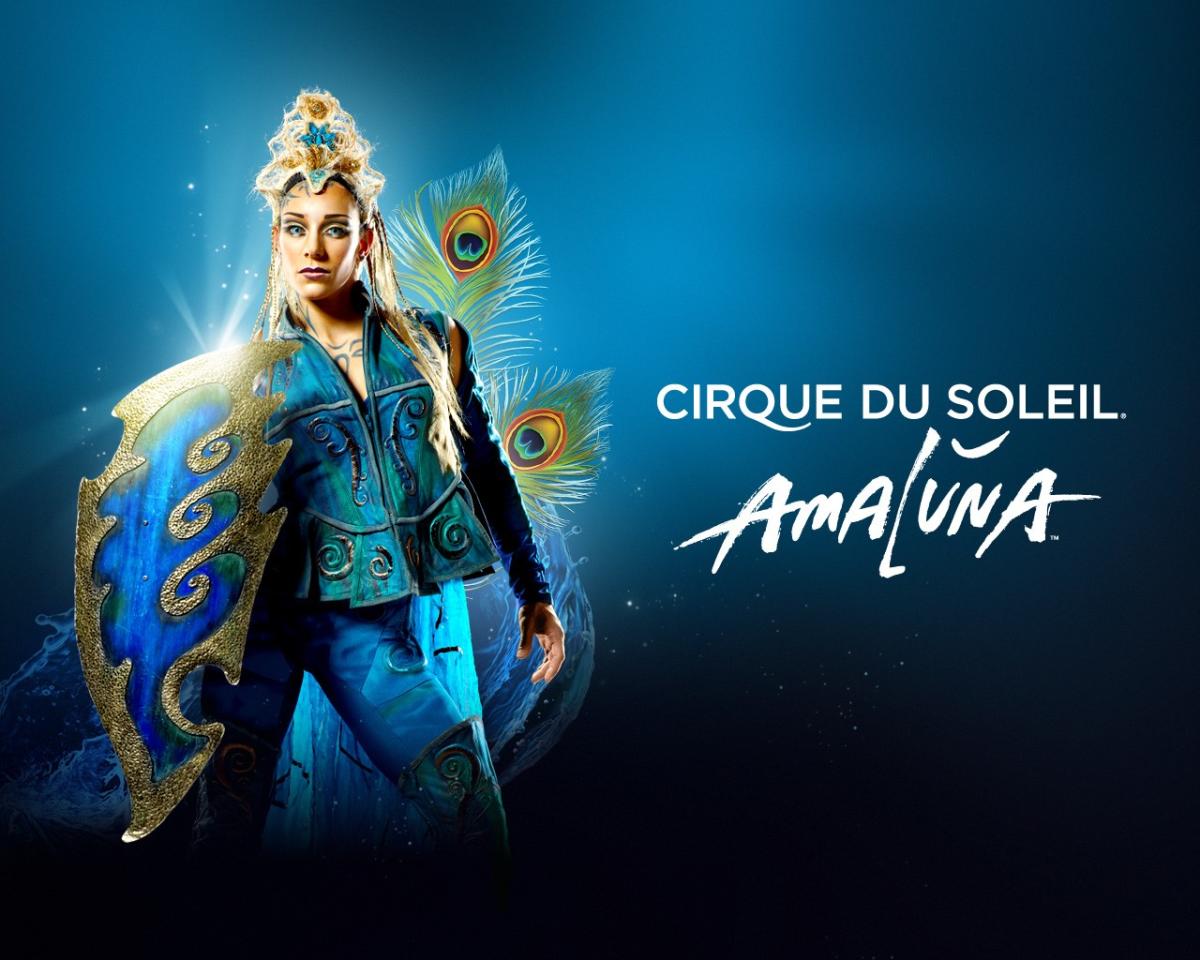 AMALUNA
AMALUNA invites the audience to a mysterious island governed by Goddesses and guided by the cycles of the moon. Their queen, Prospera, directs her daughter's coming-of-age ceremony in a rite that honors femininity, renewal, rebirth and balance which marks the passing of these insights and values from one generation to the next.  In the wake of a storm caused by Prospera, a group of young men lands on the island, triggering an epic, emotional story of love between Prospera's daughter and a brave young suitor. But theirs is a love that will be put to the test. The couple must face numerous demanding trials and overcome daunting setbacks before they can achieve mutual trust, faith and harmony.
AMALUNA is a fusion of the words ama, which refers to "mother" in many languages, and luna, which means "moon"; a symbol of femininity that evokes both the mother-daughter relationship and the idea of goddess and protector of the planet. AMALUNA is also the name of the mysterious island where this magical story unfolds.
A TRIBUTE TO THE WORK AND VOICE OF WOMEN
For the first time in Cirque du Soleil's history, AMALUNA features a cast that comprises mostly women, with a 100% female band. "Amaluna is a tribute to the work and voice of women", explains Director of Creation Fernand Rainville. "The show is a reflection on balance from a women's perspective", he adds. Director Diane Paulus, winner of a 2013 Tony Award (Pippin) and recently named as one of Time Magazine's 100 Most Influential People of 2014, says: "I didn't want to build a 'women's agenda' show. I wanted to create a show with women at the center of it, something that had a hidden story that featured women as the heroines." Paulus drew from a series of classical influences when creating the concept of the show; including tales from Greek and Norse mythology, Mozart's The Magic Flute and Shakespeare's The Tempest.
For more information on Cirque du Soleil, visit https://www.cirquedusoleil.com/amaluna
SPONSOR & PARTNER
Amaluna gratefully acknowledges its official sponsor in Dallas, Nicolas Feuillatte, Hennessy Black, Panasonic Batteries  and realtor.come.
CIRQUE DU SOLEIL ENTERTAINMENT GROUP
Originally composed of 20 street performers in 1984, Cirque du Soleil Entertainment Group completely reinvented circus arts and went on to become a world leader in live entertainment. Established in Montreal, the Canadian organization has brought wonder and delight to over 190 million spectators with productions presented in close to 450 cities in 60 countries. Cirque du Soleil Entertainment Group currently has over 4,000 employees, including 1,400 artists, from nearly 50 countries. 
Cirque du Soleil Entertainment Group creates content for a broad range of audacious projects. On top of producing world-renowned shows, the organization has extended its creative approach to a large variety of entertainment forms such as multimedia productions, immersive experiences, theme parks and special events. Going beyond its various creations, Cirque du Soleil Entertainment Group aims to make a positive impact on people, communities and the planet with its most important tools: creativity and art. For more information about Cirque du Soleil Entertainment Group, please go to cdsentertainmentgroup.com.
PRESS CONTACTS:
CJM Public Relations
Carole Morganti – CJMpr01@aol.com – 609-953-0570
Bryan Buttler – bryanbuttler@gmail.com – 609-902-0923
The Valley Forge Tourism & Convention Board (VFTCB) is a nonprofit, membership-based sales and marketing organization that actively promotes Valley Forge and Montgomery County, PA as a convention site and leisure visitor destination by encouraging patronage of its 500+ member hotels, restaurants, attractions, and services. The award-winning website links visitors, meeting planners, tour operators, and residents to a diverse portfolio of brands focused on reasons to visit the region.