VALLEY FORGE NATIONAL HISTORICAL PARK
Valley Forge is a name that every child learns in elementary school, but most people still don't know the story of what happened. Valley Forge National Historical Park was created to preserve our nation's history and tell the story of the Continental Army during the winter of 1777-78.
Through the years, the park has grown to be much more than historic site. 
*Consistent with CDC recommendations, people who are not fully vaccinated must continue to wear masks indoors and in crowded outdoor spaces. Masks are required for everyone on all forms of public transportation. Additional details are available at www.nps.gov/coronavirus. Before visiting, please check the park website to determine its operating status. Please recreate responsibly.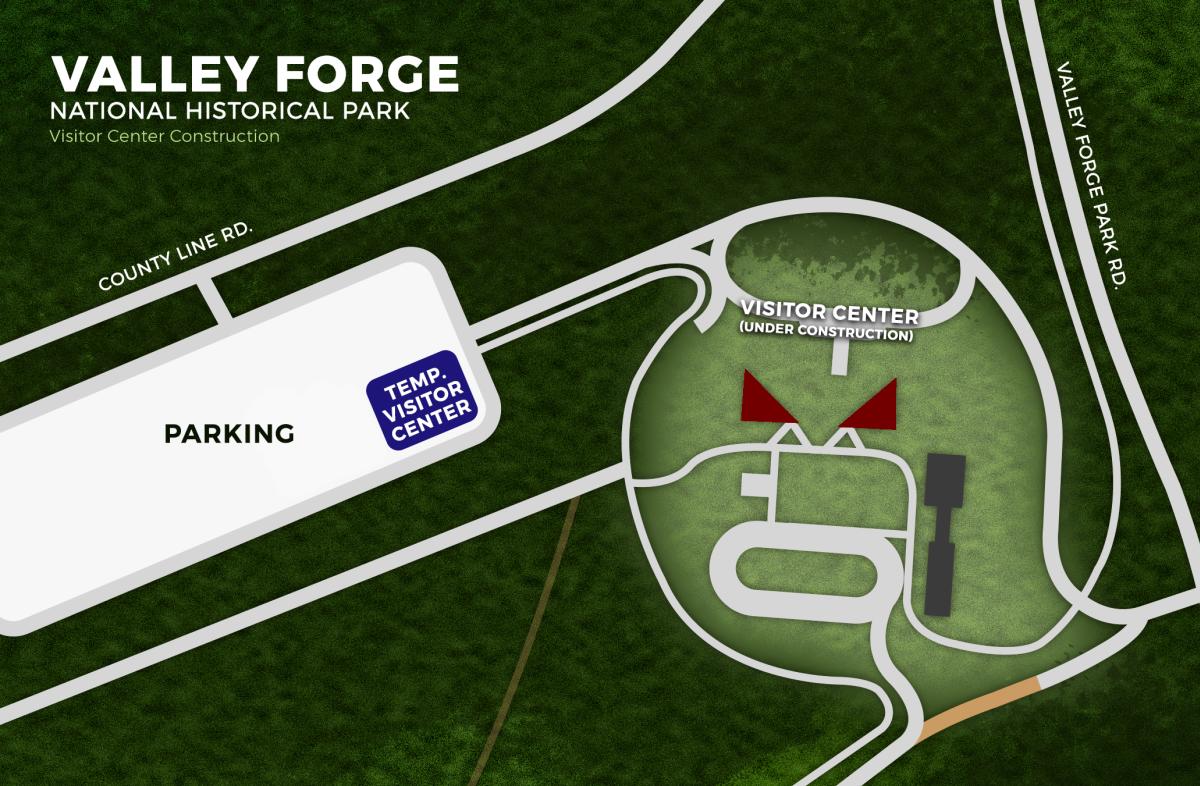 On December 14, 2018 the National Park Service opened a new 5,760 square-foot Visitor Center within Valley Forge National Historical Park.  The opening of this new, temporary facility will enable construction to begin on a $12 million renovation to the current Visitor Center (built 1976).  Visitor services, including The Encampment Store, the Valley Forge Tourism & Convention Board information desk, public tours and the park orientation film will continue uninterrupted in the new Visitor Center.  The new Visitor Center is located 800 feet from the current Visitor Center (1976).  
If you choose to visit, please park in designated spots. If a parking lot is busy, please find another legal place to park.
Vehicles parked illegally will be ticketed. Vehicles that block emergency vehicle access (such as on roads or in front of gates) will be towed, as they present a serious safety hazard.
Address: 1400 North Outer Line Drive King of Prussia, PA 19406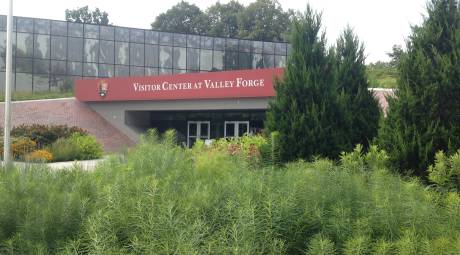 VIRTUAL VISITORS CENTER
This page will help you plan and guide your visit to Valley Forge during COVID-19. The information on this page is developed by Park Rangers to provide you with information similiar to what would be shared with you at the Visitor Center, which is currently closed.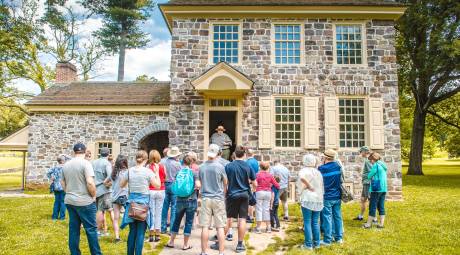 GROUP TOURS
Valley Forge National Historical Park is a true group destination. The park is popular with groups of all ages, from elementary school field trips and scout troop outings to motorcoach tours.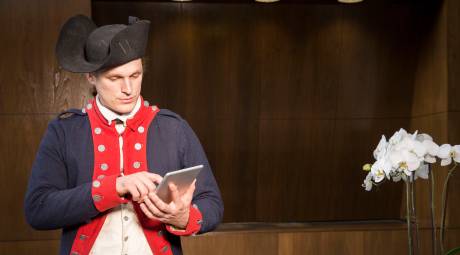 DIRECTIONS
Valley Forge National Historical Park is located just 18 miles west of Center City Philadelphia and is easily accessible from New York City, Washington, D.C., and Baltimore.
VALLEY FORGE PARK
UPCOMING EVENTS