The first weekend in March is here! This month's convergence of St. Patrick's Day and Easter/Passover has Montgomery County hopping. Lucky for us, it means plenty of reasons to get out and about this coming weekend.
Living History Demonstration - Valley Forge National Historical Park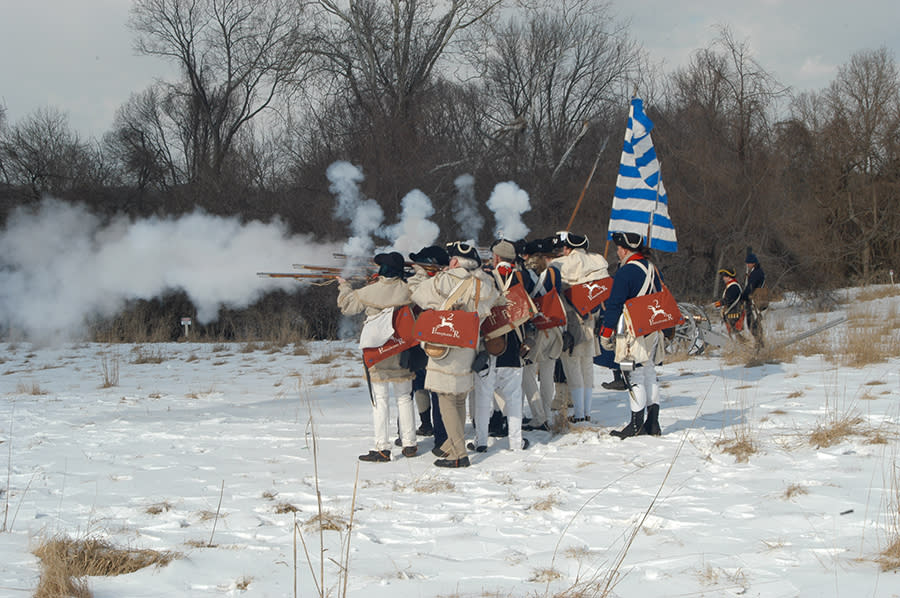 The full-force fire-power of the Second Pennsylvania Regiment booms through the silent hills of Valley Forge National Historical Park on March 5 at 11 a.m., 1 p.m. and 3 p.m. Historians will demonstrate both muskets and cannons, providing a live-and-in-person experience of Colonial battle. From 11 a.m. to noon, children can take part in the "Join the Continental Army" program, learning how to drill and maneuver like a true patriot. 
Driving Miss Daisy - Ambler 
The curtain on this spring production at Act II Playhouse rose March 1, but this Friday, Saturday and Sunday (March 4-6) signal the opening weekend of a month-long run. The story, which won a Pulitzer Prize and became an Oscar-winning film, is a warm-hearted, surprisingly funny look at an unlikely friendship that spans decades and overcomes prejudices. For a night of entertainment of a different kind, Act II presents the Great Girl Songs of the 60s on March 6 at 7 p.m.
RV Show - Greater Philadelphia Expo Center
 
The Expo Center's halls call to lovers of the great outdoors during the March 3-6 RV show. Among all the merchandise to browse, first-hand presentations provide an insider's view of travel to destinations such as Alaska and the adventurous Route 66.
Irish Dance Night - Glenside 
Glenside sets attendees' feet a'tapping with a March 4 party hosted by the Cummins School of Irish Dance. Live music is courtesy of the Shantys, and the night at the North Penn VFW Post (2519 Jenkintown Road) includes plenty of raffles, draft beer, wine, and food.
James and the Giant Peach - DCP Theatre
 
DCP Theatre ripens audiences' wild imaginations in the March production of James and the Giant Peach. After escaping from his horrible Aunts Spiker and Sponge, James embarks on a fantastical adventure across the ocean with Centipede, Earthworm, Spider, Ladybug, and the rest of his insect friends. Opening night is March 4, and the play continues to March 13.
Sapsucker Festival - John James Audubon Center at Mill Grove 
 With the calendar marching forward to spring, the sap is beginning to run in area trees. Which means an influx of sapsuckers to sample it. The John James Audubon Center at Mill Grove celebrates this yellow-bellied beauty and its sweet tooth March 5 from 9 a.m. to 2 p.m. The day starts with a pancake breakfast and includes tree-tapping demonstrations
Maple Sugar Magic - Green Lane Park 
 For the past 28 years, Green Lane Park has welcomed early spring by celebrating maple-sugar time. The sweet event on March 5 demonstrates the tree-tapping, boiling and evaporating that turn sap into syrup and candy. A few stories of olden-day "sugaring off" will be spun as well.
Colonial Consumers - Pottsgrove Manor 

The March 5 content at Pottsgrove Manor addresses a lesser-known topic: Women in economics in the late 18th and early 19th centuries. Turns out, they were heavily involved in balancing the economy of the homestead and keeping the kitchen responsibly supplied. This session addresses how.
The Muppets Make March 

The family friendly programs at the Bryn Mawr Film Institute take on a warm and fuzzy feel with a weekly matinee (11 a.m.) of Jim Henson's most creative creatures on the big screen. The March 5 screening is The Muppet Movie (1979).
Craft Fair - Upper Dublin 
Upper Dublin Parks & Recreation celebrates National Craft Month with a fair on March 5 from 10 a.m. to 3 p.m. As many as 35 local crafters display and sell their works of art inside the Upper Dublin Township Building, which means not even a spring shower will postpone it.
St. Patrick's Day Parade Grand Marshal Ball - Elmwood Park Zoo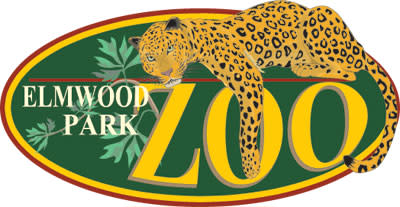 Conshohocken's mega-party for St. Patrick begins with this March 5 kickoff event at Elmwood Park Zoo. Entertainment includes the Irish Thunder Pipes & Drums Band and step dancers from The Coyle School of Irish Dance. Advance tickets can only be obtained by reserving them ahead of time (call 610.209.5964).
St. Patrick's Day Party - Schwenksville
The Ancient Order of Hibernians Montgomery County Division 6 is throwing a bash on March 5 at 7 p.m. at St. Mary's Parish Gym in Schwenksville. The $30 admission buys all attending leprechauns access to live music, beer, full Irish buffet, bagpipers, Irish dancers, DJ and raffles.
Duffy's Cut Memorial - Bala Cynwyd 
A more somber memorialization of Irish heritage is being hosted in Malvern on March 6 (2:30-4:30 p.m.). A ceremony at West Laurel Hill Cemetery, Bala Cynwyd, remembers the 57 immigrant railroad workers who died at Duffy's Cut in 1832. Michael and John Boyce of the band "Blackthorn" will perform their song, Sacred Ground.
Winds and Weather - Norristown Farm Park 
March is usually a windy month, a great time to investigate weather. Blow into the March 6 program at Norristown Farm Park and learn about cloud types, precipitation, wind direction and other parameters. The presenters will also be weaving in a tall tale or two about weather, coupled with an outside walk.
Oak Ridge Boys - Sellersville Theater
Lancaster County becomes Lancaster "Country" with the March 6 concert of The Oak Ridge Boys, with two toe-tappin' good-ol-boy shows (3 p.m. and 8 p.m.) at the Sellersville Theater. The band's string of 50 hits include the platinum chart topper "Elvira," plus the number ones "Bobbie Sue," "American Made," "It Takes A Little Rain," "I Guess It Never Hurts To Hurt Sometimes" and "Touch A Hand, Make A Friend." Tickets in advance are advised, as this appearance will likely sell out quickly.