May the Fourth. It's the opening of a Montgomery County weekend that's turning out to be as big as planet Tatooine. Hop aboard your speeder bike and enjoy a Friday-Saturday-Sunday that's more fun than karaoke night at Mos Eisley Cantina. 
The Miraculous Journey of Edward Tulane – People's Light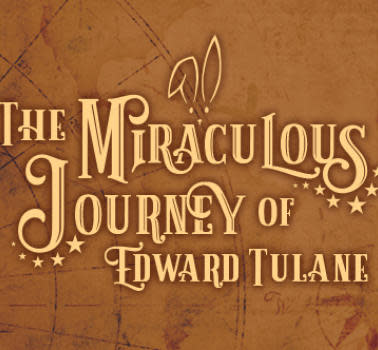 May 4-7
The production of The Miraculous Journey of Edward Tulane at People's Light represents its Philadelphia-area premiere, making it particularly appealing. From author Kate DiCamillo (Because of Winn Dixie, The Tale of Despereaux), the play involves the expansive journey of a very dignified china rabbit. The Chicago Sun Times reviewed it as follows: "…captivating for every age whether you happen to be accompanied by children or not."
Sisters of Swing – Montgomery Theater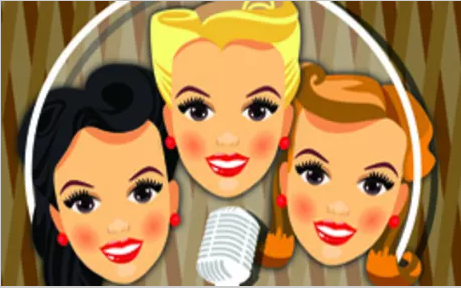 May 4-7
Patty, Maxine and Laverne Andrews were a singing sensation in the 1940s, selling more than 90 million records (nine of them gold). Their crossover appeal led to appearances on film, radio, stage shows and television. And their influence continues to be heard today, reinterpreted as R&B, jump blues and current techno-mixes. This music-packed retrospect at the Montgomery Theater tells the interwoven story of their career and their lives.
White – Theatre Horizon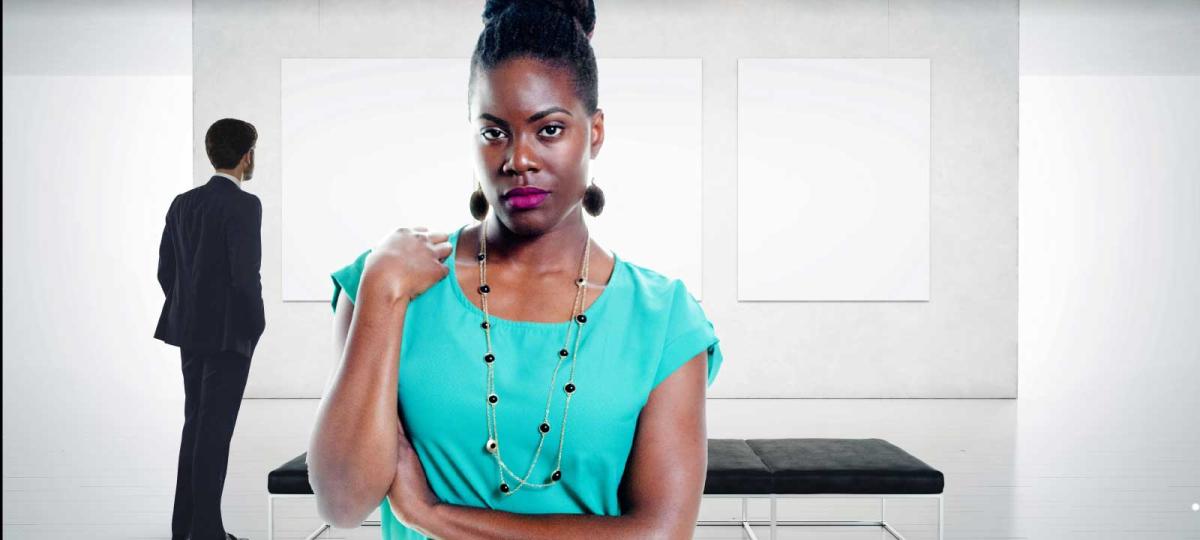 May 5-7
Gus is an artist. He's just not a famous artist. So when a major art museum puts out a call for "new perspectives," Gus – a white man – decides to seize his opportunity. He hires a black actress to present his work as her own, but as the actress gets more deeply into her role, Gus's scheme spirals out of his control. Award-winning Philadelphia playwright James Ijames challenges assumptions about race, gender, identity and art in this seriously funny new comedy at Theatre Horizon.
The Sisters Rosensweig – Playcrafters of Skippack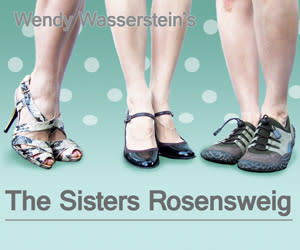 May 5-7
Wendy Wasserstein's story of what turns out to be a stressful midlife birthday party winds up being a tender comedy about love and acceptance. In the hands of the capable cast at Playcrafters of Skippack, this production will highlight the story of three uncommon women and their quest for love and fulfillment.
Jurassic Quest – Greater Philadelphia Expo Center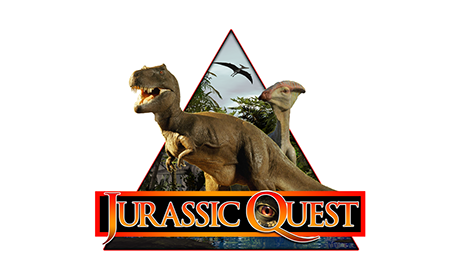 May 5-7
This family-centric event at the Greater Philadelphia Expo Center has a big footprint. More than 80 dinosaurs – rendered ultra-realistically and in life-size detail – roam through realistic backdrops and sets. Kids and parents can interact with them, learn their habits and behaviors and perhaps even hop on one for a ride. This is definitely a roarin' good time.
My Fair Lady – Methacton Community Theater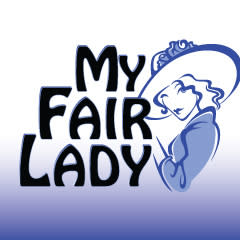 May 5-7
The original Broadway production of My Fair Lady may have opened in the 1950s, but the sweep of the story – its glorious music, witty script and razor-sharp lyrics – has enabled it to stand the test of time. A 2016 production in Australia, for example, was a smash hit, thanks, in part, to its direction by Julie Andrews, the first Eliza Doolittle. The MCT version, staged at the Shannondell Performing Arts Theater, retains the story's inherent romance, wit and poignancy.
Trail of the Jaguar Grand Opening – Elmwood Park Zoo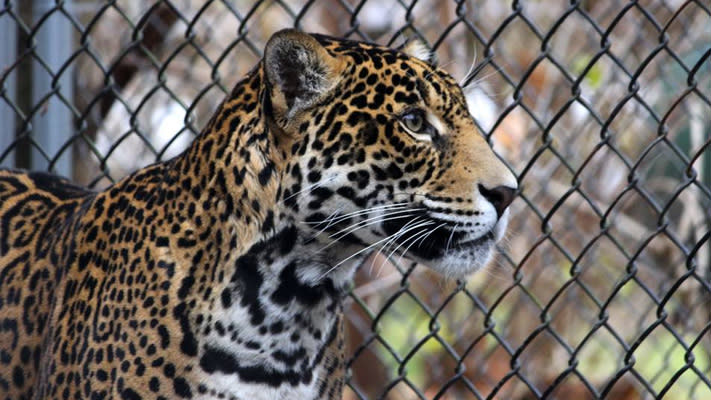 May 5
Designed by the same architects involved with Disney's Animal Kingdom, Trail of the Jaguar is Elmwood Park Zoo's most elaborate animal exhibit in its 90-year history. When we first profiled this attraction, it was still very much a work in progress, but wait until you see it now. Featuring numerous animal enclosures with indoor viewing areas, Trail of the Jaguar brings guests eye-to-eye with some of the world's most majestic predators. And although the cute-as-a-button jag cubs aren't in residence yet, they're coming soon.
Night Life – Peter Wentz Farmstead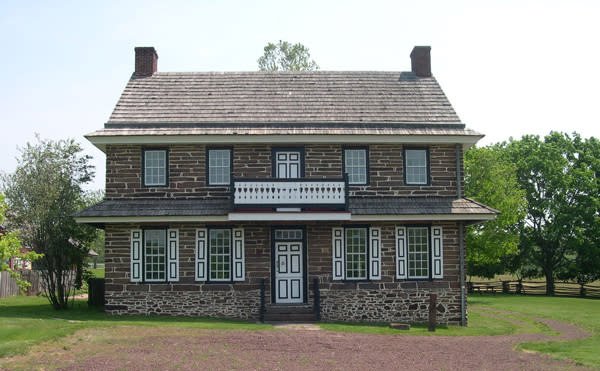 May 5
Nightfall on a farm in the 1700s saw the gradual wind-down of chores in the dwindling sunlight, with quieter activities taking over. This informational program at Peter Wentz Farmstead demonstrates how an agrarian family drew its day to a close. Attendees are asked to preregister by calling 610.584.5104.
First Friday, Cinco de Mayo Celebration – Skippack Village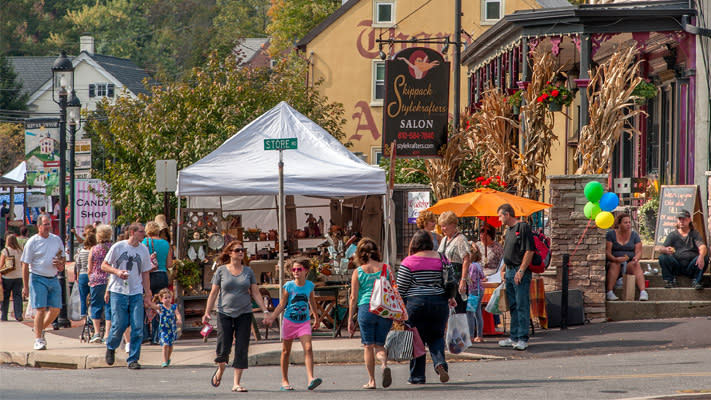 May 5
Skippack Village launches its 2017 First Friday season with a Cinco de Mayo-themed celebration. The village will be buzzing with activity, live music (with plenty of Latin sounds), refreshments and special promotions. Discover diverse art, theater, boutiques and some of the best dining in Montgomery County. 
Latin Dance Party – Stone & Key Cellars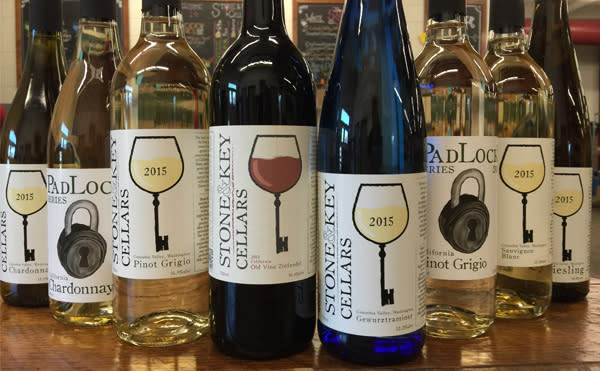 May 5
Montgomeryville's Stone & Key Cellars is throwing a Cinco de Mayo-themed dance party, and if you don't know the moves, they'll teach each syncopated step, starting at 6:30 p.m. After that, it's time for nonstop music, as well as a tequila barrel-aged cider release and bites to eat served food-truck style.
A Heartfelt Cinco de Mayo – Coyote Crossing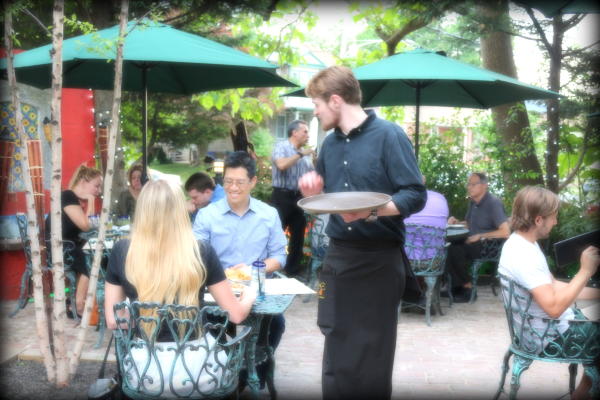 May 5
Coyote Crossing, one of Conshohocken's go-to destinations for authentic Mexican cuisine, is open all day to celebrate the fifth of May. Along with the signature drinks, dishes and appealing outdoor seating, the restaurant will be raffling off swag and gift cards. Proceeds are being donated to raise awareness for congenital heart defects in infants, through Beats for Bella.
Spring Concert – Audubon Symphony Orchestra

May 5
Audubon Symphony Orchestra
Springtime brings the sounds of the Audubon Symphony to life for a trio of presentations throughout the month. The May 5 seasonal debut performance is at St. Luke's United Church of Christ, Trappe. The VFTCB blog covered these gifted musicians back in 2014.
WWI Weekend – Freedoms Foundation at Valley Forge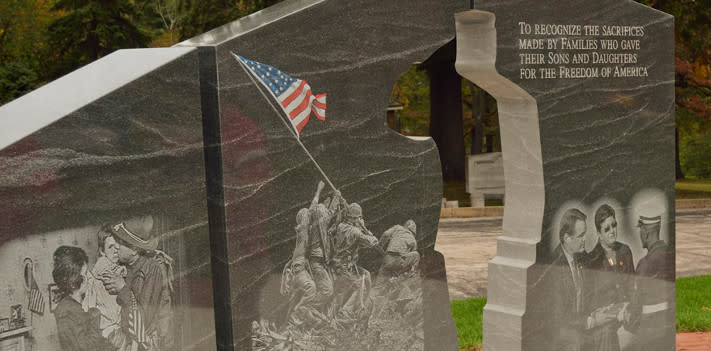 May 6-7
This is the seventh year for a WW2 Weekend of reenactments, music, history, patriotic displays and family but, but it's the first time the event is being held at the Freedoms Foundation at Valley Forge. The weekend event has proven so popular, it has outgrown its former locations. Admission is $12 for adults; $6 for kids; no charge for veterans. A swing dance Saturday night requires an additional $10, well worth it for the chance to boogie-woogie all night.
Morning Bird Walk – John James Audubon Center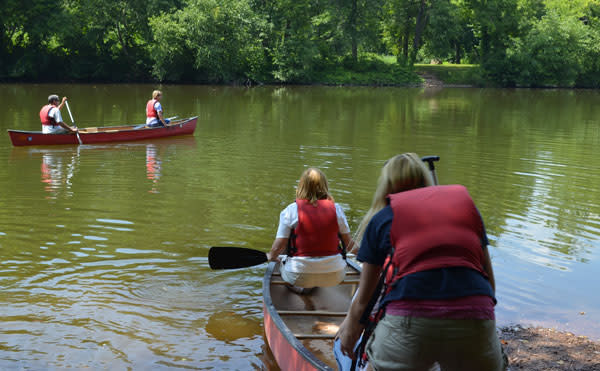 May 6
The John James Audubon Center at Mill Grove has just emerged from a major renovation; coupled with the center's springtime bird walks, a visit is an ideal way to spend a Saturday in May. The guided walks begin at 8 a.m. and trek across the creek, the meadows and the woods, spotting springtime friends in the sky. By the 10 a.m. finish time, the home/museum is open and welcoming visitors. To make it a full day, glide on the Perkiomen Creek in a canoe. Departures are at 1 p.m.
Muhlenberg Living History Days – Valley Forge National Historical Park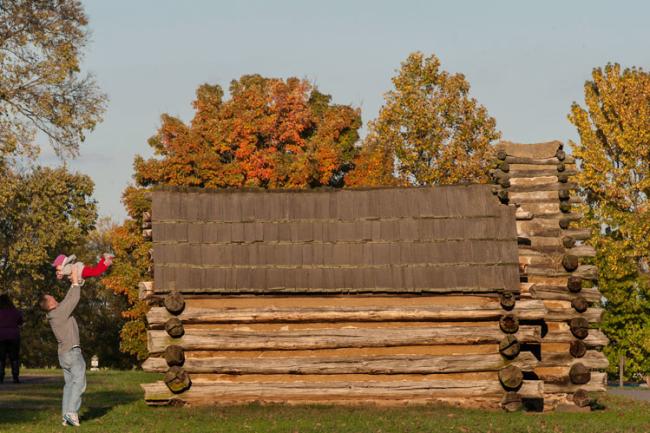 May 6
Join living history staff and volunteers at the Muhlenberg Brigade Huts at Valley Forge National Historical Park to experience camp life through interactive activities and special demonstration such as cooking and bread baking. This is a first-hand experience to gain an up-close and personal understanding about the experiences and hardships of the Revolutionary War, whose Montgomery County sites are linked in a series of online itineraries, Patriot Trails.
Annual Colonial Mayfair – Pottsgrove Manor
May 6
This springtime spree is one of the signature events of Pottsgrove Manor; if you've never experienced the joy of spinning around a colorful Maypole, this is the place to do it. The day of family-friendly activities also includes magic shows, a puppet theater, early-American crafts, living history demonstrations and crafts to browse and buy. Lunch/snacks are on sale onsite.
Hearts on Fire Bridal Expo – King of Prussia Mall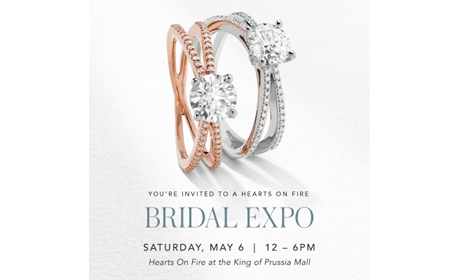 May 6
Attention, all springtime engaged couples. If you're looking at a Fall 2017 wedding (or a Winter 2018 one), it's time to get going on your plans. A crew of experts at King of Prussia Mall can help. The Hearts on Fire Bridal Expo revolves mainly around rings, but other wedding vendors will be on hand. Be sure to enter the raffle; one lucky winner is going to get a diamond band.
Annual WMGK DeBella Dog Walk – Green Lane Park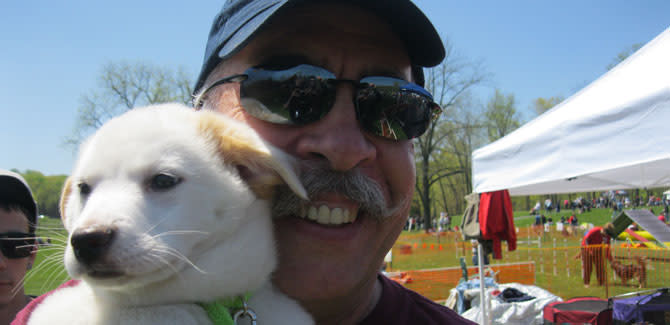 May 6
Attention all dog lovers! John DeBella and the entire WMGK staff returns to Green Lane Park for this annual canine celebration. It's a pooch party highlighting dog rescue organizations, vendors, demonstrations, food and music, all hosted by one of the area's most well-known radio personalities. We caught up with John prior to last year's event, and you can read the interview here.
Phoenixville Food Truck Festival – Bridge Street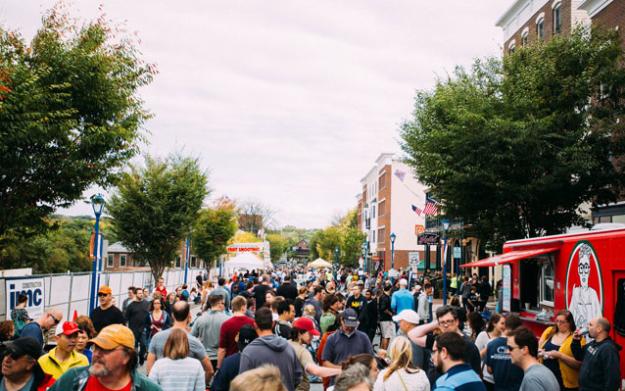 May 6
More than 30 food trucks will line Bridge Street, to the delight of fans of mobile menus, showing off culinary expertise in everything from steak to cupcakes. The event also includes a loop of movies at The Colonial Theatre and shuttle service to the various food hotspots.
Calligraphy Workshop – Mennonite Heritage Center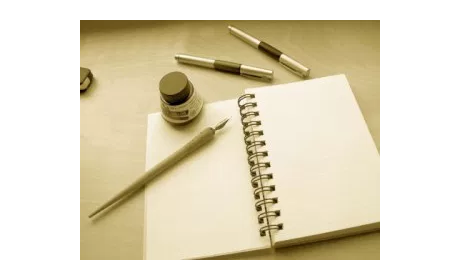 May 6
This workshop at the Mennonite Heritage Center focuses on learning the lowercase alphabet of Narrow Foundational, an elegant, legible font. Participants will be learning and practicing the tighter spacing between letters and between words when using this hand. Attendees should bring a quote they would like to work on – as well as a dose of creativity and the $18 fee to cover supplies.
Pottstown ArtsWalk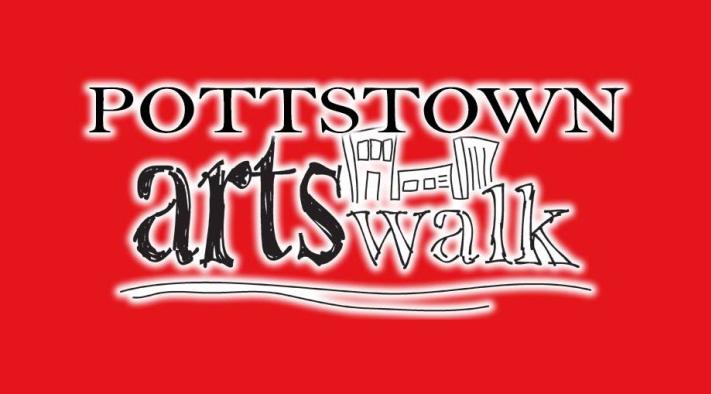 May 6
Pottstown-area arts and culture organizations, local businesses and restaurants are teaming up to create an amazing day of fun, food and entertainment. The Pottstown Downtown Improvement District Authority (PDIDA) is arranging nearly 20 businesses in a creative "pub crawl"-type experience. Attractions such as the Carousel at Pottstown and Steel River Playhouse will be present, and menu items from local favorites like Lily's Grill will be offered. The event is free, but preregistration is requested.
Science of Flight – Morris Arboretum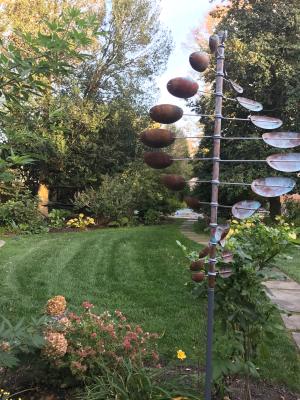 May 6
The picturesque Seven Arches Bridge at Morris Arboretum is the launching point for this fun exploration of aerodynamics and the science of flight. Join in with youthful aviators as they craft a squadron of paper airplanes and set them soaring. This event is fun, with plenty of education folded in.
Faerie Festival – Highlands Mansion and Garden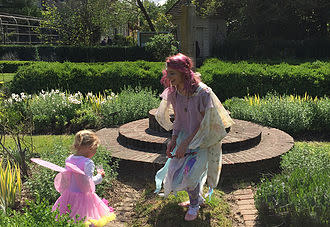 May 7
Kids aged 3-7 will be enchanted by the Highlands Mansion fairy-themed garden walk, music and dance. Children should arrive (accompanied by an adult) dressed to receive faerie wings and wand. They will build faerie houses, dress a faerie doll, help solve a faerie mystery and enjoy faerie refreshments. Reservations are requested by May 10.
Spring into Summer Theater Organ Concert – The Colonial Theatre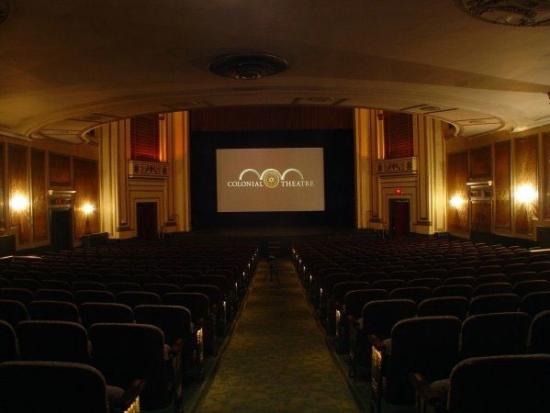 May 7
Organist Ken Double will climb aboard the mighty Wurlitzer organ at the Colonial Theatre for a 2 p.m. concert, joined by trumpeter Skip Stein. Given the size and versatility of the instrument, the audience will be lulled by passages of quiet reflection, then swept away by the sound of massive pipes and thundering pedal-work. Tickets are $15 at the door.
Fleetwood Mac/Steely Dan Tribute Bands – Ardmore Music Hall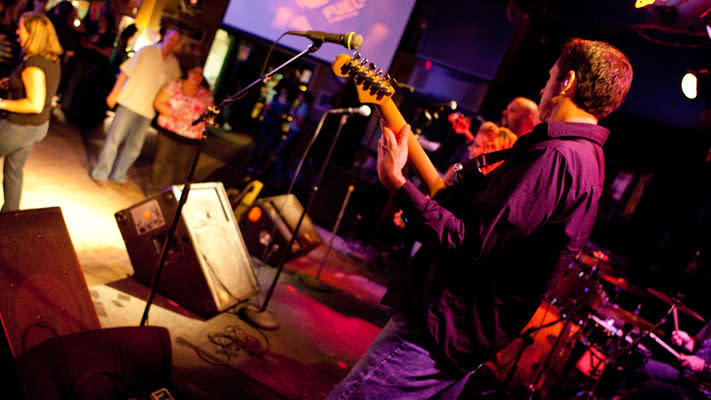 May 7
It's an amazing double-bill of 1970s classics at Ardmore Music Hall. Countdown to Ecstasy recreates the unique sound of Steely Dan, and Rumorz brings back the music of Fleetwood Mac. Both groups exhibit the musicianship, stagecraft and energy necessary to convince audiences that they're the real deal.
Secret Valley Expedition – Colebrookdale Railroad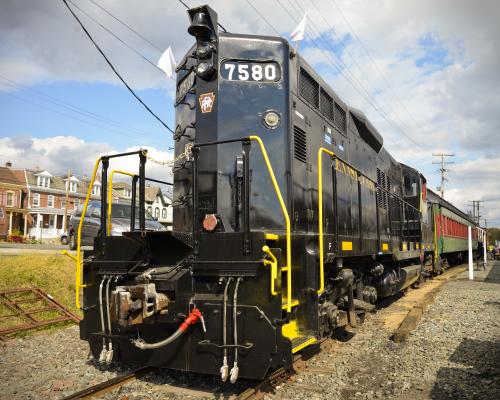 May 7
As Montgomery County's trees and bushes continue to take on their summer greenery, the railway connecting Boyertown and Pottstown is becoming increasingly alluring. The best way to experience this historic four-mile journey is with a ride on the lovingly restored Colebrookdale Railroad. Tickets to the 11 a.m. departure on Sunday include brunch.
Twelfth Night – Ambler Theater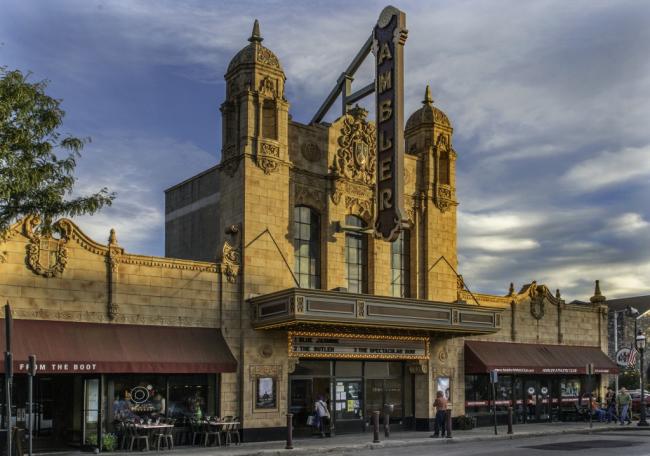 May 7
One of Shakespeare's most popular screwball comedies, Twelfth Night, has garnered universal praise for its onstage treatment by director Simon Godwin and the cast and crew at the National Theater, London.  Montgomery County audiences, however, don't have to cross the pond to see it, thanks to this live-streaming presentation on the big screen of the Ambler Theater.
With so much to do, you may want to force yourself to take a break, especially before things reach the point where you find yourself uttering the phrase, "I have a bad feeling about this." Zip into one of our Montgomery County hotels and drift peacefully off to sleep under a tri-moonlit sky.