For Joseph Thomas, Valley Forge National Historical Park was a quiet, peaceful place. His happy place. In fact, he called it his "church."
It was where Joe could go to think and reflect. Where he started walking to get healthy. Where he turned into a runner and trained for marathons. Where he proposed to his wife.
And, after he passed away suddenly in October 2017 at age 81, Valley Forge Park is now where his wife, Theresa, goes to feel closer to him.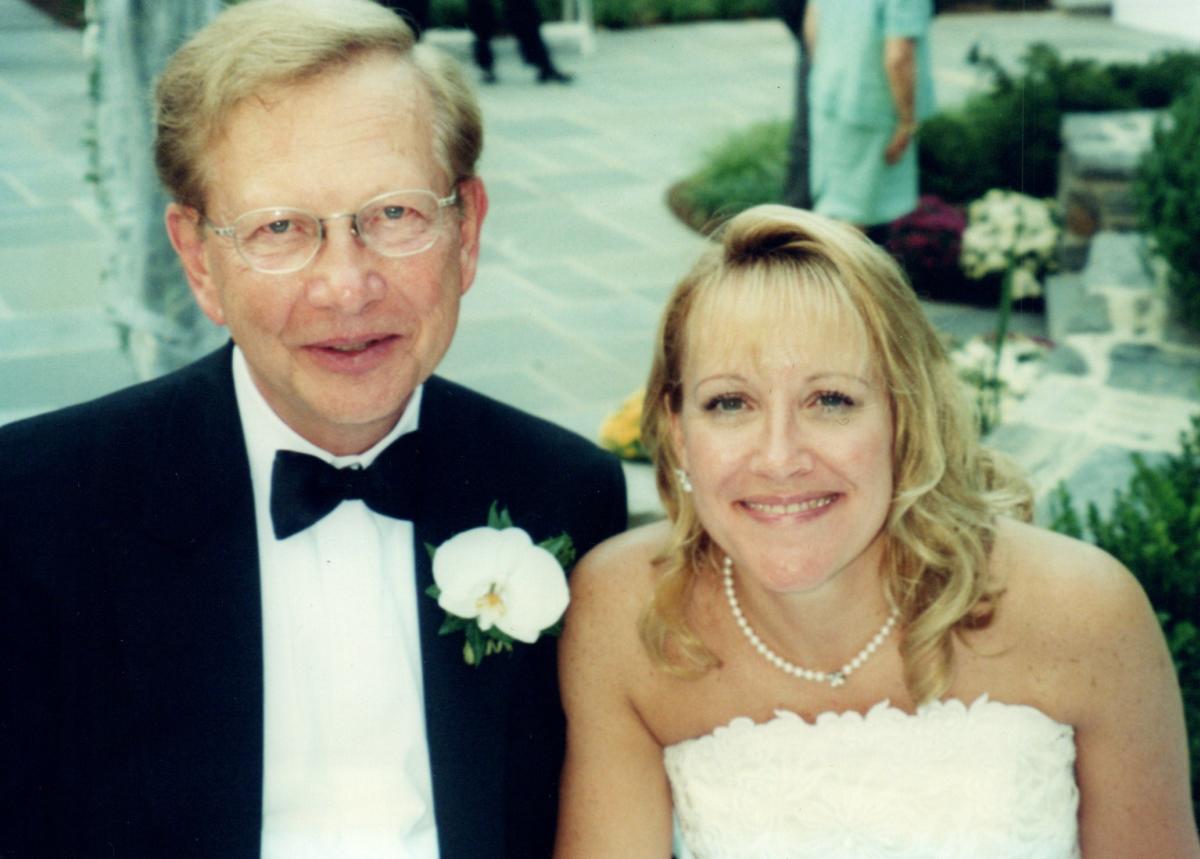 That's why she and her family are running, and walking, in the Valley Forge Revolutionary 5-Mile Run on April 28. They're encouraging anyone who knew Joe to join their team in honoring him.
"I still feel like he's there with me," said Theresa. "Joe was totally a one-of-a-kind guy, and I miss him so much. He was my soulmate, the love of my life. My business partner, and friend. We traveled the world together. He approached everything in life with zeal and a love of learning. He was always kind. I was so proud of him. He always made things about other people, not himself. He'd be embarrassed that we're doing this for him. But, he can't stop people from saying wonderful things about him. Everyone loved him."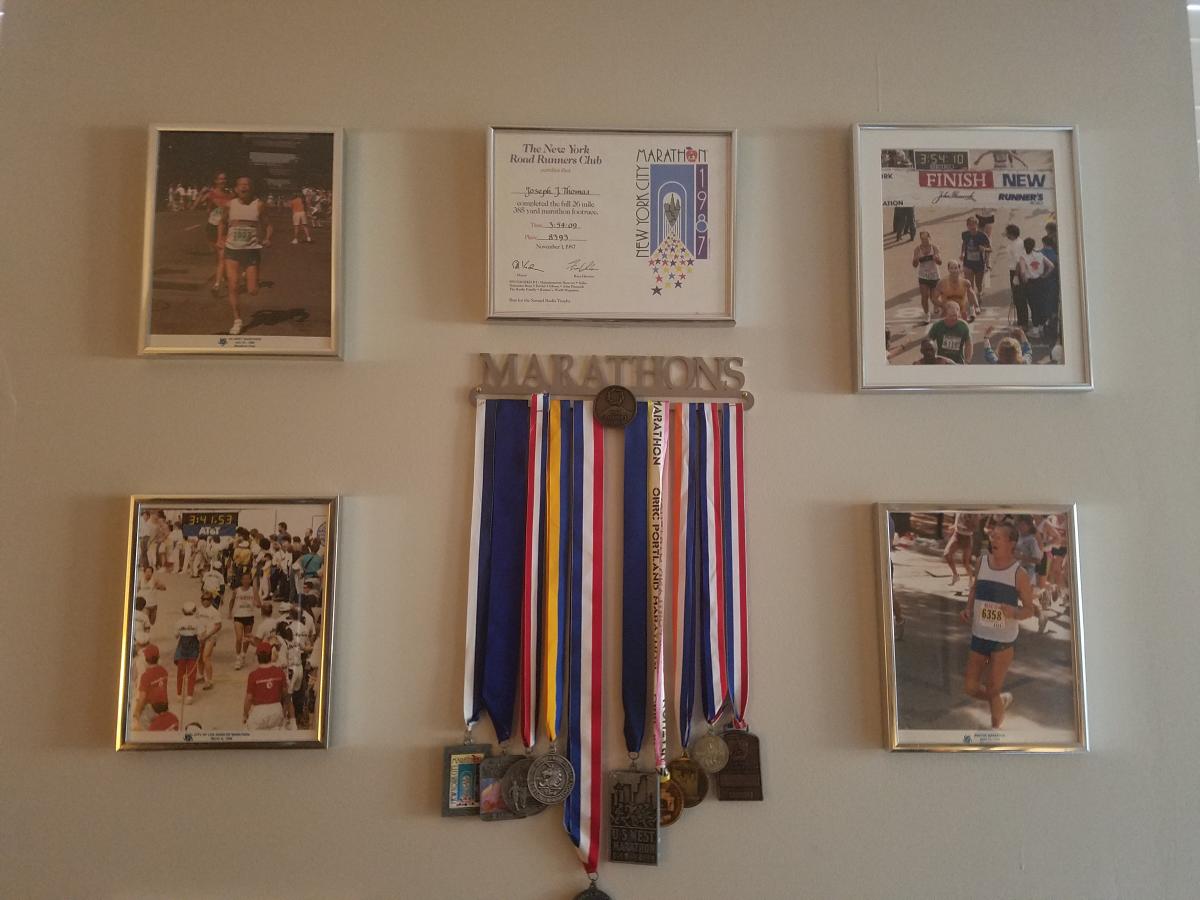 Born in Brooklyn, New York, Joe started walking the five-mile loop at the park daily in November 1985. By March 1986, he lost 50 pounds. That inspired his self-described "running chapter." He ran with a group on Sunday mornings and almost every other day, no matter the season. By age 51, he became a marathoner, using Valley Forge Park as his training grounds, eventually running 11 marathons, including New York and Boston.
He encouraged, and coached, his wife's running, supporting her on the path with a water, and a kiss.
So, Theresa sold their home in Wexford Plantation on Hilton Head Island in South Carolina to live near Joe's happy place in the park. He's also survived by children, stepchildren, grandchildren, and even a greatgrandchild.
A graduate chemical engineer and licensed professional engineer in the state of New Jersey, Joe was the inventor of 16 U.S. Patents, and a successful entrepreneur, founding two medical device companies: Access Devices in Bristol and Thomas Medical Products in Malvern, both now sold.
"He was so strong and determined," Theresa said. "He had an impact. He gave people jobs and helped make their lives better for them and their families. The park was where he could work through a problem in business, or life, while running."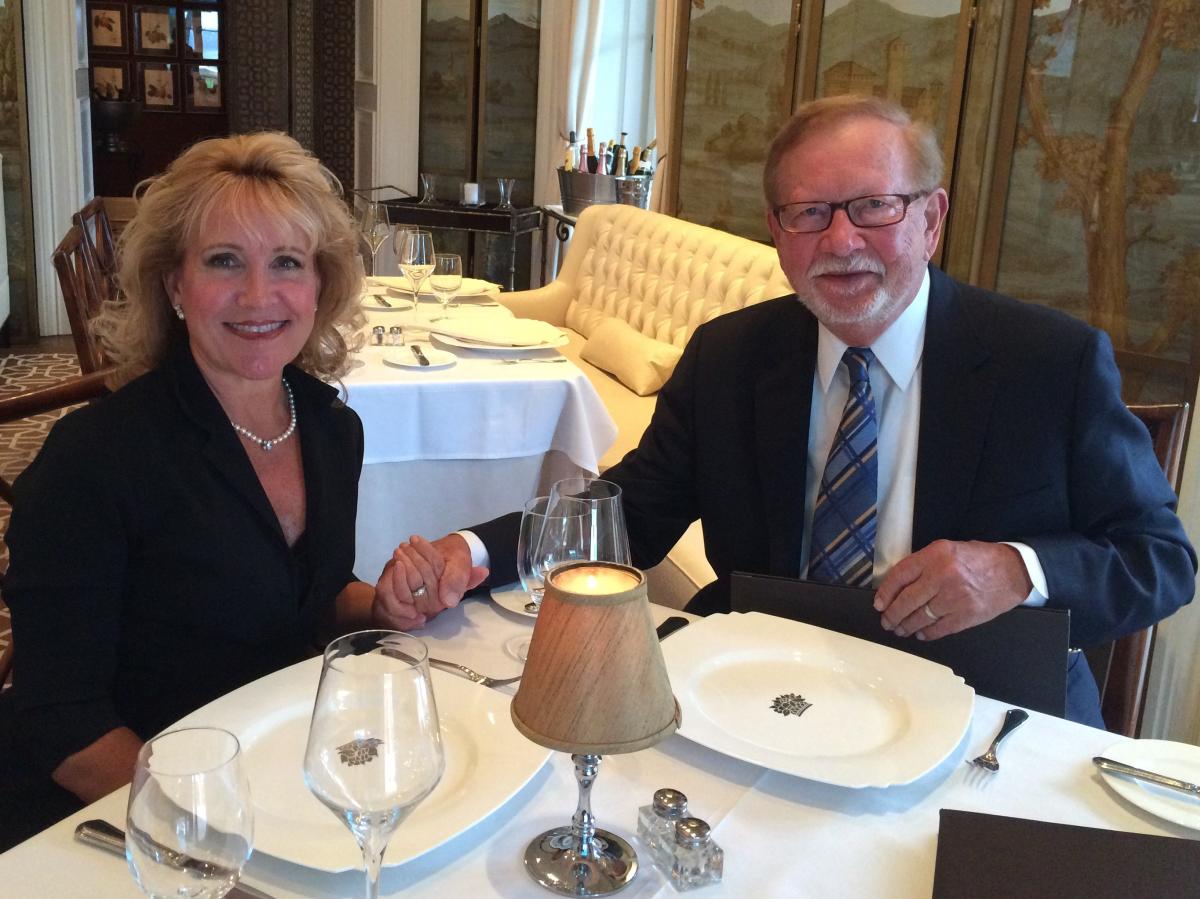 A man of many talents beyond science, Joe was a musician, playing the accordion, bass, piano, and organ. He was also a model railroader, keeper of bees and canaries, and orchid grower.
And, Theresa knows, Joe will once again be her supporter when she needs it most.
"He will be smiling down and cheering us on from heaven," she said.