In the course of compiling this weekly blog, I have been lucky enough over the years to do many things that made my heart pound:
The topic for this story - apropos for the eve of April Fool's Day - may involve the most bravery I have yet been asked to muster as a blogger.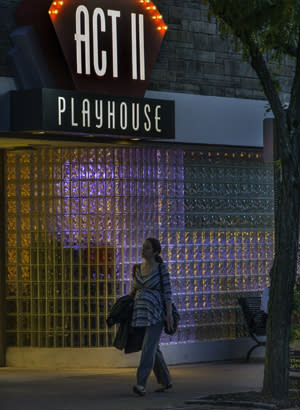 I am currently enrolled in a six-week stand-up comedy class at Act II Playhouse, designed to help participants unleash their inner funny. The "final exam" is an actual stand-up performance, during which I and my fellow "comedians" (I use the term very loosely) will take to the stage.
Our professor of puns is Michael Donovan, who launched his own stand-up career at the tender age of 14.
"I was a huge fan of George Carlin," Donovan says. "And I finally got the chance to meet him while in Las Vegas with my mother on vacation. I called his room; it was as simple as that. Carlin was on another line, but his assistant asked if she could take a message. I told him a 'Michael Donovan' was calling, and I guess the name was so generic, she thought that George must know me from somewhere."
Carlin called back, and an informal friendship blossomed. The veteran offered the young comic several pointers, including a critical review of his material. He also ghostwrote a letter of recommendation to get Donovan into LaSalle University. "I wrote it; he signed it," remembers Donovan.
The two maintained contact over the years. The skills that passed from mentor to student are now passing again, with the one-time student serving as instructor. His own standup career takes a backseat to other priorities, namely a wife and three-year-old son, as well as a full-time position with a local nonprofit, Melmark, a human service agency that serves individuals with intellectual disabilities. But Donovan keeps his material close at hand, ready for an offhand gig.
"I can't teach someone how to be funny," Donovan admits. "But what I can do - and what I do do - is provide them a framework in which they can string together material so that it works."
I am one of ten wannabe-comics enrolled at Act II. The participants range from teenagers to those in their 70s, each with a different reason for seeking pointers on punchlines.
Richard is a retiree who, after 55 years as a jewelry sales representative, has collected a trove of one-liners. He's looking for an outlet to present them. John is prepping for his son's wedding, where he wants to give a comedic twist to the traditional toast. Sean, one of the teens, had the class recommended by his school to help him emerge somewhat from his shell. Stephanie is interested in an outlet for her savvy viewpoint to living in Philadelphia, sharpened by her time in New York City. Grace is virtually swelling with potential material: She is pregnant with her first child and due in May.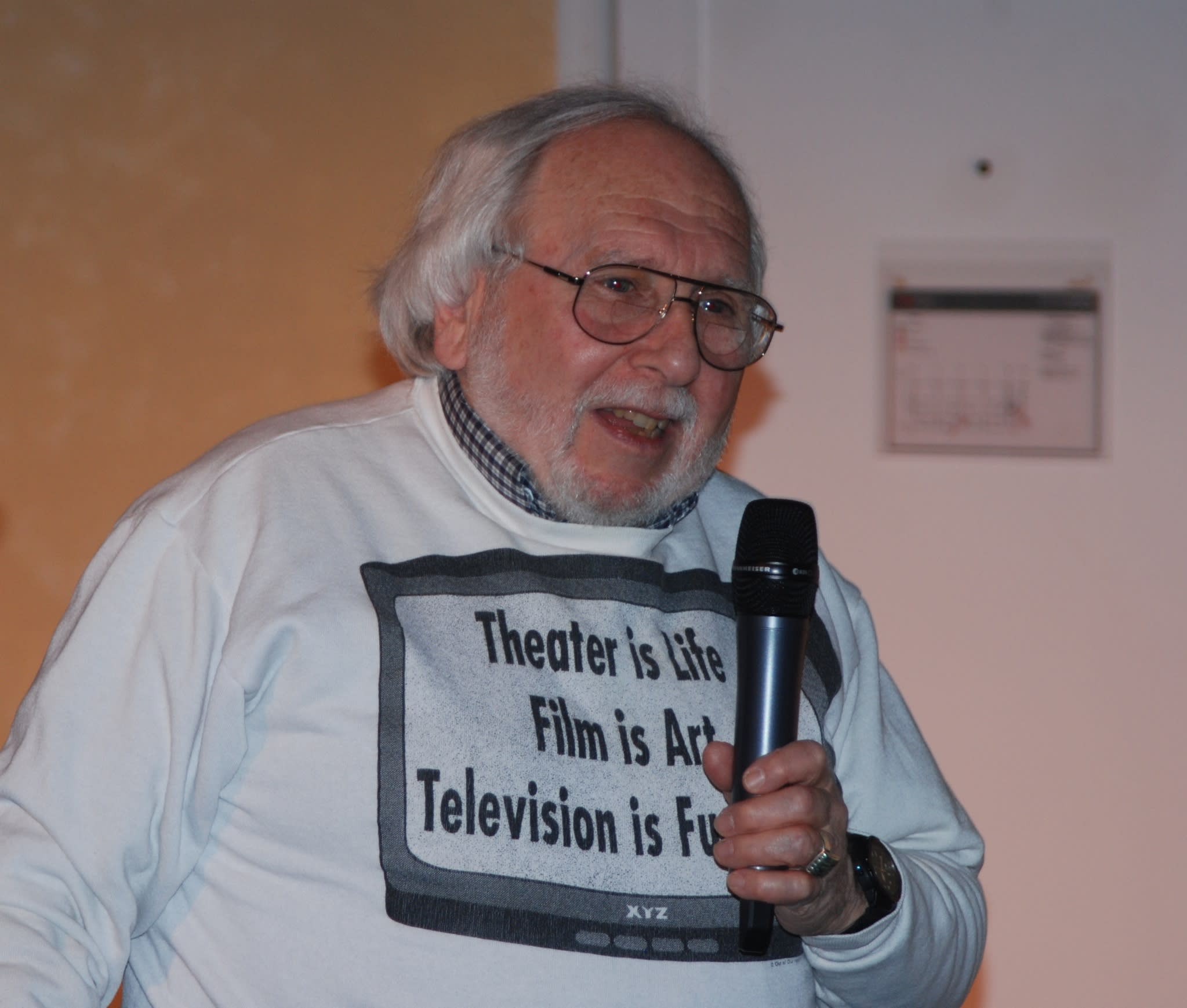 Donovan starts with the basics, having us watch several masters via YouTube and analyzing their styles. We learn the rhythm of a routine: set-up, punch! set-up, punch!
Then, it's all about the writing. Donovan presents a series of open-ended statements: I hate... I worry about... I am frustrated about... We are asked to write diligently - no editing, no stopping - for a period of time, just letting one thought tumble out after another.
The result is a viewpoint, an attitude, a series of opinions. All of which can then be fashioned into material.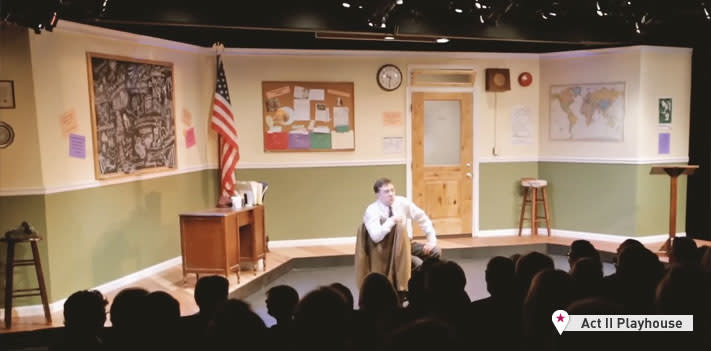 The building blocks of a set are then stacked atop one another: An opening (often made up of self-deprecating humor), a series of topics (using the set-up, punch format) and a close. We also discuss variations, such as in-depth storytelling, political humor and specialty material like comic-magic and impressions.
By week three, we are testing our material on each other.
Richard riffs on the challenge of being a 70-something bachelor, married and divorced three times. "I need to keep this clean," he says. "My daughter will be in the audience. She's 55."
Obie O'Brien, also in his 70s, waxes comedic about the afterlife and what it might hold for him.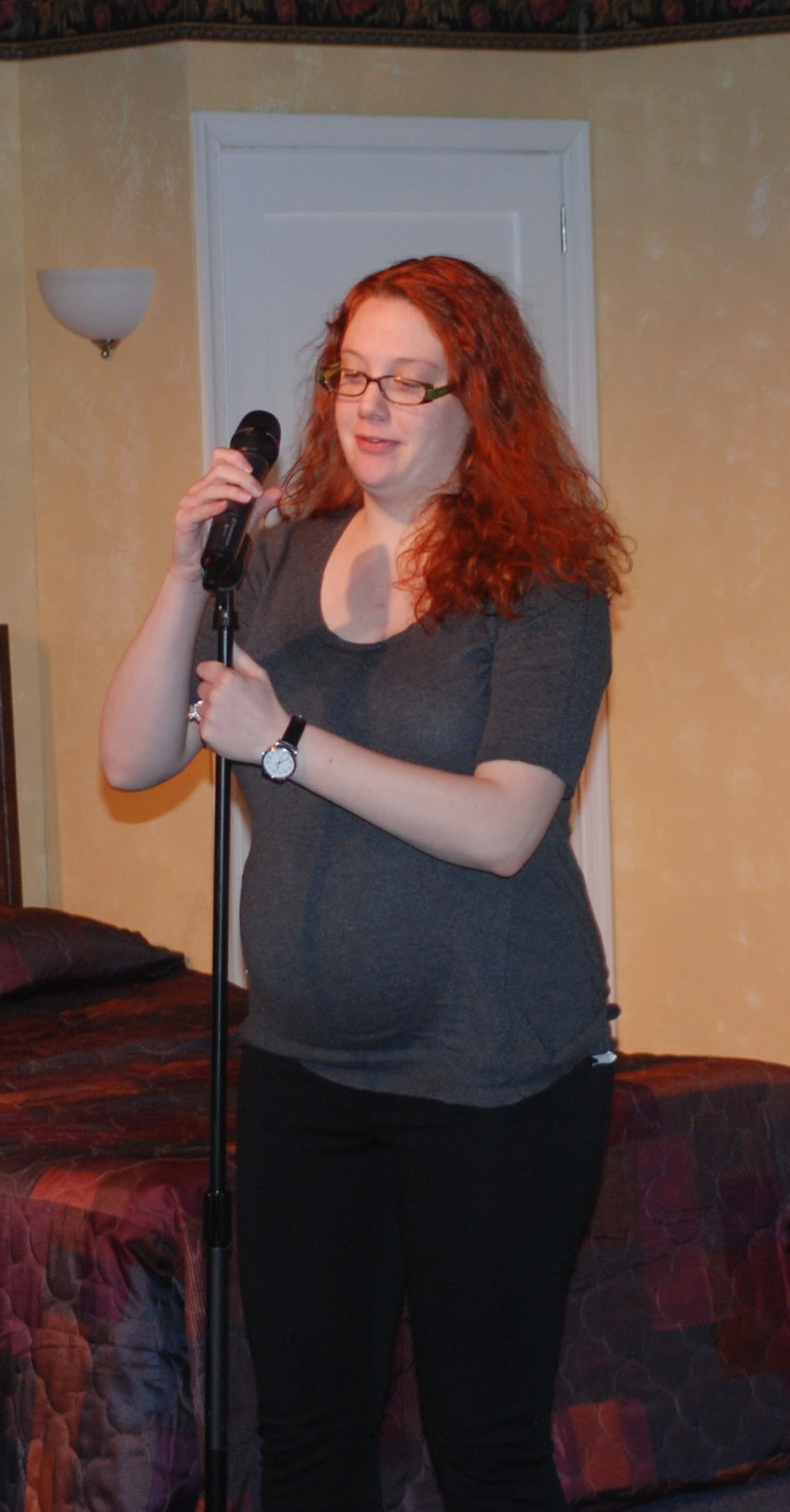 Grace takes a wry stance on her obvious pregnancy: "I look like I've ingested a fertilized Cadbury egg."
In my opening, I draw attention to my shaven head: "I was a little late getting here. I wanted to get my hair 'just right.'"
Some gags work; others don't. Donovan offers advice and guidance. "Trim your set-up," he advises several of us. "There's no reason to not just get right to the meat of it."
Donovan's role is to guide each of us to "a tight five," meaning five solid minutes of sure-fire material, delivered successfully. The resulting evening of comedy at Act II may not put all of us on the road to fame and fortune. But it should provide an entertaining evening for an audience (mostly family, friends and colleagues, but the general public is welcome) who attend.
Hospitality-themed comedies have made movie audiences chuckle for years, from Jerry Lewis in The Bellboy to National Lampoon's Vacation to the sophisticated writing of Neil Simon in Plaza Suite and California Suite. But finding the right room for your stay is no laughing matter. Our website has detailed information on the best accommodations throughout Montgomery County. And we're not kiddin'.