*UPDATE: We are sad (and hungry) to report that Menu123 is no longer delivering in the Montgomery County area*

As is the case with many great ideas, Menu123 in Blue Bell began with a simple question: Why is it possible to get a pizza delivered but not lobster?
The existing disconnect between the broad spectrum of available cuisine and a convenient way to get menu items to consumers helped form the business plan of Menu123.
Proof-of-concept was handled in one of the world's most active dining markets, New York City, where deliverers traveled primarily by bicycle.
By late 2015, Menu123 was ready to expand markets and came to Blue Bell. The vastness of Montgomery County required the substitution of cars for bikes, but the company's mission statement remained intact.
Whenever, Wherever, Delivered to Your Door.
Growth over the past six months has been impressive. Early on, orders came in only through the Menu123 website. Now, however, customers choose meals by app. And the number of participating restaurants has grown to more than 1,200.
Mike Isakov is Operations Manager with more than two years' experience in the market. Despite his managerial role, he's not above hopping into his car and handling a few deliveries himself.
As we chat, his phone vibrates with lunch orders. He suggests a ride-along, and I accept.
In a matter of moments, we're heading to El Limon in Ambler to pick up an order of a burrito and nachos. The destination? An apartment in North Wales.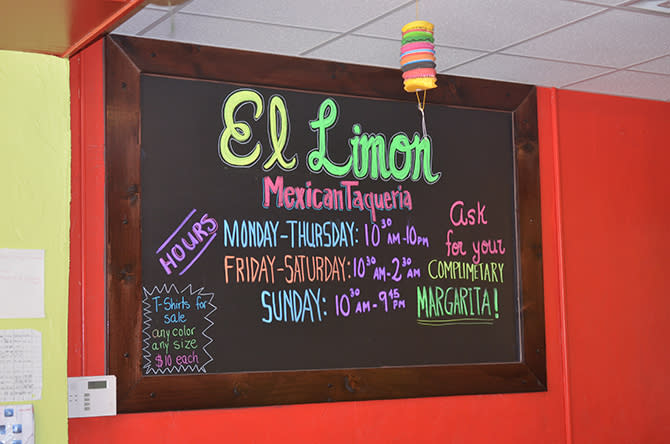 Menu123 drivers are equipped with two carry bags to ensure that dishes are delivered just as restaurants create them. A hot bag and a cold bag maintain proper temperature while in transit. And extreme care is used when handling the bags, in order to maintain the chef's original eye appeal.
"I have culinary training myself," Isakov says. "I know how important it is for a dish to both look good and taste good."
As we thread our way through midday traffic, I learn more about the scope of Menu123's business. "There's not a lot we say no to," Isakov comments. "We're errand-runners: We pick up prescriptions for seniors. We serve corporate customers who want catering for employees. We even run a courier service for the restaurants we represent. We'll pick up plates, cups, whatever - even an extra pound of meat or grocery deliveries."
Isakov cites two of his more unusual pickups.
One was a delivery of 100 helium balloons. "It was a busy Saturday," he says, "but we got right on it. That one required an SUV to fit them all without breaking."
The other was the rescue of a colleague who had run out of gas.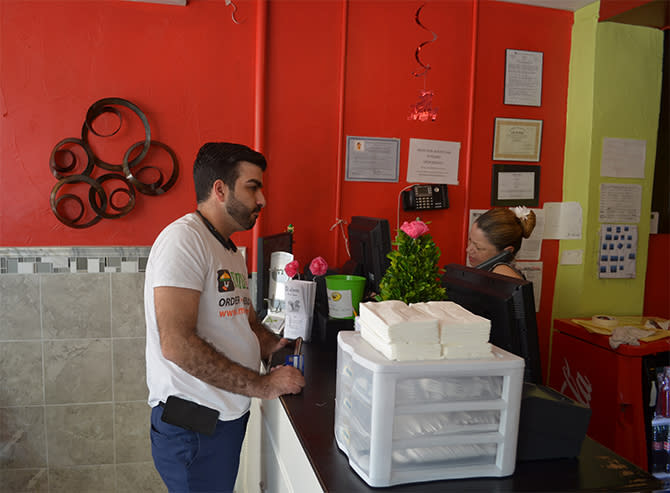 By this time, we are at the counter in El Limon, picking up food. Isakov asks about sauces and extras and walks away with a bag that not only contains the requested lunch but also plastic utensils and extra napkins.
As we walk back to his car, he calls the client and offers additional service. "Do you need anything to drink? Iced tea or something else from Wawa?"
The request is declined.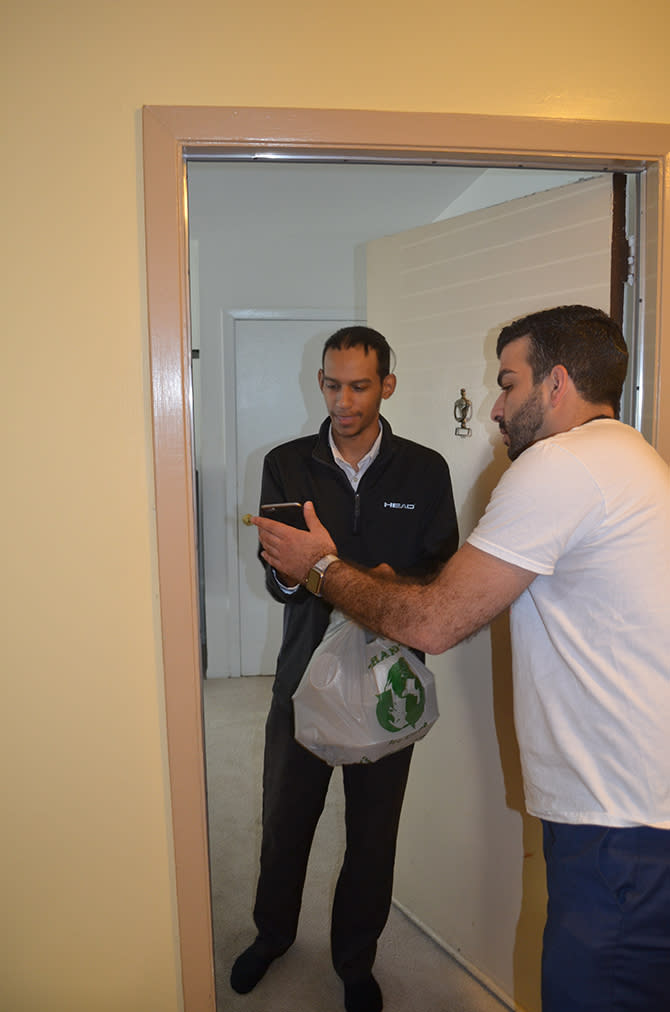 "We should be there in 10 minutes or so," Isakov responds.

I ask about the wide range of restaurants that participate in Menu123.

"We include everything from counter service to fine dining," he answers. "We have customers who ask for steak from a place like Bridget's in Ambler and then want Chick-fil-A for their kids. We'll swing by both places and satisfy everybody."

By this time we are very close to our final destination. Isakov uses a red traffic light to send our customer one last text, letting him know that lunch will be arriving very soon.

A few turns later, we're knocking at the front door.

Isakov hands over the bags, bids his customer a good day and jumps back in his car.

From there, it's a zip back to Blue Bell, where the process starts all over again.