April weekends in Montgomery County are ones of transitions, as winter continues to retreat and extended daylight in the evenings opens more opportunities to explore and experience. Get out and enjoy, and be sure to share your adventures in pictures and posts using #MakeItMontco.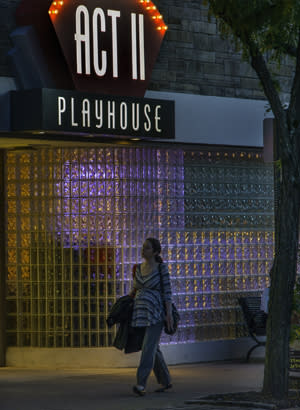 Weather patterns this time of year are very conducive to rainbows, but spotting one can be difficult to time correctly. Take if from us, though, the full array of ROY G BIV pigments will be prominent at Act II Playhouse, during the production of Rainbowtown. This 45-minute musical romp is perfect for kids from 3-8, with plenty of giggly action, interactive play and imaginative staging. Rainbowtown runs April 11-19, with shows at 11 a.m. and 3 p.m. The MetroKids Momspeak blog called it: "Not only pure entertainment but also a cool learning experience, too!"
The Wissahickon Valley Watershed Association is holding a "Serve the Preserve" community service day on April 11 at the Pizek Preserve. This 33-acre floodplain forest on the banks of the Sandy Run in Oreland is in need of volunteers to remove invasive plant species and replace them with trees and shrubs along the creek. The spring timing gives the plants time to root and gain stability. Instructions on exactly what to do are included in the morning's work, which also features a snack. The plantings supply food sources for local wildlife and insect populations that live and reproduce in the habitat.  The event starts at 9 a.m. and continues until the work is done, usually around noon. Please wear sturdy shoes for digging, and bring a shovel and gloves if you have them.
A nickel doesn't buy much anymore, but at the Boyertown Museum of Historic Vehicles' Diner Day, April 11, it's enough to get a cup of coffee in an authentic 1930s roadside diner. The cost of a slice of pie has also been rolled back - to a mere quarter. The retro charm of Diner Day is only part of the admission price, which also enables visitors to view Montgomery County-centric automotive history in all its varied forms, from horse-drawn to record-speed-setting motorcycles. The Boyertown Museum of Historic Vehicles was recently profiled in a past posting to The Pursuit blog.
The snowy, rainy winter has at least meant good things for our local waterways, making the April 12 Paddle the Perkiomen outing especially exciting. This full day on the creek is being led by Take It Outdoor Adventurers, directing paddlers on a nine-mile trek that also includes a bite and a brew. Kayakers should meet at 10 a.m. at the Collegeville Wegmans, ready to load their boats into the vans and trailers and head to the put-in spot. A change of clothing (no cotton, please) in a plastic, sealable bag is required; snacks and other amenities can be brought if desired. The cost ($45 if you have your own kayak; $75 if you're renting one) covers transportation and guides. Registration is required.
King of Prussia Mall is a mecca for fashionistas, but on April 12, the foodies take over. The annual Taste of the Suburbs spread, sponsored by the King of Prussia Rotary Club, gives more than 30 of the area's top restaurants, wineries and micro-breweries the chance to tempt your taste buds. The result is not only sated appetites but also support for the international, national and local community programs that benefit from the proceeds. Tickets can be purchased here.
Cap off your stellar weekend with an overnight (or two!) in one of Montgomery County's fine hotels, inns or B&Bs. Our website is full of suggestions. Interested in a unique dining experience while you're out and about? Take in the Colonial charm of a meal at the Black Powder Tavern.