OUTDOOR SUMMER CONCERTS
Valley Forge & Montgomery County, PA
Montgomery County is a hotbed for live music year-round, and during the summer months, the party heads outside with a full outdoor summer concert schedule. Montco's outdoor concert season is highlighted by the Philadelphia Folk Festival, the longest continually run outdoor music festival in North America. This three-day celebration of folk music that is now in its 58th year.
But there is great live music throughout the summer. Check out our list below and make plans to catch a show during your #MakeItMontco getaway.
FEATURED EVENT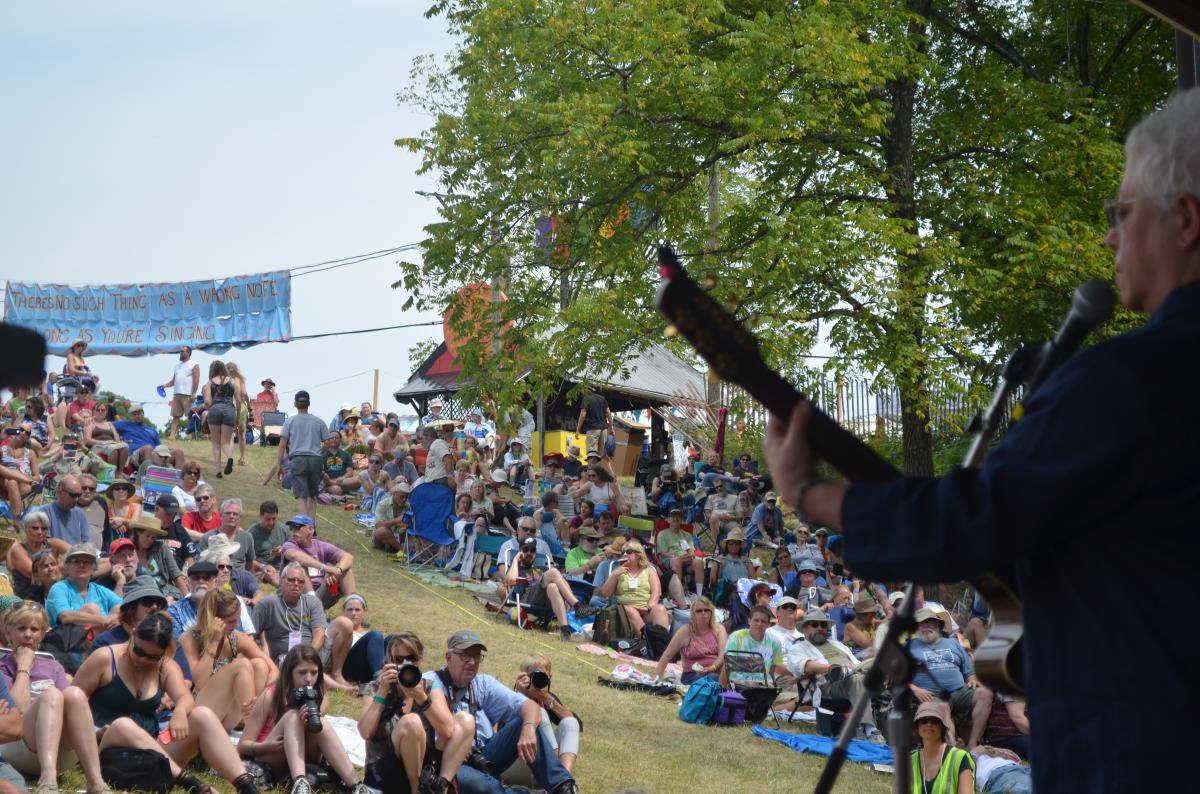 PHILADELPHIA FOLK FESTIVAL
August 15 - 18
Old Pool Farm, Upper Salford Township
The annual Philadelphia Folk Festival, presented by the Philadelphia Folksong Society, is the longest, continuously running outdoor music fest in North America. "Fest" brings some of the leading names in folk music to Montgomery County for three days each August. This year's headline performers include David Crosby & Friends, Margo Price, The Mavericks, and Preservation Hall Jazz Band.
FEATURED EVENT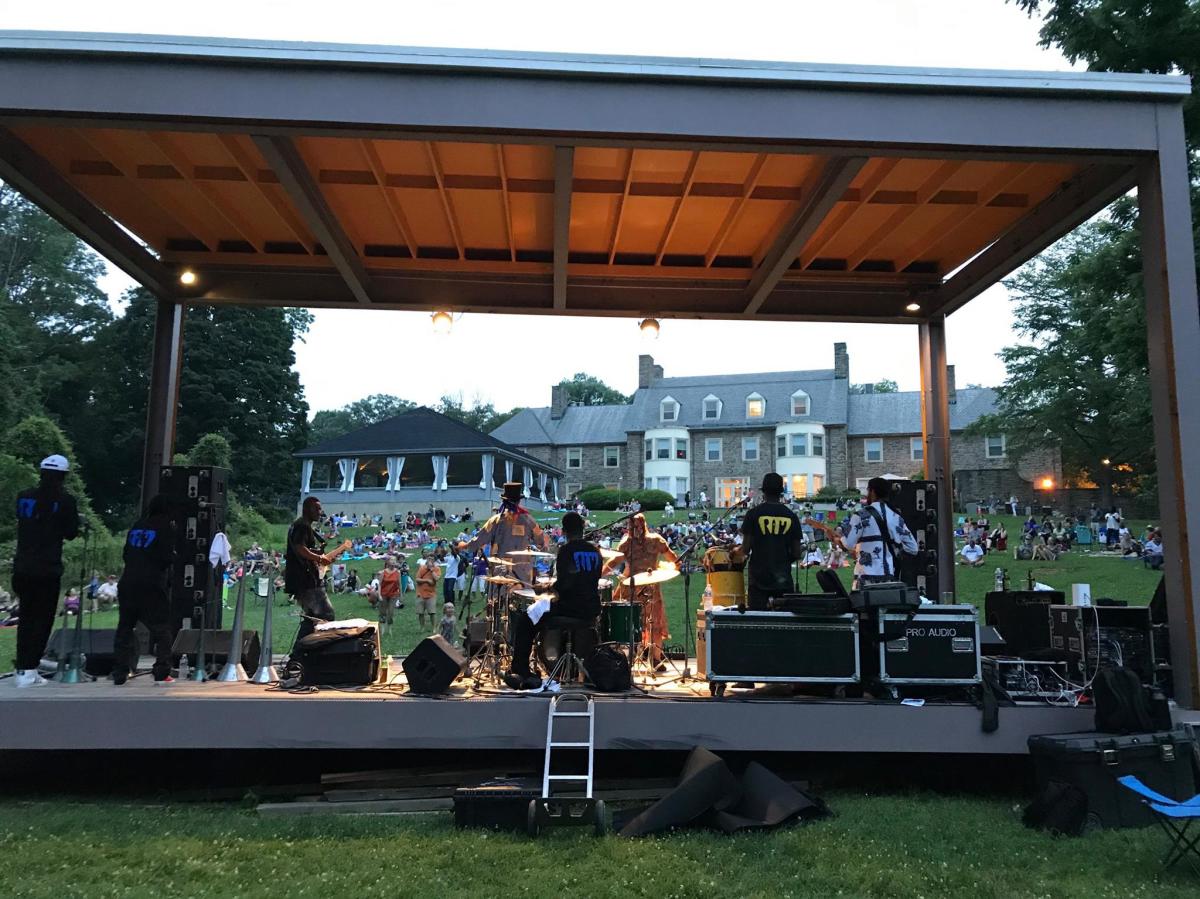 WORLD MUSIC CONCERT SERIES
Thursdays, June 20 - July 25
Abington Art Center
Abington Art Center is excited to announce the 3rd Annual World Music Concert Series! Once again they are partnering with Andrew Frankel and Toyin Ajayi-Frankel, owners of Philadelphia's Lucky Goat Coffee House, to bring World Music to the Philadelphia region. This summer AAC will be host to award-winning performers from around the globe as during five free outdoor concerts.
The concert series will run from mid-June through the end of July on Thursday evenings on the beautiful back lawn and amphitheater. The event is open and free to the public and guests are encouraged to come early and picnic on the lawn. Guests can bring their own food or enjoy selections from on-site food trucks and beverages from the beer and wine garden in the Pavilion.
MUSIC FESTIVALS
AMBLER ARTS & MUSIC FESTIVAL
June 14 - 15
Ambler Main Street
Ambler's Butler Avenue becomes Montco's largest outdoor concert venue during the two-day Ambler Arts & Music Festival. The music starts Friday, June 14, on the Main Stage with an evening of concerts starting at 6 p.m. Then on Saturday, it's 12 hours of live music from 11 a.m. to 11 p.m.
SUNNYFEST
July 27
Sunnybrook Ballroom
The Third Annual SunnyFest is a family friendly outdoor music festival featuring refreshing brews, delicious SunnyBrook food, local vendors, and fun and games the whole family can enjoy! 
LANSDALE FESTIVAL OF THE ARTS
August 24
Memorial Park, Lansdale
The annual Lansdale Festival of the Arts brings some of the area's top artisans and crafters to the borough for a juried art show. The day also includes live jazz music, great food, and door prizes for event-goers.
UKRAINIAN FOLK FESTIVAL
August 25
12 - 8 pm
Ukrainian American Sport Center
Experience a day of entertainment and culture at the 28th annual Ukrainian Folk Festival. Enjoy amazing performances, including traditional Ukrainian folk music and modern pop.
OUTDOOR CONCERT SERIES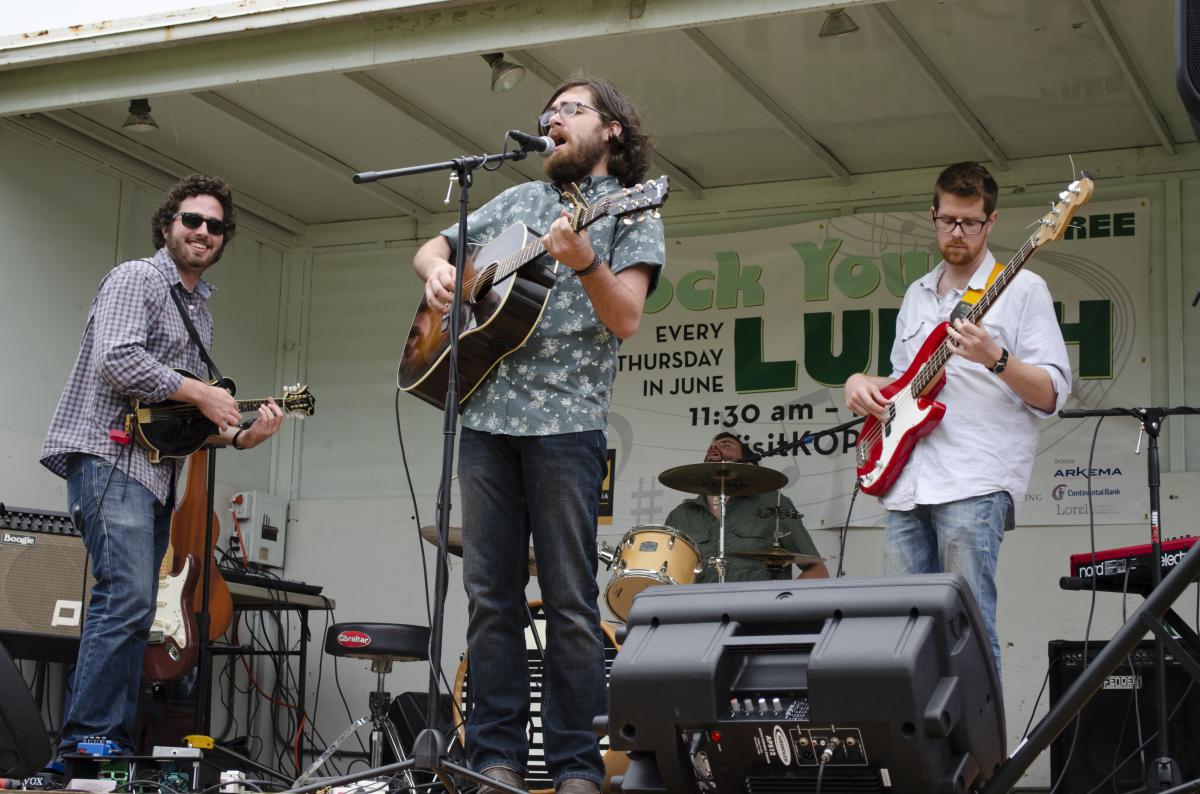 WHITE'S ROAD PARK CONCERT SERIES
Tuesdays, May 28 - August 20
White's Road Park
The Lansdale Department of Parks & Recreation sponsors a series of Tuesday night concerts at White's Road Park. The sounds of jazz, big band, and rhythm orchestra take the sting out of returning to the workweek. The series runs from Memorial Day through late-August.
NORMANDY FARM CRAFT & 'QUE SERIES
ROCK YOUR LUNCH - KING OF PRUSSIA
Thursdays, June 6-27
Presented by King of Prussia District
Bring your blanket or lawn chair and enjoy free concerts on Thursdays in June starting June 6. Rock Your Lunch concerts are held from 11:30 a.m. to 1:30 p.m. on the lawn along First Ave and feature music from some of the area's best bands and free food samples from some of the area's best restaurants.
GREEN LANE PARK SUMMER CONCERT SERIES: ZYDECO-A-GO-GO
June 23
Green Lane Park
Enjoy an evening of music in the park. Come out to Green Lane Park's free summer concert featuring Zydeco-a-Go-Go! Their music is a mix of Louisiana Cajun, Zydeco, and vintage New Orleans Rock & Roll. Their upbeat, happy sound appeals to all ages, toddlers through teens, mom and dad and grandparents, everybody. They've got that lively rhythm that makes you smile, makes you tap your feet, some people can't help it, got to get up and dance! Their motto is: "Laissez Les Bon Temps Rouler!" or "Let The Good Times Roll!" Please bring a lawn chair or blanket to sit on.  All ages; free.
PLYMOUTH TOWNSHIP PERFORMANCES IN THE PARK
Wednesdays, June 26 - August 7
Community Center Park
The Plymouth Township Performances in the Park series features sunset movies and concerts at the Community Center Park amphitheater behind the Greater Plymouth Community Center. This year's concert lineup includes Motown, soul, classic rock, and today's biggest hits.
MONTGOMERY TOWNSHIP PARKS & RECREATION SUMMER CONCERT SERIES
Thursdays, June 27 - August 22
Montgomery Township Community and Recreation Center
Beginning June 27, the Montgomery Township Community and Recreation Center plays host to its annual Summer Concert Series. Concerts are held every Thursday night through August 22 and feature a range of musical genres, including rock, blues, doo wop, and more.
UPPER MORELAND PARKS AND RECREATION SIZZLIN' SUMMER CONCERT SERIES
Sundays, June 30 - August 11
Masons Mill Park Concert Gazebo
The 2019 Sizzlin' Summer Concert Series at Masons Mill Park Concert Gazebo brings a world of music to Upper Moreland Township on Sunday nights from June 30 through August 11. Performers cover a range of styles, including classic rock, country, jazz, and more.
CARILLON CONCERTS
Wednesdays, July 3 - August 28
Washington Memorial Chapel
 
The beautiful sounds of the Washington Memorial Chapel carillon - played by a rotation of internationally acclaimed musicians - fill the summer air every Wednesday from July 3 to August 28 starting at 7:30 p.m. These concerts are free and guests are encouraged to bring a blanket and a picnic dinner.
FEAUTURED PARNTER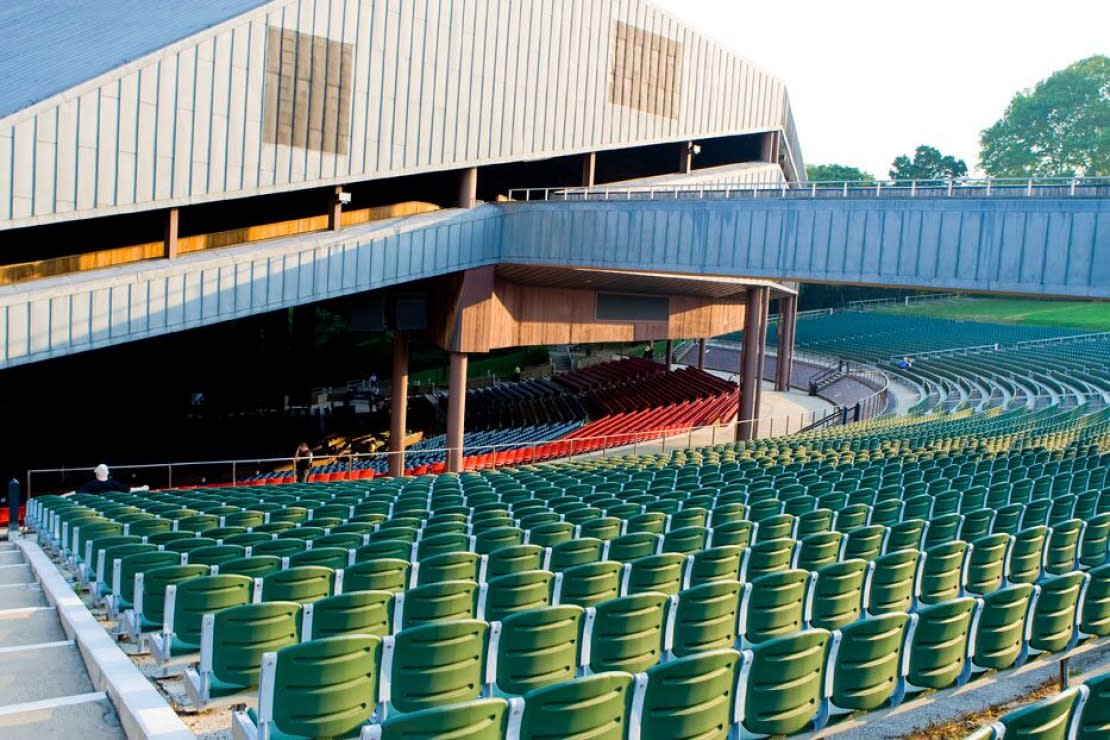 THE MANN CENTER FOR THE PERFORMING ARTS
Philadelphia
Located just across the Montgomery County border in Philadelphia's Fairmount Park, the Mann Center for the Performing Arts is one of the region's premier concert venues. The Mann is an indoor-outdoor ampitheater with both reserved seats and a lawn for general admission.
THE MANN CENTER FOR THE PERFORMING ARTS
UPCOMING CONCERTS