Accessibility Travel Guide for Montgomery County
Montgomery County, PA welcomes all visitors, with the goal of providing an accessible experience for all. Montco is home to dozens of attractions, hotels, and restaurants, the majority of which are fully accessible. Check out some of the top sights and activities below.
Accessibility Options in Montgomery County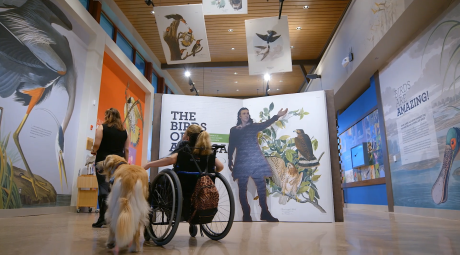 John James Audubon Center
The John James Audubon Center at Mill Grove is situated on a historic 18th-century site, the farm where 18-year-old John James Audubon lived when he first came to America from France in 1803. Here, he developed a technique for drawing birds "from life" that would allow him to become one of the world's best-known wildlife artist. The museum is wheelchair accessible.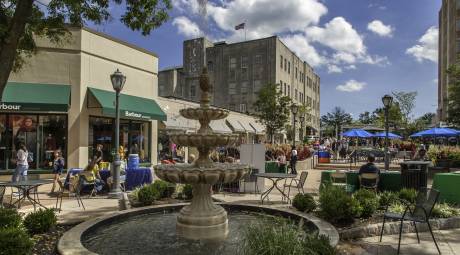 Suburban Square
In Ardmore, the shopping center, Suburban Square, is service animal-friendly and accessible by wheelchair. There's also plenty of parking in lots or right next to stores.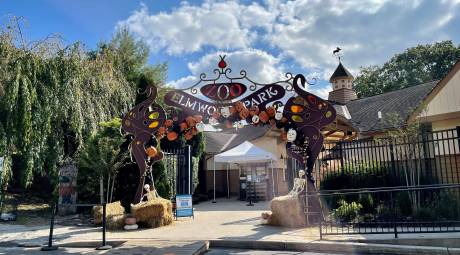 Elmwood Park Zoo
The Elmwood Park Zoo welcomes guests of all ability levels and is dedicated to making every visit special. They offer scooter rentals and free guided tours for guests with visual impairments. The Elmwood Park Zoo is also the first zoo in the world to earn certification as a Certified Autism Center. They also offer early access mornings and quiet evenings, sensory backpacks, sensory guides, an accessibility map, and quiet spaces.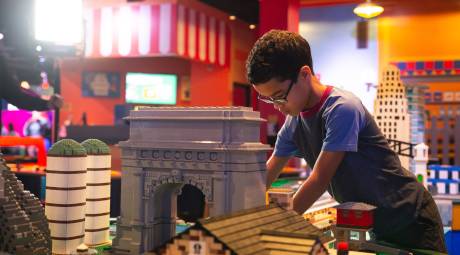 LEGOLAND Discovery Center
LEGOLAND provides guests with a completely accessible experience at their discovery center. All attractions are fully wheelchair and scooter accessible, service animals are always welcome, oxygen tanks are permitted, birthday party rooms are used as quiet spaces for guests with autism, family/companion restrooms, and scripts and sign language interpretation available upon request to hearing impaired guests. They have an ADA guide on their website with more information.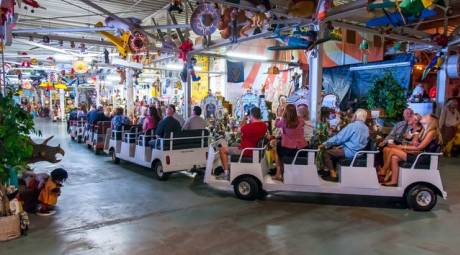 American Treasure Tour Museum
The American Treasure Tour Museum offers handicap accessibility throughout the museum.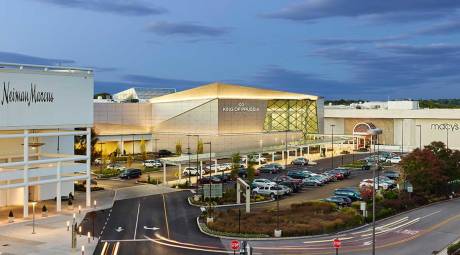 King of Prussia Mall
The King of Prussia mall entrances are handicap accessible and also advise customers to call 610-265-5727 if you need wheelchair assistance and a wheelchair will be brought to the entrance for you. Handicap restrooms and accessible parking is also offered as well as AED (Automatic External Defibrillator) devices located throughout the mall.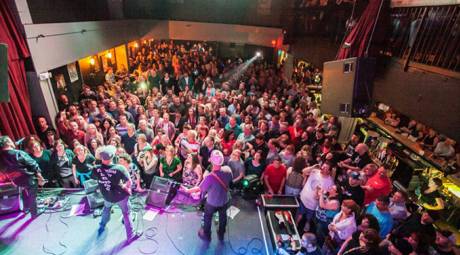 Ardmore Music Hall
The Ardmore Music Hall is an ADA accessible venue with no steps to enter the club through the main entrance. They provide ADA accessible entrances, an ADA section adjacent to the stage so sightlines are not blocked, accessible bathrooms and security to guide visitors when crowded.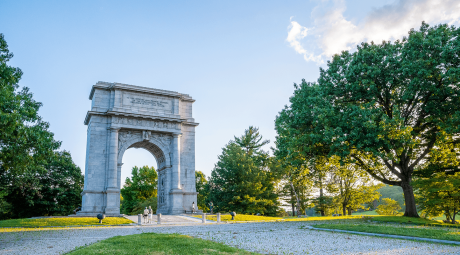 Valley Forge National Historical Park
The Visitors Center at Valley Forge National Historical Park is ADA accessible. Many of the trails are also paved and ready to welcome visitors of all abilities.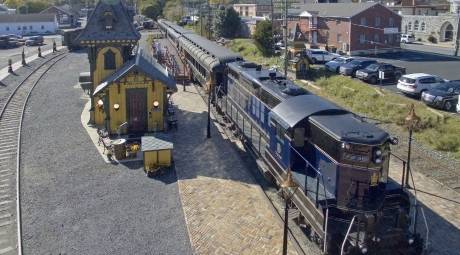 Colebrookdale Railroad
The Colebrookdale railroad's Garden Cafe (Dining) car is equipped to accommodate persons with walkers and wheelchairs. The boarding platform has a ramp and shallow steps as well. Along with this, Colebrookdale Railroad is in the process of introducing the Valhalla, a luxurious ADA Compliant Palace Car that will revolutionize heritage rail travel. The car will be the first of its kind to be ADA-compatible. The large doors on either side of the car will permit standard-sized wheelchairs to enter the train. The car's appointments will include ADA-compliant access doors, an ADA-restroom, a café kitchen, a private dining section under a dome, a master dining section for 18, and a lounge seating 15.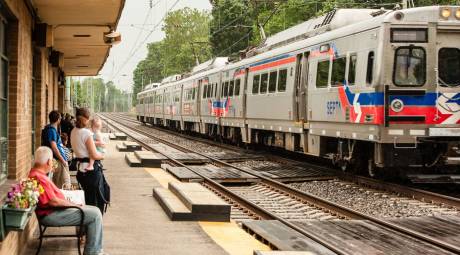 Accessible SEPTA Stations
The heart of Montgomery County is its downtowns, and all of them are easily accessible via SEPTA's Regional Rail. There are over 20 SEPTA Regional Rail station across Montco and almost all of them are accessible. For a complete list of the accessible stations in Montco please click on the following link.
Pet-friendly hotels can be found here. 
Outdoor Restaurant Options for Service Dogs: 


Round Guys Brewing Company
Shake Shack
The Lucky Dog Gastropub
Conshohocken Brewing Company
Sly Fox Brewing Company