Accessibility Options in Montgomery County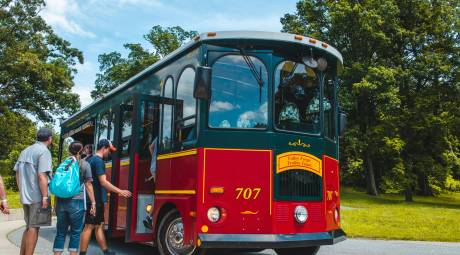 Valley Forge Park
Valley Forge Park makes sure that your park experience is completely accessible! The trolley/walking tours, bathrooms, visitor's center, portions of trails, and buildings are all made to be accessible including ramps, elevators, and a wheelchair on-board lift for the trolley tour.
Elmwood Park Zoo
The Elmwood Park Zoo welcomes guests of all ability levels, and is dedicated to making every visit special. They offer scooter rentals, free guided tours for guests with visual impairments, as well as becoming the first zoo in the world to earn certification as a Certified Autism Center. This designation is awarded to organizations who have completed a training and review process with the goal to better serve individuals with autism and other sensory needs. They also offer early access mornings and quiet evenings, sensory backpacks, sensory guides, an accessibility map and quiet spaces.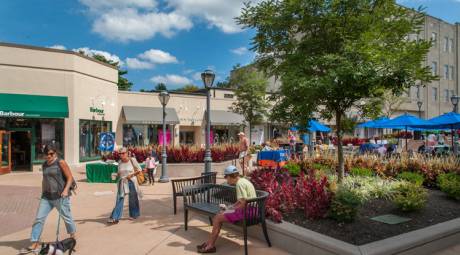 Suburban Square
Suburban Square's shopping center is a service animal- friendly and wheelchair accessible zone.
LEGOLAND Discovery Center
LEGOLAND provides guests with a completely accessible experience at their discovery center. All attractions are fully wheelchair & scooter accessible, service animals are always welcome, oxygen tanks are permitted, birthday party rooms are used as quiet spaces for guests with autism, family/companion restrooms, and scripts and sign language interpretation available upon request to hearing impaired guests.
SENSORY NIGHTS 2019: LEGOLAND has teamed up with The Ruttenberg Autism Center and MusicWorks to provide a sensory friendly LEGO experience on select months below from 5-7 pm each date. Sensory nights include, staff training by The Ruttenberg Autism Center, music therapy information, reduction of sound and light levels in certain areas, quiet spaces, a reduced Center capacity and Social Stories. Click here for more information.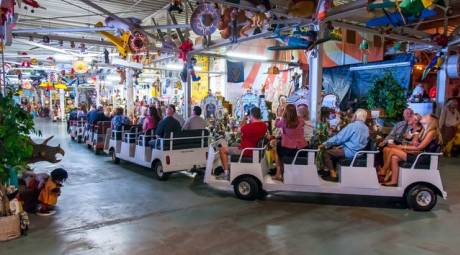 American Treasure Tour Museum
The American Treasure Tour Museum offers handicap accessibility throughout the museum.
King of Prussia Mall
The King of Prussia mall entrances are handicap accessible and also advise customers to call 610-265-5727 if you need wheelchair assistance and a wheelchair will be brought to the entrance for you. Handicap restrooms and accessible parking is also offered as well as AED (Automatic External Defibrillator) devices located throughout the mall.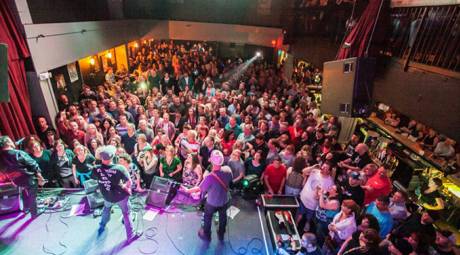 Ardmore Music Hall
The Ardmore Music Hall is an ADA accessible venue with no steps to enter the club through the main entrance. They provide ADA accessible entrances, an ADA section adjacent to the stage so sightlines are not blocked, accessible bathrooms and security to guide visitors when crowded.
PET- FRIENDLY MONTCO
RESTAURANTS
Outdoor Options for Service Dogs: 


HOTELS
 
Stay overnight with your pup!
Take your furry best friend with you on your next getaway to Valley Forge and Montgomery County, PA. Whether you're looking for relaxation, adventure or something in-between, we've got the ideal accommodations for you and your pet.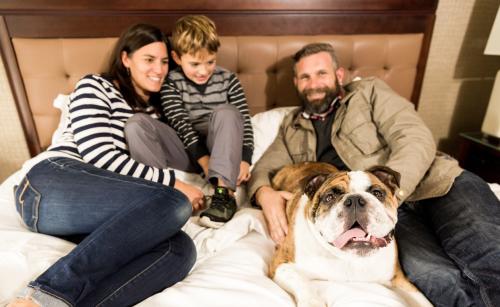 CURRENT NEWS AND EVENTS

LAST UPDATED: JULY 3, 2019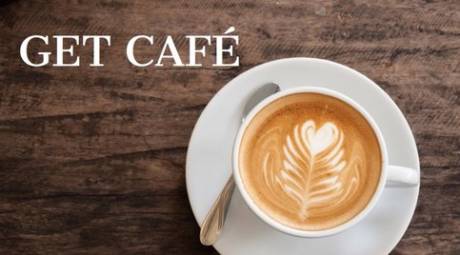 CAFE IN NARBERTH LIFTS UP AND GIVES BACK TO PEOPLE WITH DISABILITIES
Brooke Goodspeed understands that not all families have the freedom or opportunity to enjoy public outings and open spaces. Goodspeed, who has a son diagnosed with Down syndrome and on the autism spectrum, knows that it can be an uncomfortable situation to be stared at, whispered about – which oftentimes forces an end to a family outing.