Montgomery County Accessibility
Montgomery County welcomes visitors with open arms hoping to provide an accessible experience for all. Book your stay at one of our 75+ accessible hotels!
The Valley Forge Tourism & Convention Board (VFTCB) has become one of the 1st ADA compliant websites in the region. VFTCB partnered with AudioEye to provide website visitors with a fully customizable user experience tailored to their individual needs. AudioEye's assistive tools offer benefits for all site visitors, but in particular: aging populations, individuals who have vision, hearing, motor, and cognitive disabilities, those who are color blind, dyslexic, learning to read, studying a second language, or just prefer listening.
Accessibility Options in Montgomery County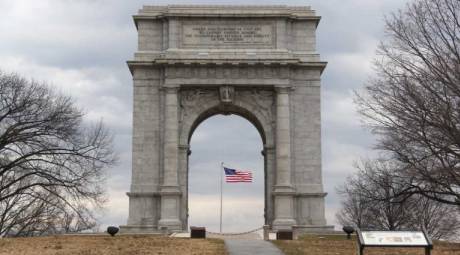 Celebrate America's Birthday at Valley Forge National Historical Park
Celebrate America's Birthday at Valley Forge National Historical Park. Grounds, trails and parking lots are now open.
JULY 4th ACTIVITIES
Visitor Center Open 9am-5 pm
Free Declarations for first 500,
Free Mini Flags for first 500,
Meet Thomas Jefferson in the Visitor Center 1-4
Historic Philadelphia Storytellers Bench outside of Visitor Center
Other activities ongoing: Bike Rentals – 9am – 5pm (final rental is 3pm), Car tours and bike tours available by reservation 610-551-7870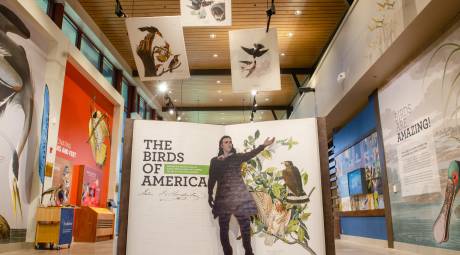 John James Audubon Center
John James Audubon Center is an accessible attraction in Montgomery County. The John James Audubon Center at Mill Grove is situated on a historic 18th-century site, the farm where 18-year-old John James Audubon lived when he first came to America from France in 1803. Here, he developed a technique for drawing birds "from life" that would allow him to become one of the world's best-known wildlife artist. The hundreds of life-size portraits of birds contained in his seminal work The Birds of America helped inspire the formation of the National Audubon Society. The site includes the original three-story farmhouse, built in 1762, miles of nature trails along the Perkiomen Creek, and a brand new building, featuring indoor and outdoor exhibits focused on birds, art, and conservation. The Center is open seven days a week, from 9:30am-4:30pm. Trails are open dawn until dusk everyday.
Elmwood Park Zoo
The Elmwood Park Zoo welcomes guests of all ability levels, and is dedicated to making every visit special. They offer scooter rentals, free guided tours for guests with visual impairments, as well as becoming the first zoo in the world to earn certification as a Certified Autism Center. This designation is awarded to organizations who have completed a training and review process with the goal to better serve individuals with autism and other sensory needs. They also offer early access mornings and quiet evenings, sensory backpacks, sensory guides, an accessibility map and quiet spaces.

Suburban Square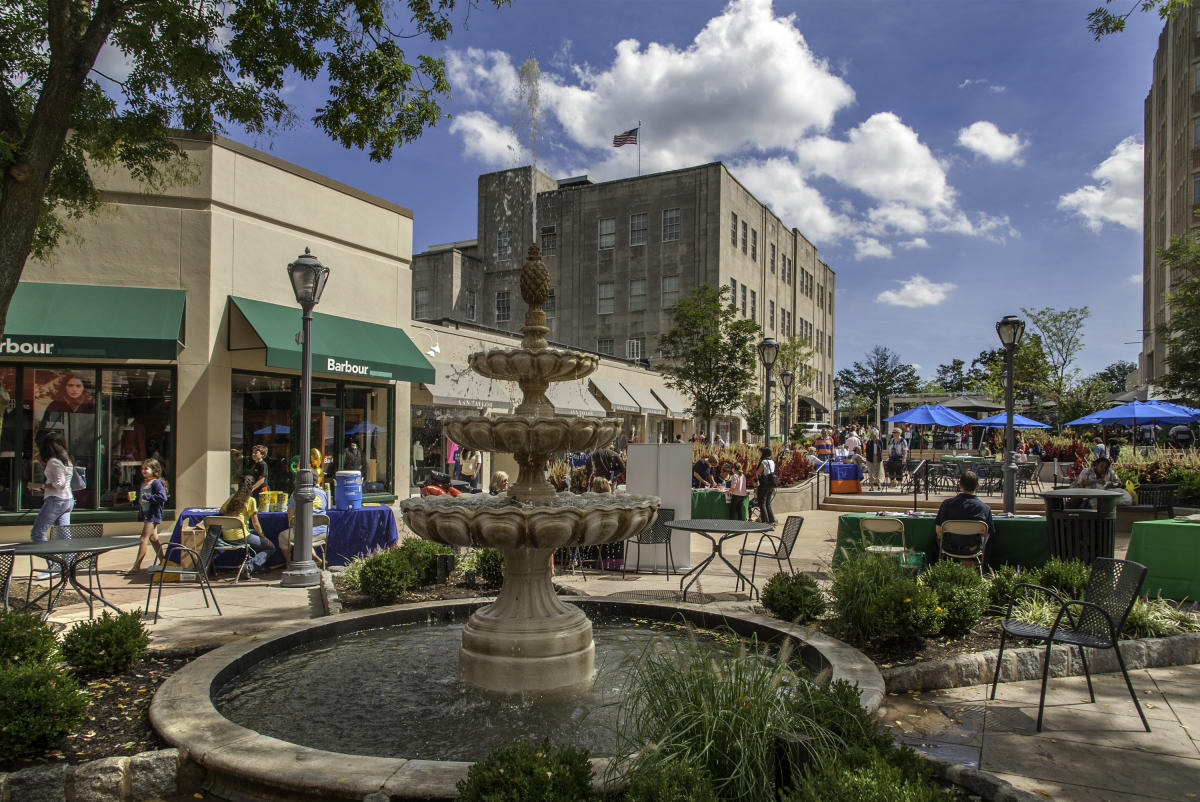 Suburban Square's shopping center is a service animal- friendly and wheelchair accessible zone. 
LEGOLAND Discovery Center
LEGOLAND provides guests with a completely accessible experience at their discovery center. All attractions are fully wheelchair & scooter accessible, service animals are always welcome, oxygen tanks are permitted, birthday party rooms are used as quiet spaces for guests with autism, family/companion restrooms, and scripts and sign language interpretation available upon request to hearing impaired guests.
SENSORY NIGHTS 2019: LEGOLAND has teamed up with The Ruttenberg Autism Center and MusicWorks to provide a sensory friendly LEGO experience on select months below from 5-7 pm each date. Sensory nights include, staff training by The Ruttenberg Autism Center, music therapy information, reduction of sound and light levels in certain areas, quiet spaces, a reduced Center capacity and Social Stories. Click here for more information.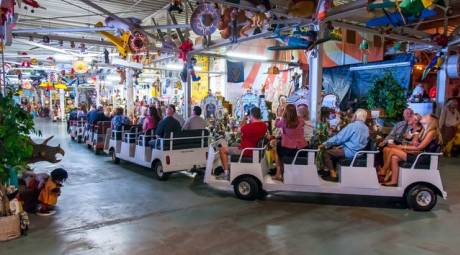 American Treasure Tour Museum
The American Treasure Tour Museum offers handicap accessibility throughout the museum.
King of Prussia Mall
The King of Prussia mall entrances are handicap accessible and also advise customers to call 610-265-5727 if you need wheelchair assistance and a wheelchair will be brought to the entrance for you. Handicap restrooms and accessible parking is also offered as well as AED (Automatic External Defibrillator) devices located throughout the mall.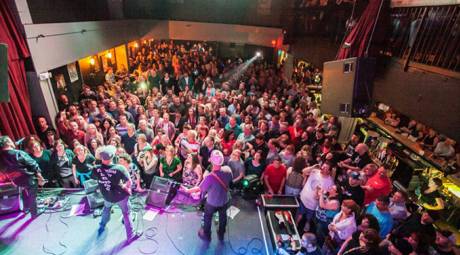 Ardmore Music Hall
The Ardmore Music Hall is an ADA accessible venue with no steps to enter the club through the main entrance. They provide ADA accessible entrances, an ADA section adjacent to the stage so sightlines are not blocked, accessible bathrooms and security to guide visitors when crowded.
Colebrookdale Railroad
The Colebrookdale railroad's Garden Cafe (Dining) car is equipped to accommodate persons with walkers and wheelchairs. The boarding platform has a ramp and shallow steps as well. Along with this, Colebrookdale Railroad is in the process of introducing the Valhalla, a luxurious ADA Compliant Palace Car that will revolutionize heritage rail travel. The car will be the first of its kind to be ADA-compatible. The large doors on either side of the car will permit standard-sized wheelchairs to enter the train. The car's appointments will include ADA-compliant access doors, an ADA-restroom, a café kitchen, a private dining section under a dome, a master dining section for 18, and a lounge seating 15.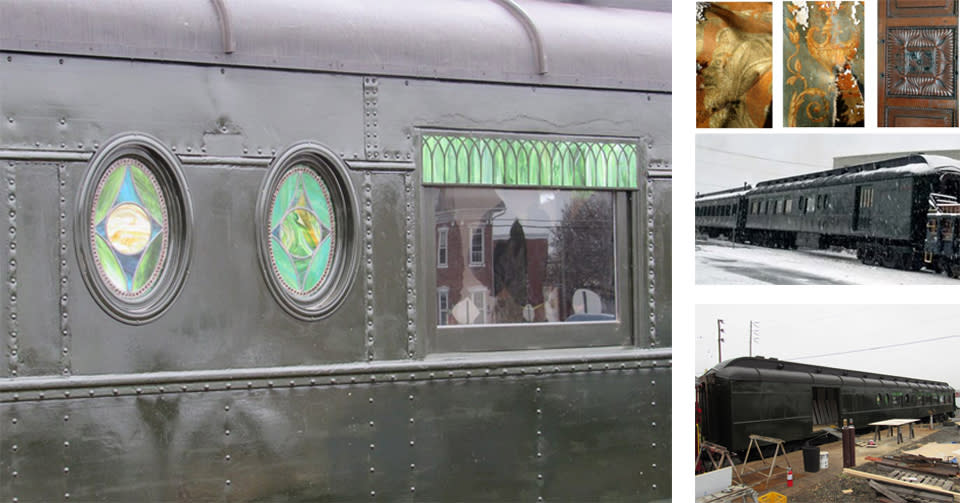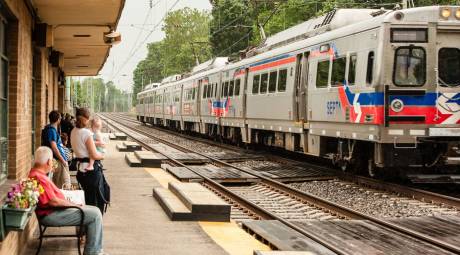 Accessible SEPTA Stations
The heart of Montgomery County is its downtowns, and all of them are easily accessible via SEPTA's Regional Rail. There are over 20 SEPTA Regional Rail station across Montco and almost all of them are accessible. For a complete list of the accessible stations in Montco please click on the following link.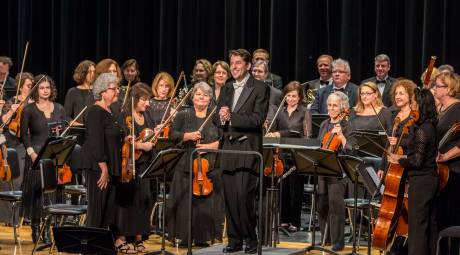 Orchestra Concordia
An adult community orchestra in Wayne, PA. As a handicap-friendly venue, they are comprised of outstanding professional, semi-professional, and highly skilled amateur musicians from the Philadelphia area, and our concerts feature soloists from the Philadelphia Orchestra. They are dedicated to making quality music accessible to all by offering free admission to the public supported by grants and donations. Concerts are held at Radnor Middle School, Wayne, PA.
Pet-friendly Places
RESTAURANTS
Outdoor Options for Service Dogs: 


Round Guys Brewing Company
Conshohocken Brewing Company
Sly Fox Brewing Company
HOTELS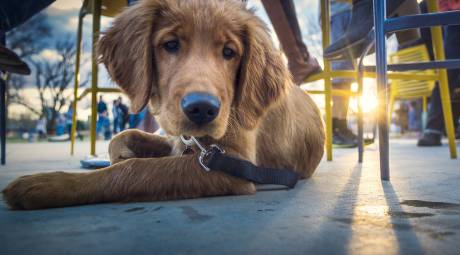 Stay Overnight with Your Pup
Take your furry best friend with you on your next getaway to Valley Forge and Montgomery County, PA. Whether you're looking for relaxation, adventure or something in-between, we've got the ideal accommodations for you and your pet.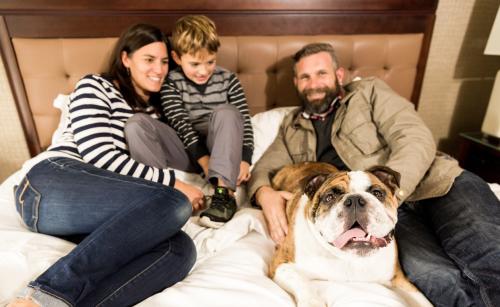 CURRENT NEWS AND EVENTS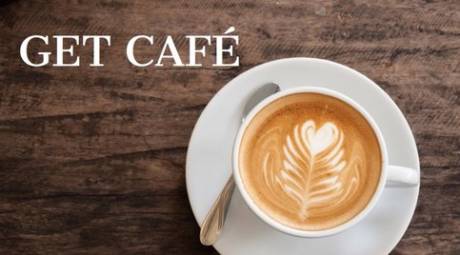 CAFE IN NARBERTH LIFTS UP AND GIVES BACK TO PEOPLE WITH DISABILITIES
Brooke Goodspeed understands that not all families have the freedom or opportunity to enjoy public outings and open spaces. Goodspeed, who has a son diagnosed with Down syndrome and on the autism spectrum, knows that it can be an uncomfortable situation to be stared at, whispered about – which oftentimes forces an end to a family outing.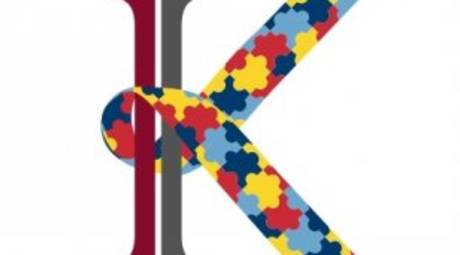 SAINT JOSEPH'S UNIVERSITY OFFERS UNIQUE SUPPORTS FOR STUDENTS ON AUTISM SPECTRUM
David, who also has autism, is doing something he wasn't sure was possible while he was growing up. He's now a junior in college, living on campus at Saint Joseph's University. "I wasn't really sure how socially I was going to do in a new environment like this, because social interactions have always been, and continue to be, a challenge for me," David said.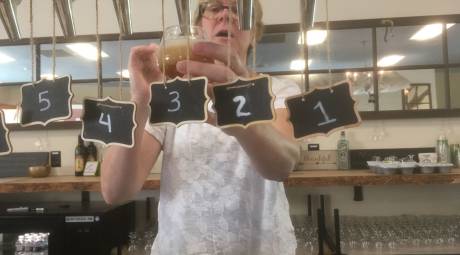 Perkiomen Valley Brewery
The Perkiomen Valley Brewery in Green Lane is one of the most accessible places in all of Montco and can fit almost anyone's needs. The brewery is wheelchair accessible, has a restroom with an adult-size changing table, has menus in a font that is easier for people with dyslexia to read, lighting friendly to those with low vision, and a sensory friendly fort that has a fish tank, books, games, and toys.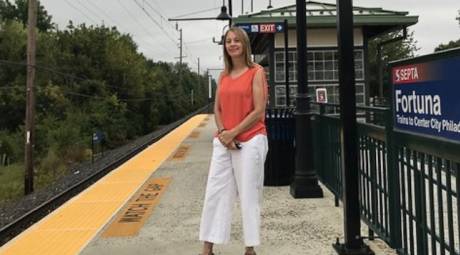 Temple researcher teams up with SEPTA to help people with Autism navigate public transportation
Elizabeth Pfeiffer, an associate professor in the rehabilitation health and sciences department at Temple University, has joined forces with SEPTA and the Philadelphia Independence Network to develop a peer-supported transportation program. This connects people with autism to mentors in the program to learn about public transportation safety and commuting. Meanwhile, Temple staff trains mentors with autism on how to effectively teach the curriculum.