Digital Visitors Guide
Thank you for requesting your free Valley Forge Visitors Guide! Click on the image below to access our 2017 Digital Visitors Guide.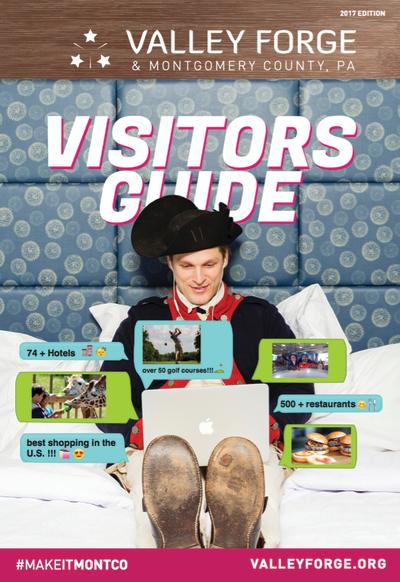 Want to stay up-to-date on all things Valley Forge? Sign up for our bi-weekly email newsletter for the latest news, itinerary ideas and special offers from the Valley Forge Tourism & Convention Board.