Sip on a Nicono Spiritz at Boardroom Spirits
Boardroom Spirits is a family owned craft distillery in Lansdale, PA. They are passionate about creating the purest, most technically precise spirits available on the market. They firmly believe in the power of consumer education and offer free tours on the weekend. This holiday season, say Hello to Nocino liqueur! The Nocino is a true holiday treat based on an original Hungarian family recipe. It can be used as an aperitif, digestif, or a substitute for amaro in cocktails.Head over to Boardroom Spirits to pick up a bottle or ask the bartender to make you a Nicono Spirtz or Nicono Manhattan!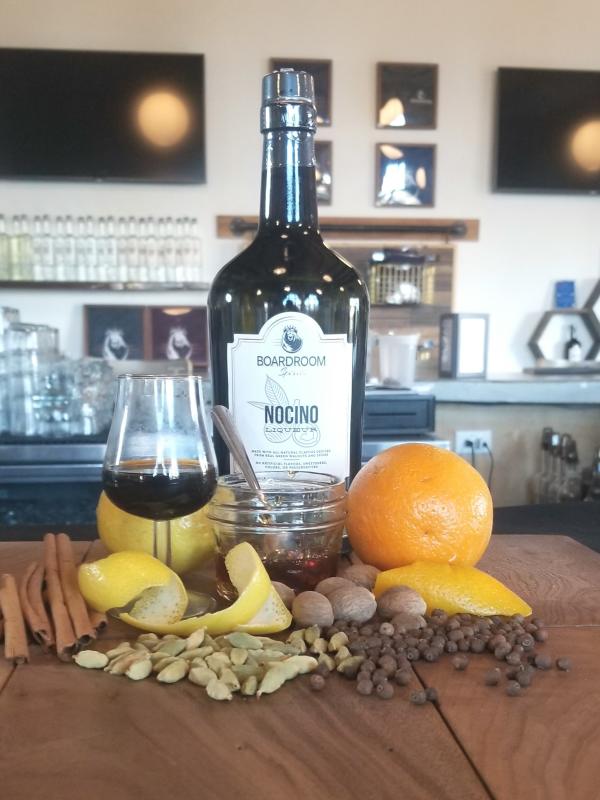 Ingredients: aged grape brandy, green walnuts, blend of spices (including allspice, nutmeg, citrus peel, and more), and wild clover honey.
Christmas Eve Movie Night & Chinese Buffet at Workhorse Brewing Co.
A tradition unlike any other. Brought on by necessity but celebrated emphatically, Christmas Eve for some folks means two things: movies and Chinese food. Well now, you can add a third. On Tuesday, 12/24, join Workhorse for our second annual Chinese Food and Movie Night at our Taproom. We'll be playing multiple movies (Ratatouille and Die Hard) on a huge projection screen and serving a Chinese food buffet, provided by Wegmans. Tickets start at $20 and include two beers. Pajamas/comfy sweats are encouraged, BYO blankets! Purchase tickets here.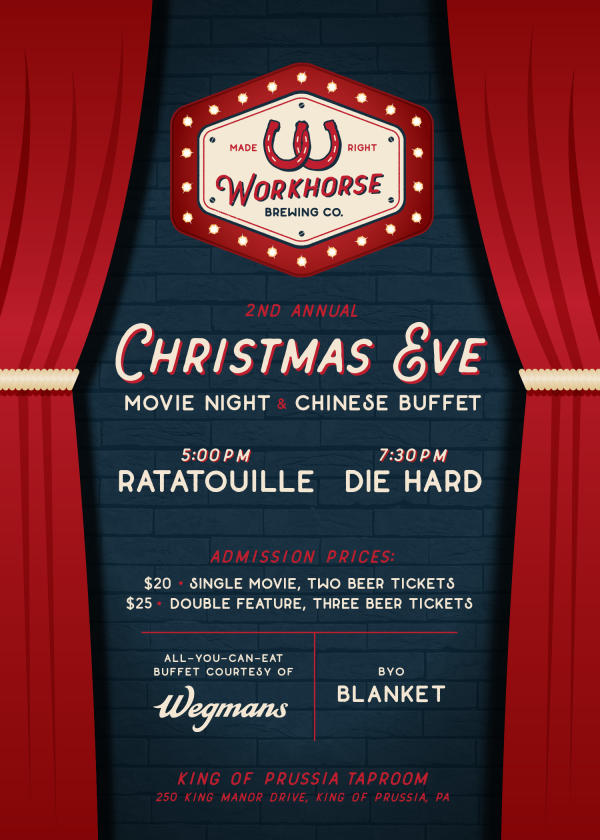 Go On an Ugly Holiday Sweater Pub Crawl
On December 21st, celebrate the holidays in your ugliest holiday sweater! Start at Round Guys Brewing Company in Pub in Lansdale at 6 PM. Round Guys is Lansdale's oldest brewery serves up a variety of tasty ales and lagers, including their silky, roasty Imperial Stout the Russian Messenger and the citrus rich and mildly bittered, Transmission Ale. The crawl continues at Stone & Tap at 7 PM and Well Crafted at 8 PM.
Try a Flight of Ciders at Stone & Key Cellars
An urban winery in Montgomeryville, PA, offering high quality wines and ciders featuring ingredients from around the world. Create your own wine with our experienced winemakers, or book your next event at our charming venue.
Enjoy the 2019 Christmas Ale at Sly Fox Brewing Company
A taste of the holidays is here! Christmas Ale is available now in cans and on draft all Sly Fox pubs. Sly Fox Brewing Company was founded in 1995 and has been producing consistent, quality craft beers ever since. Visit the Pottstown brewery or Phoenixville pub for a pint today!
Drink a Smoked Lager at Tannery Run Brew Works
This holiday season, enjoy a smoked Lager seasonal beer called the Draugr the Vollrathian. It is made with 120 lbs of Smoked PA Butternut Squash that was rubbed with brown sugar, thyme, and allspice and German Smoked Malt. It features notes of far-off campfire and Autumn Spice. Tannery Run Brew Works is an independently owned craft brewpub located on Butler in Ambler, Pennsylvania. Serving their signature "Splatch" brewed beers alongside a rotating menu including vegetarian, vegan, and kid-friendly options.
Sing Karaoke at Five Saints Distilling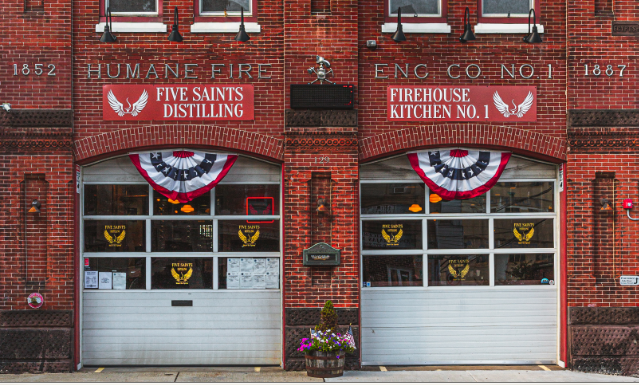 Every Friday night, sing your heart out at Five Saints with Friends and Family. Enjoy their award winning craft spirits, cocktails, wine and beer and spend quality time with Five Saints and Friends in an classic 1800's American Firehouse. BYOF until the kitchen is open.
Have a Beer with the Kershner Brothers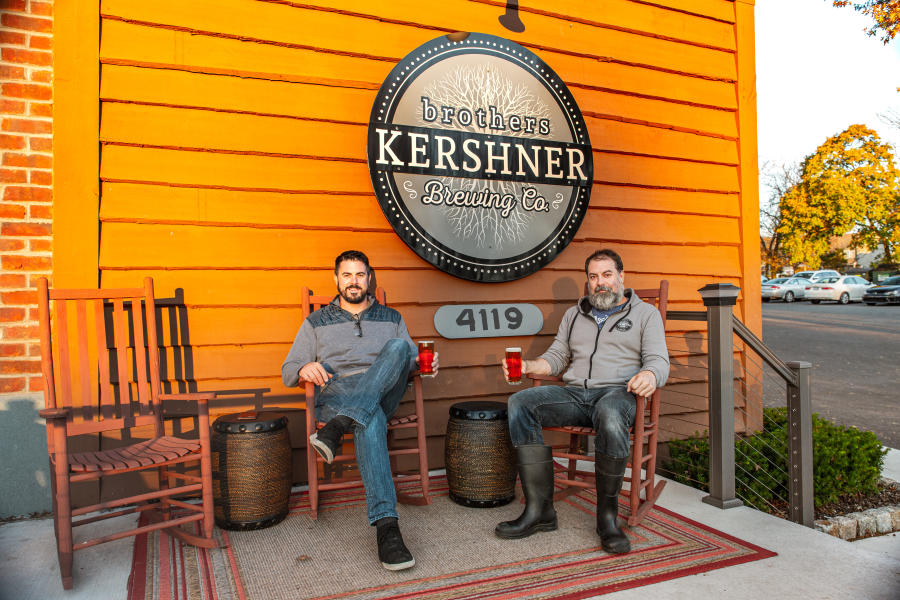 This holiday season, join the Kershney Brothers where you'll find the boys tinkering in the Brewhouse and tending bar! This is a great time to see the facilities, learn more about the brewing process and get to know Basil and Kevin from Brothers Kershner Brewing Co. The brewery is located in the heart of Skippack. When you're with them, you'll be treated like family – because that's how they live their lives and that is how they operate our business.
Paint a Wine Glass at A'Dello Vineyward & Winery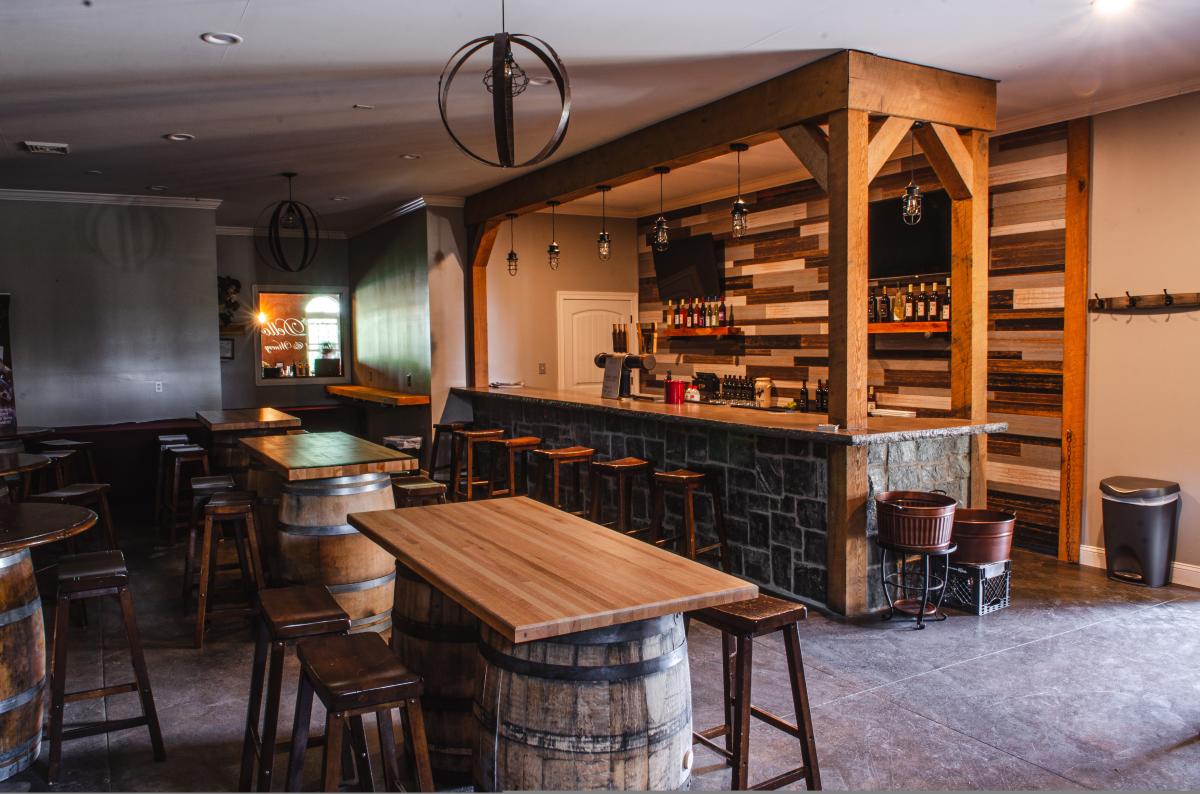 At A'Dello Vineyard & Winery, they offer a fun and unique experience of wine tasting their delicious wines along with painting a wine glass that it dishwasher safe and one of a kind! Paint your wine glass and enjoy a glass of complimentary wine. Cost of event will be $25 and all supplies are provided. Through many generations of Italian wine makers, A'Dello offers beautifully crafted wines, a patio with fire pits, and live music every Saturday and Sunday.
Enjoy a 2 Hour Delay (at Conshohocken Brewery)
2 Hour Delay is now available, in cans and on draft at all Conshocken Breweries. This holiday season, kick back and enjoy your 2 Hour Delay Winter Wheat IPA.
Play Quizzo at Bald Birds Brewing Company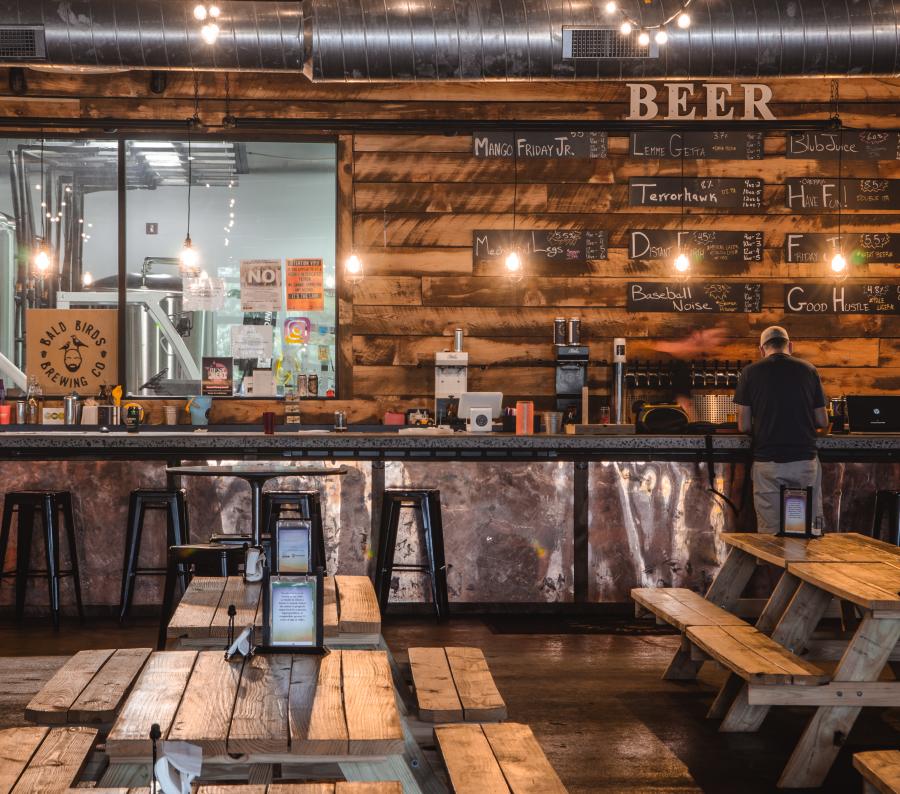 Come down to Bald Birds Brewing Company and play Quizzo with Rob Tait! What's Quizzo? It's basically trivia with a fancier name! There are 4 rounds with surprise themes such as movies, music, history, sports, and more. The team with the most points at the end of Quizzo wins a $50 gift card to Bald Birds! Don't worry, 2nd and 3rd place teams get a little something too. Do you have what it takes to win?! With a rotating tap list, visiting food trucks, regular weekly events, and a taproom full of games, Bald Birds offers more than just good beer.
How to Support Tourism & Hospitality in Montgomery County, Pa