FALL FESTIVALS & CELEBRATIONS
Fall Fun in Montgomery County
Montgomery County's small towns and major attractions are home to some of Philly's favorite fall festivals. From old-fashioned fun on the farm to downtown celebrations, here are a few of our favorite fall festivals in Montco:
JENKINTOWN FESTIVAL OF THE ARTS
September 16
Jenkintown Town Square
The Jenkintown Festival of the Arts combines a juried art show with live music and great food. Join in on the Art Crawl, catch the best local musicians on stage, and bring the kids for exciting games and activities.
LOWER GWYNEDD PIKE FEST
September 15
Spring House
After a successful debut in 2016, Pike Fest returns to Lower Gwynedd Township on September 15, 2018. More than 4,000 guests attended the inaugural event, tasting food from local restaurants, shopping at Montco artisans and vendors, and enjoying the area's top bands and entertainers.
NARBERTH FALL MUSIC FESTIVAL
September 16
Haverford Ave
Downtown Narberth comes alive with music and shopping for the annual Fall Music & Arts Festival. Haverford Avenue will be filled with great food and drinks, live performances and the popular Artist's Alley arts and crafts walk.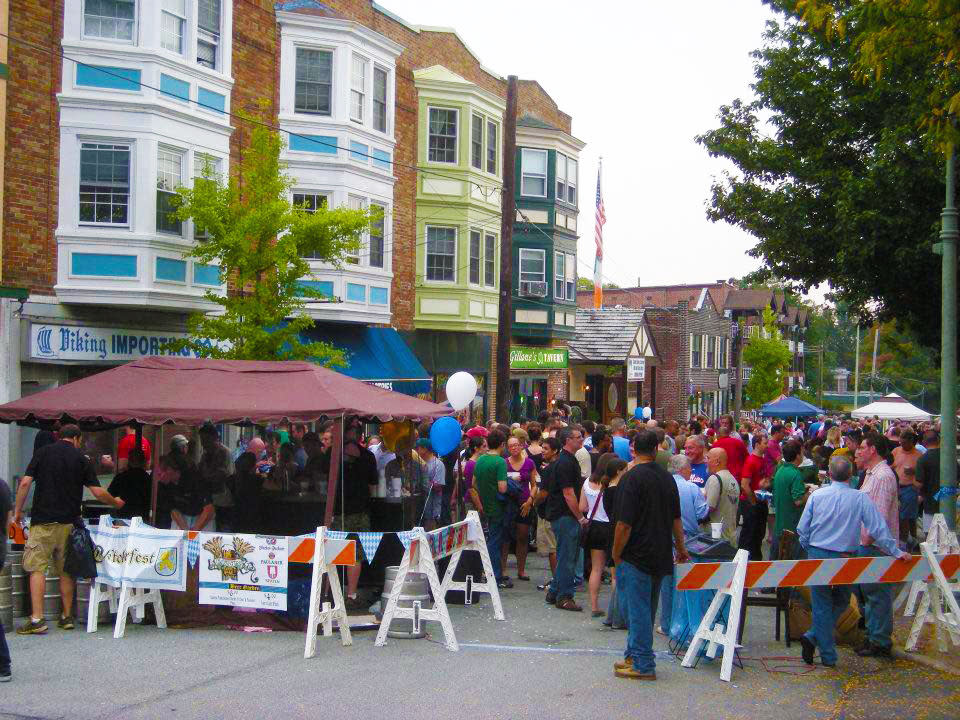 ARDMORE OKTOBERFEST AND FALL FESTIVAL
September 29
Downtown Ardmore
Can't make it to Munich for Oktoberfest? Don't be too upset, because Ardmore is bringing all the fun and culture of Oktoberfest right to Montco. Complete with traditional German fair, activities for the kids and live entertainment, Ardmore Oktoberfest offers the best of this traditional folk festival without the hassle of traveling there.
CONSHOHOCKEN FUN FEST
September 22
Fayette Street
Conshohocken Fun Fest is the borough's annual family party. The day includes a morning 5k run, live music and entertainment, a children's area, local crafters, and of course, great food. The event is held along Fayette Street between First and Sixth Avenues.
HARRITON FARMSTEAD FAIR
September 29
Harriton House
Now in its 28th year, the Harriton Farmstead Fair is a celebration of colonial America. See soldiers and muskets from the Revolutionary War, hear the sounds of traditional folk music, watch demonstrations of historic trades like blacksmithing, stone carving, and spinning, and shop for crafts and antiques on the grounds of Harriton House.
SLY FOX BREWING COMPANY'S CAN JAM
September 29
Sly Fox Brewery
Sly Fox Brewery's annual Can Jam celebration is one of the largest free music events in Montgomery County. Don't miss the opportunity to grab a couple cans of the brewery's signature beers (all pay-as-you-go) and join in the largest KanJam tournament in the world.
WHITPAIN COMMUNITY FESTIVAL
September 29
Montgomery County Community College
Held at the Montgomery County Community College in Blue Bell, Whitpain Township's annual Community Festival is a day of family fun that includes pony rides, laser tag, hayrides, a petting zoo and more. There's also a beer garden for the adults, and the day concludes with a spectacular fireworks display.
SOUDERTON ART JAM
September 29
Souderton
The Souderton Art Jam is one of Montgomery County's premier art festivals and features a juried art show along with poets musicians and artists of the 100 Thousand Poets for Change. The day also includes a Tasting Tent for adults and chalk art contest for kids. There will also be great food and live music throughout the day.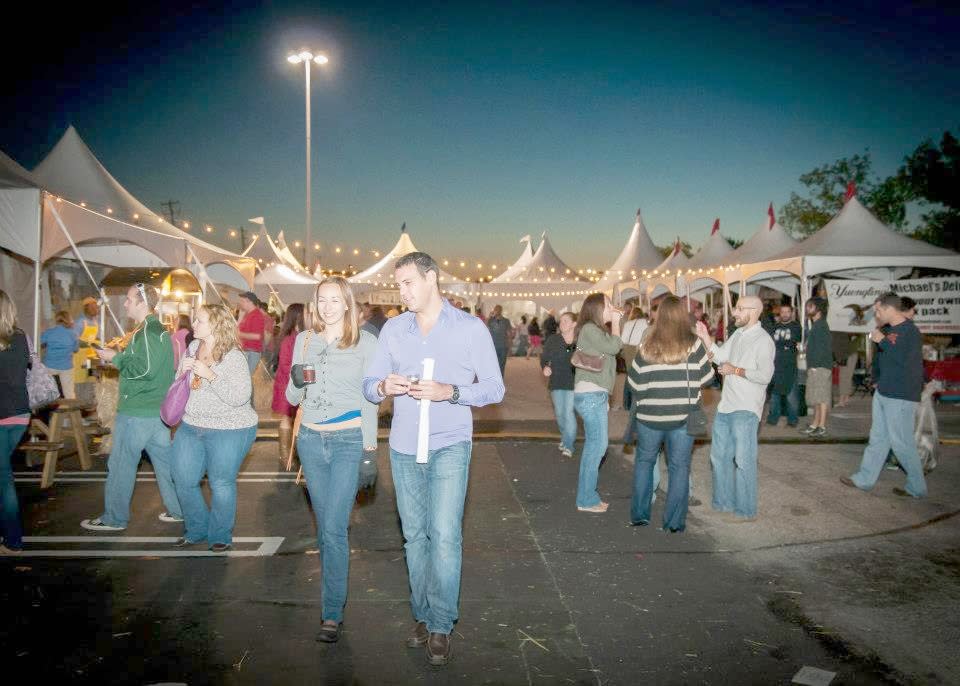 KING OF PRUSSIA BEERFEST ROYALE
October 4 & 6
​Presented By: King of Prussia District
Location: King of Prussia Mall
A celebration of local craft and international beer, King of Prussia Beerfest Royale is suburban Philadelphia's must-attend beer festival of the fall. The event features more than 100 craft and international beers, inspired dishes from King of Prussia's best restaurants, and live bands on two stages, all under grand tents at the King of Prussia Mall. 
The Donnerstag Happy Hour occurs Thursday, October 4, while Saturday, October 6 hosts two 3.5 hour sessions starting at 12 and 6 p.m.
APPLE BUTTER FROLIC
October 6
Mennonite Heritage Center
This popular autumn festival, hosted by the Mennonite Heritage Center, has been enjoyed by the local community for over 40 years. The frolic is an opportunity to learn how Mennonites and their neighbors lived 100 or more years ago, with folk craft demonstrations, horse and wagon rides, and delicious Pennsylvania German food.
NARBERTH OKTOBERFEST
October 6
Narberth Park
The Main Line's first Oktoberfest returns to the Narberth Park location for the first time since 2015. The $45 ticket price includes live music, beer and wine, and festival food, including a pig roast, turkey, pretzels, brats & sauerkraut, dessert, and more. 
AMBLER OKTOBERFEST
October 6
Butler Ave
Ambler's Oktoberfest is back again and celebrating its 27th year of celebrating the season. Butler Avenue will be lined with more than 90 vendors and 10 food trucks. The event also features live musical entertainment on two stages, kids rides, and of course, the beer garden.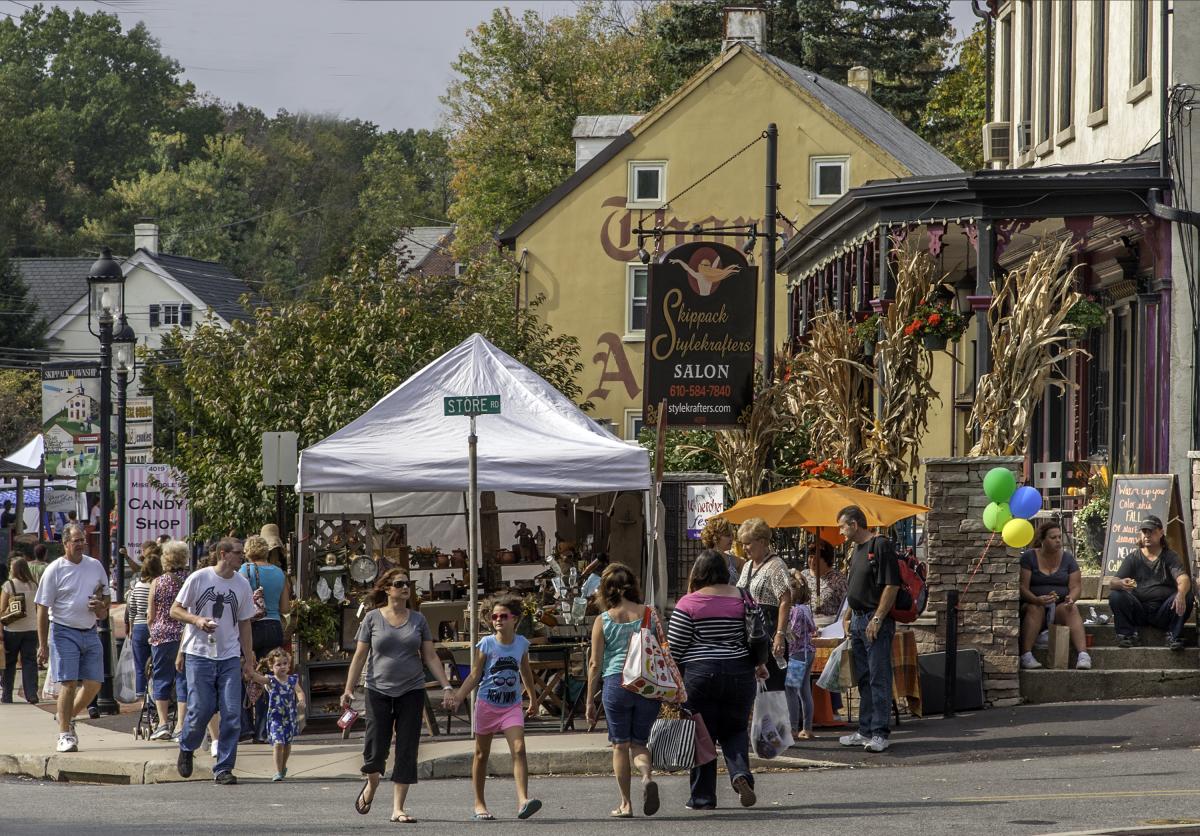 SKIPPACK DAYS
October 6 - 7
Skippack Village
The largest event of the year for Skippack Village, the annual Skippack Days festival features artisans and crafters, great food and live entertainment lining the Village streets. 
WINETOBER FEST
October 13 - 14
Skippack Village
The Food and Wine Festival features spectacular food trucks and a multitude of vendors to browse. There will be live music and plenty of shopping options. To top it off, Winetober will be featuring wine from the Pennsylvania area wine growers and distilleries. 
KESWICK VILLAGE FALL FESTIVAL
October 13
Keswick Village
Inside the community of Glenside is the historic Keswick Village. The European inspired community in Eastern Montgomery County hosts its annual Fall Festival on October 13 with events that include live music, craft beer, local artists and special activities for kids.
WANDS AND WIZARDS HARRY POTTER WEEKEND
October 19 - 20
Downtown Chestnut Hill
A wizardly world awaits at the (formerly known as Harry Potter Weekend) in neighboring Chestnut Hill. The festival features the annual Harry Potter Conference, the Brotherly Love Cup Quidditch Tournament and Harry Potter-themed events throughout downtown Chestnut Hill.
ALL HALLOW'S EVE FALL FESTIVAL
October 20
Pennypacker Mills
Bring the family for a day of fun on the farm at the Pennypacker Mills All Hallow's Eve Fall Festival. The event features old-time fun including tractor-pulled hayrides, pumpkin painting, corn shucking, apple pressing and more. 
SCARECROW WALK
October 6 - 31 
Morris Arboretum 
Morris Arboretum's 11th Annual Scarecrow Walk & Design Contest is back! This year the festival will be celebrating these iconic symbols of autumn with the theme of A Moment in Time. Come and vote for your favorite entries to win cash prizes this October. 
MEDIEVAL FESTIVAL
October 28 
Glencairn Museum
The Gothic-inspired Glencairn Museum plays host to its annual Medieval Festival each October. The event captures the spirit of Medieval Europe with sword fights between armor-clad knights, music from wandering minstrels, and stained glass window making demonstrations.