Things to Do in Lower Moreland
Stretching across 7 miles within the Huntingdon Valley, Lower Moreland offers a variety of activities for outdoor enthusiasts. After stopping by Be Well Bakery for a bite, you can spend a morning on a trail strolling or biking through the vast preserved meadows before heading to the links for a round of golf.
Valley Center Park
445 Red Lion Road
Huntington Valley Pa, 19006
The park consists of 31 acres for active and passive recreation. Its amenities and features include a lighted synthetic multisport field, restroom / concession building, park pavilion, a playground and one mile nature trail through the Fairway Farm open space preserve. The 90,000 square foot state-of-the-art synthetic field supports a variety of sports including soccer, field hockey, lacrosse and more.
Lower Moreland Park
Entrance on Warfield Drive and Wheatsheaf Lane
Huntington Valley Pa, 19006
Spanning across 19 acres, Lower Moreland Park contains multiple recreation fields and courts for basketball, baseball, tennis, soccer and more. There is also a playground and walking path around the perimeter of the fields.
Ridgeway Park
3050 Philmont Ave
Huntington Valley Pa, 19006
Ridgeway's 7.5 acres offers amenities for public recreation and athletic activities. Its amenities and features include a softball field with a home run fence, tennis courts and a basketball court. There is also a large play area for children of all ages, as well as picnic tables and benches.
Elkins Field
2210 Huntingdon Pike
Huntington Valley Pa, 19006
Located near the Tin Pan Alley Tavern, Elkins Field is the perfect spot to bring your picnic blanket to. The township plans to add a trail and several new park amenities.
Justa Park
Entrance on Mettler Drive or Loop Road
Huntington Valley Pa, 19006
Justa Park is located within the Justa Farms Development, featuring three acres of wooded land and two small fields.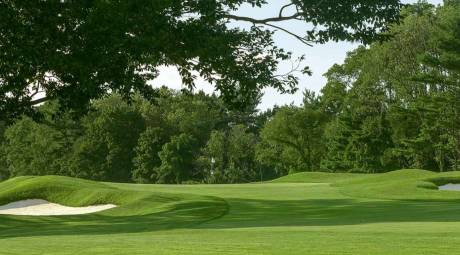 Philmont Country Club
301 Tomlinson Road
Huntington Valley Pa, 19006
In 1906, Mr. Ellis Gimbel and several of Philadelphia's captains of commerce and industry came together to form a country club dedicated to golf, baseball, tennis and the pursuit of happiness through social interaction. They built a fabulous golf course, a dozen tennis courts, a swimming pool and a sprawling clubhouse.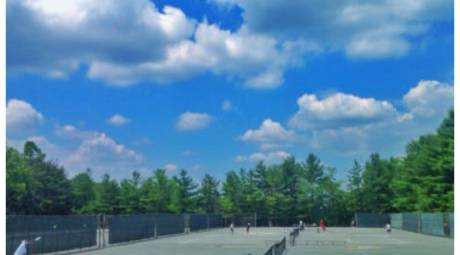 Delaware Valley Tennis Club
3321 Woodland Circle
Huntington Valley Pa, 19006
DVTC is a private tennis club that dates back to 1978 and is located in beautiful Huntingdon Valley. There are 12 fast dry soft surface courts that are designed to allow a quick return to play after rain.