MEMBER EVENTS
Join Us at these Engaging, Informative Events
Throughout the year, our organization hosts exclusive events for our members and partners. They are an opportunity to engage, to learn and to network. Events include our monthly training sessions, quarterly networking events, our Tourism Rally Day each May and our Annual Luncheon in October. You will also receive invites to other special events, webinars and more throughout the year.
Check out our upcoming events and be sure to mark your calendars today: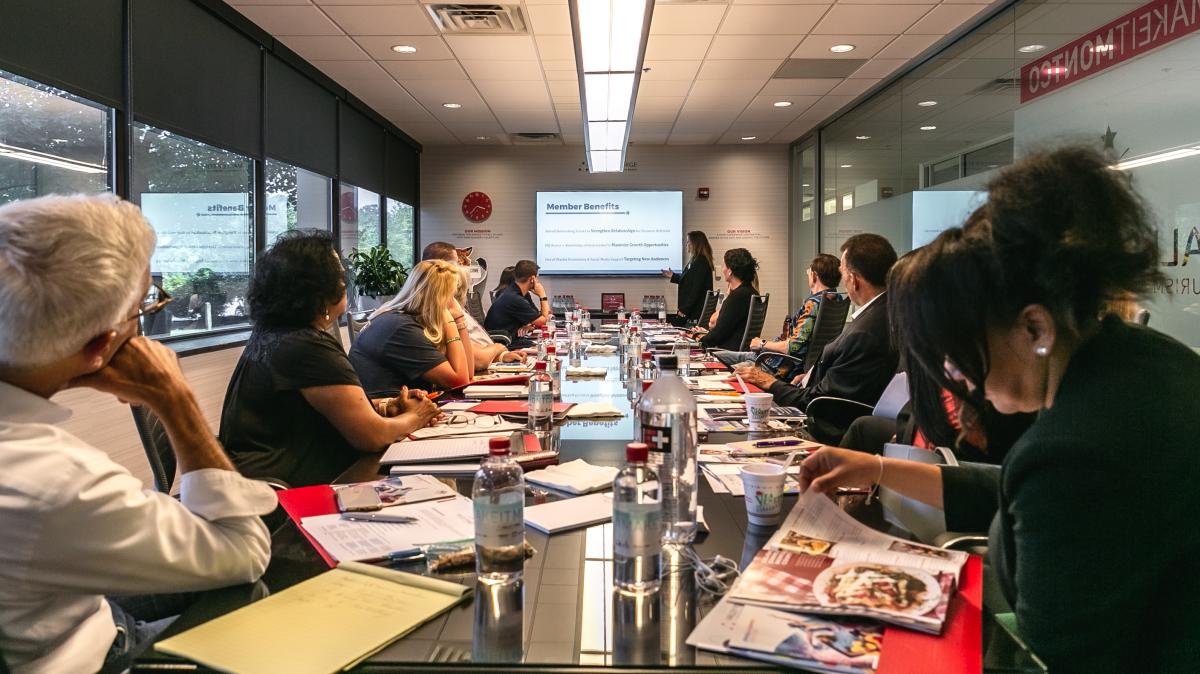 NEW MEMBER WELCOME EVENT
FEBRUARY 4
 
When:    3:00 p.m. 
Where:   Valley Forge Tourism & Convention Board Office
                1000 First Ave, Suite 101
                King of Prussia, PA 19406
What:     This event is open to all members of the Valley Forge Tourism & Convention Board but is geared specifically toward new and prospective member businesses as well as new employees and contacts at our current members.
The 90-minute session includes an opportunity to meet the sales and marketing teams, and introduction to the member HQ, and a short presentation "How to Maximize Your Membership."
Complimentary snacks and refreshments are provided.
Katie Otto, Event Services & Membership Manager
610.834.7968 • otto@valleyforge.org
Click the Date Below to Register for an
Upcoming New Member Welcome Session
---
2020 Member Training Dates Now Available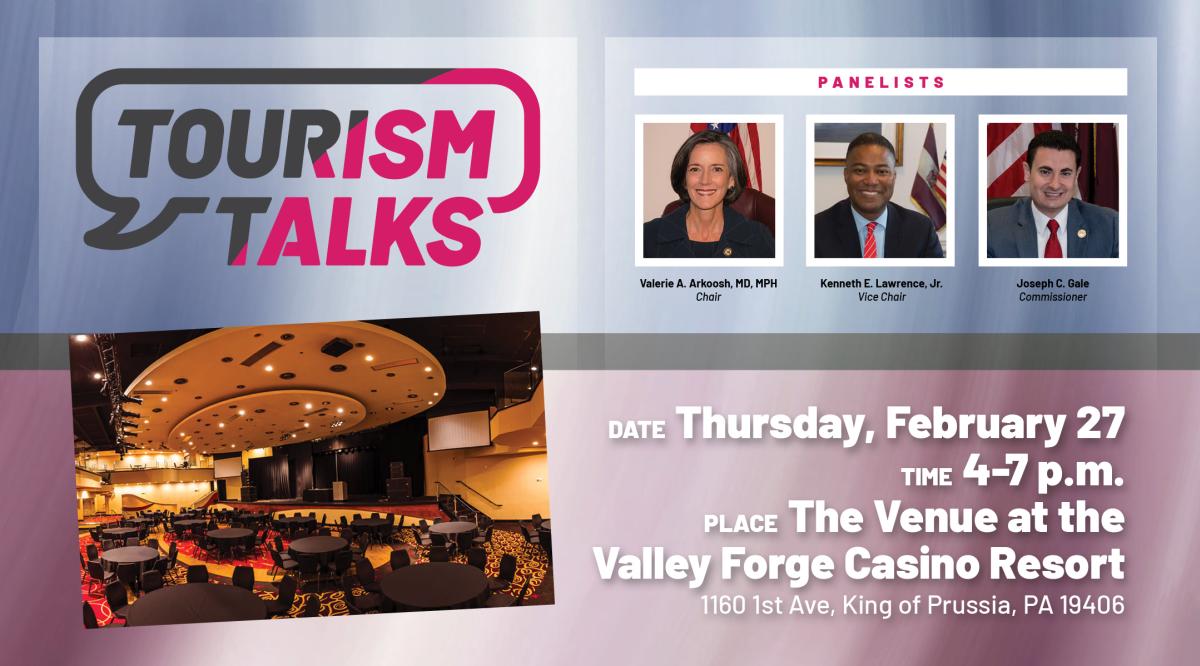 Tourism Talks
The Valley Forge Tourism & Convention Board is completely transforming our Speaker Series into something totally different.

Introducing... Tourism Talks!

These panel events will feature experts on various topics from marketing the visitor experience, to leadership, and trends. We're kicking off the series with our Montgomery County Commissioners as our first group of panelists at 4 p.m. on Thursday, February 27th at The Venue at Valley Forge Casino Resort.
The Montgomery County Commissioners
VALERIE ARKOOSH, MD, MPH | CHAIR
KENNETH LAWRENCE JR. | VICE CHAIR
JOSEPH GALE| COMMISSIONER
---
The VFTCB staff is always challenging our team to come up with fresh concepts that will add value, and benefit you, our members. So, get ready to join the conversation for an amazing year!
If there's something you'd like to know more about from the Commissioners, please submit your questions to our moderator, VFTCB's Director of Communications, Rachel Riley, at riley@valleyforge.org.