MEMBER EVENTS
Join Us at these Engaging, Informative Events
Throughout the year, our organization hosts exclusive events for our members and partners. They are an opportunity to engage, to learn and to network. Events include our monthly training sessions, quarterly networking events, our Tourism Rally Day each May and our Annual Luncheon in October. You will also receive invites to other special events, webinars and more throughout the year.
Check out our upcoming events and be sure to mark your calendars today: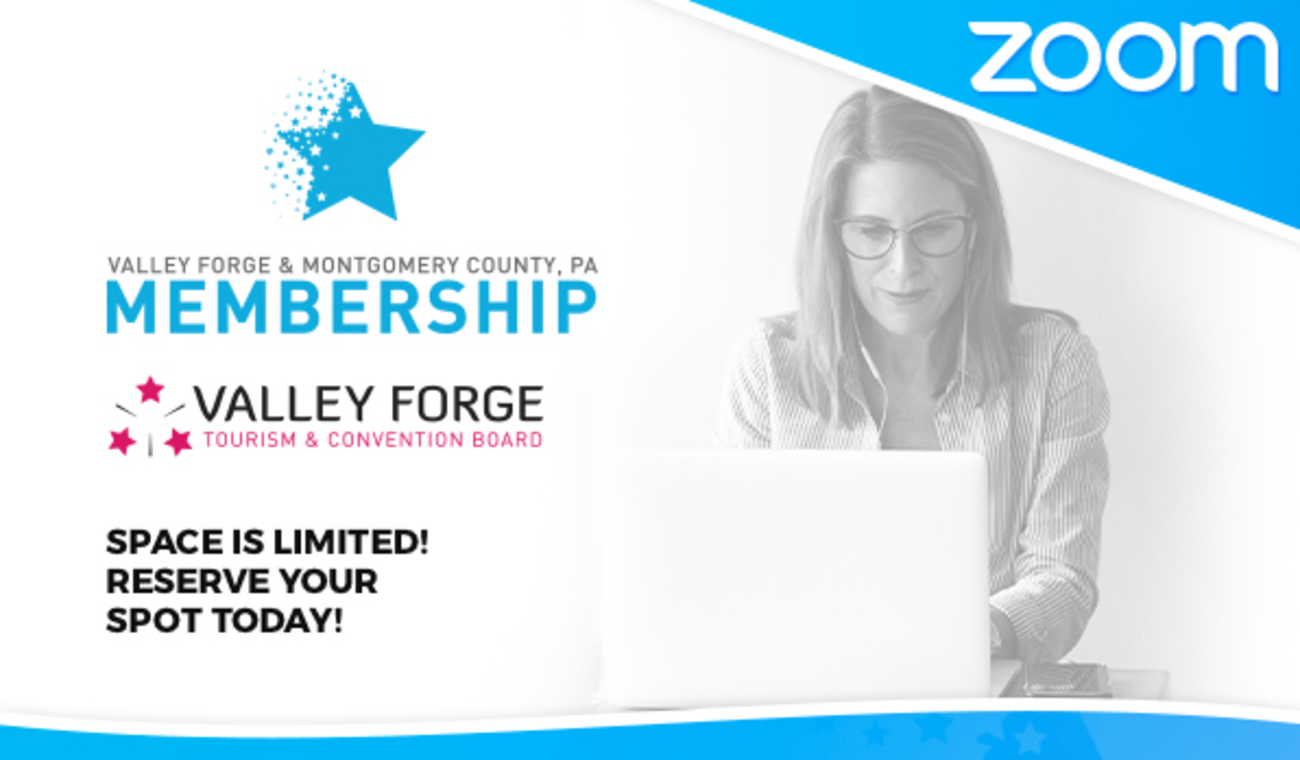 New Member Welcome Webinar
JUNE 2

When: 3:00 p.m.

What: This webinar is open to all members of the Valley Forge Tourism & Convention Board but is geared specifically toward new and prospective member businesses as well as new employees and contacts at our current members.
The 60-minute session includes an opportunity to meet the sales and marketing teams, and introduction to the member HQ, and a short presentation "How to Maximize Your Membership."
Click the Date Below to Register for an
Upcoming VIRTUAL New Member Welcome Session
---
2020 Member Training Dates Now Available