AMBLER ARTS & MUSIC FESTIVAL
June 15 - 16
Ambler Main Street
Ambler's Butler Avenue becomes Montco's largest outdoor concert venue during the two-day Ambler Arts & Music Festival. The music starts Friday, June 15, on the Main Stage with an evening of concerts starting at 6 p.m. Then on Sunday, it's 12 hours of live music from 11 a.m. to 11 p.m. This year's event is headlined by The Trammps, the Grammy-winning R&B act best known for their hit song "Disco Inferno."
PHILADELPHIA FOLK FESTIVAL
August 16 - 19
Old Pool Farm, Upper Salford Township
The annual Philadelphia Folk Festival, presented by the Philadelphia Folksong Society, is the longest, continuously running outdoor music fest in North America. Fest brings some of the leading names in folk music to Montgomery County for three days each August. This year's headline performers include Wynonna & The Big Noise, Patty Griffin, and Valerie June. Also appearing is actor Jeff Daniels with the Ben Daniels Band.
ROCK YOUR LUNCH - KING OF PRUSSIA
Thursdays, June 7 - 28
Presented by King of Prussia District
Bring your blanket or lawn chair and enjoy a free concerts on Thursdays in June starting June 7. Rock Your Lunch concerts are held from 11:30 a.m. to 1:30 p.m. on the lawn along First Ave and feature music from some of the area's best bands and free food samples from some of the area's best restaurants.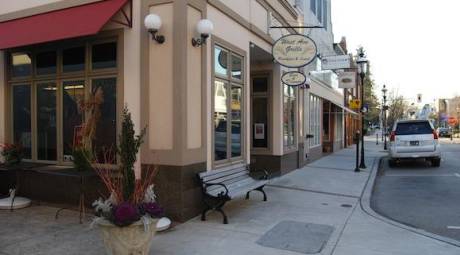 JENKINTOWN
Tuesday Nights Through August
Old York Rd & West Ave
Jenkintown
Jenkintown's Town Square is the place to be on Tuesday nights in summer. The annual summer concert series features free performances by area musicians from 7 to 9 p.m.
GREEN LANE PARK
May - September
Green Lane Park
The ampitheater at Green Lane Park is one of the best outdoor venues in Montgomery County, and from May to September, it hosts concerts and events that span genres. Catch local rockers the Southern Edge Band on June 23 and the Kategory 5 Band on August 5. July 15 brings live theater, as The Complete History of America (Abridged) takes the stage.
CARILLON CONCERTS
Wednesdays, July through August
Washington Memorial Chapel
The beautiful sounds of the Washington Memorial Chapel carillon - played by a rotation of internationally acclaimed musicians - fill the summer air every Wednesday from July 4 to August 29 starting at 7:30 p.m. These concerts are free and guests are encouraged to bring a blanket and a picnic dinner.
CARILLON CONCERTS
Tuesdays, July 3 - August 14
St. Thomas' Church, Fort Washington
For more than 35 years, St. Thomas' Church in Fort Washington has been spreading music across the community during its summer carillon concerts. These free concerts are held every Tuesday in July and into August beginning at 7 p.m.
WORLD MUSIC CONCERT SERIES
Thursdays, June 28 - July 26
Abington Art Center
Abington Art Center presents its second annual World Music Concert Series. The Thursday night concerts are free and feature music from countries around the globe. Last year's performers came from Haiti, Nigeria, Colombia, and Cuba.
MONTGOMERY TOWNSHIP
Thursdays, June through August
Montgomery Township
Beginning June 21, the Montgomery Township Community Recreation Center plays host to its annual summer concert series. Concerts are held every Thursday night (excluding July 5) through August 16 and feature a range of musical genres, including rock, blues, doo wop, and more.
WHITE'S ROAD PARK - LANSDALE
Tuesdays, May 30 - August 22
Lansdale
The Lansdale Department of Parks & Recreation sponsors a series of Tuesday night concerts at Whites Road Park. The sounds of jazz, big band and rhythm orchestra take the sting out of returning to the workweek. The series runs from Memorial Day through mid-August.
MASONS MILL PARK - UPPER MORELAND
Sundays, June 25 - August 13
Huntingdon Valley
The 2018 Summer Concert Series at Masons Mill Park Concert Gazebo brings a world of music to Upper Moreland Township on Sunday nights from June 24 through August 12 (no July 1 show). Performers cover a range of styles, including classic rock, country, jazz and more.
*Ambler Arts & Music Festival photo credit R. Kennedy for Visit Philadelphia