MONTCO'S CAFES & COFFEE SHOPS
The Best of Caffeine and Coziness
There's nothing better than a steaming cuppa to start your day (or keep your day going) on the right foot. Here in Montgomery County, there are endless options to find your favorite caffeine fix. We've narrowed it down to our top ten.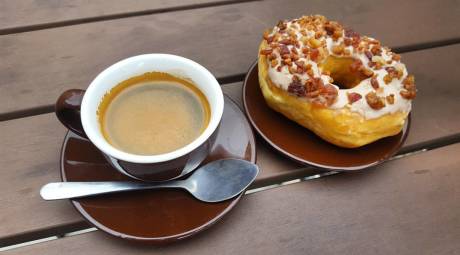 RIVERBEND CYCLES
1 Station Ave
Conshohocken
The café at Riverbend Cycles provides a plethora of local goodies. They serve Philly-based Greenstreet Coffee Roasters single origin coffee, as well as pastries from LeBus Bakery. It's the perfect stop following a crisp morning bike ride.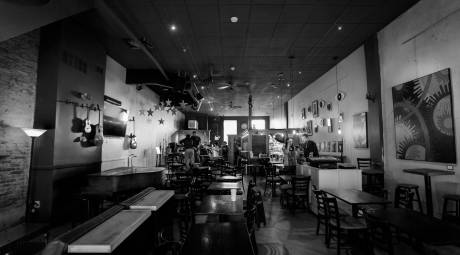 STEEL CITY COFFEE HOUSE
203 Bridge Street
Phoenixville
With soups, salads, sandwiches and a killer breakfast menu, Steel City Coffee House has you covered. Especially if you want to try Hobo Ed's Artisan Coffee. You know you want to.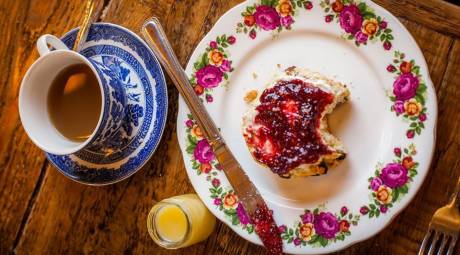 A TASTE OF BRITAIN
503 W. Lancaster Avenue, Eagle Village Shops
Wayne
This Main Line gem from across the pond offers more than premium tea and scones. A Taste of Britain proudly serves Philly Fair Trade Roasters Coffee—French Press, no less. We also recommend the Cadbury drinking chocolate for a true British treat.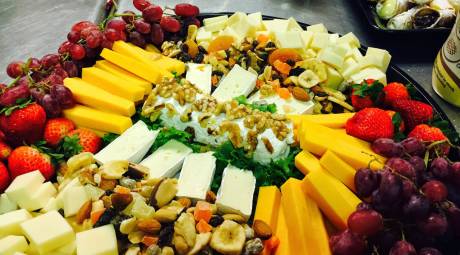 PANINIZ
100 Matsonford Road
Radnor
Featuring weekly specials (such as chicken parmesan and Mediterranean quesadillas) and seasonal catering, Paniniz serves the business community throughout Montgomery County. They'll even deliver lunch to your office. Not bad, eh?
CAFÉ V-DAL
5 W Main St
Lansdale
Lansdale locals love the sweet and savory crepes from Café V-dal, as well as the myriad espresso options. We double-dog dare you to try the death eye coffee.
'FEINE
812 Fayette St
Conshohocken
This cozy Conshy café offers unique hot drinks (think jalapeño mochas, honey lavender lattes, and butterbeer) in addition to quality coffee and pastries. Stop by for a morning pick-me-up, or settle in to get some work done—they have free Wi-Fi and outlets available.
PIE AND PLATE CAFÉ
43 N Main St
Ambler
What began as an award-winning dessert food truck is now Pie and Plate Café, tucked into a historic building in Ambler. What better way to pair a flaky, buttery crust than with a cup of locally-sourced coffee or tea? Perhaps a scoop of specialty ice cream.
GREEN ENGINE COFFEE CO.
16 Haverford Station Rd
Haverford
Aptly named for their emerald green La Marzocco GB/5 espresso machine, Green Engine Coffee Co. uses top-of-the-line equipment to give you the very best brew. Try a Kyoto-style cold brew or one of their daily hand pours.
PERKY JOE'S CAFÉ
691 Sumneytown Pk
Harleysville
Head to Harleysville for some serious signature drinks, including a matcha latte, Aztec mocha, and Cinnilla Americano. They also offer delicious seasonal pour overs that we can't pronounce, such as the Ethiopian Yirgacheffe.
GRYPHON COFFEE CO.
1225 Montrose Ave
Bryn Mawr
(also in Wayne and Philadelphia)
Whether you want coffee or kombucha, Gryphon Coffee Co. meets your every café need. With tasteful breakfast and lunch options too, you'll want to hang out here all morning and afternoon.