Contact: John Golden
               610.834.7985
               golden@valleyforge.org
Valley Forge Tourism & Convention Board
Welcomes Marc A. Kaminetsky as Director of Sales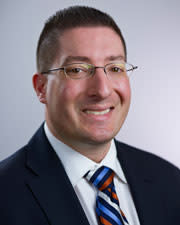 KING OF PRUSSIA, Pa. - Marc A. Kaminetsky has joined the Valley Forge Tourism & Convention Board (VFTCB) as Director of Sales. Kaminetsky joins the Montgomery County-centric organization from Discover Lehigh Valley, where he spent 12 years as National Sales Manager. His role with the VFTCB will be to further the organization's mission to market the Valley Forge and Montgomery County area - on a countywide basis - to the meetings, sports and group tour markets.
Kaminetsky brings a vast array of skills, including generating sales leads and representing his organization at conventions, trade shows and sales missions. He is a Lock Haven University of Pennsylvania graduate, earning a BS in Recreation Management. Kaminetsky also holds a Certified Travel Industry Specialist (CTIS) designation from Indiana University-Purdue University.
The Roxbury, NJ native also holds a number of leadership positions within the travel-tourism industry, including membership on the Editorial Advisory Board of PA Meetings + Events Magazine, the Bethlehem (PA), Chamber of Commerce, the American Bus Association and Middle Pennsylvania MPI.
Kaminetsky's position at the VFTCB is under Vice President of Sales and Strategic Partnerships Lisa Karl, who commented: "Welcoming Marc into our organization is a real win for us. He is a proven professional with deep contacts in the industry and a long track record for success. Our strategic plan has us concentrating on the meetings, sports and group tour markets as a huge economic driver for Valley Forge and Montgomery County, and we are confident Marc will contribute greatly to achieving that ongoing goal."

The Valley Forge Tourism and Convention Board is a nonprofit, membership-based sales and marketing organization that actively promotes the Valley Forge area and Montgomery County, Pa., as a convention site and leisure visitor destination by encouraging patronage of its 300-plus member hotels, restaurants, attractions and services. The Board's website serves visitors, meeting planners, tour operators and residents, as well as hosting The Pursuit, a twice-weekly blog.