KING OF PRUSSIA, PA – The Valley Forge Tourism & Convention Board (VFTCB) is encouraging visitors and residents to attend this year's annual Philadelphia Flower Show, and they want everyone to use SEPTA to get there from Montco. 
With 49 SEPTA rail stops spread across Montgomery County, the train offers a convenient option that drops you off at the Pennsylvania Convention Center, site of the 2018 Flower Show from March 3rd to March 11th.
Last November, the VFTCB introduced the first chapter of the I SEPTA Montco marketing campaign, an extension of the popular I SEPTA Philly perks program that gives SEPTA riders discounts at area businesses and attractions when they show their SEPTA pass. Offers to Montco businesses can be found on a dedicated website, iseptamontco.com, and new offers are being added to the program on a weekly basis.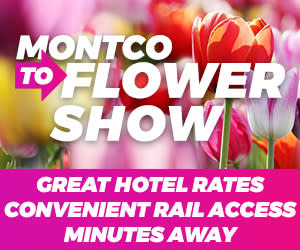 The new "Montco to Flower Show" ad campaign highlights accommodations, transportation and attractions throughout Montgomery County, as well as showcases the county's easy accessibility and proximity to Philadelphia.
"We're excited to launch this new campaign that will connect with out of town visitors and encourage them to stay at one of our 77 hotels and hop on SEPTA trains to get to the show," added Edward Harris, Chief Marketing Officer for the VFTCB.  "Being minutes away from Philly, with affordable hotel rates, 1,600 restaurants, the best shopping in the country, free parking, and discounts to area attractions through our I SEPTA Montco perks program, it's a no-brainer to stay overnight here in Montco."
The campaign is multi-faceted with a heavy digital ad campaign driving visitors to the valleyforge.org/flowershow website outdoor digital billboards, and a social media push that includes a contest to win an overnight stay in Montco with free Flower Show passes and round trip "Montco to Flower Show" SEPTA rail passes.  
The Philadelphia Flower Show attracts 250,000 visitors annually and for the third year in a row, the VFTCB will sponsor a booth that will highlight Montgomery County, PA attractions.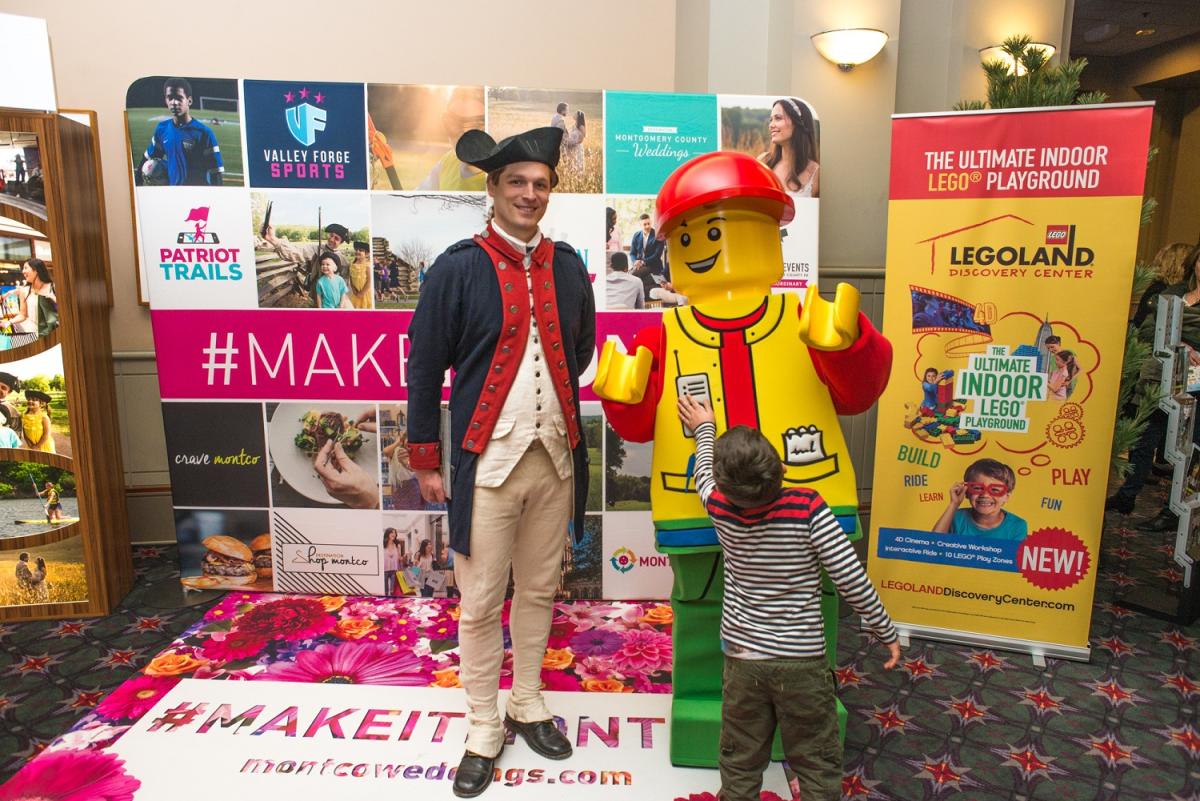 Visitors to the booth will discover the wide range of things to experience in Montco including the Elmwood Park Zoo, Legoland Discovery Center, and a new Cirque du Soleil show coming to Oaks, PA this summer, to name a few. 
The Tourism Board will also have special mascot guests from area attractions and will distribute the organization's first Montgomery County Arts Guide.
###
The Valley Forge Tourism & Convention Board (VFTCB) is a nonprofit, membership-based sales and marketing organization that actively promotes Valley Forge and Montgomery County, PA as a convention site and leisure visitor destination by encouraging patronage of its 500+ member hotels, restaurants, attractions, and services. The award-winning website links visitors, meeting planners, tour operators, and residents to a diverse portfolio of brands focused on reasons to visit the region.