Travel Rally Day Premieres New Montco Wellness Campaign, Announces Harlem Globetrotters to County, Highlights Newest Summer Hotel Package and Brand-New TV Commercial,
and Presents Musicopia with $15,000 Check
---
KING OF PRUSSIA, Pa. (May 13, 2019) - Today, the Valley Forge Tourism & Convention Board (VFTCB) gathered 200 members and guests at the newly renovated Blue Bell Country Club in Montgomery County, Pa. for a travel rally to promote tourism in the county and highlight the board's newest initiatives. The rally coincided with the VFTCB's fourth annual Destination Montco Golf Classic and was held in conjunction with National Travel & Tourism Week, a nationwide, annual salute to travel and tourism organized by the U.S. Travel & Tourism Association.
In keeping with the Travel Association's 2019 theme, Travel Matters, the VFTCB kicked off the event with high-adrenaline entertainment with skydivers jumping down onto the golf greens and Big Apple Circus stilt walkers to drum up excitement about the county's action-packed events this year. The VFTCB shared current statistics and updates highlighting the county's dramatic change in economics, employment, and attractions. In 2018, tourism spending grew more than 5% in Montgomery County reaching nearly $1.65 billion. In addition, Montco tourism spending supports 4.1% of jobs (20,000 jobs) and the county still remains the largest suburban county contributing to tourism spending. Based on statistics, Montgomery County tourism spending is growing faster than the state of Pennsylvania.
"The Valley Forge Tourism and Convention Board is always looking for action-packed and engaging entertainment, events and attractions to bring to the county. More excitement means more visitors and that is exactly why travel matters across the country – the more we offer and invest,  the more individuals and families get to see," said Mike Bowman, VFTCB President & CEO. "We are thrilled that high-profile performances like the Big Apple Circus, Cirque du Soleil and the Harlem Globetrotters are selecting Montco as tour stops. That truly shows the value our county offers. Travel Rally Day is our chance to thank our members for all they do to bring visitors to the area and keep them coming back for more time and time again." 
Attendees were the first to view the VFTCB's new summer TV commercial which brings Montco's award-winning Patriot Tales Comic Book to life with two kids and two Colonial soldiers exploring the history and unique attractions across the county. In conjunction with the board's newest commercial was the announcements of VFTCB's summer hotel package. Travel Rally Day also introduced the launch of the VFTCB's newest initiative – Montco Wellness – highlighting Montgomery County's healthy living attractions such as spas, trails, adventure activities and beyond.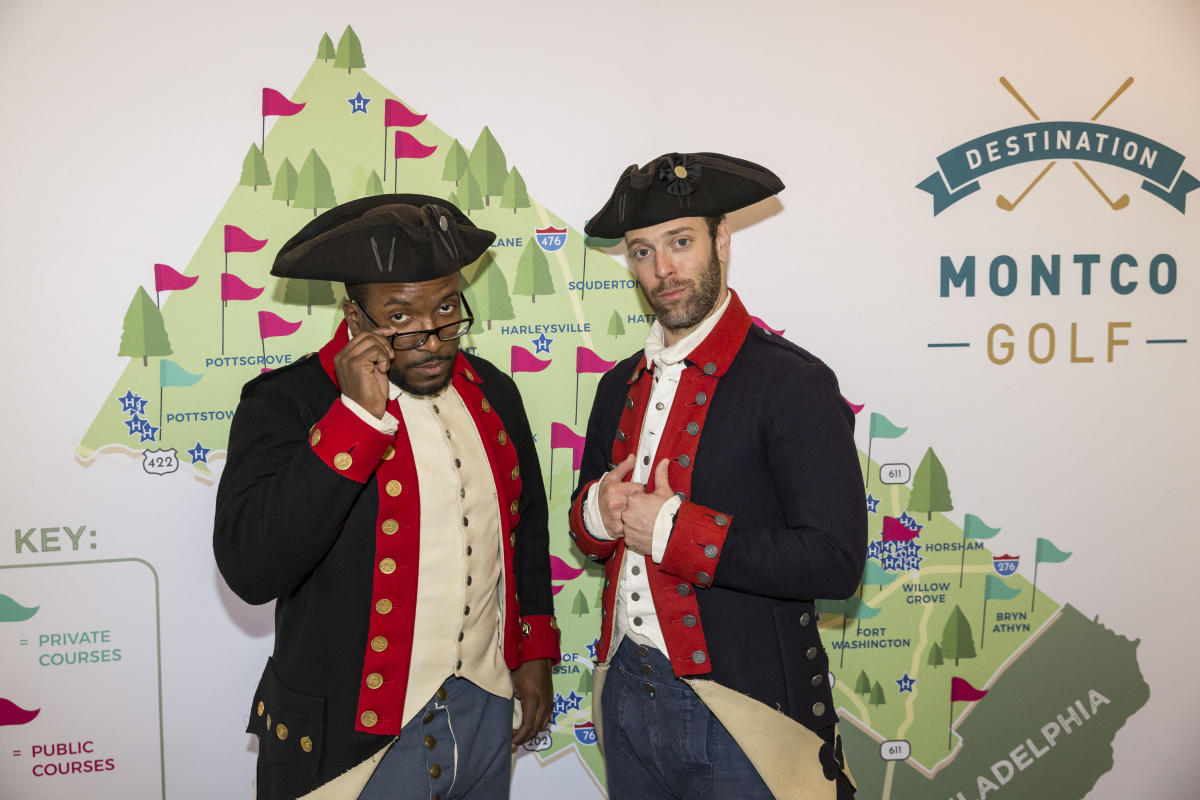 "Wellness is becoming a popular tourism trend and the Valley Forge Tourism & Convention Board is beyond excited to recognize all of the healthy living options Montco proudly offers only to our residents on a daily basis, but for those who visit us as well," said Valley Forge Tourism & Convention Board's Chief Marketing Officer Ed Harris. "Our newest initiative, Montco Wellness, was created to help promote places like our almost 100 miles of trails, hiking, biking at places like Cycle Bar, water sports at Green Lane Park, spas, our organic food scene at spots like Vitality Bowls and True Food Kitchen, and the also coming-soon Reach Indoor Climbing Facility. If you're a health, fitness, cleaning-eating or activity nut, Montco has a place for you."
Players from the world renowned Harlem Globetrotters kept guests thinking-fast as they performed tricks and skills during the VFTCB's announcement of them arriving to Montco on Aug. 18 where they will have two performances at Montgomery County Community College in Blue Bell. As a thank you to the county, all three Montgomery County Commissioners were gifted with personalized jerseys.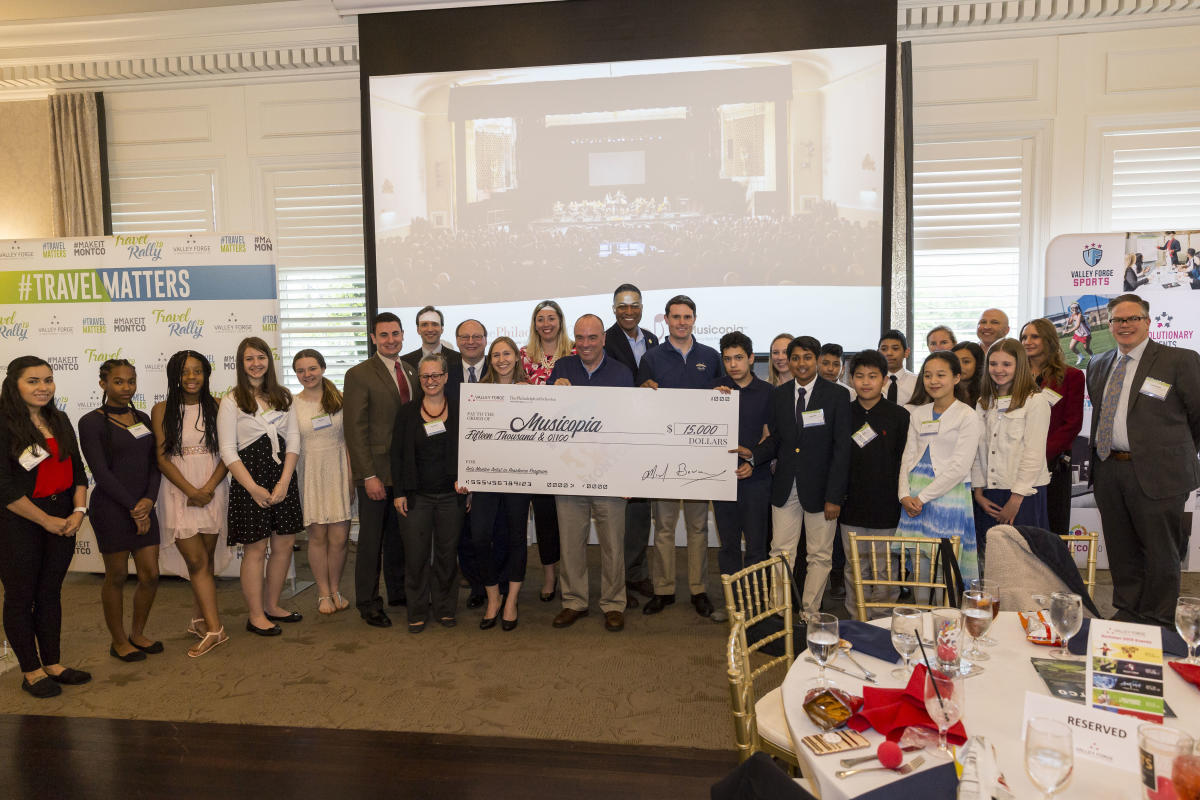 With a mission of giving back to the community, the VFCTB hosted a successful community concert at the Keswick Theatre in February featuring members of The Philadelphia Orchestra. From fund raising efforts and 1,000 individuals in attendance, the VFTCB presented the concert's beneficiary, Musicopia, with a $15,000 check to support arts education in four Montgomery County public schools – Eisenhower Science and Technology Leadership Academy and Stewart Middle School, which are both located in Norristown, Perkiomen Valley Middle School East in Collegeville and Upper Moreland Middle School in Hatboro.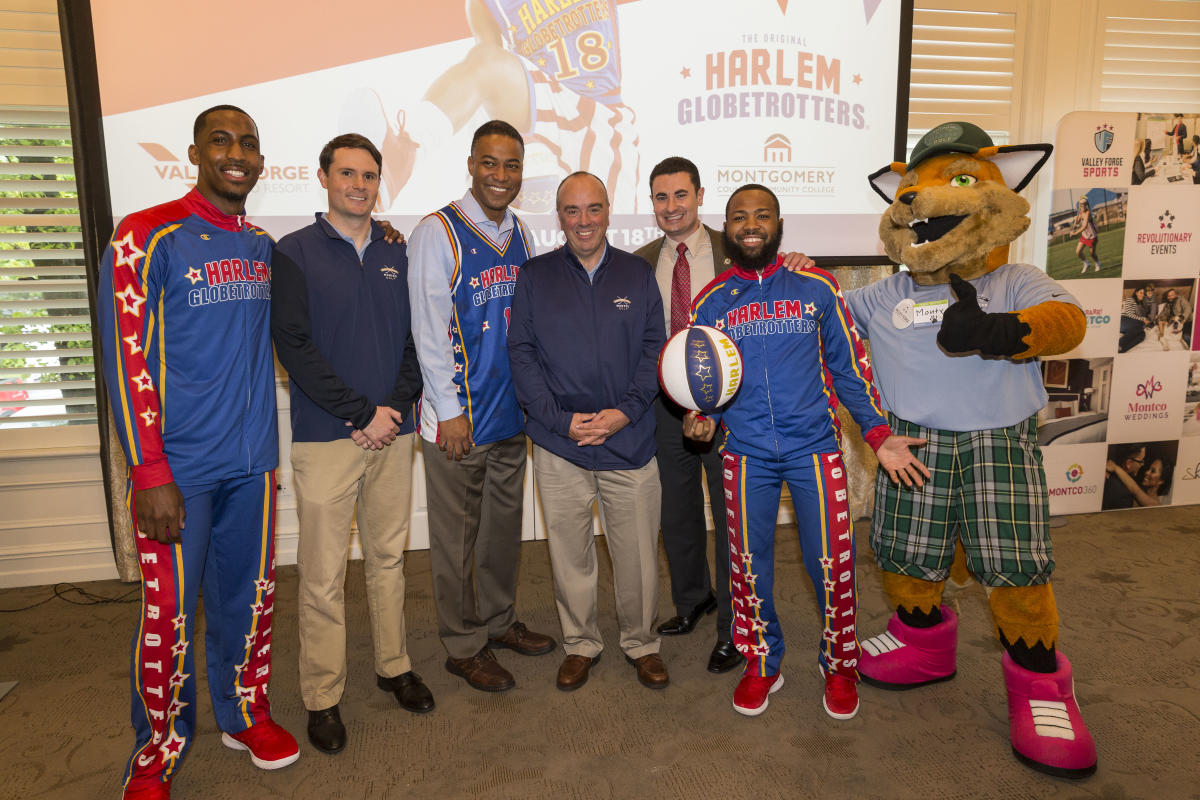 In conjunction with the fourth annual Montco Golf Classic that welcomed more than 120 golfers across 18 holes of championship golf at the Arnold Palmer course, the VFTCB unveiled the third annual Montco Golf Guide.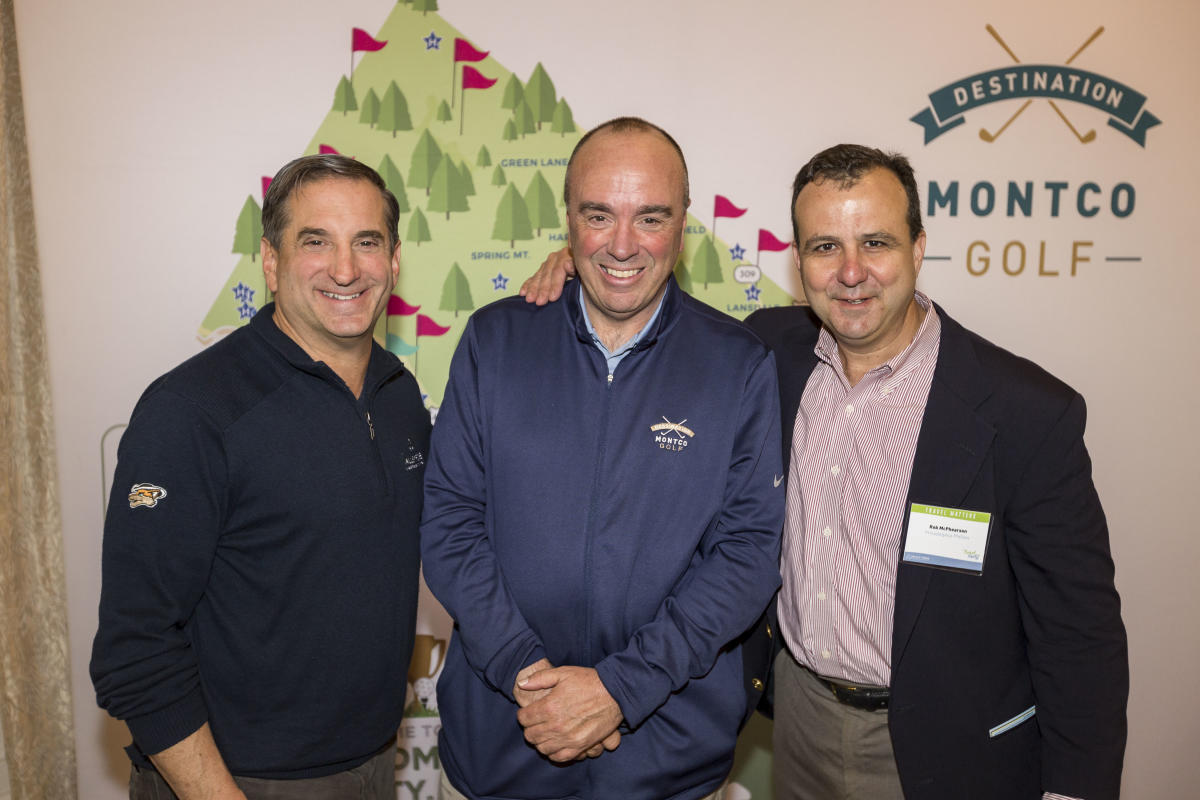 The guide features the county's 53 golf courses, as well as interviews with local players, an update on the Blue Bell Country Club renovations, details about the 2nd Annual Valley Forge Invitational, information regarding the 2020 KPMG Women's PGA Championship at Aronimink Golf Club and more. In addition to being distributed at the Travel Rally, the guide is sent to more than 10,000 golfers within a 120-mile radius to encourage out-of-town golfers to play and stay in Montgomery County.
The Valley Forge Tourism & Convention Board (VFTCB) is a nonprofit, membership-based sales and marketing organization that actively promotes Valley Forge and Montgomery County, PA as a convention site and leisure visitor destination by encouraging patronage of its 500+ member hotels, restaurants, attractions, and services. The award-winning website links visitors, meeting planners, tour operators, and residents to a diverse portfolio of brands focused on reasons to visit the region.