KING OF PRUSSIA, PA – The Valley Forge Revolutionary 5-Mile Run will return once again to Valley Forge National Historical Park April 28, 2019 and runners are encouraged to sign-up as soon as possible to take advantage of early discounts!
Organized by the Valley Forge Tourism & Convention Board (VFTCB), all proceeds from the event benefit Valley Forge National Historical Park. The cost is $35 until March Dec. 28, $40 through March 18, and then $45 through April 27. Since there is no race-day registration, runners can register online here: https://www.valleyforge.org/revolutionary-run/.
A unique challenge for runners of all skill levels, more than 1,500 runners are expected to participate in this one-of-a-kind event in its 14th year.
"Valley Forge is one of the region's most visited destinations, so we're proud to keep our commitment to supporting the national park through Rev Run each year," said Mike Bowman, President & CEO of the VFTCB. "The park is truly a treasure for runners, cyclists, history enthusiasts, visitors, and residents alike."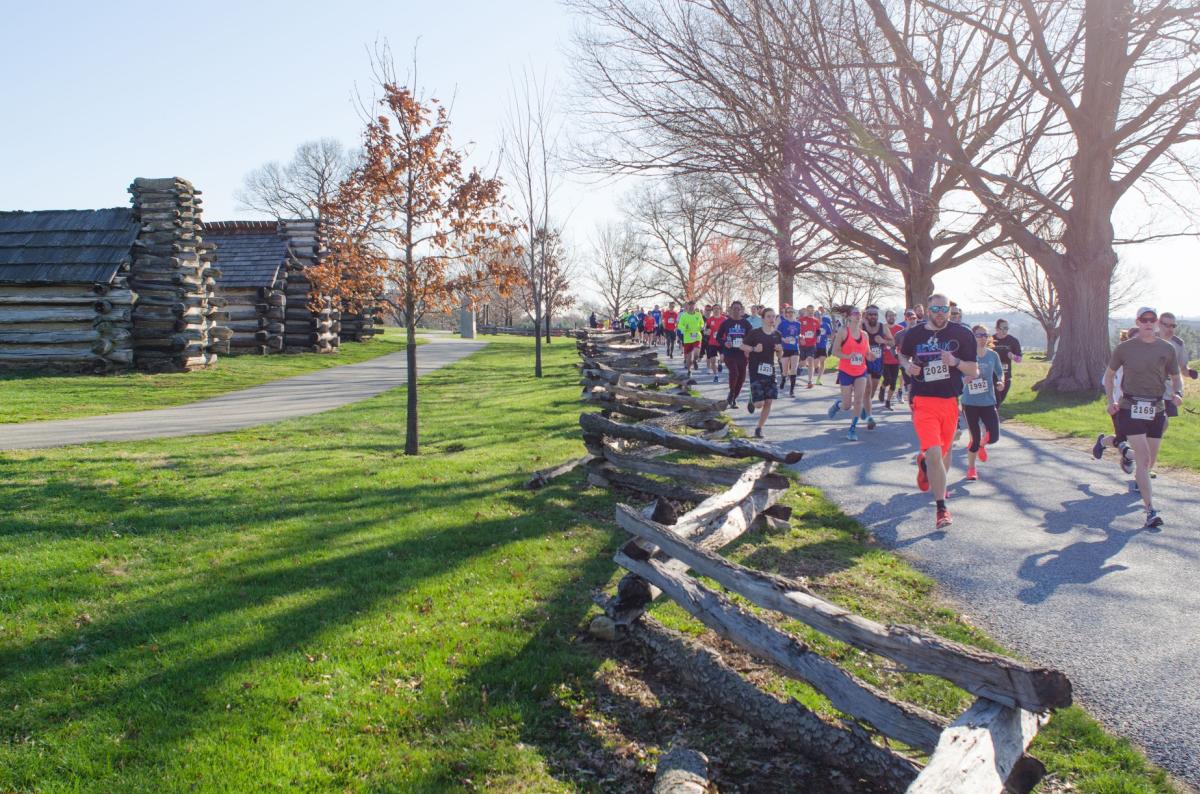 Last year, the run raised $55,500, the largest amount to date. Since the inception of the Rev Run in 2005, the VFTCB has given back more than $400,000 in support to Valley Forge, a site that attracted 2.2 million visitors in 2017.
"The park is fortunate to have a committed partner in the Valley Forge Tourism & Convention Board," said Superintendent Steve Sims. "As a three-time Rev Run participant, I look forward to the race and am grateful for the benefit it provides to the visitor experience."
Runners trek the five-mile, USATF-certified, closed course that follows the Joseph Plumb Martin Trail, and traverse scenic and hilly terrain with steady climbs and descents, a mix of roads and trails, and ends with a tough uphill climb over the final quarter-mile to the finish line at the park's Visitor Center.
Named an Event to Watch in 2017 by SportsEvent Magazine, Rev Run is sanctioned by the Mid-Atlantic USA Track & Field, and is part of the Mid-Atlantic Grand Prix. USATF members can register for a $2 discount.
The event also includes a three-mile walk, which is open to all ages, strollers, and leashed dogs along the Joseph Plumb Martin Trail for $25 until Dec. 28, $30 through March 18, and then $35 through April 27. The 1.776 kilometer Young Patriots Run for kids ages 6-13 passes the Muhlenberg Brigade huts, and costs $15 until Dec. 28, and then $20 through April 27.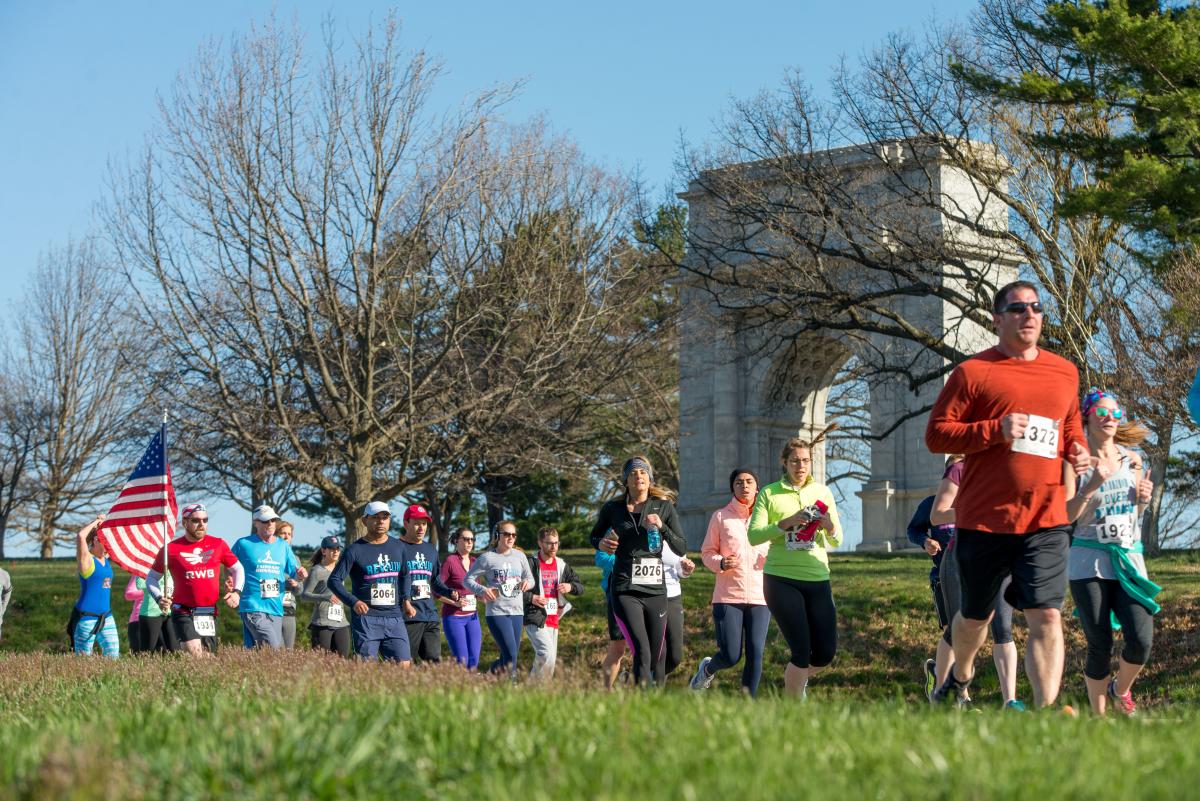 In-person sign-ups will be available during packet pickup 3 to 6 p.m. April 26, and 9 a.m. to 3 p.m. April 27 in the VFTCB offices located at 1000 1st Ave, Suite 101 in King of Prussia.
Cash prizes will be awarded to the top three overall male and female winners. Custom medals will also be awarded to the top three finishers in each age bracket.
Registrants before April 8 will receive a 2018 Revolutionary Run commemorative long-sleeve t-shirt. Participants and spectators can also enjoy the expo area which includes local restaurants, attractions, and services with free samples, swag and discounts.
Sponsorships are still available starting at $250, as well as Corporate Team categories, and volunteer opportunities.
Funds raised are part of various infrastructure improvement projects and programming to enhance visitor experience. Past projects have included:
Future maintenance needs of Sullivan's Bridge, the new pedestrian span over the Schuylkill River
Design and fabrication work on the public trailhead and overlook improvements as part of a new Meadow Trail/Meadow Management Plan
Design and fabrication of new information and orientation kiosk located between visitor parking and the Visitor Center
Support Once Upon a Nation Storytelling programs
The Park also has a significant economic impact on the region, contributing $46.5 million and 426 jobs to the local economy in 2017.
The Valley Forge Tourism & Convention Board (VFTCB) is a nonprofit, membership-based sales and marketing organization that actively promotes Valley Forge and Montgomery County, PA as a convention site and leisure visitor destination by encouraging patronage of its 500+ member hotels, restaurants, attractions, and services. The award-winning website links visitors, meeting planners, tour operators, and residents to a diverse portfolio of brands focused on reasons to visit the region.