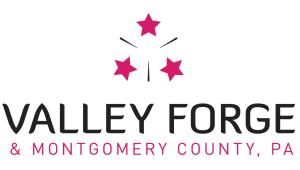 RECORD YEAR FOR 17TH ANNUAL VALLEY FORGE REVOLUTIONARY 5-MILE RUN
1,200+ runners and walkers from 22 different U.S. states and two countries contribute to record-breaking race registration and sponsorship
1,200+ runners & walkers gathered at Valley Forge National Historical Park this morning to take part in the sold-out 17th Annual Valley Forge Revolutionary 5-Mile Run and 2-mile walk hosted by the Valley Forge Tourism & Convention Board.
100% of race proceeds benefit Valley Forge National Historical Park. Since its inception in 2006, Rev Run has raised roughly $550,000 for Park infrastructure improvement projects and programming. Projects funded by Rev Run proceeds include bottle-filling stations around the Park, new wayside interpretation panels for the Patriots of African Descent Monument, signage for informational midway kiosks, Once Upon a Nation programming, storytelling benches, future maintenance needs of Sullivan's Bridge, the newly renovated Grand Parade Trail Steuben Plaza area, and other trail connections.
A record-high 49 sponsors partnered with the VFTCB to support this year's event.
Today's event kicked off the virtual component of the race where registrants can participate virtually from anywhere in the world between April 16th – April 23rd. To date, runners from 22 different U.S. states and two countries are registered to participate virtually.
Photo / Video link: https://www.dropbox.com/scl/fo/iv2azpwvui2o0day7sequ/h?dl=0&rlkey=nl54gqzslcutxr8bh4sm31259
The Valley Forge Tourism & Convention Board (VFTCB) is a nonprofit, membership-based sales and marketing organization that actively promotes Valley Forge and Montgomery County, PA as a convention site and leisure visitor destination by encouraging patronage of its 500+ member hotels, restaurants, attractions, and services. The award-winning website links visitors, meeting planners, tour operators, and residents to a diverse portfolio of brands focused on reasons to visit the region.