Montgomery County landscapers and florists are feeling the power of flowers at this year's Philadelphia Flower Show, run by the Pennsylvania Horticultural Society.
The 190th event, which runs March 2-10 at the Pennsylvania Convention Center in the city, pays tribute to the enormous impact flowers can have. And, Montco has the second most exhibitors – eight – next to Philly:
American Rhododendron Society, Greater Philadelphia Chapter
Burke Brothers Landscape Design/Build Delaware Valley Water Garden Society
Hunter Hayes Landscape Design
Lakeside School Greenhouse
Main Line Health
North American Rock Garden Society, Delaware Valley Chapter Pennsylvania Bonsai Society Refugia Design, Ltd.
Robertson's Flowers & Events
Temple University, Ambler
Hunter Hayes Landscape Design in Ardmore crafted a rehabbed garden space dubbed, "The Power Plant," in which a restored abandoned mill and water wheel serve as an environmentally beneficial landscape. The natural pond is filled with native stone and aquatic plants offers filtration and an abundant habitat for wildlife.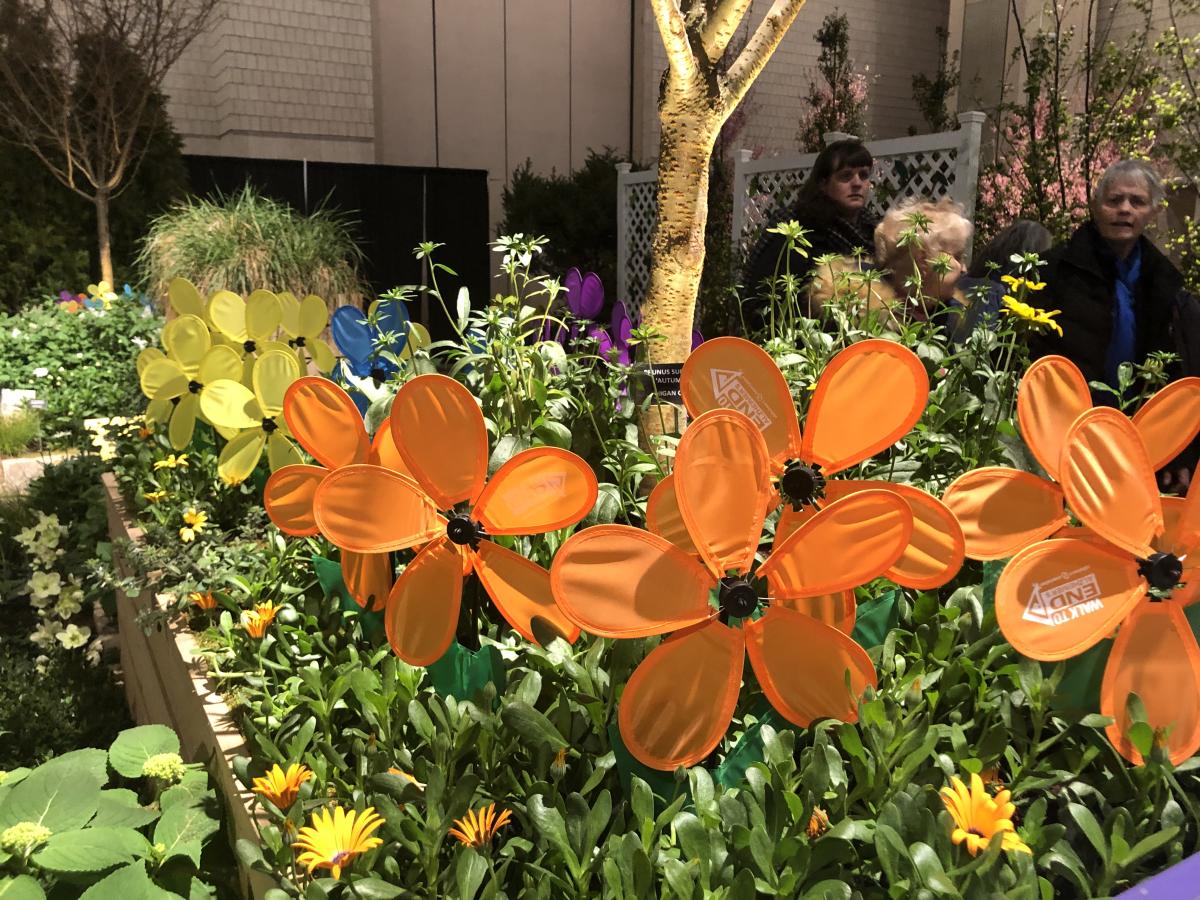 From the first blooms of spring, to the expansive fields that fuel whole economies, the idea of this year's theme is that flowers can influence how people feel, think, and act in small, and global ways.
That's why Burke Brothers Landscape Design/Build in Wyndmoor created their display with a special message to raise awareness for Sara's Smiles Foundation (www.sara-smiles.org), an organization the family founded in memory of their youngest daughter, Sara, who passed away from brain cancer at age 4.
The foundation provides care packages for patients and families, and encourages communities to get involved by making cards for kids. The group hopes their garden captures the spirit of Sara's positivity, and expresses hope and compassionate support.
The largest flower show in the USA presents 10 acres of stunning landscapes, floral displays, thousands of plants in competition, and displays that feature trending topics for gardeners.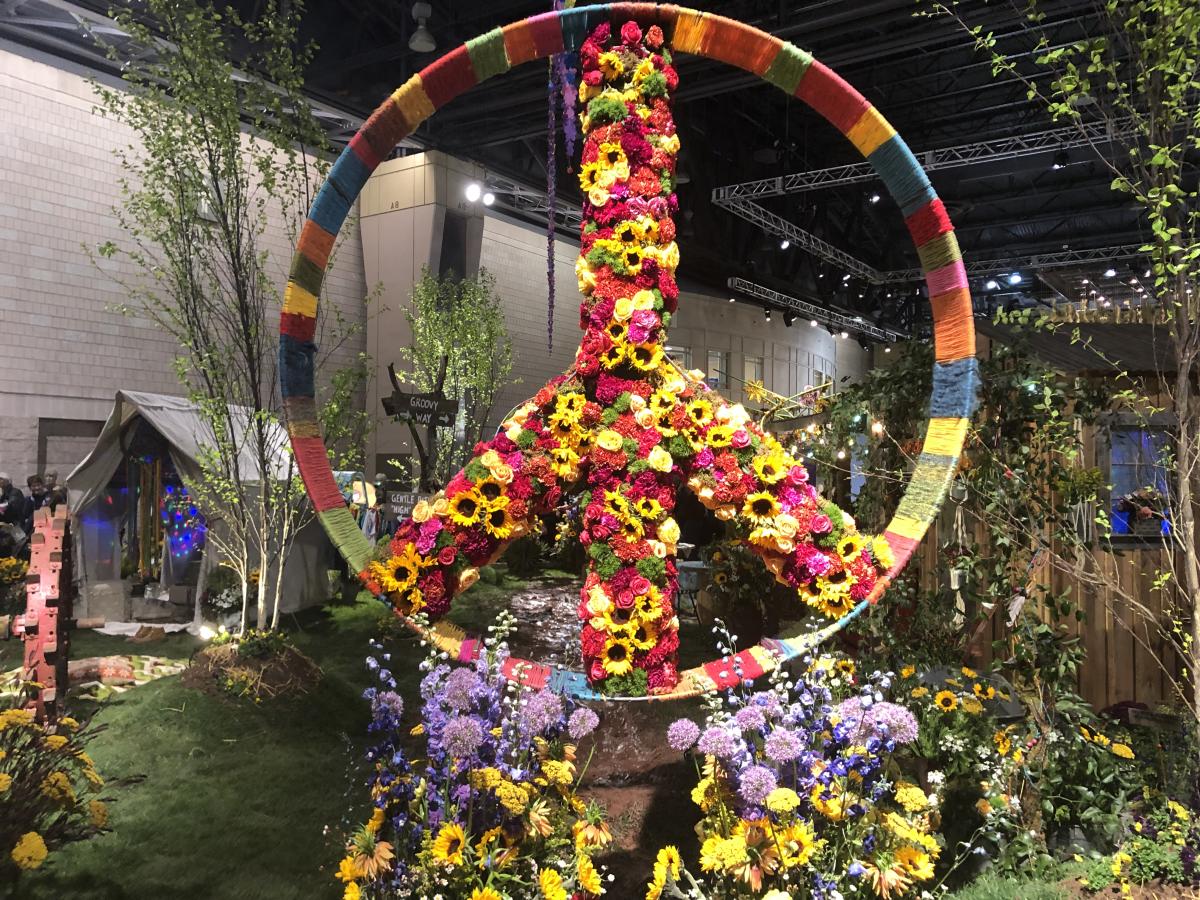 Exhibits take a holistic approach to "Flower Power" with sweeping landscapes and artful interpretations that inspire, express emotions, examine fragrance and color, and convey a universal language.
Other things to enjoy on-site include:
Planting activities that help get the first blooms of spring off to a good start at The Gardener's Studio.
Fun-filled competitions in The Designer's Studio.
Tastings in the Fine Wine & Good Spirits area
Live butterflies
Early morning, and after-hours activities
Garden tea
Participants also represent Bucks, Chester, Delaware, Mifflin counties in PA, as well as Connecticut, Delaware, Georgia, Illinois, New Jersey, New York, Ohio, West Virginia, and the UK.The materials shipped by the international competitors were stored with General Exposition Services in Pottstown.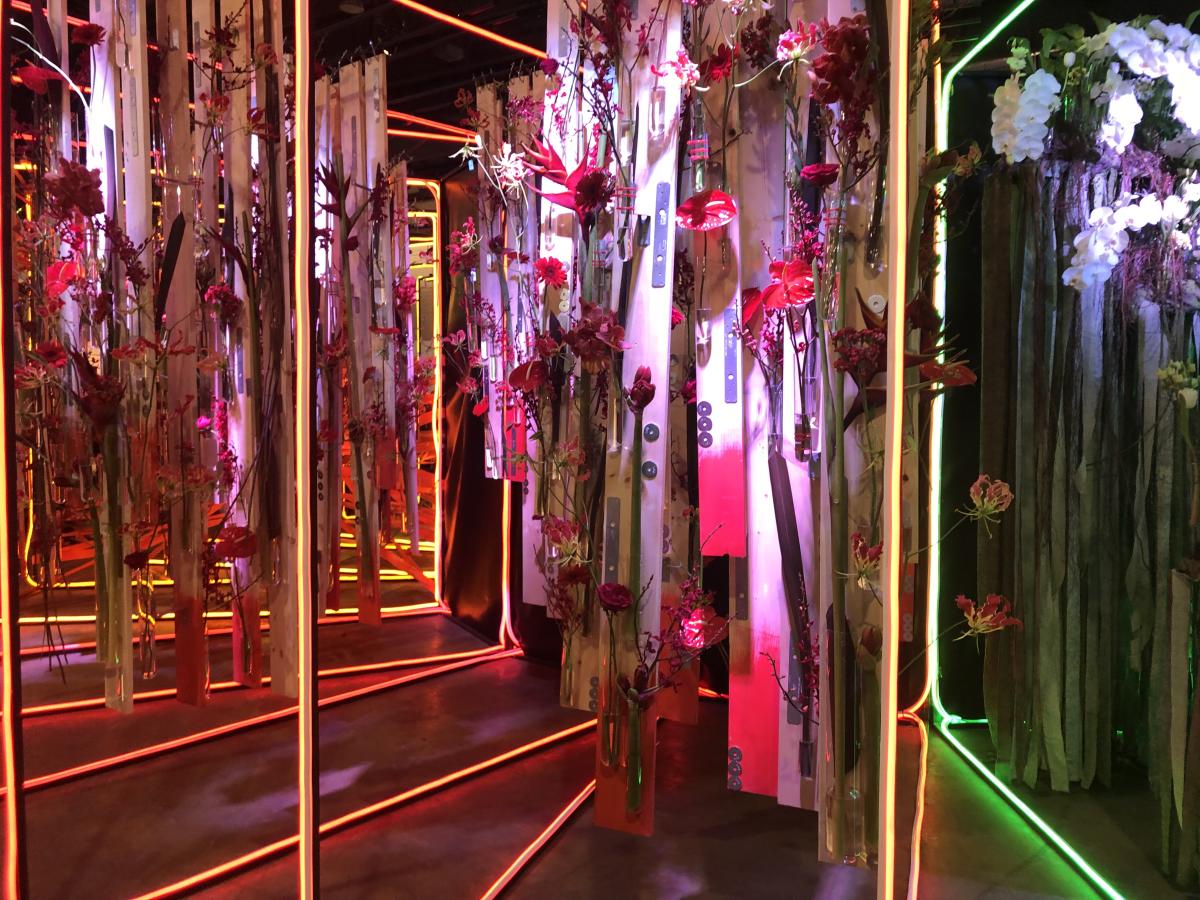 While at the Flower Show, don't forget to visit the Valley Forge Tourism & Convention Board booth for our latest Spring Arts Guide, featuring our Arts Montco brand, which promotes more than 200 arts and culture venues, events centered around entertainment, gardens, and museums, and to enter to win tickets to some amazing entertainment, including Big Apple Circus! 
Before you go, book your stay in Montco, then travel down to the city using SEPTA.
The Valley Forge Tourism & Convention Board (VFTCB) is a nonprofit, membership-based sales and marketing organization that actively promotes Valley Forge and Montgomery County, PA as a convention site and leisure visitor destination by encouraging patronage of its 500+ member hotels, restaurants, attractions, and services. The award-winning website links visitors, meeting planners, tour operators, and residents to a diverse portfolio of brands focused on reasons to visit the region.