Mike Bowman, President and CEO of Valley Forge Tourism and Convention Board (VFTCB), has once again been named to the Philadelphia Business Journal Power 101 list, a guide that aims to reflect the most influential people in the region.
 
The Philadelphia Business Journal notes its staff considered not only those who hold powerful positions, but also those helping to shape the future of their respective industries. Selections were made across a variety of sectors holding important roles in the Philadelphia (and beyond) economy.
Attributing this recognition to the entire VFTCB staff, Bowman states, "I'm so proud to work with an incredible team of industry leaders every day to support hoteliers, partners, and overall tourism in Montco."
Tourism continues to rebound in Montgomery County after being hit hard by the pandemic. This year, Montco's hotel room revenue is expected to reach a record high at $269 million, a potential nine percent increase from 2022. That translates to overall positive economic impact and jobs for restaurants, historical sites, attractions, and arts and culture venues.
 
The county continues to lead the suburban market with more than 1.8 million hotel room nights sold last year — 40 percent of the market share. By the end of this year, Montgomery County will have 83 hotels, and 9,500 rooms, double the rest of the suburban counties.
 
Under Bowman's leadership, the VFTCB team is gearing up for some other key developments in 2023:
The 17th Annual Valley Forge Revolutionary 5-Mile Run exclusively benefitting Valley Forge National Historical Park
U.S. Youth Soccer Eastern Presidents Cup expecting to generate nearly $5 million in economic impact
Crave Montco Month: a monthlong restaurant promotion showcasing Montgomery County as a premier dining destination
Arts Montco Week and Montco Jazz Fest including a Women in Jazz theme
A major arts & culture announcement
A robust summer marketing campaign aimed to generate overnight visitation to the county and traffic to the VFTCB's award-winning website
Freedom from Hunger food drive that has collected more than 132,000 pounds of food to feed the hungry in Montco to date
"The team's commitment to innovation and creativity is just remarkable," continued Bowman. "It's one of the many reasons why Montgomery County continues to lead and outperform the region."
The VFTCB is a private, non-profit, membership-based sales and marketing organization with an impressive Board of Directors consisting of regional representatives who hold leadership roles in hospitality, academic, business, and life sciences areas.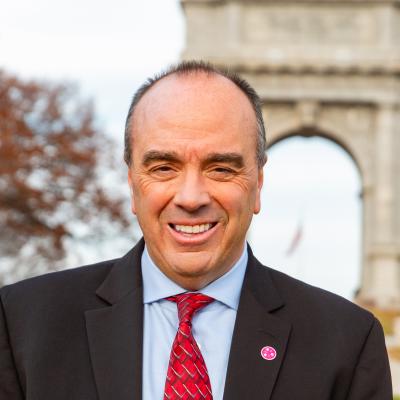 Read more about Mike Bowman at the Philadelphia Business Journal here.
The Valley Forge Tourism & Convention Board (VFTCB) is a nonprofit, membership-based sales and marketing organization that actively promotes Valley Forge and Montgomery County, PA as a convention site and leisure visitor destination by encouraging patronage of its 500+ member hotels, restaurants, attractions, and services. The award-winning website links visitors, meeting planners, tour operators, and residents to a diverse portfolio of brands focused on reasons to visit the region.