POTTSTOWN, Pa. — The 144-player field won't be finalized until May 22, but Ashley Grier (Hagerstown, Maryland) is one player that fans will see at Raven's Claw Golf Club in Pottstown, Pa. from May 31-June 2 for the second annual Valley Forge Invitational.
"Heading back to Montgomery County for another year is great, especially when we can welcome a former Symetra Tour player and local product to the competition," said Mike Nichols, the Chief Business Officer of the Symetra Tour. "It is awesome to have Ashley back competing with us and see how she continues to impact the game. Ashley's accomplishments speak to the 'Drive On' mentality she has maintained along every stop of her career."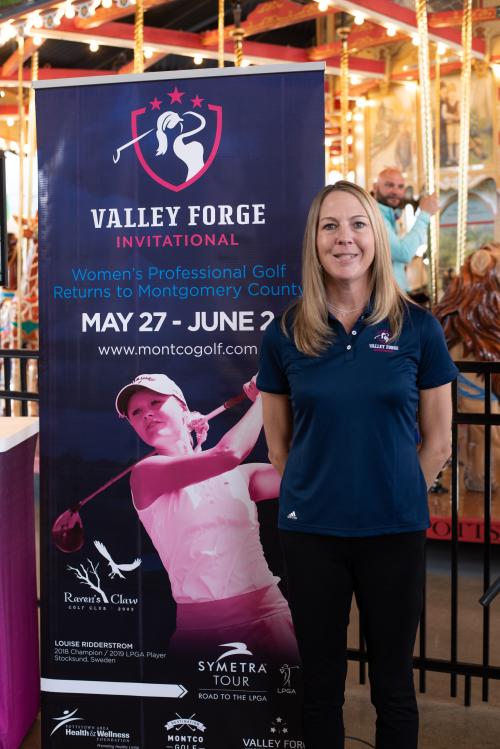 Currently the Assistant Professional at Overbrook Golf Club in Bryn Mawr, Pa., Grier spent two years at Jacksonville University before finishing her collegiate career at the University of Central Florida. She then competed on the Symetra Tour from her rookie year in 2007 through the 2012 season.
A two-time winner of the Maryland Women's Open in 2006 and 2014, the 34-year-old was part of the 2018 KPMG Women's PGA Championship field and has qualified for the 2019 event at Hazeltine National Golf Club.
"I am extremely excited to be back competing on the Symetra Tour and to return for a tournament in my local area is a blast," said Grier, who became a PGA of America club pro in 2014 and is a member of the Philadelphia Section PGA. "It is an honor to be selected by the sponsors and represent the local community at an event this large. I'm looking forward to playing in front of the members from Overbrook that come to watch and the local fans supporting women's professional golf."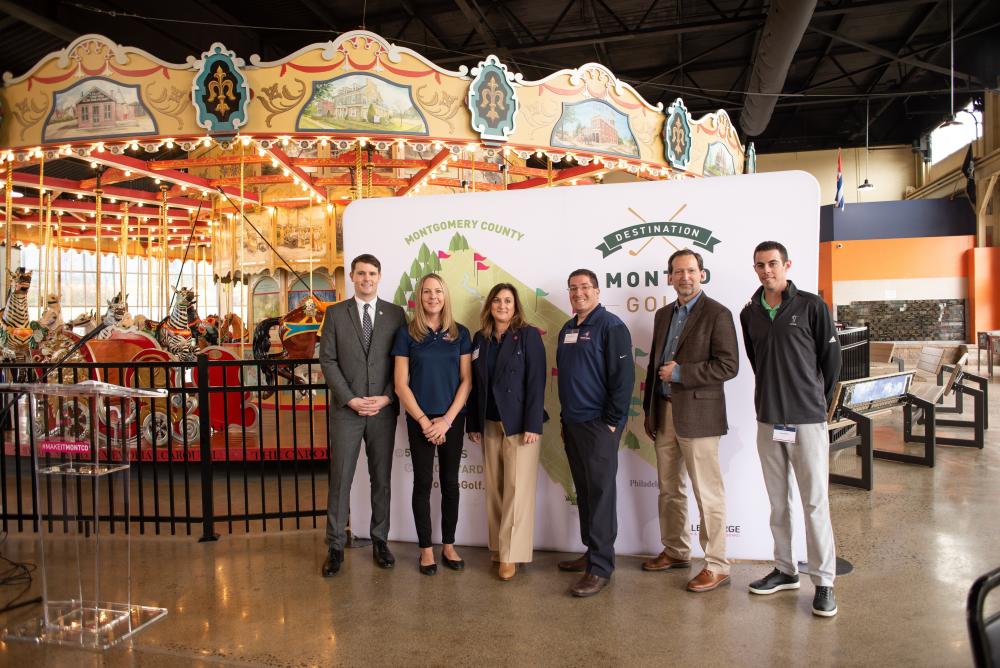 In April of 2017, Grier became the first female PGA professional to win a points event in the section's 97-year history. She bested 115 of her male counterparts to capture the Callaway Golf TPD Championship at Trump National Philadelphia.
Furthermore, the Old Line State native was one of two women in the field for the 2016 PGA Professional National Championship in Verona, N.Y., which featured 312 players.
"After a thrilling first year of the Symetra Tour in Montco, we looked for ways to keep raising the bar and inviting an individual with the credentials that Ashley has made perfect sense," said Mike Bowman, the CEO for Valley Forge Tourism and Convention Board. "She not only has the game to contend, but will bring a passionate fan base to a reputable golf town. We couldn't be happier with how things are shaping up for the Valley Forge Invitational in year two, as we look forward to highlighting Montgomery County's 53 golf courses and seeing the positive economic impact the tournament has on the region."

ABOUT SYMETRA TOUR
The Symetra Tour is the official qualifying tour of the LPGA Tour and enters its 39th competitive
season in 2019. With the support of its entitlement partner Symetra, the Tour's mission is to prepare
the world's best young women professional golfers for a successful career on the LPGA Tour. Since
Symetra's inaugural sponsorship year in 2012, the Symetra Tour has grown from 16 tournaments and
$1.7 million in prize money to $4.0 million in prize money awarded over the course of 24 events.
With more than 600 alumnae moving on to the LPGA, former Symetra Tour players have won a total
of 437 LPGA titles. Follow the Symetra Tour on the web at www.SymetraTour.com, Facebook.com/
Road2LPGA, Twitter.com/Road2LPGA, and YouTube.com/Road2LPGA.
ABOUT SYMETRA
Symetra Life Insurance Company is a subsidiary of Symetra Financial Corporation, a diversified financial services company based in Bellevue, Washington. In business since 1957, Symetra provides employee benefits, annuities and life insurance through a national network of benefit consultants, financial institutions and independent agents and advisors. Symetra began its partnership with the Road to
the LPGA in 2010 as the title sponsor of the Symetra Classic. It secured naming rights for the Symetra
Tour in November 2011. In addition to its title sponsorship of the Tour, which runs through 2021,
Symetra sponsors two events on the tournament schedule—the Symetra Classic and the season-ending
Symetra Tour Championship. For more information about Symetra, visit www.symetra.com.
 
Valley Forge Invitational Media Day Stats & Takeaways
2018 Stats:
·         Swedish player Louise Ridderstrom – now on the LPGA – shot a course record to win.
·         The inaugural Valley Forge Invitational was the first time the Symetra Tour played in the Philadelphia region.
·         600 room nights
·         $1 million economic impact
·         $17,500 donation to charities designated by the Pottstown Area Health & Wellness Foundation
2019 Information:
·         May 28-June 2 at Raven's Claw Golf Club in Pottstown: 120 Masters Dr, Pottstown PA, 19464
·         One of 24 tournaments on the Symetra Tour schedule, the most in a season since 1988, and a record $4 million in purses, up 27% from 2018.
·         Sponsors include: Valley Forge Tourism & Convention Board, Pottstown Area Health & Wellness.
·         Junior Clinic May 28, Meet the Pros Party at Sunnybrook Ballroom May 29, and Pro-Am May 30.
·         Public play: May 30-June 2. Groups tee off from Hole #1 at 7 a.m.
·         Free admission courtesy of the Women's Golf Association of Philadelphia.
·         Parking in surrounding residential area with shuttle bus.
·         Volunteer and sponsorship opportunities still available.
·         Top 10 players on the season-ending Race for the Card money list will be awarded LPGA membership for 2020.
·         Raven's Claw opened in 2005, a consistent selection on the list of Pennsylvania's Top 10 Daily Fee courses, by Golfweek.
Montco Golf Takeaways
2019 Details:
·         PA is one of the top 10 states by number of golfers, and Philadelphia region is in the nation's top five, according to 2018 National Golf Foundation's Golf Participation in the U.S. study.
·         Montco is home to more than 50 of the most historic, beautiful, challenging and best public courses and private clubs in the Northeast.
·         Montco offers more than 300,000 yards of greens to play.
·         NEW: Partnership with the PGA to create 2019 Montco Golf Guide.
·         NEW: Addition of Golf Now on the VFTCB website to ease the golf experience for Montco residents and county visitors.
·         NEW: Montgomery County is catering to the traveling golfer with a new customized and interactive map on the VFTCB website. This map is allowing golfers to plan a weekend getaway in Montgomery County that includes golf courses, hotels, restaurants, shops and more.