KING OF PRUSSIA, PA – The Big Apple Circus will #MakeItMontco this summer with award-winning acts from around the world!
The Big Apple Circus comes from the Big Apple itself, New York City, where the first show took place in 1977. This year marks the 41st season. Today all shows still start out in NYC with a premiere performance at Lincoln Center.
"We are so proud to welcome Big Apple Circus for the first time ever to Montgomery County!" said Mike Bowman, President & CEO of the Valley Forge Tourism & Convention Board. "It's such a unique show, and one that sets amazing records wherever it goes. Arts and culture are huge here, and we know that Montco is a great spot for large entertainment like this. So, we just know that families, kids, and adults alike are all going to love coming to the circus!"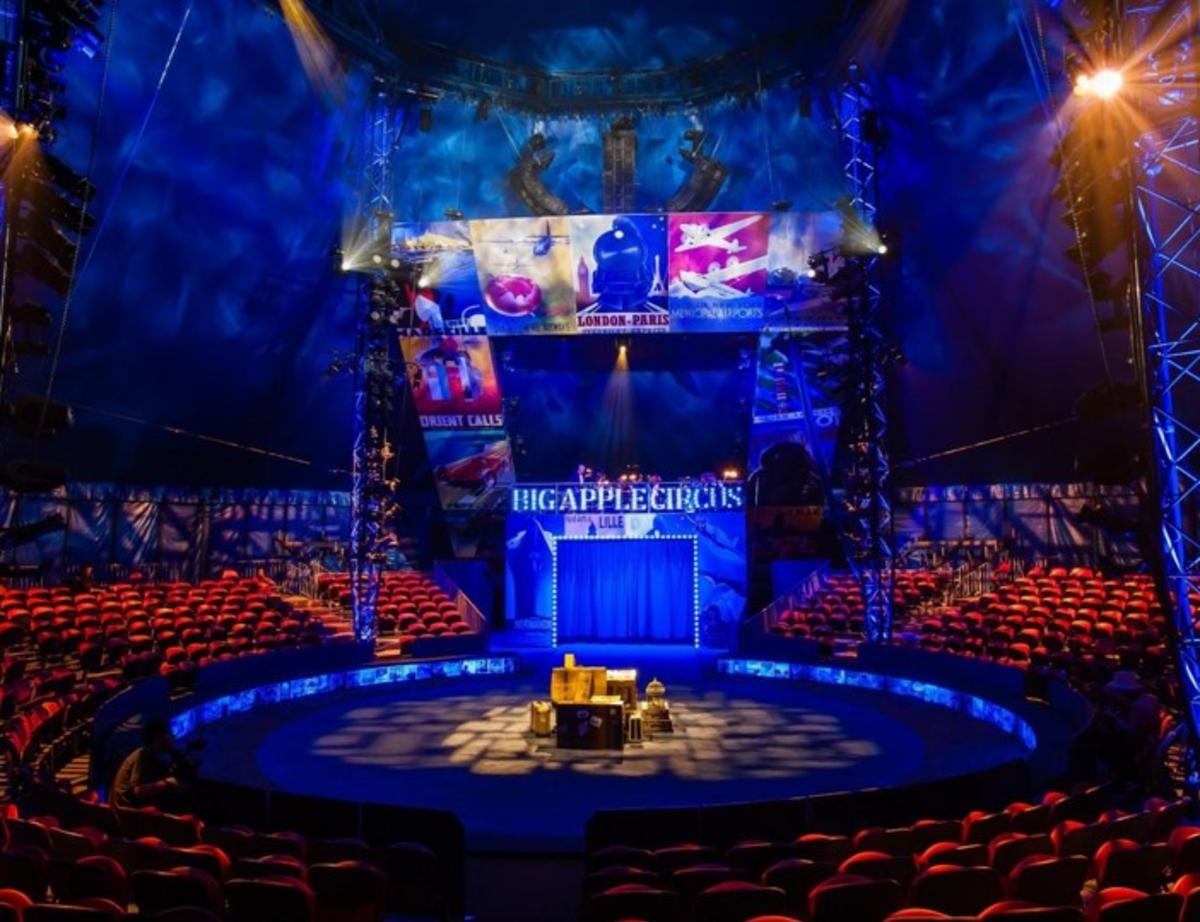 This season women take the reins, led by ringmaster Stephanie Monseu. The circus has a history of diversity and female representation in important roles in and out of the ring and is excited to present a whole roster of superhero performers. Joining circus veteran Monseu is animal presenter Jenny Vidbel, a third-generation animal trainer, who learned the art of animal communication from her grandfather. The horses, ponies, and dogs that appear in the show are all rescues and now beloved members of Vidbel's family. For over 10 years, Big Apple Circus has only featured rescue animals and maintained a vital no wild or exotic animals policy.
Other performers in the show include Ammed Tuniziani of the Flying Tunizianis, one of only two living performers to successfully land the quadruple somersault on the trapeze! Valeriy Sychev of Desire of Flight, a former competitive gymnast and member of the Russian National Gymnastics Team. Emil Faltyny, who holds the Guinness World Record for longest duration juggling five objects while standing on footplates on a free ladder – 57 seconds! And, performing for the first time ever in the United States, horizontal juggler Viktor Moiseev, who has performed for royalty, including The Prince of Wales and Prince William and The Duchess of Cambridge.
"The Big Apple Circus is thrilled to be returning to Pennsylvania for the second year in a row and for the first time ever in Montgomery County," said Big Apple Circus Chairman Neil Kahanovitz. "In our 41 years of presenting the finest quality family entertainment in America, this year's 41st Edition may be the best we've ever had– from world-class aerialists to the world's strongest mom, there's something to delight everyone, young, old, and in between. It's a jaw-droppingly, entertaining night out from the minute you enter the tent through the last somersault on the flying trapeze."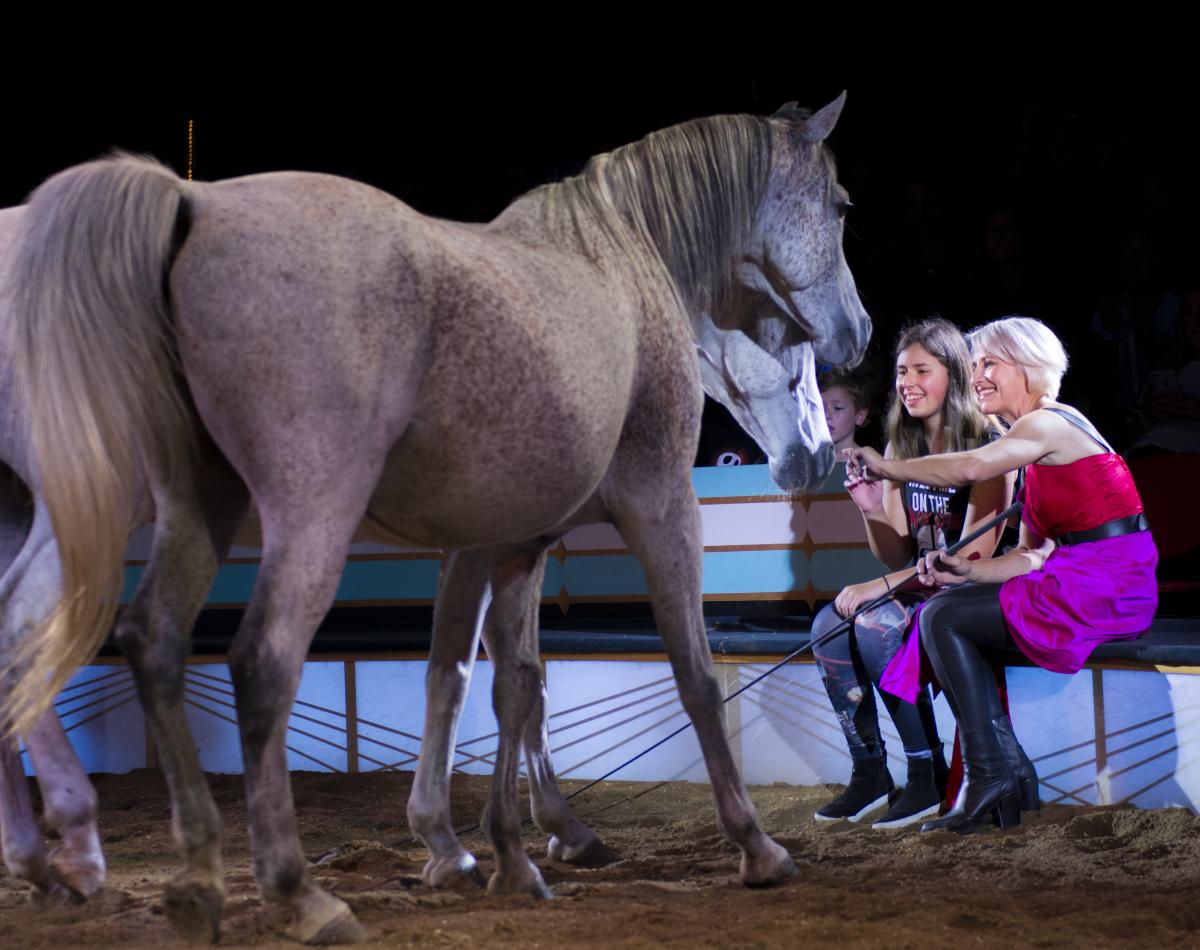 The Big Top can seat 1,700 people and is modelled after the traditional European "One Ring" circus, where no one is more than 50 feet away from the ring. This year features a brand-new VIP experience in the Mirror Room, a rare and beautiful circus spiegeltent imported from Denmark. In the Mirror Room, circus-goers can enjoy unlimited all-natural popcorn, cotton candy, the Big Apple Circus specialty cocktail and more. Three-time "American Bartender of the Year" nominee, Pamela Wiznitzer, has created a slew of bespoke cocktails for the Circus this year, with drinks like "The Grand Illusion" and "Swing Time."
This season also features an all new upgraded menu with a healthier twist on traditional circus fare featuring items like all-natural Non-GMO popcorn made with clarified butter and sea salt, all-natural cotton candy made with kosher sugar and slushies made with real juice, free of artificial flavors and dyes.
Grab a bite, grab your seat, and prepare to be amazed when Big Apple Circus takes the stage this summer. For more information, visit www.valleyforge.org/big-apple-circus. Tickets are available at https://www.ticketmaster.com/venue/16892.
Photos, videos, and fun facts: https://www.dropbox.com/sh/9w8sv4bxokhk7p0/AACSVryXF1xnmmA7Zq2xO-g8a?dl=0
The Valley Forge Tourism & Convention Board (VFTCB) is a nonprofit, membership-based sales and marketing organization that actively promotes Valley Forge and Montgomery County, PA as a convention site and leisure visitor destination by encouraging patronage of its 500+ member hotels, restaurants, attractions, and services. The award-winning website links visitors, meeting planners, tour operators, and residents to a diverse portfolio of brands focused on reasons to visit the region.