ECONOMIC IMPACT
How Tourism Benefits Everyone
Tourism is big business in Montgomery County, but you may not realize how big. Here are some numbers to show how the travel industry affects all of us, both directly and indirectly: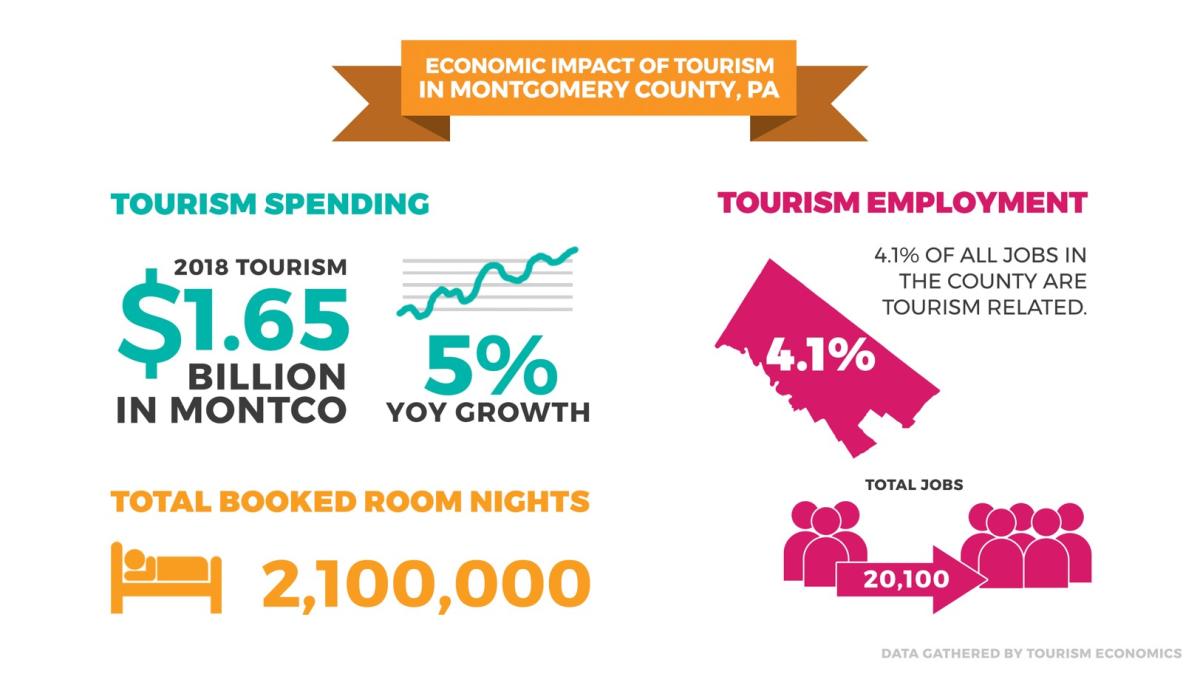 $1.65 BILLION IN TOURISM SPENDING
Visitors to Montgomery County, Pa., spent more than $1.65 billion in 2018. That number grew by 5% from 2017 and should be even higher for 2019.
20,100 JOBS
The tourism industry in Montgomery County, Pa., supported 20,100 jobs in 2018. Of those jobs, lodging and food service saw the highest growth year-over-year, followed by arts and recreation.
2.1 MILLION HOTEL ROOMS BOOKED
More than 2.1 million hotel rooms were filled in Montgomery County in 2018. Every one of those guests helped contribute to our local ecomony - through taxes, through food purchases, through their hotel room cost and through spending at local businesses.
HOW DOES THIS BENEFIT MEMBERS?
High Level: The tourism industry benefits the entire local economy. The Valley Forge Tourism & Convention Board is working to grow all of these key indicators, and by supporting the VFTCB, you are supporting economic growth.
Low Level: The Valley Forge Tourism & Convention Board is a go-to resource for travelers coming to Montgomery County. Whether they order a Visitors Guide or Crave Montco Dining Guide, visited ValleyForge.org or discovered one of our publications during their stay, we can connect your business to these visitors.