Even during a pandemic, there's one thing that never changes—people's need for coffee. Luckily, Broad Street Grind serves coffee, tea, and much more.
Formed in 2016 and opened to the public in Souderton in January 2017, Broad Street Grind knows how important that first cup of coffee or tea is to their customers. They specialize in unique coffees and teas, as well as a full bistro which is open for breakfast and lunch 6 days a week from 7am–4pm, with delivery, pick-up, and curbside service, as well as catering onsite and off-site. "Our executive chef features an eclectic American Fusion menu, using locally-sourced produce and local cage-free eggs," explains Phillip Shade, President. "We purposely do not use processed, pre-packaged, or frozen foods that may contain preservatives, choosing instead to prepare each dish fresh and by hand as part of the process of learning to savor meals and beverages rather than participating in our fast food culture."
Broad Street Grind offers Specialty Coffees which they curate and have roasted. Their whole bean coffees are available via subscription or in store. Their subscription base includes customers who have stopped in the shop and live in Wyoming, South Carolina, Virginia, Michigan, New York, and New Jersey. "We love to meet new people who come in for the first time, many from different parts of the country, and introduce them to our great coffees, teas, and foods beyond the fast food commercial experience they may be used to," Shade declares.
Their Reserve loose leaf teas, packaged and sold in bulk, feature black tea, green tea, oolong tea, white tea, and herbal teas, which are prepared and served in-house using a 'Cha Hai,' translated as "sea of tea," a container that controls the strength of the brew and allows the customers to savor the tea. Their coffees and teas are not masked by high volumes of sugar so that they are meant to be experienced and savored.
Broad Street Grind is all about great food, great food, and the innovative American Fusion menu. "Homemade scones, muffins, cakes, ands brownies are all baked onsite. We craft and make our own syrups. In the summer months we make Vanilla, Honey Lavender using food-grade local lavender from a Bucks County Farm, and Peppermint.  This Fall we are offering our own house Vanilla, Maple Cinnamon and Pumpkin Spice Syrups. Our menu is updated every 6 months to keep fresh and our customers engaged with seasonal tastes."
Prior to Covid-19, Broad Street Grind was open for weekend live music events, educational tastings of coffee and tea, book-signings, photography and art of local artists, and offering local politicians and business leaders a place for people to meet and interact together. "It is our hope to resume that at some point," Shade says. "We also offer free wi-fi for people to network and talk."
Broad Street Grind know how important the community, family, and friends are, especially in a pandemic. "Early on, we had two professional businesswomen friends that provided seed money for us to offer a family meal to a local family in need during the height of the crisis. In the Spring, we provided and delivered over 180 meals to those in our community who were in need. In June, we worked with Souderton Mennonite Church in a joint venture called Pay-It-Forward to honor and help our Front-Line workers in the health care communities, grocery store employees, and first responders by providing a $10 meal credit upon request to these workers. That program continues today," Shade states. "We were helped by our community, as local businesses would order meals for their employees, especially in essential services."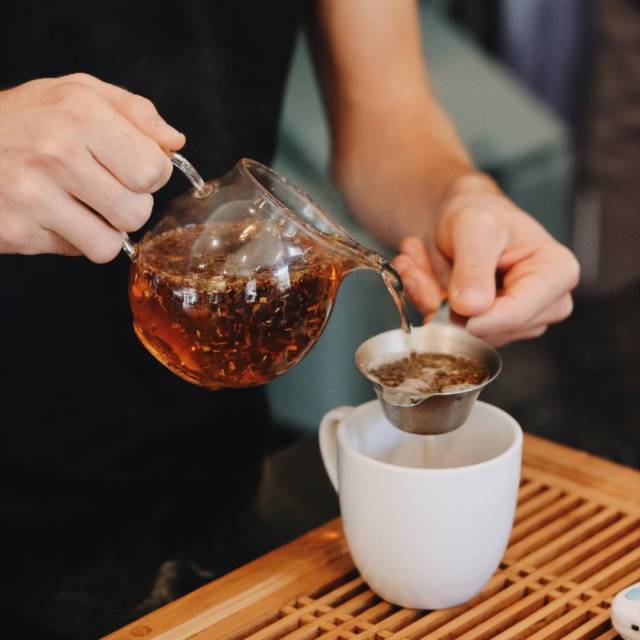 'To better adhere to Covid protocols, we stopped using dishes and cups to serve, choosing to use green disposable paper products to serve food and drinks in.  We already had in place prior to COVID, on-line ordering, call ahead ordering so it was easy to implement, curb-side and delivery services," he says.*
Customers return again and again to Broad Street Grind for the fun, upscale urban atmosphere and the feeling of community while enjoying meals, coffee, and tea the way people are meant to: slowly and with purpose.
*Please call ahead to check availability and curbside pickup status, current cafe hours and rules, mask requirements, social distancing, and other COVID-19 protocols.
Broad Street Grind is located at 117 E. Broad St. Suite 1 in Souderton, PA.