The leaves are falling, the air is crisp, and pumpkin spice is de rigueur; National Pumpkin Day is October 26, but here in Montco, we are starting our autumn eats right now.
Start with a slice or two of seasonal toast from Sweet Aloha Bowls in Royersford. Slathered with delicious pumpkin butter and topped with crushed pecans, apples, cinnamon and a vegan caramel sauce drizzle. Or how about the pumpkin bowl with maple syrup, granola and pumpkin seeds, or the apple pie smoothie with apples, almond butter and oat milk. Can you say ahhh-pple?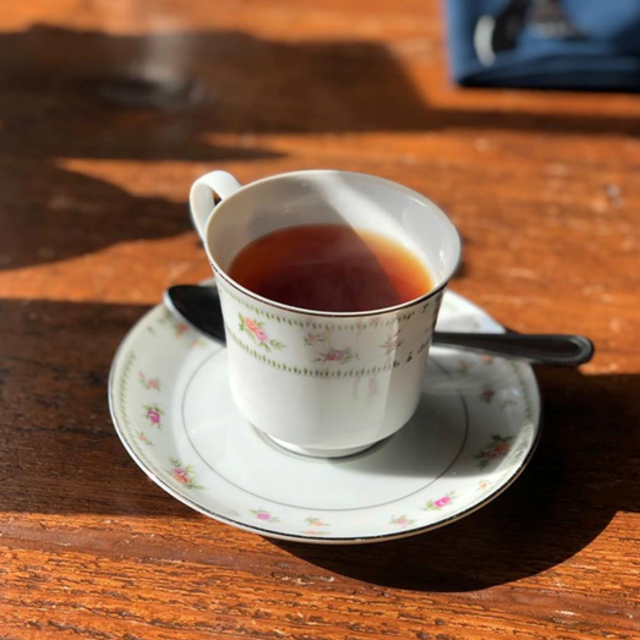 At A Taste of Britain, the Pumpkin Pie Black Tea sets the mood with a spicy autumn bite plus their Fall scone-Pumpkin Granola with a Maple Glaze. The scone has pumpkin, oats, golden raisins, sunflower seeds, cranberries, and pumpkin seeds.
Save rom for the Falling Leaves Autumn Tea on Sunday, October 27, where a menu of all things autumn will delight and warm you. Enjoy sparkling cider, pork tenderloin with apple-cranberry stuffing, butternut squash soup, and honey cream cheese-pumpkin cupcakes—and so much more.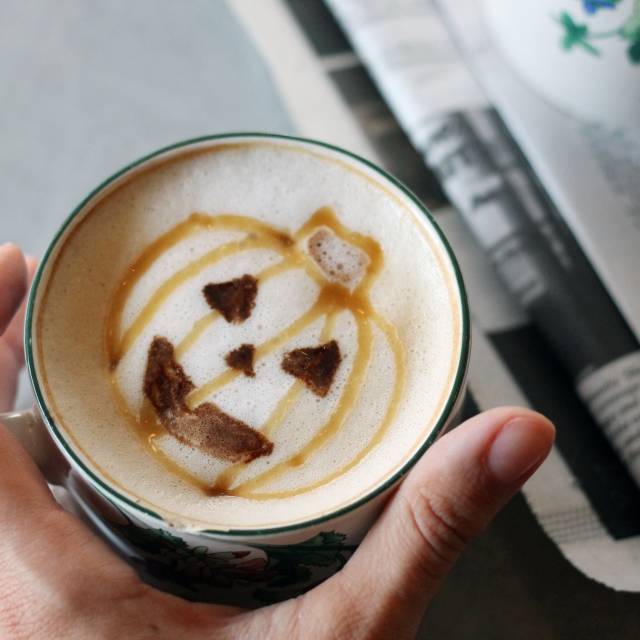 Looking for a fun place to curl up with a good book and get a unique coffee beverage or a craft beer, like the new American Brown Ale created with malt from Deer Creek Malthouse and honey from Breyer Apiary? Steel City Coffeehouse has the drinks to warm you, like local apple cider, Apple Pie Chai, S'more Latte, and Butterbeer Latte. Stay for the live music while you nosh on home-baked creations.
Warm up with a hearty bowl of Chicken Noodle Soup from Steel City Coffeehouse
Looking for a hearty fall meal? Look no further than the Railroad Street Bar & Grill- their stick-to-your-ribs grilled cheeses are thick and substantial, and combine top-notch breads, cheeses and meats. Don't miss the Thanksgiving Day Grilled Cheese (everyone loves gravy!) or the Octoberfest Grilled Cheese.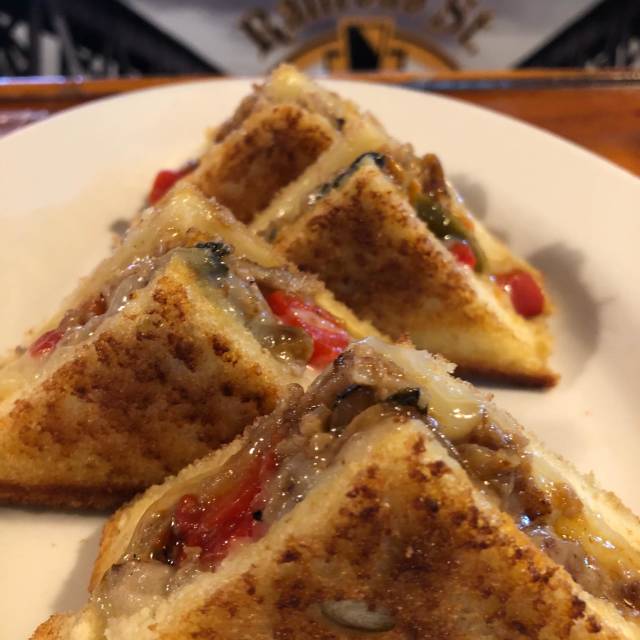 When it's time for dessert pop into the Iron Abbey Gastro Pub for their adorable and delicious autumn tarts. Their Pumpkin Tart is baked spiced pumpkin pie filling topped with a whipped cream rosette and a chocolate pretzel; their baked Apple Mini Pie is made with homemade pie dough wrapped around smokehouse apples, cinnamon nutmeg tapioca and a scoop of vanilla ice cream; and their Pecan Tart is homemade traditional pecan pie filling glazed with apricot preserves and a scoop of vanilla ice cream.
Relax at home with the ultimate autumn dessert: Pumpkin cheesecake. Kriebel's Custom Bakery whips up a rich cheesecake loaded with pumpkin nestled in a crisp gingersnap crust, while their apple cake combines a delicious crumb cake with cinnamon and apples.
So while the leaves are falling and the sun is shining, grab a latte and a scone and enjoy autumn—it's the best Montco has to offer!
The baked Apple Mini Pie from Iron Abbey Gastro Pub is made with homemade pie dough wrapped around smokehouse apples, cinnamon nutmeg tapioca and a scoop of vanilla ice cream;
A Taste of Britain
Eagle Village Shops
503 West Lancaster Avenue
Wayne, PA
Steel City Coffeehouse
203 Bridge Street​
Phoenixville, PA
Kriebel's Custom Bakery
3140 W Ridge Pike
Eagleville, PA