MONTCO'S BEST PIZZA
As Voted by You
When it comes to pizza, everyone has an opinion. That's why we opened it up to you to tell us your favorite pizza in Montgomery County. In the second annual Montco's Best Pizza Tournament, we started with 64 restaurants before crowning a repeat champion: Chiaro's of Green Lane. Here's the full list of Montco's Best Pizza Places 2017:
2017 CHAMPION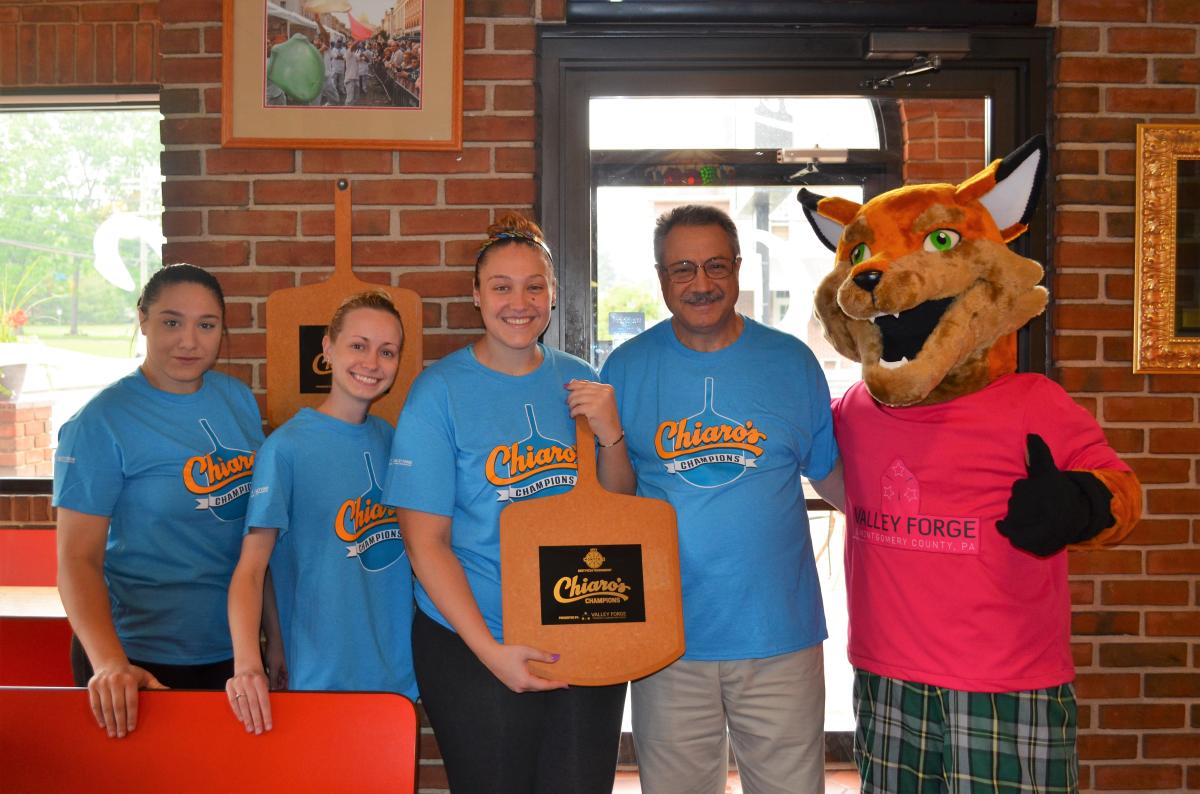 CHIARO'S PIZZA
124 Gravel Pk
Green Lane
Chiaro's Pizza in Green Lane is a repeat champion of Montco's Best Pizza Tournament, taking the top spot again in 2017. The Chiaro's have been serving their award-winning pies to Montgomery County for more than 40 years, earning a loyal following and growing to include four locations (the other three are in Pennsburg, Skippack and Sellersvile) throughout the region.
2017 RUNNER-UP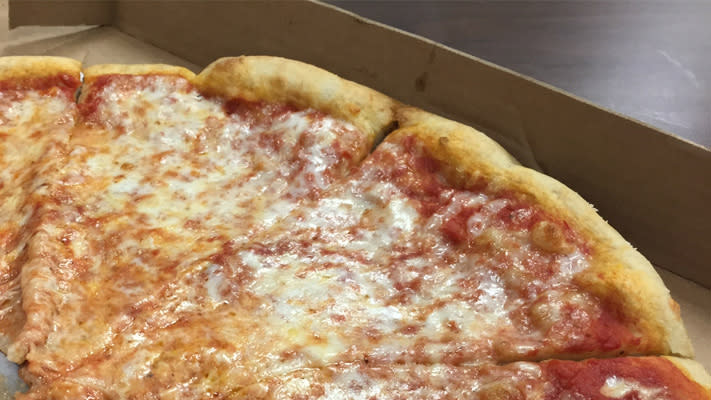 ANGELO'S PIZZA
216 W. Beidler Rd, Suite 700
King of Prussia
Angelo's has earned its accolades as one of the best pizzerias in King of Prussia, and all of Montgomery County. The restaurant uses oil-based dough instead of flour-based which gives the crust its signature flavor.
2017 FINAL FOUR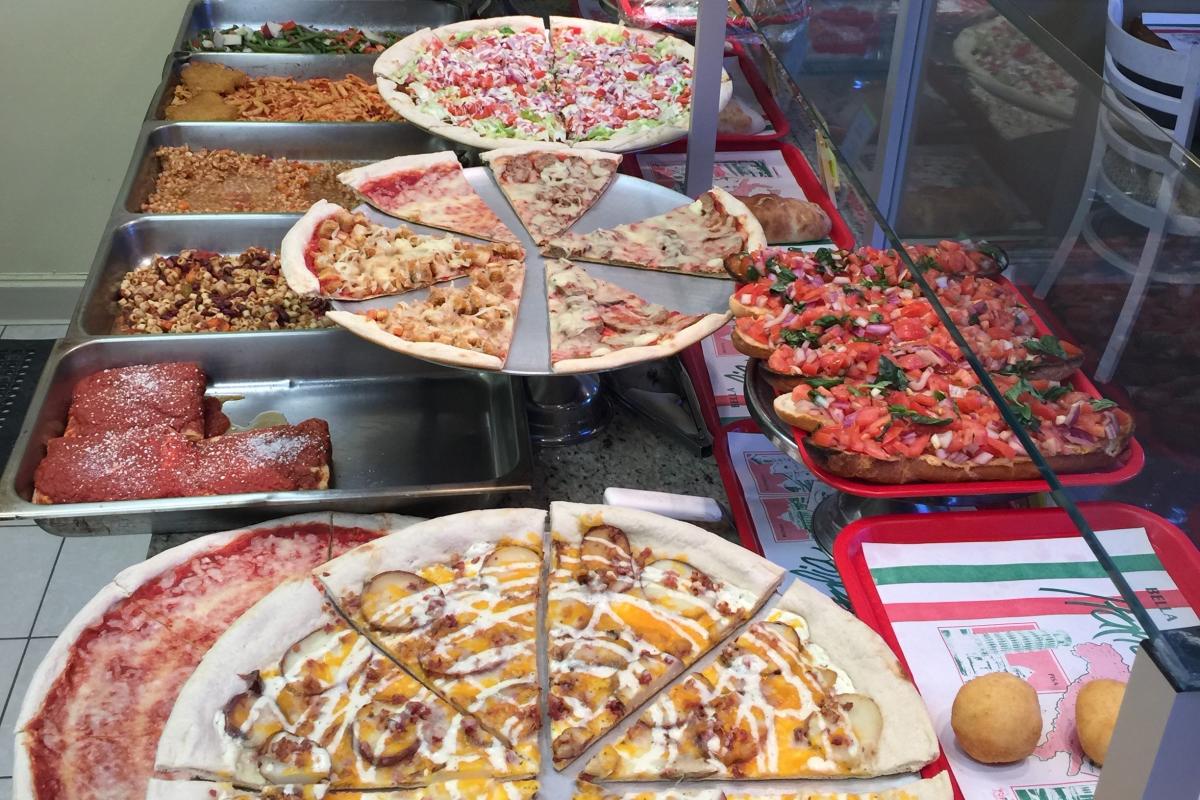 BRAVO PIZZA WORCESTER
3160 W. Skippack Pk
Worcester
At the crossroads of Routes 363 and 73 in Worcester Township, Bravo Pizza has been creating a loyal following for their pizza for more than 20 years. Craving something different? Be sure to try their one-of-a-kind baked potato pizza.
BACCO ITALIAN RESTAURANT
587 Dekalb Pike
North Wales
Bacco Italian Restaurant in North Wales offers both fine dining and pizza to-go. The pizzas are top-notch, made fresh in a coal-fired brick oven. Be sure to try the Drunken Brooklyn, a thin crust pie with vodka sauce and mozzarella.
2017 ELITE EIGHT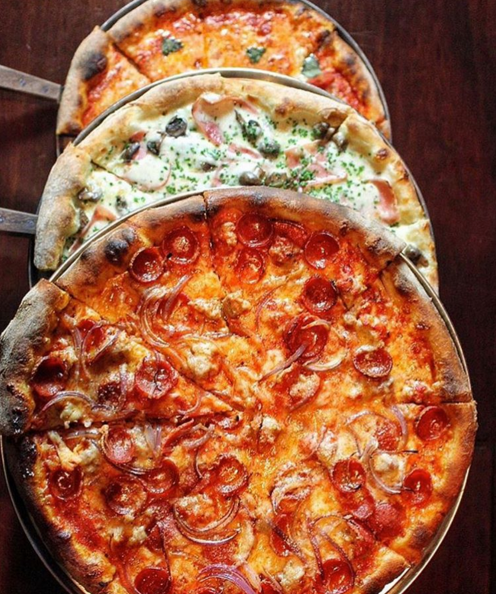 NICOLETTA PIZZERIA
350 Mall Blvd #3037
King of Prussia
New York City. New Jersey. King of Prussia. The King of Prussia Mall location is the third for Nicoletta. The pizzeria offers 18 toppings to choose from, and their famous pizza can be ordered in whole pies or one-quarter pizzas.
NIPPERS BAR & PIZZA
2453 W Main St
Jeffersonville
Nippers Bar & Pizza is a neighborhood Italian restaurant that specializes in seafood and brick oven pizza. Try a taste of both with Cito's Seafood Special, a red or white pizza with clams, shrimp and crabmeat.
PENNY'S PIZZA
68 W. Ridge Pk
Limerick
Additional Location: Oaks
Cornmeal in the crust and sweet sauce - that's what makes Penny's Pizza in Limerick and Oaks so good. Twenty-four topping choices doesn't hurt either.
VINNY'S PIZZARAMA
1431 Cowpath Rd
Hatfield
Vinny's Pizzarama offers a full range of pizza, including pan, Sicilian, stuffed and white pizza. They also offer 23 gourmet pizza pies like the Linda's Pizza: a white pie with fresh garlic, broccoli rabe and sausage.
2017 SWEET 16
BASTA PASTA
4053 Skippack Pk
Skippack
Basta Pasta's unique pizza offerings include the chicken Caesar and the prosciutto arugula. Of course, you can always create your own pie with 18 toppings to choose from.
CARFAGNO'S MAIN STREET PIZZA
3140 W. Ridge Pk
Eagleville
Main Street Pizza is a local favorite in Eagleville offering inspired pies, including traditional margherita, Sicilian and even Chicago-style with mozzarella on the bottom and marinara on top.
GIUSEPPE'S PIZZA
101 Cowpath Rd
Lansdale
Giuseppe's Pizza in Lansdale has continued to grow in popularity of the past three decades. Enjoy traditional, white, pan and Sicilian pies, along with a range of specialty toppings.
THE POURHOUSE & LITTLE ITALY
636 E. High St
Pottstown
Downtown Pottstown's favorite pizza is at The Pourhouse & Little Italy. This High Street restaurant offers 15 gourmet pies and more than 25 toppings for build-your-own pizzas.
RIVIERA D'ITALIA
1185 Easton Road
Abington
Thirty-five years and still going strong, Riviera D'Italia is one of Abington Township's favorite pizzerias. This BYOB offers traditional and white pizzas, with varieties for both vegetarians and meat lovers.
TONY'S PIZZA PALACE
132 S. Main St
North Wales
Celebrating 40 years in 2017, Tony's Pizza Palace offers hand-tossed, Sicilian style pizza in their small shop along Main Street in North Wales.
VIA VENETO PIZZA
2688 DeKalb Pk
East Norriton
Serving Norristown and East Norriton since 1973, Via Veneto has a variety of Neapolitan and Sicilian pies including ricotta white, bruschetta and chicken parm.
VITO'S PIZZA & SANDWICHES
580 Shoemaker Rd
King of Prussia
Vito's Pizza offers 15 different topping choices for its made-to-order pies. The "Top of the Line" pie lets you create your own with seven of your favorite toppings.
2017 FIELD OF 64
BOSTON STYLE PIZZA
447 N. Sumneytown Pk
North Wales
CARUSO BRICK OVEN TRATTORIA
FOX AND HOUND SPORTS TAVERN
160 N. Gulph Rd, Suite 211
King of Prussia
SICILIAN DELIGHT
258 W. DeKalb Pk
King of Prussia
THE PIZZA STOP FAMILY RESTAURANT
222 E. Main St
Collegeville
CALIFORNIA PIZZA KITCHEN
470 Mall Blvd
King of Prussia
CHARLIE'S PIZZERIA
107 W. Germantown Pk
East Norriton
CIBO ITALIANO RISTORANTE
914 Limekiln Pk
Maple Glen
COLLEGEVILLE ITALIAN BAKERY
3846 Ridge Pk
Collegeville
FRANZONE'S PIZZERIA & RESTAURANT
Fifth & DeKalb Streets
Bridgeport
FRANZONE'S PIZZERIA & RESTAURANT
1940 Main Ave
Conshohocken
GIOVANNI'S PIZZA & ITALIAN RESTAURANT
GIUSEPPE'S PIZZA & FAMILY RESTAURANT
46 S. Bethlehem Pk
Ambler
GOOMBA'S PIZZARIA TRATTORIA
JULES THIN CRUST
817 Old York Rd
Jenkintown
LITTLE SICILY PIZZA
26 Crooked Ln
King of Prussia
MAIN PIZZA
117 Gravel Pk
Collegeville
NARBERTH PIZZA
940 Montgomery Ave
Narberth
OLCE PIZZA GRILLE
3401 W. Skippack Pk
Worcester
PADRINO'S PIZZA
1015 Valley Forge Rd
Eagleville
ROCCO'S BRICK OVEN PIZZA
201 Second Ave
Collegeville
ROCCO'S BRICK OVEN PIZZA
1339 Sandy Hill Rd
Norristown
ROMAN DELIGHT
1418 Old York Rd
Abington
THE POURHOUSE & LITTLE ITALY
636 E. High St
Pottstown
Downtown Pottstown's favorite pizza is at The Pourhouse & Little Italy. This High Street restaurant offers 15 gourmet pies and more than 25 toppings for build-your-own pizzas.
TONY & JOE'S PIZZA
201 Fayette St
Conshohocken
TOSCO PIZZA & ITALIAN RESTAURNT
2908 W. Main St
Eagleville
TOSCO'S BRICK OVEN PIZZA & RESTAURANT
VINCE & FRIENDS FAMILY RESTAURNT
624 Gravel Pk
East Greenville
VINCENT'S PIZZERIA & GRILL
500 Gravel Pk
Collegeville