KING OF PRUSSIA TOWN CENTER
Crave Dining Guide
Since its first restaurant opened in July 2016, the King of Prussia Town Center has quickly become one of the premier dining destinations in Montgomery County. It's everything from fast food to fine dining, but it's anything but ordinary. Check out our guide to KOP's foodie hotspot:
PALADAR LATIN KITCHEN & RUM BAR
Paladar serves up Latin American inspired favorites, slow-roasted meats and more than 75 varieties of rum. And no meal is complete without the create-your-own guacamole with 17 available add-ins, including bacon, smoked salmon and shrimp.
NAF NAF GRILL
If you've never heard of Naf Naf Grill, you could be forgiven. The KOP location is the first on the east coast for the Chicago-based Mediterranean restaurant chain. But one taste of their shawarmas, falafels and signature Naf fries, and we guarantee you will never forget them.
DISTRICT TACO
King of Prussia
What began as a DC taco truck has grown into a Yucatan-style fast-casual favorite. With fresh, healthy and customizable Mexican cuisine, District Taco is sure to be a hit at KOP Town Center.
CHOOLAAH
Authentic Indian food cooked in Tandoor ovens right in front you. That's the draw for Choolaah, a casual restaurant offering Indian BBQ, rice bowls, salads and wraps.
DAVIO'S NORTHERN ITALIAN STEAKHOUSE
Philadelphia is already familiar with Davio's. Though the restaurant won't look like the unique 17th and Chestnut location, you can expect the same fine steaks, burgers and more. Added bonus: Davio's is opening an adjacent café for fresh baked goods, grab-and-go lunches and homemade gelato.
FOGO DE CHÃO
Fogo de Chão is not a place for a light meal; it's a carnivore's paradise with all-you-can-eat steaks, chops and more, delivered right to your table. Try to save room for dessert, if you can. Trust us, it's worth it.
MISSION BBQ
Mission BBQ has made a name for itself with its barbecue classics like brisket, pork, chicken and ribs. The restaurant is also dedicated to giving back to the military and local first responders through charitable organizations.
FOUNDING FARMERS
Who says good things never happen in Washington, D.C.? Founding Farmers is a true farm-to-table concept, their original D.C. location is the most booked restaurant on OpenTable, and the KOP location is already drawing crowds every day.
HONEYGROW
The Philadelphia-based Honeygrow brings its quick-service stir fries and salads to King of Prussia. The made-to-order meals use locally sourced ingredients. And don't miss out on crafting your own guilt-free honeybar snack or a delicious smoothie.
B.GOOD
B.Good advertises itself as "Real. Food. Fast." Try the kale and grain bowls, seasonal salads, all-natural burgers and hand-cut fries. And be sure to cap off your meal with an indulgent milkshake or smoothie.
VITALITY BOWLS
This superfood café chain from California is bringing delicious açaí bowls to the Town Center, right next to LA Fitness. Additional antioxidant-rich menu items include smoothies, fresh juices, soups, salads and panini. All items on the menu are made fresh to order and in a kitchen designed to avoid cross contamination of common food allergens.
CITY WORKS RESTAURANT & POUR HOUSE
Every town needs a neighborhood bar, and City Works is that and more for the King of Prussia Town Center. With more than 90 craft brews on draft, kicked-up bar food (filet mignon sliders) and a vibrant atmosphere, it's sure to be one of the area's most popular gathering spots.
HABIT BURGER GRILL
The King of Prussia location of Habit Burger is the first in PA for the California-based chain. Burgers, fries, shakes, salads and sandwiches are the specialties at this restaurant that already has more than 185 locations across the country.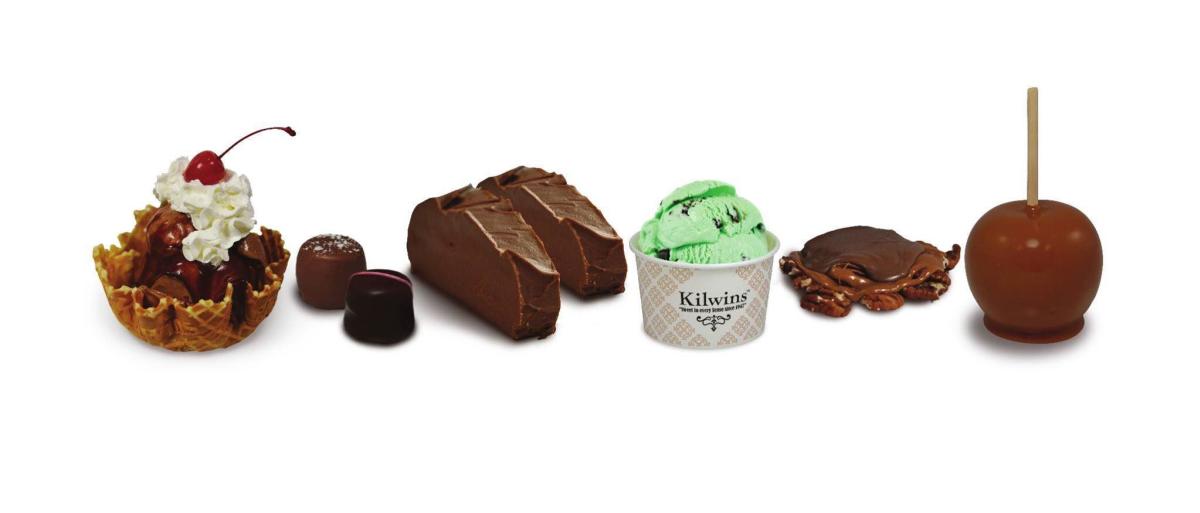 KILWIN'S KING OF PRUSSIA TOWN CENTER
King of Prussia
For the first time, the "Kilwins Experience" is now available in the Philadelphia area. Come see your favorite treats made, fresh in the store "theatre-style," including Sea Salt Caramel Fudge, Pecan Caramel Apples, Cashew Brittle and "Original Recipe" Ice Cream.
DUCK DONUTS
Duck Donuts has arrived in King of Prussia, and these donuts are everything we dreamed they would be. Start with a coating (like glazed, cinnamon sugar or peanut butter icing), add your topping (sprinkles, chupped nuts and bacon pieces, oh my!) and tack on a drizzle (who doesn't love hot fudge or salted caramel). The donuts are made-to-order but definitely worth the wait.
Shopping, Dining and More
MORE KOP TOWN CENTER