Have you been to Royersford lately? A charming town between the Schuylkill River and Rte. 422, this bedroom community offers hidden gems on the food scene.
---
Morning: Start your day with coffee at Brewed Awakening- the praline latte is delish, and Mayor Jenna Antoniewicz, Royersford's first female mayor, suggests the hot cocoa, best around, she says. There's also a creative concoction called a Waffle Hash brown that is delicious and crispy.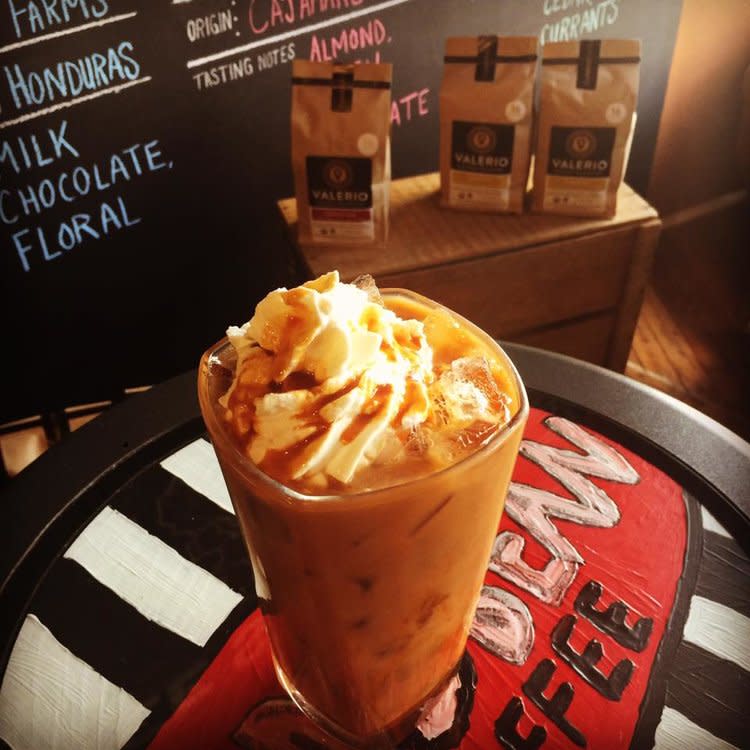 After you've got your caffeine buzz going, stop in to Annamarie's for breakfast. Literally an entire menu filled with creative twists on specialty omelets, French Toast and pancake dishes, like Peach Cobbler. Try the bruschetta eggs or the breakfast nachos, after you've had your fill of the giant pancake (yes, just one is probably all you can manage or a delicious stuffed omelet.
Main Street Cafe serves an amazing breakfast (like a scrumptious Eggs Benedict), kids breakfast options, or excellent, slightly grilled cheesesteak wraps. Anthony makes the breakfast potatoes extra crispy upon request, and if you need more, one can enjoy big, delicious burgers piled high with toppings.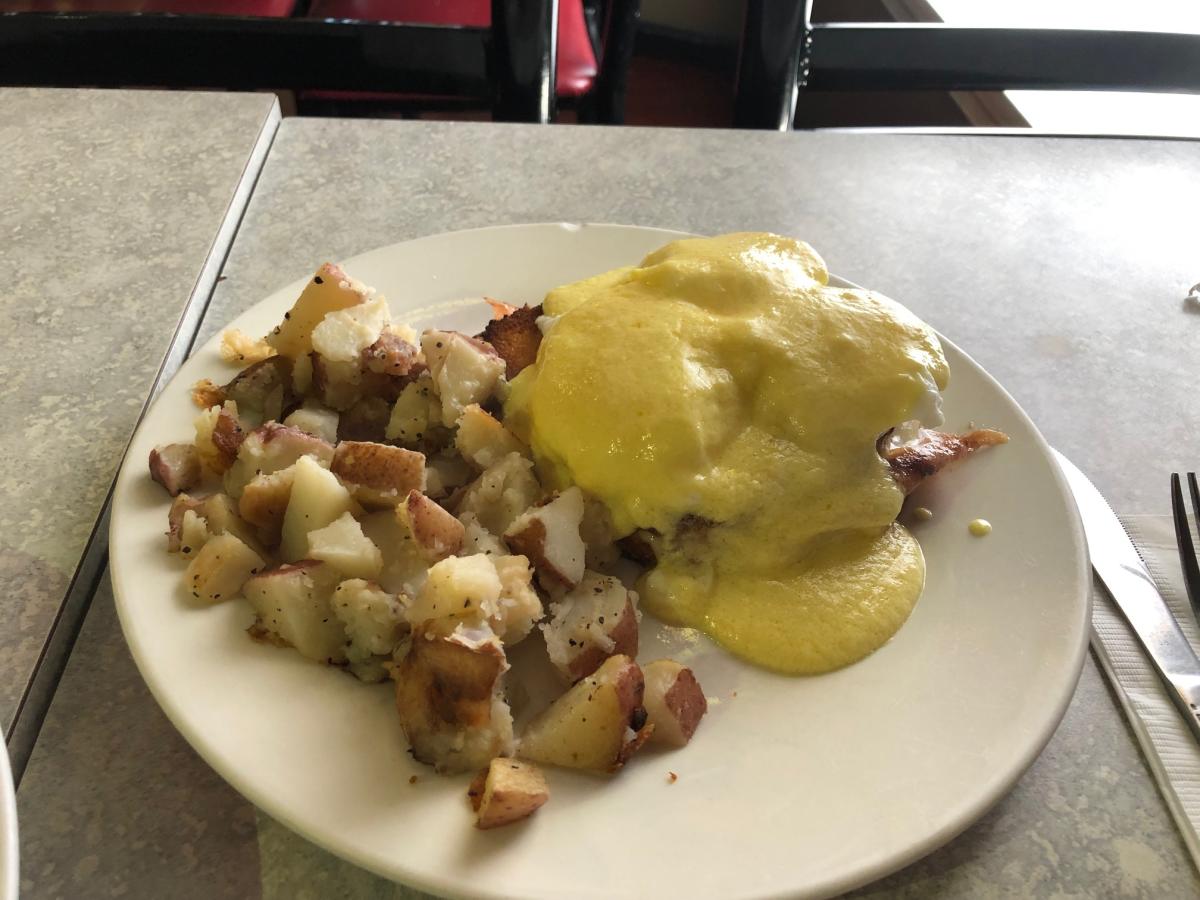 Noon: Tom's Bar & Grille has been an institution for over 60 years, and you'll see why instantly- there's a daily $2.50 cheesesteak special, plus homemade soups, appetizers. The garlic parmesan buffalo chicken cheesesteak is full of savory flavors, and the beer is ice cold. Hang out and get to know a Royersford landmark.
Night: It's time for a slice of Giovanni's Pizza. If you like unique, this is the place for delicious pizza. Try the pickle pizzas or the keto options. Their garlic knots have an almost religious following- they are better than any we have ever tasted. Try their homemade mac n cheese- their portions will feed you for days.
Drinks: The Big Easy. If you are still hungry, this Southern and Cajun joint will satisfy your need for comfort food- like the fried chicken sandwich topped with their specialty slaw. Big unique cocktails and the craft beer selection will slake their thirst, along with a Sunday Brunch, and $2 taco Tuesdays.
Get to know the Royersford community with the Royersford Fire Department's social club on Green Street that has a great menu and offers delivery to anyone in the borough and Sacred Heart Church has a Fellowship Cafe each Sunday afternoon with food specials.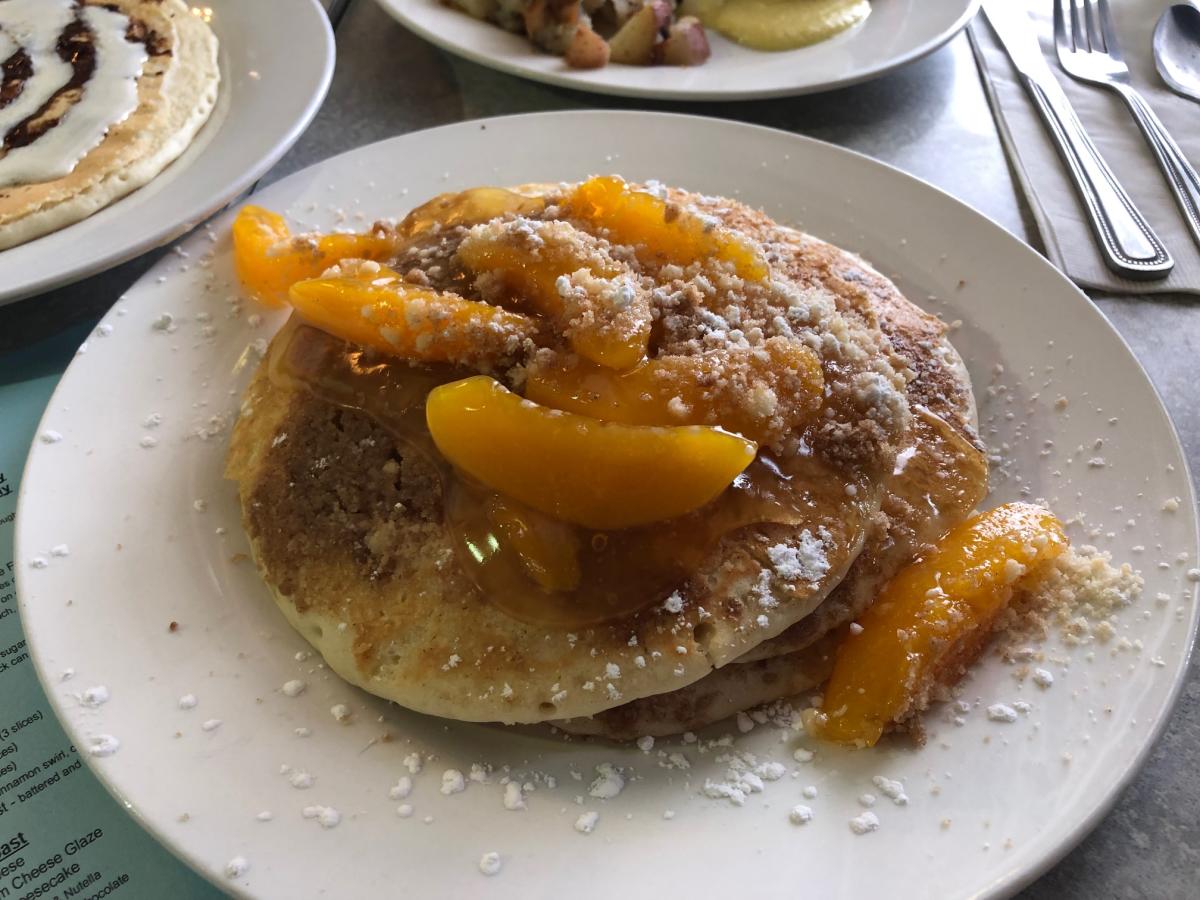 Got a day, or an hour to spare, go visit Royersford, you won't be disappointed. There is something for everyone (we didn't even get to sample every single eatery) - especially at breakfast! We have three (and a fourth coming!) municipal lots on the south side of Main Street, plenty of free street parking, and a few of our restaurants have their own parking lots. Don't pass through!
Restaurants Featured in This Article

Annamarie's Place
347 Main St, Royersford, PA
Main Street Café
263 Main St, Royersford, PA
Brewed Awakening
306 Main Street, Royersford, PA
Tom's Bar & Grille
772 Walnut St, Royersford, PA
Giovanni's Pizza & Restaurant
466 Main St, Royersford, PA
The Big Easy
215 Main St, Royersford, PA