The Dapper Doughnut
Janet Malin, Owner
Favorite Doughnut: Blueberry Lemon

At The Dapper Doughnut, we serve "cake style" mini doughnuts that are light, moist and slightly crunchy. The doughnuts are always made fresh to order and still warm when served.  Janet loves the classic Cinnamon Sugar doughnut, but the Blueberry Lemon is her absolute favorite: Dapper Doughnut topped with vanilla sauce, slightly tart lemon sauce, and a fresh blueberry! The Dapper Doughnut is a huge hit at weddings, corporate events, private parties and more. What makes them unique is their ability to bring their doughnut-makin' machines on site at events! This mobility makes it easy to set up almost anywhere and provides a truly dapper experience for your guests.
Saffron Indian Kitchen
Rahul Bhatia, Owner
Favorite Dish: Chicken tikka masala
A perfect blend of tomatoes, spices and a touch of cream, served in a copper bowl. It's a sure shot for first timers trying Indian food.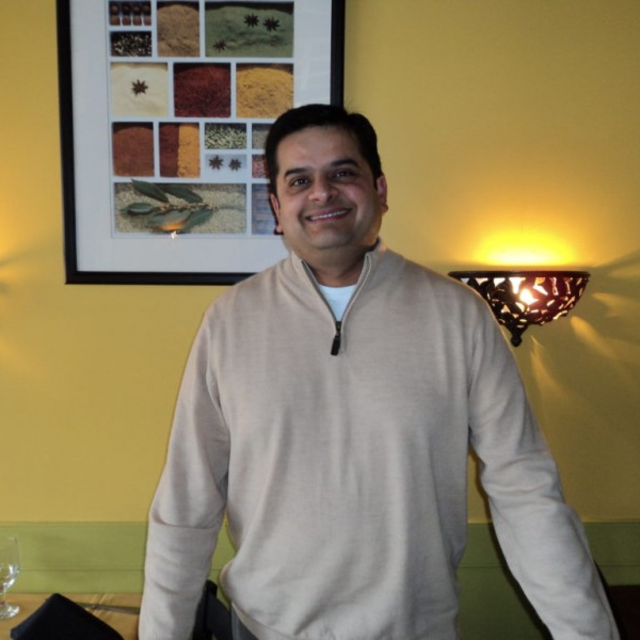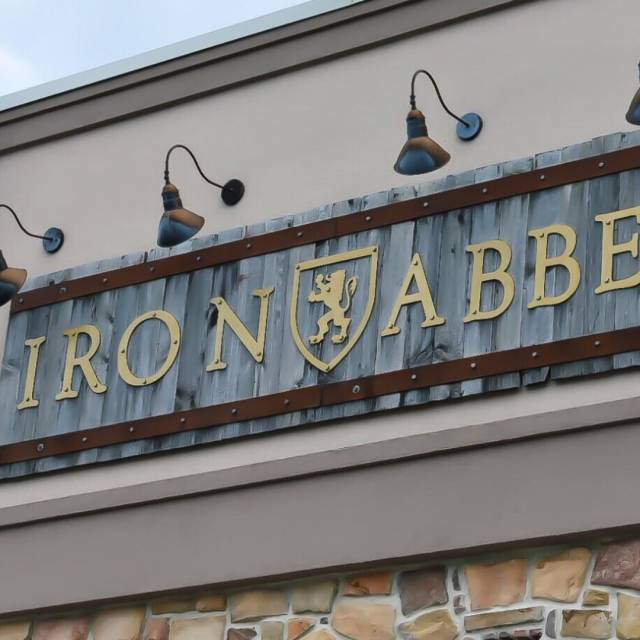 Restaurant Pick: Gorett's Original Sin
Brioche bread, beef, chorizo, ham and Gouda cheese in a beer gravy topped with egg. The Iron Abbey Gastro Pub is a public house created around artisanal food and drink. Their menu meets classic European fare and All-American comfort food. 40 draft lines and 1 hand pump rotate on a weekly basis with the best in European and American Craft selections
Founding Farmers
Chef Joe Goetze
Favorite Dish: Beer Can Roasted Chicken
A classic dish that can be both light and comforting. Inspiration from this dish comes from a Peruvian chicken spot in NYC that had lines out the door. Once Chef Joe waited hours to try it, he was inspired and converted all of Founding Farmers' roasted chicken to mimic the delicious flavors – and of course Chef added his own flair! Cooked over a large beer can and finished with a honey lime glaze made from honey we get from our family-farmers of the North Dakota Farmers Union.

As that happy chicken roasts, the flavors come together, and that skin crisps up to perfection… You'll smell it coming out of the kitchen! Served with greens and drizzled with a classic Mint Basil Chimichurri sauce. It's not only a favorite for those dining in our restaurants, but also a popular selection for large parties and catering events!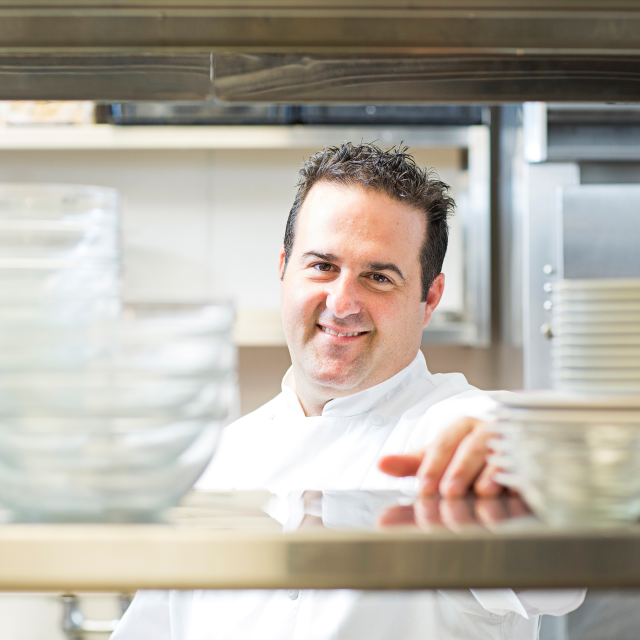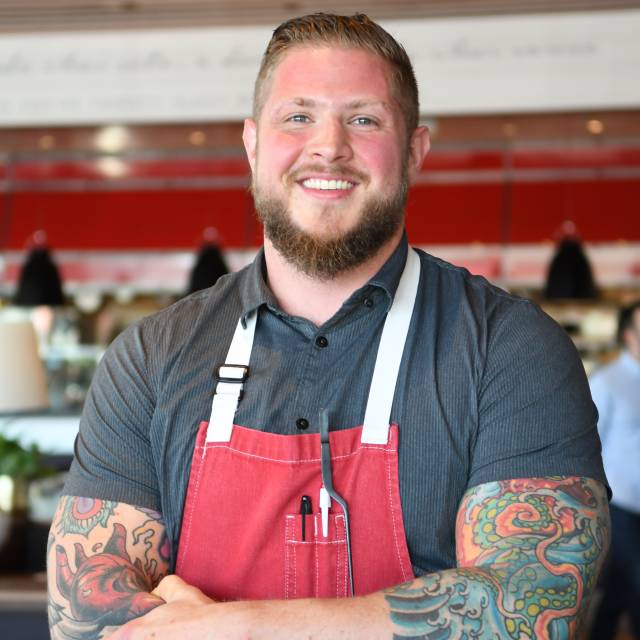 North Italia
Chef Travis Turner
Favorite dish: Margherita Pizza

"There is just something about the pizza dough process. It's a balance of science and love. Everything from the humidity in the air, to the way we carefully pull the dough from the bin and stretch it to order. The classic Margherita Pizza is simple and clean, it just respects the ingredients, and showcases what we are all about! Each pizza that we send out to a Montgomery County guest is a culmination of hours of careful attention, detail, and love. Doesn't get better than that."
The Lucky Well
Chef Chad Rosenthal
Favorite dish: Memphis Dry Rub Pork Ribs
We use Saint Louis Cut Pork Spare Ribs, Season them with my 15-spice dry rub for at least 48 hours.  I smoke them over white oak smoke for 4-5 hours at a low temp.  When done smoking I brush them with our house BBQ sauce, char on a hot grill and finish with a dusting of my dry rub seasoning before serving.

"My favorite part of my job is the reaction I get from feeding my guests.  We work so hard to get to this point, It's super rewarding…"
MEMPHIS DRY RUB PORK RIBS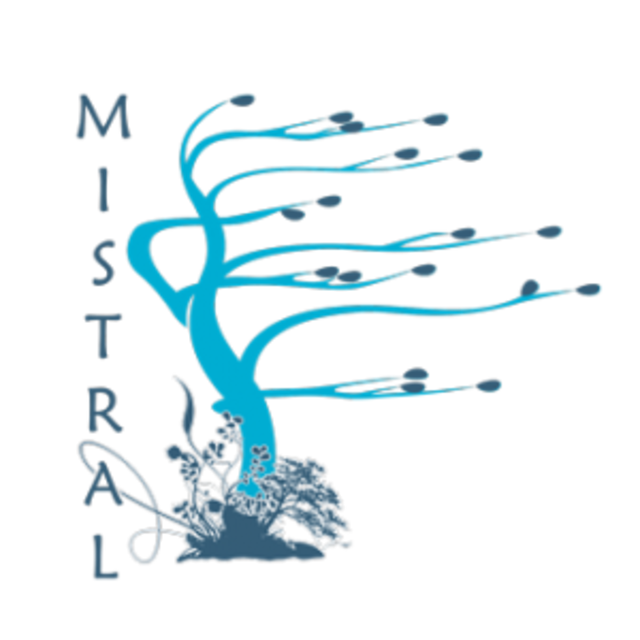 Mistral
Chef Allen Lattany
Favorite dishes: Pork Belly: Boston Baked Farro, Grilled Mustard Greens, Blistered Long Hot, Mustard Seed Vinaigrette & Zucchini Fritter: Avocado, Prosciutto, Poached Egg
"Working at Mistral has definitely instilled discipline in me but has also inadvertently taught me to never contain my creativity. Being the Chef De Cuisine at such an adventurous restaurant is an honor to say the least. I have the ability to experiment every day in the kitchen. We change our menu items on a constant basis. Some days are better than others but that's what keeps me coming back, everyday involves new opportunities with different ingredients."
Chef Grumpy
"My favorite part of my job is the customers. I love to get to know them, enjoy recommending things that I think they may like and most of all, I smile when they do. Montgomery County holds a lot of diversity, both socially & economically. I meet with a wide range of customers and love to work in creative ways to be able to cater to all. Whether you are on a budget or can spend away, not having a specific catering menu helps him get creative and serve many… Creating a piece of today's history in Montco, it's what makes Grumpy's great!"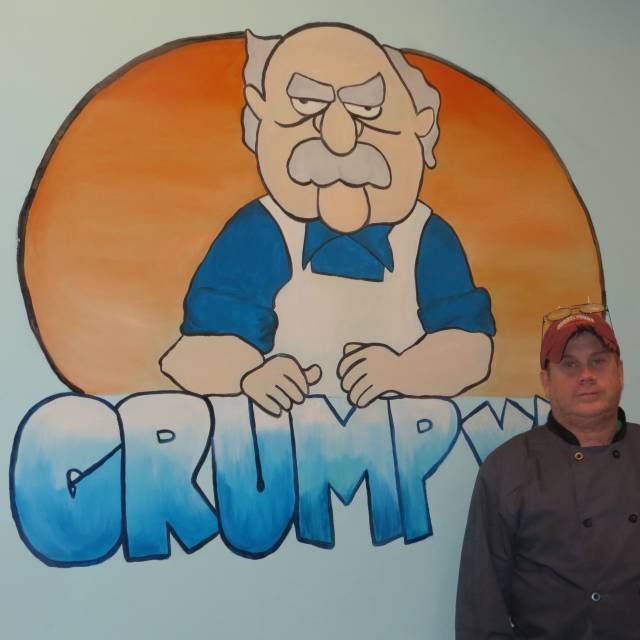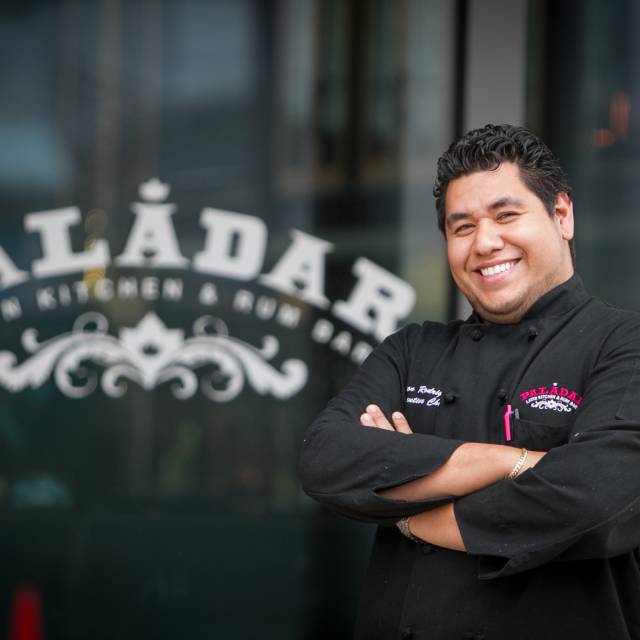 Chef Nelson Rodriguez
Favorite dish: Jamaican Jerk Half Chicken
Favorite thing about working in Montco: "I really enjoy participating in offsite events. I'm able to get out of the kitchen and see the community, I especially love when I get to see our guests enjoy our food! We participated in the Manna Guac off this past spring and it was fun creating the winning guac for People's Choice for the 2nd year in a row"
Favorite Part about my job: "Creating food that our guests love and seeing those guests return"
JAMAICAN JERK HALF CHICKEN
Chef Niphone Siamoutry
Favorite dish: Lobster Mac and Cheese
This has been our signature dish ever since Stella Blu in West Conshohocken. 
Favorite Part of the job: The owners of Conshy Girls Restaurant Group allow me to experiment and create new menu dishes. I really enjoy the flexibility that they offer me. 
Welcoming Experience: My first experience working in Montgomery County was at Stella Blu where I started as a Sous Chef and worked up to Head Chef of the restaurant. Now I am the Executive Chef at all of the restaurants; Gypsy Blu, Southern Cross Kitchen & Gypsy Saloon. 
"The Conshy Girls have created an environment where the restaurants guests become not only regular customers, but also family. All the restaurants were designed by the owners themselves to create a cozy and at-home atmosphere. "