There are tons of exciting things to do this August in Montgomery County. Here are some of our favorites.

Please review guidelines provided by individual event organizers for safety precautions and standards before attending.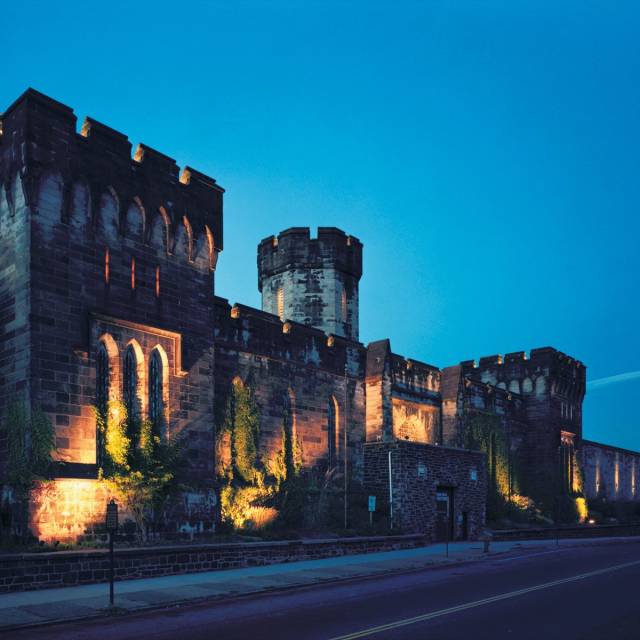 Night Tours: Summer Twilight
8.1 - 8.31 | Eastern State Penitentiary Historic Site
Explore Eastern State Penitentiary's historic cellblocks as the sun goes down. Admission to Night Tours: Summer Twilight includes all daytime programming —"The Voices of Eastern State" Audio Tour; award-winning exhibits; artist installations — and more! Grab a drink and relax in The Fair Chance Beer Garden. Eastern State partners with Philadelphia's Triple Bottom Brewing Company to offer a selection of Triple Bottom beer for purchase, including the all-new Purpose Pale Ale. Reflect on the legacy of criminal justice reform through hands-on activities. View a new, digital artist installation by Andrea Walls, co-commissioned by Mural Arts Philadelphia, and projected onto Eastern State's façade.
Self Guided Access Tour: "Sacred Adornment"
8.1 - 8.31 | Bryn Athyn Hstoric District
Enjoy the Sacred Adornment exhibition, Craftsmanship at Glencairn exhibit, Great Hall, first-floor permanent collections, and grounds, in a safe, socially distanced way. Glencairn Museum's Sacred Adornment: Jewelry as Belief in Ancient Egypt exhibition encourages visitors to discover why jewelry was such an important part of daily life for ancient Egyptians. The stunning necklaces, bracelets, and rings, in a wide variety of materials, such as gold, copper, glass, and semi-precious gemstones are all from the Museum's Egyptian collection.
Gertrude's Garden's + Home Tour
8.1 - 8.31 | Bryn Athyn Historic District
Working with the architects Carrère & Hastings and the landscape architects Olmsted, Olmsted and Eliot, Mrs. Gertrude Pitcairn oversaw the details and vision of Cairnwood Estate. During this tour, we will take a refreshing look at the architecture, the grounds, and the grand rooms for entertaining on the first floor including the Great Hall, Music Room, Living Room, and Library, ending in the Carriage House.
First Friday Firkins
8.6 | Round Guys Brewing Co.
Join us on the first Friday of every month as we feature a new firkin surprise! Be sure to follow this event for the latest updates!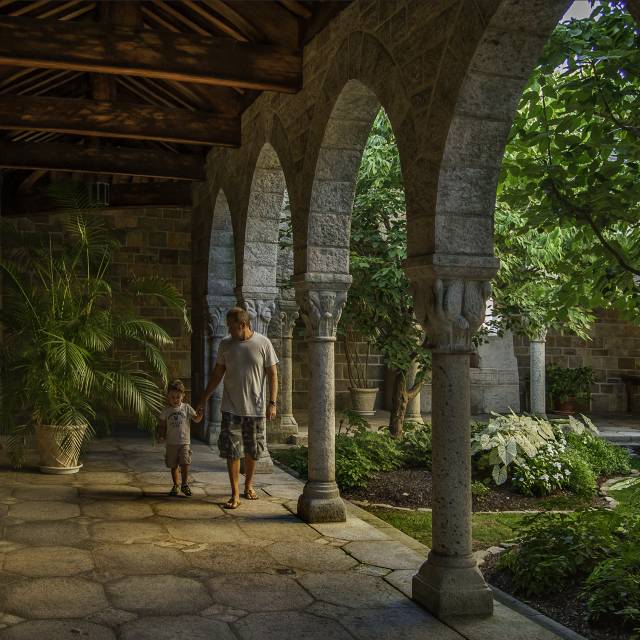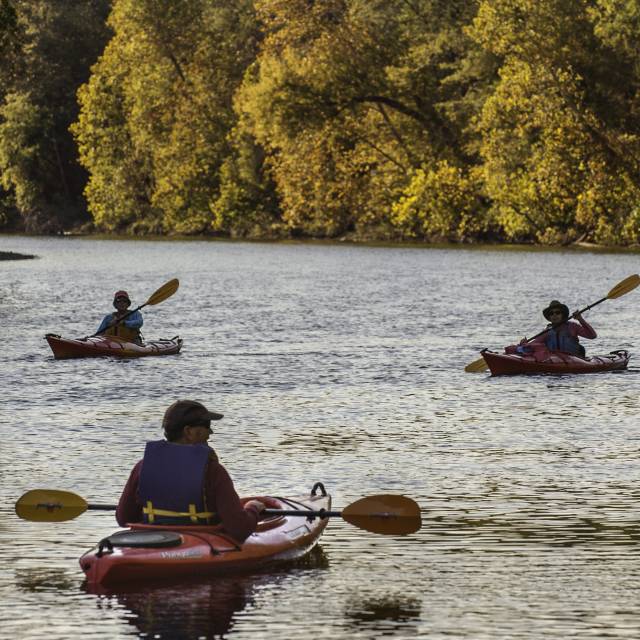 Kayak Excursions
8.7 - 8.8 | Independence Seaport Museum
This 10-mile kayaking excursion is for the experienced paddler and nature lover.  The trek will lead to Petty's Island, a 292-acre island in the middle of the Delaware River.  Gear up to explore the secluded waterways surrounding Petty's Island and bring your own picnic lunch.  This excursion is best suited for intermediate to advanced paddlers.
Sunset Organ Vespers
8.8 | Bryn Athyn Historic District
Enjoy a memorable evening of inspiring readings and music from Bryn Athyn Cathedral's magnificent organs. View the sunset and enjoy the gardens. Freewill donation.
Family Adventure Tour
8.10 - 8.31 | Bryn Athyn Historic District
Are you ready for an adventure? Discover how herbs were used in the Middle Ages, train for a medieval battle, apprentice to become a scribe, stonemason, or stained-glass artist, and explore the religious beliefs and practices of Europe in the Middles Ages in this choose-your-own-adventure style tour. Collect all six badges by completing each of the different paths, and become a Glencairn Museum Adventurer! Suitable for families and children grades 3 to 8 and up.
Twilight on the River
8.11 | Bridgeport
Something for everyone! Make it a family night out! Twilight on the River is an open-air market located in the center of Bridgeport. A mix of local vendors, food, music, games and nonprofit showcase. Contact us if you are an interested vendor.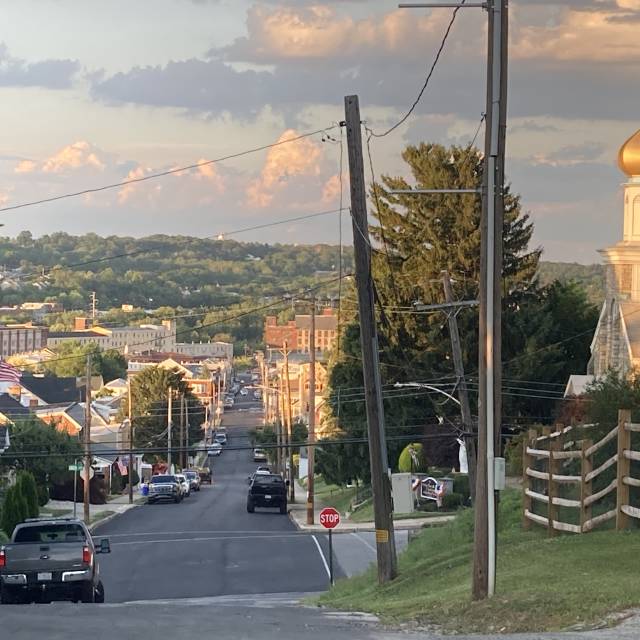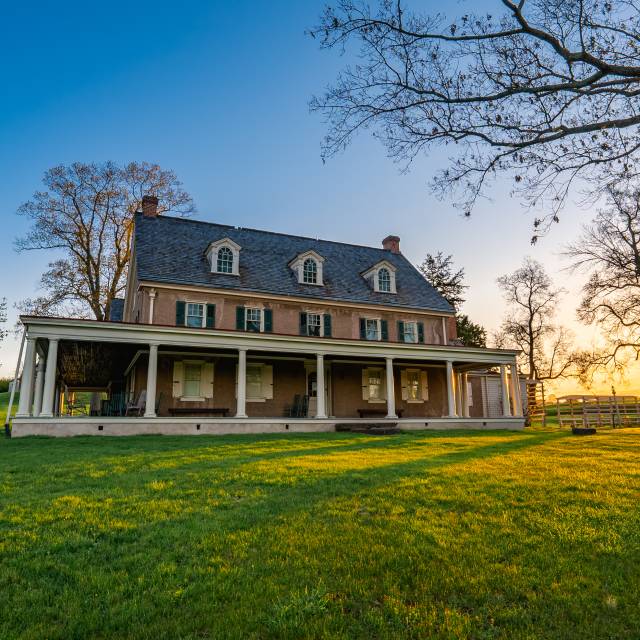 Colonial Frolic: Early American Songs, Singing Games, and More
8.14 | Pennypacker Mills
Performers Stacy Roth and folksinger Bob Dupre, present their favorite rhymes, riddles, rounds, and ditties from the 17th to early 19th centuries.   In addition to vocals, selected songs are accompanied by guitar, fife, pennywhistle, drum, and limberjack. For kids, their parents, and their grandparents! Our interactive features include inventing rhymes, answering riddles, singing along, clapping along, jigging in place, learning Continental soldier facing movements to the drum, etc. Our presenters will perform from the mansion porch. Please bring a chair or blanket to sit on the lawn. Wear a mask and social distance. Fun for all ages. Come to the Mills for a free guided tour. Call 610-287-9349 or email PennypackerMills@montcopa.org to schedule your 1-hour tour. Tours begin at 10 am with the last tour at 3 pm.
Grand Reopening Show with Christi Hetrick & Carol Gilbert
8.7 & 8.14 | Exhibit B Gallery
We're ridiculously excited to be reopening with a fantastic show featuring mother-daughter duo: Carol Gilbert & Christi Hetrick.  This show will also feature 4 painters, jewelry, pottery, furniture, sculpture, and more in our newly updated space. The opening is Friday, 6/18 2-9 & Saturday, 11-4 covid safety measures are still in place (masks required).  The show runs through Saturday, 8/14.  Check our site, call, or message us for hours, to set up a private visit, or for questions.
Kayak Excursions: Three Sisters Shipwreck
8.15 & 8.29 | Independence Seaport Museum
Are you comfortable around the water but new to kayaking?  Want some practice before setting out on a longer tour?  Then this may be the right excursion for you!  This expedition starts with time in the protected area of the Penn's Landing Marina for kayaking practice, lessons, and guidance from experienced kayaking guides.  Once confident with the basics, head out on an easy, 3 miles, guided expedition on the Delaware River to check out what remains of the Three Sisters shipwreck.
Patio Pups With Dog Town Rescue
8.22 | Round Guys Brewing Co.
Join us on the 3rd Sunday of every month as we hang out with some furry friends on our patio! Dog Town Rescue will be on site with some fur babies that are up for adoption!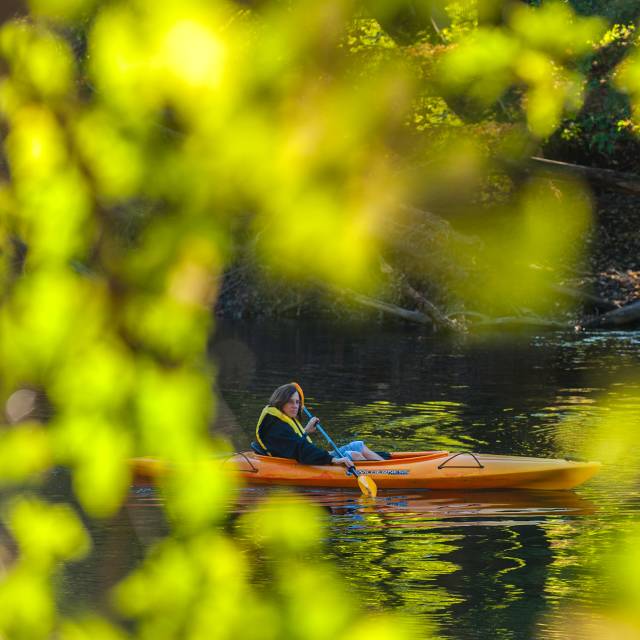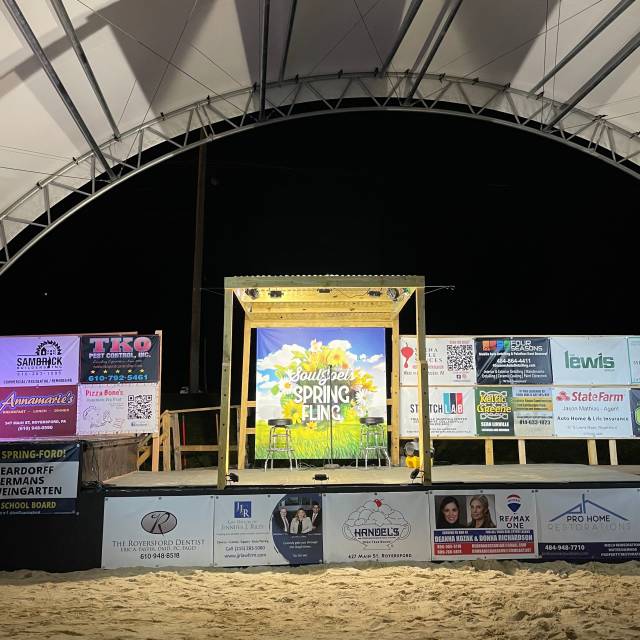 3rd Friday
8.20 | Souderton, Corner of Main & Chestnut
Join us each month on the 3rd Friday: 6 to 9 pm from August - October. An evening in town to meet friends old and new: live music, food trucks, beer garden, winery, lots of vendors, stores open late, art, ice cream, and enjoy all the people, places, and things Souderton has to offer.
Comics of Cobra Kai Tour
8.20 | SoulJoel's Comedy Dome
SoulJoel Presents: Comics of Cobra Kai Tour at SoulJoel's Comedy Dome. Bret has been written up in trade magazines such as THE HOLLYWOOD REPORTER and VARIETY and mentioned in national magazines like MAXIM, ENTERTAINMENT WEEKLY, and ROLLING STONE. His COMEDY CENTRAL PRESENTS was voted one of the Top 5 specials of 2011 by Comedy Central viewers, and his comedy album "AMERICAN COMIC" broke the top 10 on ITUNES first week of its release in 2012. He has made celebrity appearances on CHELSEA LATELY, ABC's COMICS UNLEASHED, the TOP TEN on E! and THE SPORTS LIST on FOX. Bret first gained national notoriety starring in the feature film VINCE VAUGHN'S WILD WEST COMEDY SHOW. 
Ardmore Rockin' Bike Ride 2021
8.21 | Ardmore
Presented by Narberth Ambulance, Suburban Square, Ardmore Music Hall and Independence Blue Cross: Ardmore Rock N' Ride is a free all-day community event coming to Ardmore, PA highlighted by: 🚲 The annual Main Line Bike Race, 🎶 Live outdoor music curated featuring Mondo Cozmo, The Skatalites Band + more , 🍔🛍 Food, drinks and shops from your favorite local vendors & businesses.
Kayak Excursions: Graffiti Pier
8.21 & 8.22 | Independence Seaport Museum
Paddle 6 miles with us to one of Philadelphia's most Instagrammable locations, Graffiti Pier!  Our kayak excursion will present participants with the unique opportunity to see this iconic destination from the water.  You never know what cool design you will spot on your trip.  This excursion is best suited for intermediate to advanced paddlers.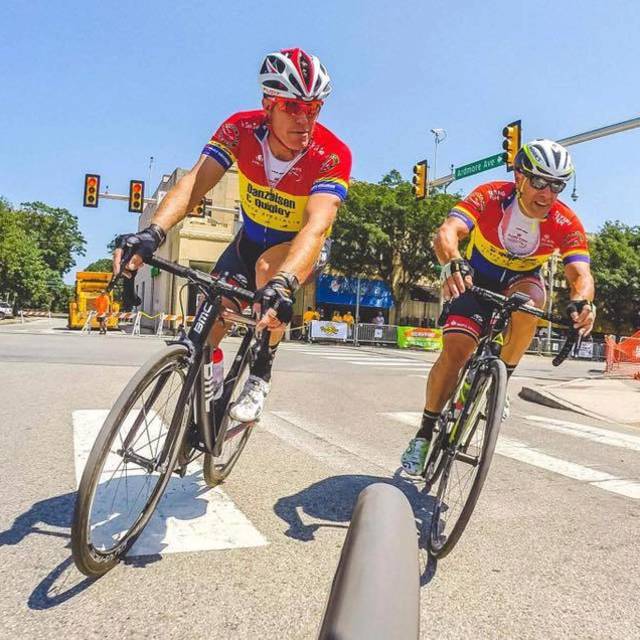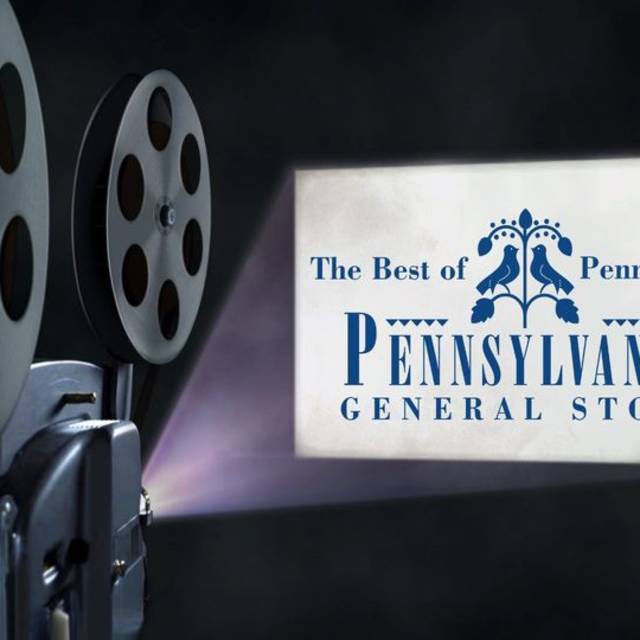 Elkins Park Movie Night: The Princess Bride
8.23 | Pennsylvania General Store
Join us on Aug. 23 for another FREE outdoor Elkins Park Movie Night at the Pennsylvania General Store
We will be screening the classic film, THE PRINCESS BRIDE! Movie Night is fun for the whole family & furry family members. Concession stand with Pennsylvania snacks for humans & doggos + vegan fare from Flat Belly Veg food truck. Bring your own chair/blanket

Showtime @ 8:30pm but concession sales start @ 7:30pm! Get here early to snag a seat, nosh on snacks & hang out with your neighbors!
Taco Tuesday in the JPub
8.24 | Joseph Ambler Inn
Introducing Taco Tuesday! Join us each Tuesday for amazing specialty tacos along with other appetizers and drink specials. Taco Tuesday will be featuring* Prime Flat Iron Pork Carnitas Taco, Pulled Chicken Taco, Carne Asada Taco, Black Charro Beans, and Fried Pickles & Jalapenos. Drink Specials include our House Margarita for $6.00, Yuengling, Corona, Miller Lite for $3.00 per bottle, Canyon Road Chardonnay, Pinot Grigio, and Cabernet for $6.00 a glass.
Garden Happy Hour
8.27 | Floral & Hardy of Skippack
Celebrate summer with us at our Garden Happy Hour!! Enjoy complimentary cocktails and wine plus live entertainment with talented guitarist, Just Beto. Bring family and friends for a fun evening!! Highlights include:
Borough-Wide Toast Special with Scott
8.27 | Round Guys Brewing Co.
Join Round Guys Brewing Company owner, Scott Rudich, on Friday's as he hosts some special guests at his "Borough-Wide Toast Special" at 4:00pm. Tune in on Round Guys Facebook!
Kayak Excursions: Sunset Paddles
8.28 | Independence Seaport Museum
Must be at least 18 years of age or older to participate. Are you looking for an adventurous alternative to happy hour?  This kayaking course will teach you paddling and safety basics before a quick trip out of the basin to take in the city skyline.