2019 marks the 30th anniversary of the Philip and Muriel Berman Museum of Art at Ursinus College, which is celebrating its 150th anniversary this year. Founded in 1989, the museum is located on the liberal arts college campus in aptly named Collegeville, PA.  
The museum is open to the public with a mission to educate and promote critical thinking on large scale ideas. The museum achieves this mission through eye-catching exhibits from both national and international artists The art displayed at the museum is contemporary, thematic, and thought-provoking. It is ideal for an audience eager to dissect the deeper meanings behind each piece. And with around 8,000 art pieces to explore, there is much to see.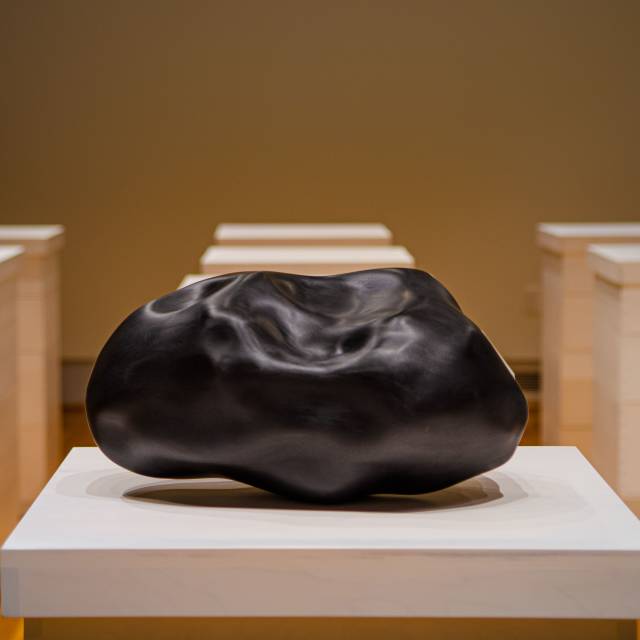 The current exhibit, "Science Fiction," delves into the grey area between fact and fiction. The exhibit highlights the work of 12 artists from around the globe. Their digital visualizations, photography, and installations are out of this world! Each artist sparks curiosity and explores the space between logic and illusion.
You won't want to miss the chance to see Brandon Vickerd's eye-catching sculpture, "Sputnik Returned," in all its glory on the museum's lawn. The Science Fiction exhibit runs through October 6, 2019. The Berman Museum's upcoming exhibits include Douglas Henderson's "Music for 150 Carpenters" and Stephanie Rowden's "The Collection Speaks," on display October 26, 2019 through March 2020.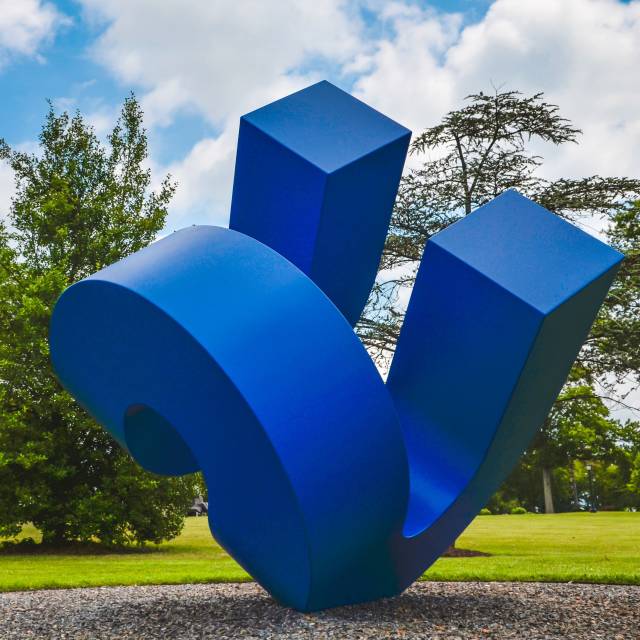 The Berman Museum is community-friendly, handicap accessible, and eager to attract interest on campus and throughout the county. Best of all, every exhibit is free to see! Aside from the phenomenal permanent collection and changing exhibitions in the museum, don't miss the 75 contemporary outdoor sculptures throughout campus including William Crovello's "Cubed Curve," a jaw-dropping outdoor piece made of stainless steel!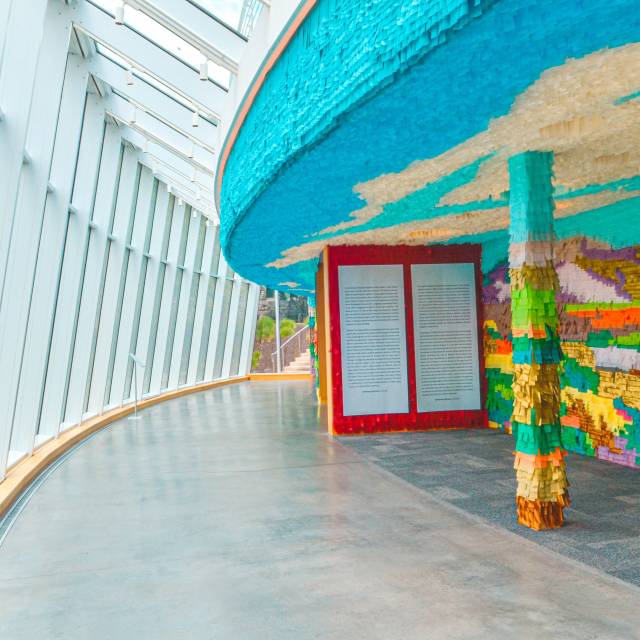 A visit to the museum will get out of your comfort zone and tap into your innermost curiosity allowing you to not only observe the artwork but be immersed in it. As Museum Director Charlie Stainback says, "We make people comfortable, in the uncomfortable."