There are tons of exciting things to do this October in Montgomery County. Here are some of our favorites.
 
Please review guidelines provided by individual event organizers for safety precautions and standards before attending.
Apple Butter Frolic at Mennonite Heritage Center, Oct. 2
When was the last time you attended a frolic? This fall event in Harleysville features demonstrations of farming, folk crafts, and hearth cooking the way Mennonites did it in the 18th century. In addition to apple foods, take home some fresh scrapple or sausage sandwiches.  
Civil War Weekend at Peter Wentz Farmstead Oct 3
On the same day George Washington's troops camped here in Lansdale, Battery F will represent soldiers from the Civil War in a reenactment including cannon firing and a presentation on women who served in secret. Tours of the farmstead must be reserved in advance.
Blessing of the Animals at Washington Memorial Chapel, Oct. 3
As part of the Feast of St. Francis of Assisi, the patron saint of animals, the rector at Washington Memorial Chapel in Valley Forge National Historical Park will bless pets of all sizes. The Kennel Club of Philadelphia will have its therapy dog ambassadors, and If you'd like to add another furball to the family, several adoption organizations will have booths.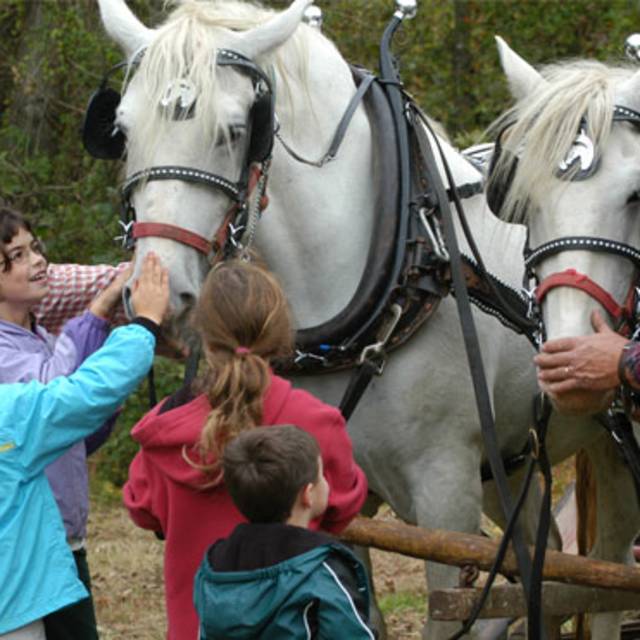 "Aesop's (Oh So Slightly Updated) Fables" at Steel River Playhouse Oct. 3
Bring the kids to a fun, fast-paced show in Pottstown that brings in old favorites like the tortoise and the hare, free with reservation. Steel River Playhouse will also present "A Midsummer Night's Dream" on Oct. 8, and they offer group classes for both performers and behind-the-scenes tech geeks.
Longwood Gardens Illuminated Fountains: Thursdays – Sundays through October 30
Longwood Gardens wants you to "find a place to sit—or stand back in awe—as water in all shapes, sizes, and heights combines with music and infinite colors" in a variety of 30-minute playlists throughout October. A few fun themes include It's Always Sunny (weather) Oct. 2, Here You Come Again (Dolly Parton) Oct. 28, and Halloween Magic Oct. 30. For live music without water, stop by the beer garden.
Beast of a Feast at Elmwood Park Zoo Oct. 7
This 21+ fundraiser will truly live up to its name with 19 Montco food vendors and 16 reps of breweries, wineries, and distilleries. Stroll through the stalls of all-you-can-eat samples and visit animals from across the world in Norristown.
King's Plate at King of Prussia Beerfest Oct. 7
"Indulge in unlimited food and beer samples, creative cocktails, local wine, decadent desserts, live music and so much more" all in one celebration of the area's breweries and restaurants, back in person. You can drink like a king or queen with the souvenir tasting mug and unlimited beverage samples.
Winetober in Skippack Oct. 9
October festivals often celebrate beer, but wine is getting in the game as well in this array of tastings from Pennsylvania vineyards and wineries. The vendors will hold your bottles as you walk around the 60+ booths of crafts, food, clothing, and home goods. Listen to two live bands for motivation before you ace the cornhole tournament and clap at the dog parade.
Fall Fest and Monster Mash by Variety – the Children's Charity Oct. 9
Eat BBQ, try your luck with raffles, and witness a battle of the bands at two fun events in Worcester. The fundraising organization, Variety, offers programming, education, and job training for children with disabilities. From 11-2, Fall Fest includes sensory-friendly trick or treating and Halloween storytelling, while Monster Mash Music Mania has food trucks and four bands from 4-8.
Greater Philadelphia Pet Expo at Oaks Oct. 8 - Oct. 10
The Greater Philadelphia Pet Expo is designed to educate and entertain the public about the wonderful world of pets. Featuring many pet vendors, educational and entertaining performances, special attractions, hands-on-petting opportunities, pet adoptions, and outstanding shopping for pet lovers and their pets. The expo is also the perfect way for pet parents to shop and meet with vendors with one of a kind and new pet products on the market. Pet owners can bring their well-behaved leashed pets! A fun day for the whole family!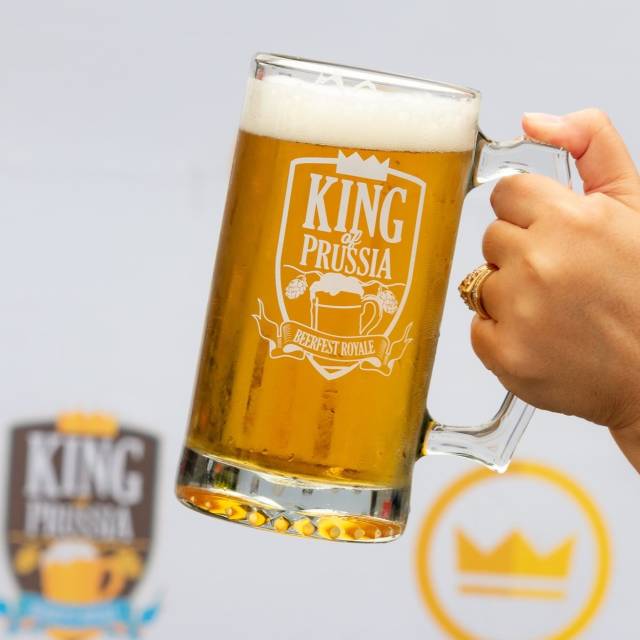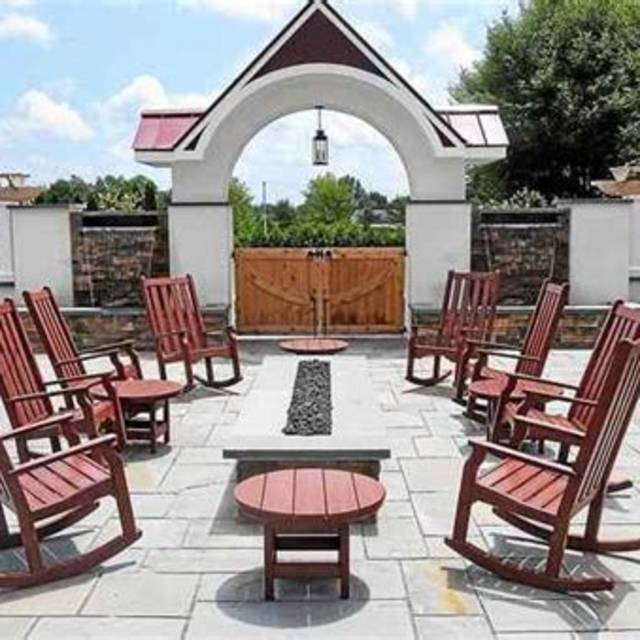 The Farmer's Beer Garden and Eagles Tailgate at Normandy Farm Oct. 14
In a Blue Bell tailgate like no other, play giant Jenga and bocce ball before visiting the cheesesteak and fry bar and sampling all-you-can-eat wings. Reunite with friends before the Eagles kick off, and compare pours from Workhorse Brewing Company.
Morgan's Brooklyn Barbecue presents Smoked & Stirred at New Liberty Distillery Oct.19
Join us Tuesdays 5-7 pm to meet the makers with a complimentary guided tasting of signature expressions. House-smoked cocktails from each featured distillery will also be featured on the Morgan's Barbecue KOP drink menu through November. 
By the Light of the Moon at Upper Schuylkill Valley Park Oct. 22
Pack your sturdiest boots and a flashlight for a moonlit tour of Upper Schuylkill Valley Park. The event leaders will discuss resident animals' nighttime routines and help you listen for their calls. Register ahead by October 20th for this Royersford night hike.
Morgan's Brooklyn Barbecue presents Smoked & Stirred at Dad's Hat Oct. 26
Join us Tuesdays 5-7 pm to meet the makers with a complimentary guided tasting of signature expressions. House-smoked cocktails from each featured distillery will also be featured on the Morgan's Barbecue KOP drink menu through November.
Brunch is a Drag HalloQueen Spooktacular at Southern Cross Kitchen Oct. 30
Conshohocken brunch goes not so spooky with "hilarious Halloween themed performances and costumes by some of the Tri-State area's best Drag Entertainers" at Southern Cross Kitchen. The show keeps it PG-13 with parodies of bewitching songs, movies, and characters you won't forget. Give some love to the kitchen too - don't miss their smoked brisket grilled cheese.
Boo at the Zoo at Elmwood Park Zoo Oct. Saturdays starting Oct. 9
Add a wilder element to trick-or-treating all throughout the month – kids under 12 can visit the Elmwood Park Zoo for the costume parade and animal meet and greets. Adults can get in on the fun too with costumes and drink specials.  
Merrymead Farm Harvest Days Saturdays/Sundays
Parents can shop all the fall décor in one place – pumpkins, carving kits, and scarecrows – while kids can get out their school fidgets running through the 5-acre corn maze. Delight your tastebuds with cider donuts, ice cream, and pumpkin pies. Keep the fun going after dark with the Moonlight Maze Fridays and Saturdays.
Fall Fun Festival Weekends at Upper Merion Township's Nor-View Farm Saturdays/Sundays
Nor-View Farm will host unforgettable games like cow pie bingo, sack racing, and axe throwing every weekend. Their onsite ice cream vendor Petrucci's can help cool you down afterward, or you can get cozy at the beer garden with a s'more. And on Oct. 30, come to Trunk or Treat for a safe and fun trick-or-treating evening.