Founded by Jared Paul and opened originally on November 20, 2017, this massive pop-up experience is filled with larger than life size installations, multi-sensory immersive rooms, and dozens of moments curated to Capture Your Happy.
Highlights include: dancing in the middle of world's largest indoor Confetti Dome, jumping off of a larger than life rainbow into a pot of happiness, and posing inside HAPPY PLACE's signature rubber ducky bathtub of fun! And let's not forget 7-foot stilettos made of a million candies and 6-foot-tall X and O letters made out of thousands of tiny mirrors, surrounded by a wall of one thousand red lips.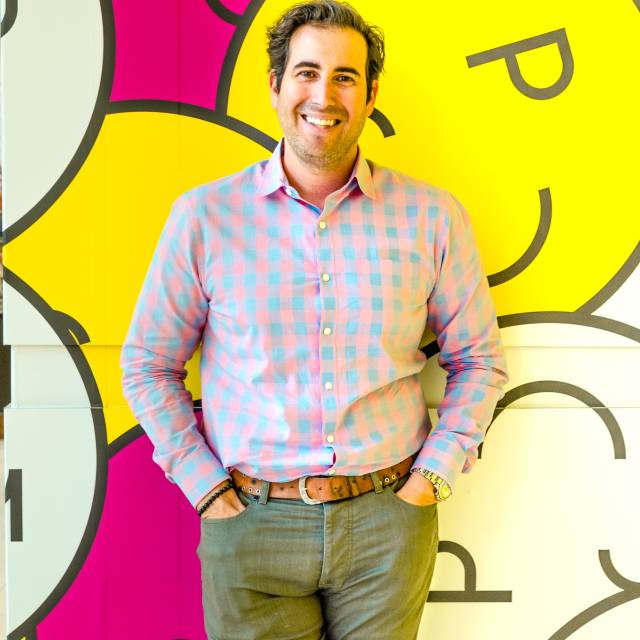 Q&A with Happy Place Founder Jared Paul
Can you tell us a little bit about what exactly Happy Place is?
Sure, Happy Place is an immersive experience that is traveling the country. Guests get to tour through a variety of rooms… it's a 15,000 + square foot installation and each room is designed around the theme of Happiness. It's everything from a gigantic rainbow, where you can jump off into a pot of happiness, to the world's largest confetti dome, and a flower room called Super Bloom that has 40,000 immersive flowers.
We've been learning and changing as we go… We also have a cookie room to get to poke your head to a giant cookie. It smells like cookies, so it really offers a complete immersive experience.
Tell us about the inspiration for Happy Place
I wanted to do something that was what I thought very appropriate for the times that we're living in.
We're living in more challenging times and I think people seek out entertainment for a bit of an escape because they just want to be happy. Because of this, I decided, "why be subtle about it?" Let's have a very specific goal to create a place that is happy. I've been enjoying a lot of experiences where I live in LA, like live events… museums, and I wanted to create something that was like this new emerging form of entertainment and use my skills as a producer to build it.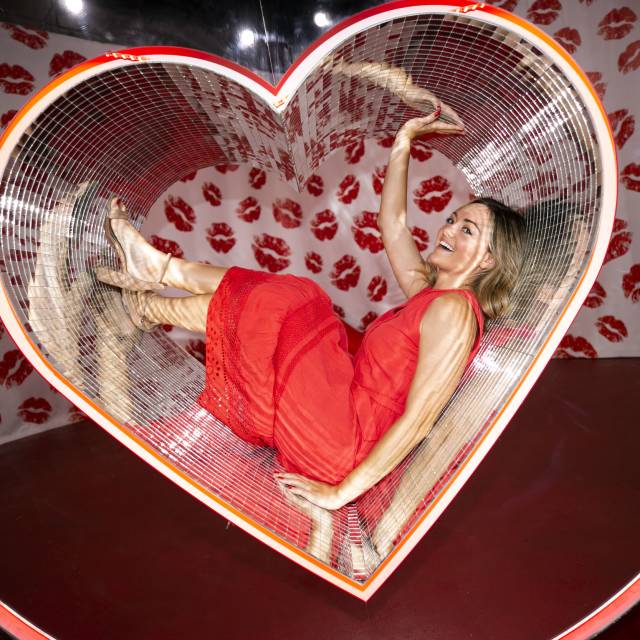 Can you tell us about any influencers or notable celebrities who've decided to visit Happy Place?
We've had everyone from Adele to Hilary Duff, New Kids on the Block, Kourtney Kardashian, Travis Barker, and Jesse Tyler Ferguson. Philadelphia has no shortage of local, notable influencers, athletes and musicians… It tends to speak to a large group of people, so I expect we will have a fair number of friends who will come check us out while we're here.
 
Happy Place is coming to Montgomery County following sold-out runs in Los Angeles, Chicago, Toronto, Boston, and a concurrent location in Las Vegas. What can folks expect to see at Happy Place Montco?
So we try to bring life to the things that people love about the location. And you know "life liberty and pursuit of happiness…", it's where the Declaration of Independence was written. So that to me, seems like a theme or a room concept and I love that. You know, every day I can come with a new idea. There are no limits to what happiness we can create… so stay tuned for some possible Philadelphia themes.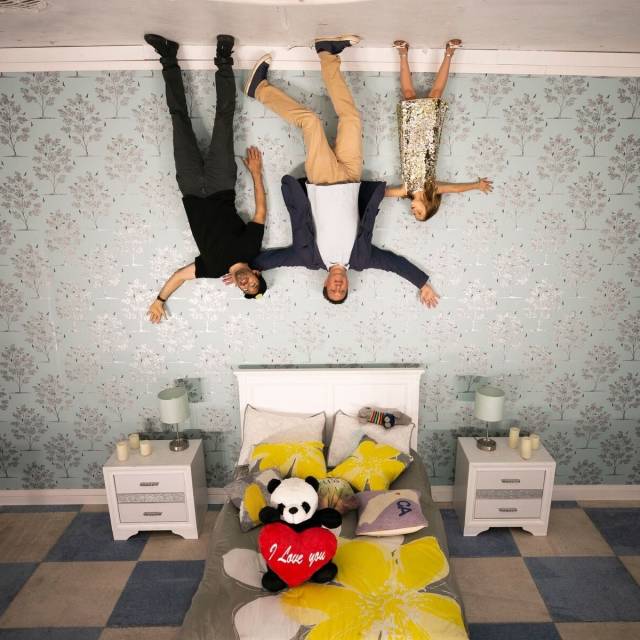 Does Happy Place host private events?
We do a fair number of corporate and private events. The KOP location is going to have a birthday party room as well. One of the great things about King of Prussia is that we have some space to work with, so we're going to have a place that if you want to come through as a group, we can do that. We will be offering a group rate as well, and we're looking forward to making sure we work with the local community to make an impact.
Happy Place will #MakeItMontco at the King of Prussia Mall starting Saturday, October 5th and will remain open through February 29th.
Happy Place will #MakeItMontco at the King of Prussia Mall starting Saturday, October 5th and will remain open through Saturday, February 29th. What better way to complete your Montco holiday shopping experience at the largest mall in the country than by grabbing tickets to Happy Place? Tickets on sale now at happyplace.me.