2020 has been a year like no other for not only humans but also animals.
The coronavirus pandemic forced the Elmwood Park Zoo to close in mid-March, just before visitors usually flock through the gates during the busy spring months.
Even if the animals wished, like some of us, they could go into hibernation and wake up when it was all over, the reality is they still needed their usual meals and care. Elmwood Park began raising money for an Emergency Fund to make up for the significant loss of revenue and support its daily animal care expenses.
In early June, a derecho wreaked havoc on the Zoo with hurricane force winds and strong thunderstorms. The Zoo lost two-dozen trees, buildings were severely damaged, and its Tree Top Adventure zip line course was destroyed.
The Zoo reopened on June 26 with updated safety protocols, however, a little over a month later, another test of their resilience arrived.
Tropical Storm Isaias pounded the region with heavy rain and flash flooding on August 4. The Zoo closed in anticipation of the storm that ended up hitting them especially hard.
EPZ's animal care staff worked quickly to safely evacuate 31 animals.
The impact of severe flash flooding and destruction is illustrated with pictures and videos on the Elmwood Park Zoo's Facebook page. When Norristown native Lenny Bazemore saw the damage, he was moved to help.
Lenny and his wife, Teresa, through The Bazemore Family Charitable Fund, will match donations up to $10,000 to Elmwood Park Zoo.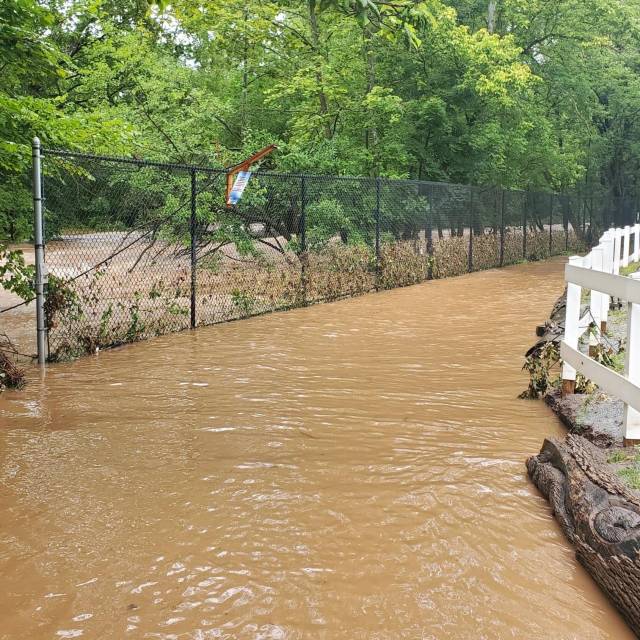 From Harding Boulevard to the Hollywood Hills
Why would someone in the Hollywood Hills care what Happens on Harding Boulevard?
Elmwood Park Zoo creates indelible, lasting memories. 3,000 miles away, Bazemore, who is an angel investor and in real estate development, was immediately transported back to his childhood.
When the world is turned upside, like everything that seemed certain has been shook like a snow globe, a strong foundation steadies and survives.
Lenny Bazemore built his foundation – a caring heart, an entrepreneurial spirit, and strong family values – in Norristown.
Much of Bazemore's youth was spent around Elmwood Park Zoo. He played midget football and baseball at the fields near the Zoo. In the surrounding Stony Creek Woods, he rode bikes and fished with his friends.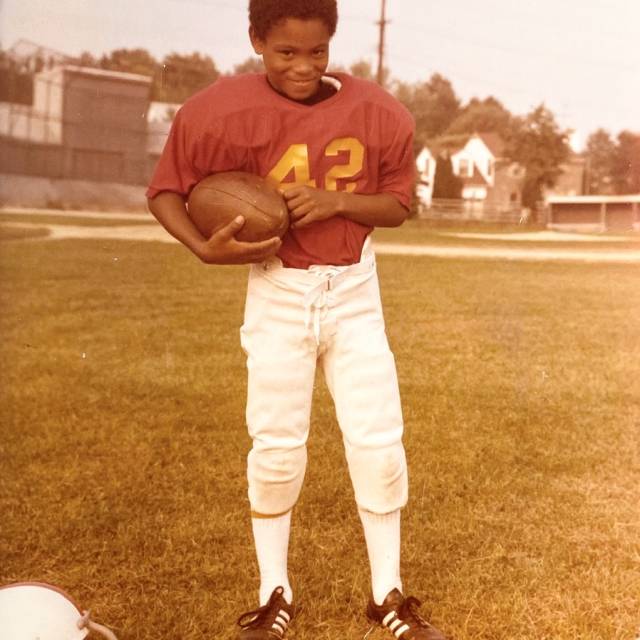 He can remember it clearly, decades later. The smell of cookouts. The sound of school buses rambling through the parking lots. The first sting of winter on exposed cheeks.
Before the Elmwood Park Zoo's first big expansion in the early 2000s, it was free to enter. Some days after school, Bazemore waked to the Zoo to visit to the animals.
"It was a great time to be at one with nature."
It was also a place where his entrepreneurial spirit blossomed. In the eighties, Pepsi ran a campaign that put helmets of the NFL teams on the underside of the cap. If you collected all 28 teams, you won $500. Lenny and his cousin, Lenton, were determined to collect them all. Lenny grew up very poor so he had to be resourceful. He and his cousin went to a nearby grocery store to help carry groceries. At the café at the Zoo, Lenny noticed people would step on a wood platform and some dropped their change.
He hatched a plan to retrieve the loose change between the wooded planks. He chewed a piece of gum, attached it to a straw, wedged it between the planks to pulled out the loose coins.
"That's how I paid for my snacks and my Pepsi. It was all about being resilient."
The poor kid from Norristown leveraged that ingenuity and entrepreneurial energy into career success.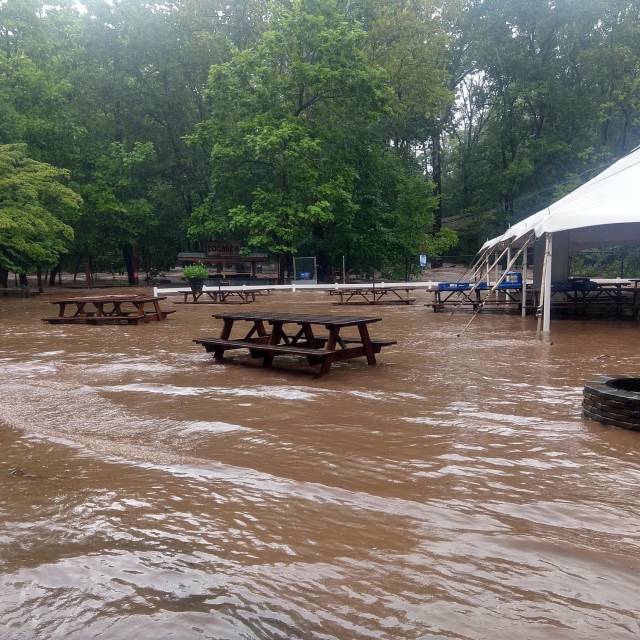 Lenny earned his real estate license in 2002 and started selling houses in Philadelphia. Listing all of Bazemore's awards and charitable donations would be akin to counting the strands of fur on a lion, Bazemore's favorite animal.
Some highlights:
In 2016, he was names Manayunk's entrepreneur of the year. At the time, he owned five properties including an art gallery where he was the gallery director and designer.
In 2017, through the Bazemore Family Charitable Fund, Lenny and Teresa invested $1 million dollars to donate 10 houses, including his childhood home in Norristown and the materials to rehab them to the Habitat for Humanity.
"Being from Norristown made me who I am. I always want to stay true and believe in myself. As I got older, I wanted to leave a legacy. I want to be the narrator of my story. Being from Norristown has given me the insight on how to be a strong person, a resilient person and how to get things done. I owe a lot of what I'm about and how I got here to being born and raised in Norristown."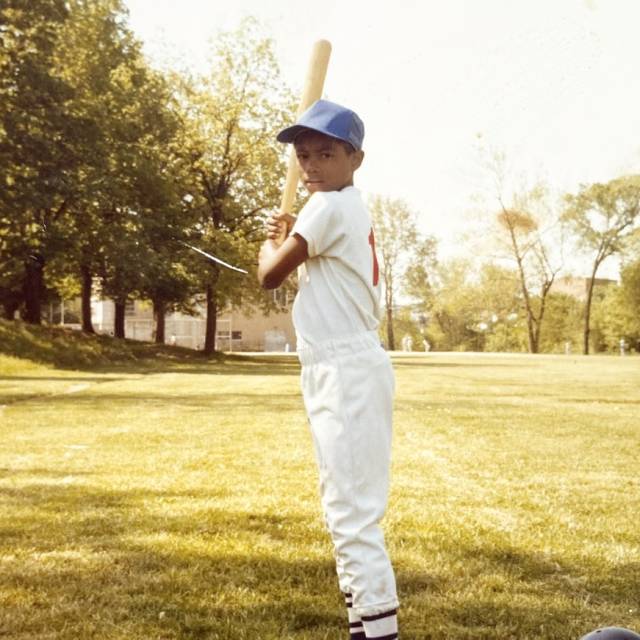 The resilient Zoo and the lifelong memories
Many of the longtime workers say it is the worst storm that has ever hit Elmwood Park.
"The surprises surges of mother nature causes us to react quickly," said Elmwood Park Zoo's Director of Development Jennifer Conti.
"We have our standard procedures, but when the waters are rising up to your knees in a matter of minutes you have to react quickly. Our team is amazing. They did it in such a collected and calm way and did everything they needed to do to save our animals. It was very inspiring. This storm redefined how strong the zoo is as a team."
The Zoo asked for some volunteers to help with cleanup the next day. Shoes caked in mud, and clothes covered in dirt, many talked about their own happy memories of the Zoo.
"Our guests, the community and the stories keep us going," said Conti. "We hope we are making a difference. When we hear it, it helps. It helps us know that you love us as much as we love you."
The resilient Zoo, where visits leave lifelong impressions, emerged from the flood two days later to welcome back guests.
"The Elmwood Park Zoo is so important to the entire Montgomery County community," said Mike Bowman, President & CEO of the VFTCB. "There is more than 95 years of history there. People who remember going there as kids, are now as adults taking their own children and families to make new memories. It's one of the many reasons Montco is so family-friendly. Plus, we love working with Elmwood Park Zoo's CEO Al Zone and the zoo. They're such great partners. And, I always enjoying watching the giraffes when I visit because they can see everything!"
As it has been for the past 96 years, the zoo needs you.
Donations to Elmwood Park Zoo not only support the daily care of animals, but also expedite recovery from storm damages.
"The animals are so well cared for by the Zoo," said Bazemore. "We wanted to support them. We thought we would give $10,000 and have it become a matching gift."
How to support the Elmwood Park Zoo
Donate to the Emergency Fund
Purchase a Membership