There are tons of exciting things to do this June in Montgomery County. Here are some of our favorites.

Please review guidelines provided by individual event organizers for safety precautions and standards before attending.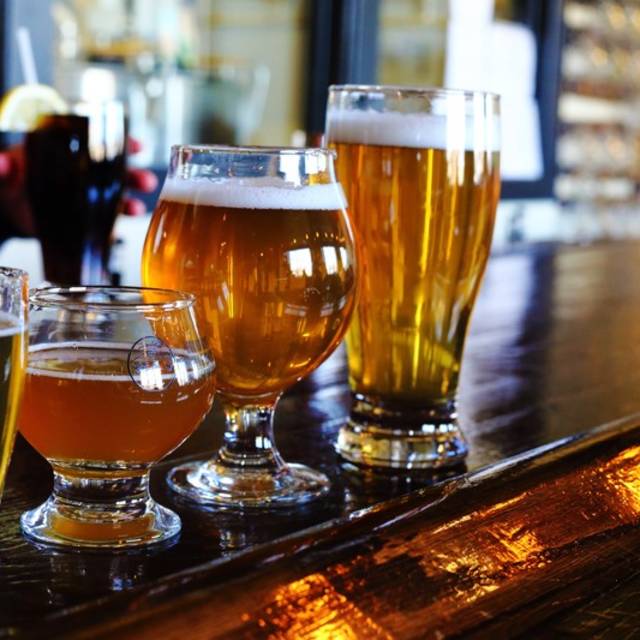 International Board Game Day
6.1 | Round Guys Brewing Co.
It's board game time! Break out the board games or bring your own and spend some time relaxing with a beer flight at Round Guys Brewing in Lansdale.
Zoo Revue
Weekends in June | Elmwood Park Zoo
Join the Elmwood Park Zoo every weekend throughout the summer for live entertainment as various talented performers take the Zoo Revue stage! Our lineup includes all types of entertainment – enjoy musicians, young actors, magicians and more!
Family Adventure Tour
All Month | Bryn Athyn Historic District
Are you ready for an adventure? Discover how herbs were used in the Middle Ages, train for a medieval battle, apprentice to become a scribe, stonemason, or stained-glass artist, and explore the religious beliefs and practices of Europe in the Middles Ages in this choose-your-own-adventure style tour. Collect all six badges by completing each of the different paths, and become a Glencairn Museum Adventurer! Suitable for families and children grades 3 to 8 and up.
Ambler Farmers Market
Saturdays in June | Ambler
The Ambler Farmers Market is back this month, next to La Provence Restaurant. You'll find tons of vendors each week to shop for your favorite foods.
Gertrude's Gardens House Tour
All Month | Bryn Athyn Historic District
Working with the architects Carrère & Hastings and the landscape architects Olmsted, Olmsted and Eliot, Mrs. Gertrude Pitcairn oversaw the details and vision of Cairnwood Estate. During this tour, you will take a refreshing look at the architecture, the grounds, and the grand rooms for entertaining on the first floor including the Great Hall, Music Room, Living Room, and Library, ending in the Carriage House.
Bird Walks at the John James Audubon Center
Saturdays in June | Audubon
Join the John James Audubon Center every Saturday morning from 8-10:00 a.m. in the parking lot for a free, guided bird walk. Birders of all levels are welcome and these events are kid-friendly!
Socially Distanced Guided History Tour at Cairnwood
All Month | Cairnwood Estate
Guided tours of Cairnwood Estate reveal the personal history of this grand Beaux-Arts country house. Tour participants discover the private side of the family and its integral role in founding the Bryn Athyn community. Tours include visiting the Garden House, Main House, Chapel, the servant's wing, and the Carriage House.
Dog Days 
Select Days in June | Elmwood Park Zoo
Enjoy a new adventure with your dog at the Elmwood Park Zoo. On select days this month, bring your furry friend on their very own zoo excursion. 
Sacred Adornment: Jewelry as Belief in Ancient Egypt 
All Month | Glencairn Museum
Glencairn Museum's Sacred Adornment: Jewelry as Belief in Ancient Egypt exhibition encourages visitors to discover why jewelry was such an important part of daily life for ancient Egyptians. The stunning necklaces, bracelets, and rings, in a wide variety of materials, such as gold, copper, glass, and semi-precious gemstones are all from the Museum's Egyptian collection.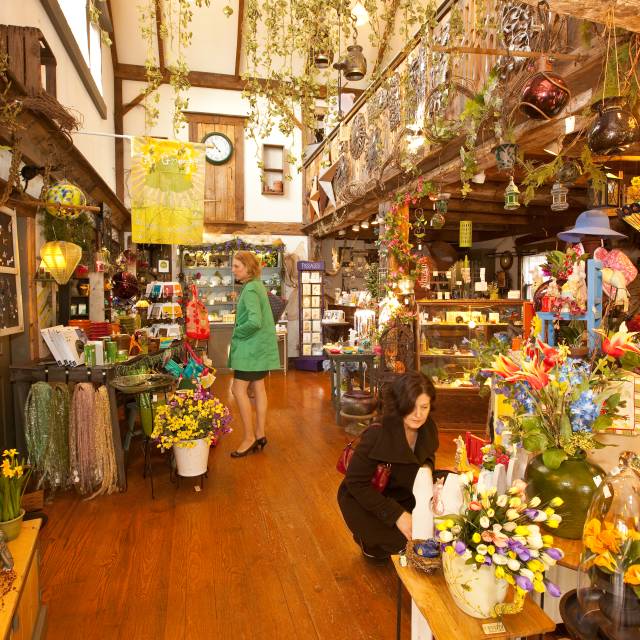 Hydrangea Selection & Care Class 
6.2 | Floral & Hardy of Skippack
Join Floral & Hardy for this free gardening class and learn how to successfully grow hydrangeas. They'll cover hydrangea selection and care in addition to tips about pruning. Find out about the different varieties available for both sun and shade. Bring your questions!
Lower Providence Fireman's Fair
6.3-6.12 | Lower Providence Township 
Join the Lower Providence Fire Department at their 2021 Fair, featuring rides, food and much more for the entire family.
First Fridays in Ambler
6.4 | Ambler
Stop on down to Ridge Avenue on the First Friday of the month for some lively musical entertainment, delicious food, things for the kids to do, great things to buy, and lots more.
Penn Dry Goods Market Antiques Show & Lecture
6.4 - 6.6 | Schwenkfelder Library Heritage Center
The Penn Dry Goods Market, a highly regarded antique show and program series, returns in 2021 as an online experience Friday, June 4 through Sunday, June 6.  Now in its 8th year, goods for sale will include quilts, samplers, rare books, boxes, small furniture, and ephemera among other things. Casual buyers to decorators and serious collectors will be able to browse the virtual booths of up to 50 dealers from across the nation.
Dino Stroll Philadelphia
6.5 - 6.6 | Greater Philadelphia Expo Center
As guests walk through this Dinosaur adventure they are able to get up close and personal with almost 75 life-like creatures, reptiles and life-size dinosaurs, with most standing over 25 feet tall and spanning over 60 feet long, including T-Rex, Velociraptors and Stegosaurus, just to name a few. Dino Stroll will be the most realistic tour back into history with animatronic dinosaurs that are created with moving heads, necks, tails, wings, eyes blinking, mouths that open and close, breathing movements, synchronized sounds, spraying water, and many more exquisite details that bring them to life.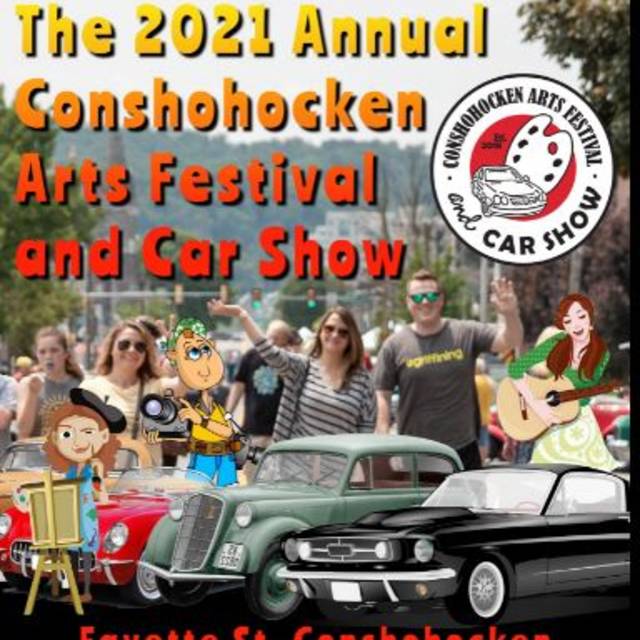 Conshohocken Arts Festival & Car Show
6.5 | Conshohocken
Head to Conshohocken for the 2021 Annual Conshohocken Arts Festival and Car Show. There will be art, cars, music, food and fun for the entire family. June 12 is the rain date. 
Secret Valley Excursion
6.5 | Colebrookdale Railroad
Join the Colebrookdale Railroad for their traditional Secret Valley Expedition, now offering dinner!  A two-hour journey into one of the most scenic and historic regions in the Northeast.
Kayak Excursions: Grafitti Pier
6.6 | Independence Seaport Museum
Paddle 6 miles to one of Philadelphia's most Instagrammable locations, Graffiti Pier! The kayak excursion will present participants with the unique opportunity to see this iconic destination from the water. This excursion is best suited for intermediate to advanced paddlers. 
Lavender Day
6.6 | Floral & Hardy
Join Floral & Hardy for the fourth Annual Lavender Day in Skippack, co-hosted by The Body Serene Day Spa & Salon. They are featuring lavender, an herb well known for its health benefits, beautiful color and soothing aroma.  Lavender products and plants will be available for purchase the entire day! Pick up a free lavender sachet or lavender plant giveaway.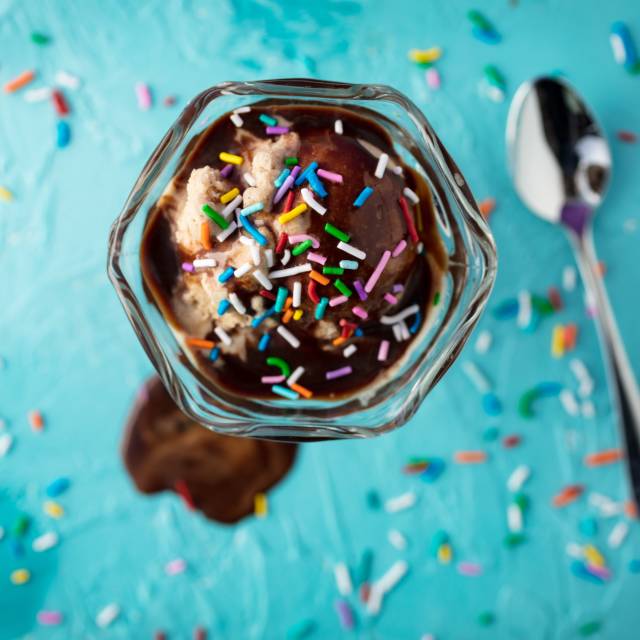 Sundae Sundays Doodlebug Express
6.6 | Colebrookdale Railroad
Colebrookdale Railroad will supply the ice cream and toppings to turn your Sunday into a Sundae! This adventure will take place on a little train car and will give you a closer look and a different perspective of the train line. The train will depart from the Pottstown Station located off of King Street in Memorial Park.
Twilight on the River
6.9 & 6.23 | Bridgeport
Make it a family night out in Bridgeport this June! Twilight on the River is an open-air market located in the center of town. A mix of local vendors, food, music, games, and more. 
Night Adventures
6.11 & 6.25 | Elmwood Park Zoo
Zip the zoo in the dark with Treetop Adventures' Night Adventure! Experience all the thrills of the zip line and ropes courses with the added challenge of darkness!  Adventurers will navigate through the trees, equipped with a headlamp.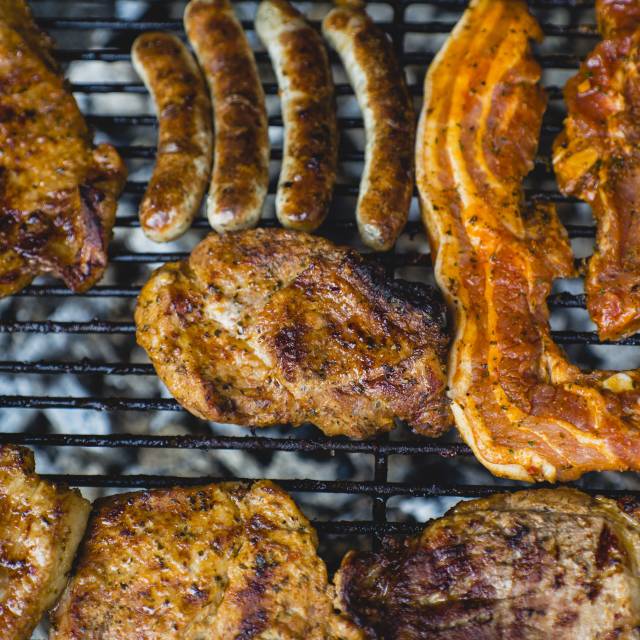 Pig Roast at Normandy Farm
6.10 | Blue Bell
Dive headfirst into summer with a classic Beer & BBQ Pig Roast. Enjoy smokehouse favorites and craft brews and wine. Philly's own Victory Brewing Company will provide the perfect all-you-can-drink beer to pair with a succulent spit-roasted whole pig. Plus, Jam out with the well renowned Tim Williams Band all evening long!
Zoo Snooze
6.11 & 6.25 | Elmwood Park Zoo
Discover what happens at the Zoo after the sun sets at the Zoo Snooze overnight campout! This event includes dinner, breakfast, a flashlight tour of the zoo, campfire activities and more.
Drive N' Drag Saves 2021
6.11 - 6.13 | King of Prussia Mall
From June 11 to 13, the parking lot at the King of Prussia Mall hosts drive-in drag shows featuring finalists from season 13 of RuPaul's Drag Race. Tickets are required. $75 per car of two people.
Plymouth Township Day
6.12 | East Plymouth Valley Park

Join Plymouth Township Parks & Recreation for a day filled with family fun, food and entertainment!
Summer Beerfest
6.12 | Mainland Grille
Join Mainland Grille for their 2nd-ish Annual Summer Beerfest! This is an awesome collaboration between Towamencin Township, Mainland Grille, and Mainland Golf Course. Tickets include: commemorative glass, tapas and snack buffet, unlimited tastings with a variety of beer and wine vendors, live music, games and more!
Green Lane Park's Summer Concert: Red Hill Band
6.13 | Green Lane Park
Join Green Lane Park for their summer concert series. June's concert will feature the Red Hill Band. The band has more than 60+ members, ages 16-93 years old! Bring a lawn chair or blanket to sit on.
Kayak Excursions: Three Sisters Shipwreck
6.13 - 8.29 | Independence Seaport Museum
Are you comfortable around the water but new to kayaking?  Want some practice before setting out on a longer tour?  Then this may be the right excursion for you!  This expedition starts with time in the protected area of Penn's Landing Marina for kayaking practice, lessons, and guidance from experienced kayaking guides. Once confident with the basics, head out on an easy, 3 miles, guided expedition on the Delaware River to check out what remains of the Three Sisters shipwreck.
Sunset Organ Vespers
6.13 | Bryn Athyn Historic District
Enjoy a memorable evening of inspiring readings and music from Bryn Athyn Cathedral's magnificent organs.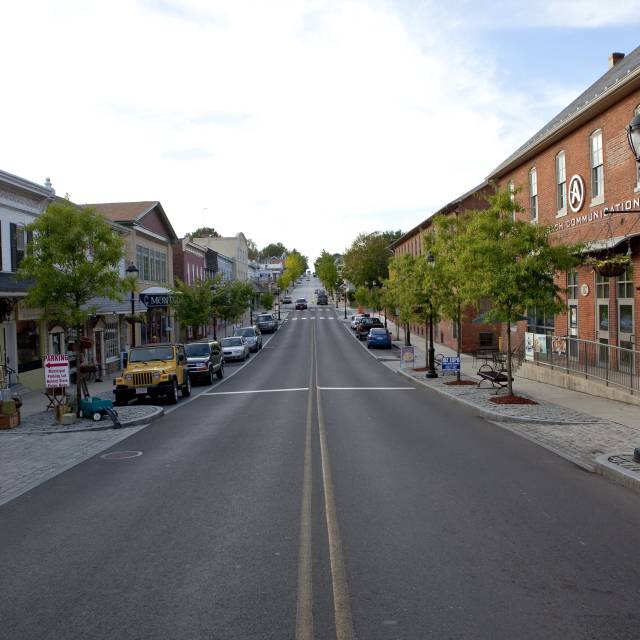 Souderton 3rd Friday 
6.17 | Virtual
Join Souderton Connects online for a Thursday night virtual event with information on local shopping, good eats and cocktails from all the people and places that Souderton has to offer.
Breakfast with the Giraffes
6.19, 6.20, 6.26, 6.27 | Elmwood Park Zoo
Enjoy a delicious, socially-distanced outdoor breakfast buffet, right next to three towering giraffes. After you've cleared your plate, you'll enjoy an exclusive giraffe feeding. Tickets required.
Food Truck Mayhem
6.19 | Spring Mountain
Jump into summertime at Spring Mountain with a food truck festival, hosted by the Upper Salford Volunteer Fire Company. There will be beer and wine provided by Spring Mountain Adventures. 
Father's Day Beef & Beer
6.19 - 6.20 | Colebrookdale Railroad
Designed to cater to the special men in our lives, this is the perfect gift for dear old dad (or granddad!). The Dining and Garden Cafe cars will feature a Handcrafted Roast Beef Sandwich w. Horseradish, Creamy Coleslaw, Potato Wedges, and one complimentary Beer of your choice (21 and older.) Children on board will enjoy Chicken Fingers w. Macaroni & Cheese.
2021 Bridgeport Carnival 
6.22-6.26 | Bridgeport
The Bridgeport Carnival is returning in 2021! After a year hiatus due to the pandemic, Bridgeport Borough is happy to bring back amusements back for another year of affordable family fun.  
Outdoor Movie Night
6.23 | Abington Art Center
Visit the Abington Art Center this summer for a family-friendly series of outdoor film screenings. In June, the movie is Grease. Tickets are limited and must be purchased online. Bring your own chair or blanket.  
Art Houses: Yasmin & Katie
6.26 | Theatre Horizon
Professional award-winning theatre artists are paired with local area households to create an evening of original theater. Each performance will expand on the concept of family in the era of quarantine and explore the sensational moments that can be found within the familiar every day. Directed by Eva Steinmetz in collaboration with Francesca Montanile.
Alice Paul: Suffragette
6.26 | Pennypacker Mills

Visit Pennypacker Mills for their summer porch series. The first summer performance is "Meet Alice Paul," the author of the equal rights amendment and the driving force behind women's obtaining the right to vote in 1920. Ms. Paul will describe her experiences as a suffragette and bring home the importance of the cause that guided her whole life. Actress Alisa Dupuy will portray Alice Paul in this first-person program.
Mad Beatz
6.26 | Surburban Square
Check out a performance by Mad Beatz, a Philadelphia drum group, at Suburban Square in Ardmore. Their unique, interactive brand of drumline combines virtuosity and raw energy with your favorite music. Mad Beatz Philly is dedicated to honoring the tradition of percussion and lyricism in Black and Latinx communities, celebrating its contribution to popular music, and providing performance and teaching opportunities to motivated artists in Philadelphia.
Performance by Chosen Dance Company
6.26 | Ardmore
Head to Suburban Square in Ardmore to check out a performance by Chosen Dance Company. They will perform a strolling act and will go wherever the crowd is with their music.  Through entertainment and education, Chosen strives to enhance the global appreciation of Hip Hop culture.