After three years of COVID interrupted attempts, the International Network of Golf (ING) is finally headed to Montgomery County.
The ING Spring Forum is set for May 30-June 2, 2023 at the Valley Forge Casino Resort in King Of Prussia, PA. Anyone in the golf industry or media is invited to attend this one-of-a-kind, media-focused event.
The not-for-profit, 33-year-old International Network of Golf will conduct this gathering of golf media and business executives. The ING Spring Forum format is a reimagined, more intimate structure than previous ING Conferences, but the purpose remains the same: networking, product introduction, information sharing, education, golf, and general memory making.
"We're so excited to welcome the ING to the Valley Forge Casino Resort in Valley Forge & Montgomery County, PA," said Mike Bowman, President & CEO for the Valley Forge Tourism & Convention Board.
"Montco truly is a must-see golf destination with 50 courses and 300,000 yards to play, so we're proud to be added to the list of distinguished places this event has been held. We also can't wait to highlight the Valley Forge Casino, as well as showcase all that Montgomery County has to offer from 81 hotels and 1,800 restaurants and Montco Makers (breweries, wineries, and distilleries)."
The award-winning Ed Shearon-designed Raven's Claw Golf Club in Pottstown will host the ING golf tournaments.
Attendance will be limited to approximately 40 people, including six sponsoring companies who will have the opportunity to conduct a 20-minute exclusive presentation to the entire audience. These sponsors will have industry segment exclusivity and will also have the opportunity to display product at other times during the Spring Forum.
The remainder of the schedule will consist of marketing seminars, industry roundtable discussions, golf tournaments, and networking, plus some excellent dining.
The award-winning Ed Shearon-designed Raven's Claw Golf Club in Pottstown will host the ING golf tournaments.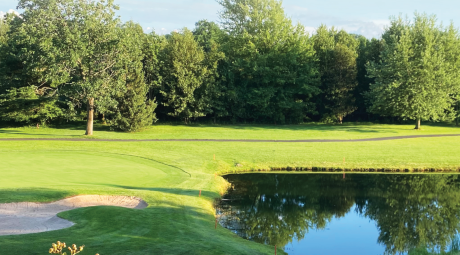 GET THE 2023 MONTCO GOLF GUIDE
Destination Montco Golf's official golf guide for Montgomery County, Pa., is the ultimate resource for golfers. The annual publication highlights the county's more than 50 golf courses, as well as nearby hotels.
Request the Montco Golf Guide or view it digitally today!